Learn how to make carrot bread with this fantastic easy recipe. This recipe makes one loaf, but can easily be doubled or tripled.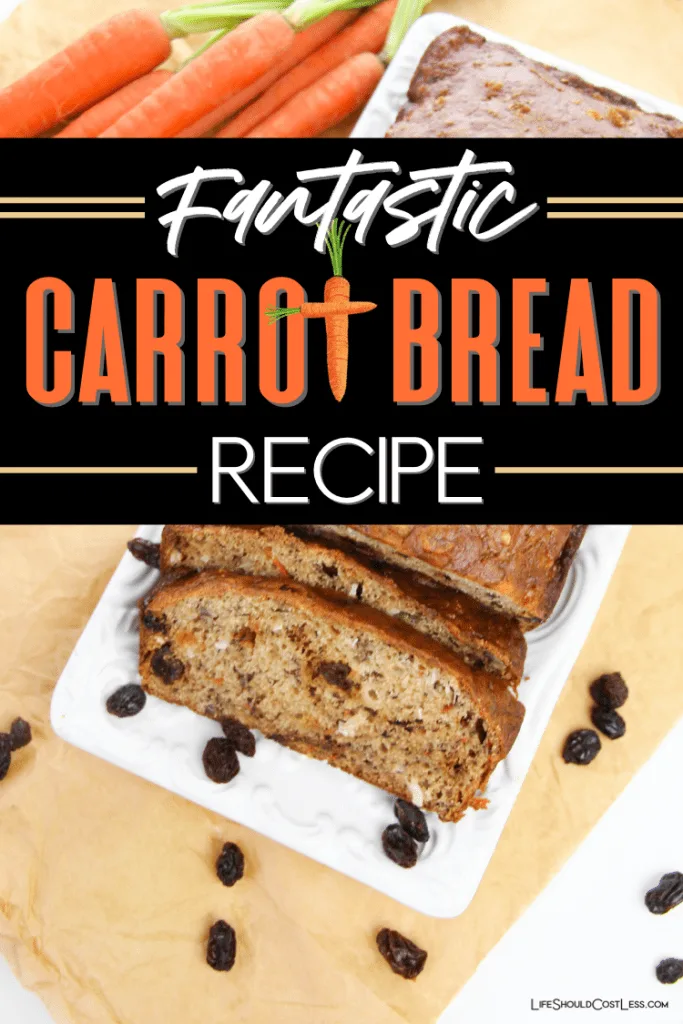 Banana Bread may be my favorite sweet/fruity bread, but this yummy carrot bread sure comes in as a close second.
Table of Contents, Skip Ahead To What You're Looking For
I decided to share my Fantastic Carrot Bread Recipe with you all to see if you enjoy it as much as I do.
I'll be honest, this is a pretty basic recipe. You can switch things up if you like. I add nuts and raisins to mine, but that is entirely optional.
Make it the way that you will love it.
How To Make Carrot Bread:
First I'm going to share with you a quick little video of the process, then still images, followed by a free printable recipe card. You'll be a pro at making this yummy Carrot Bread Loaf in no time.
Here we go with the still images of making the bread, in case you get stuck.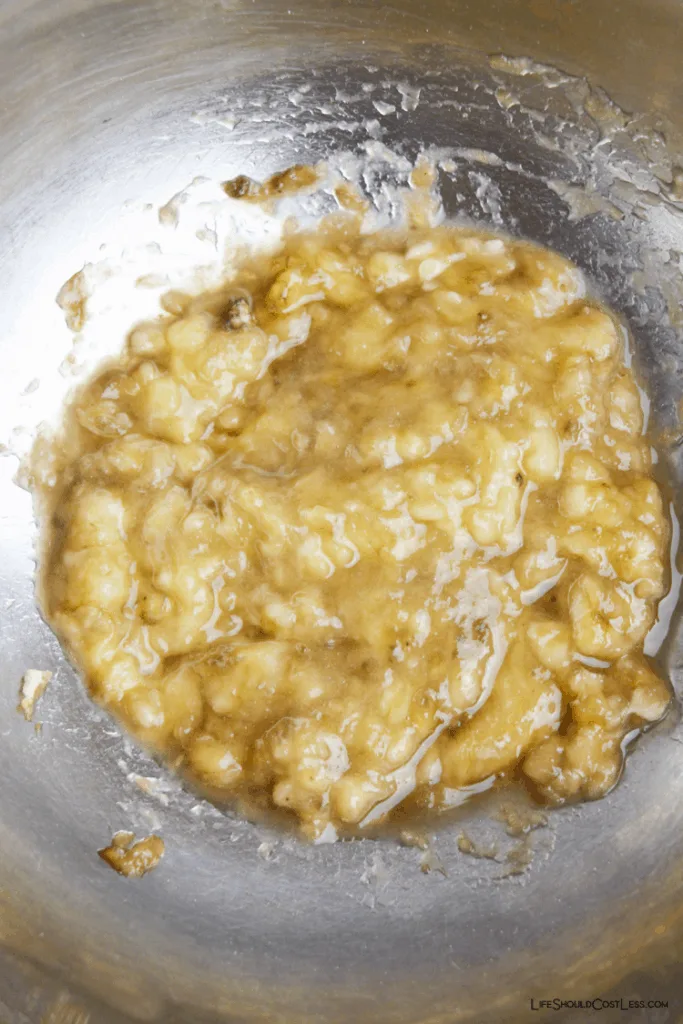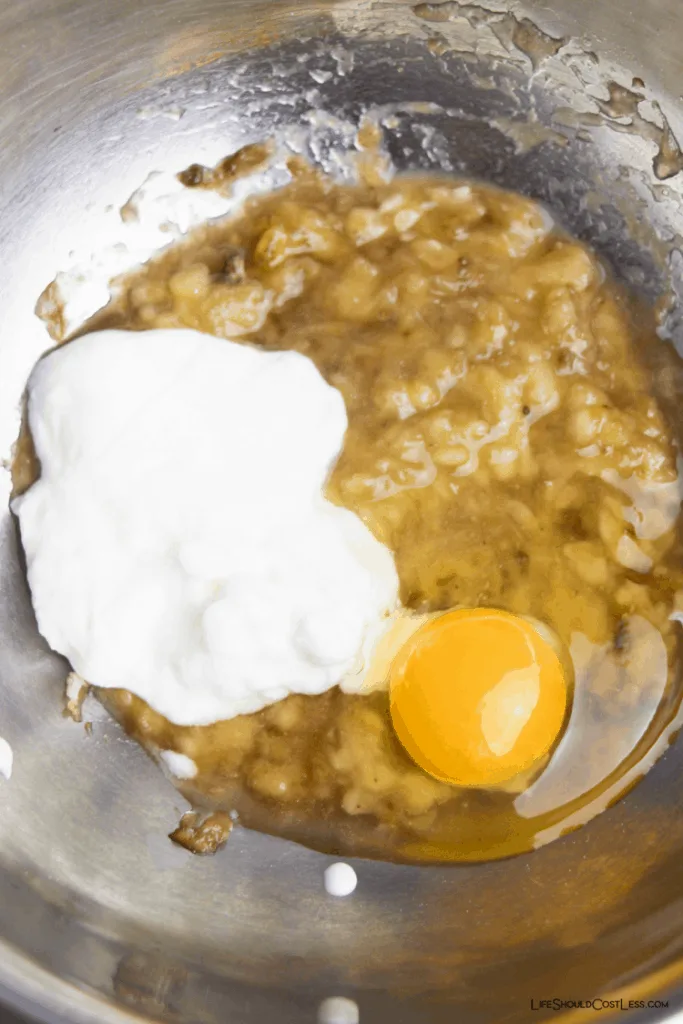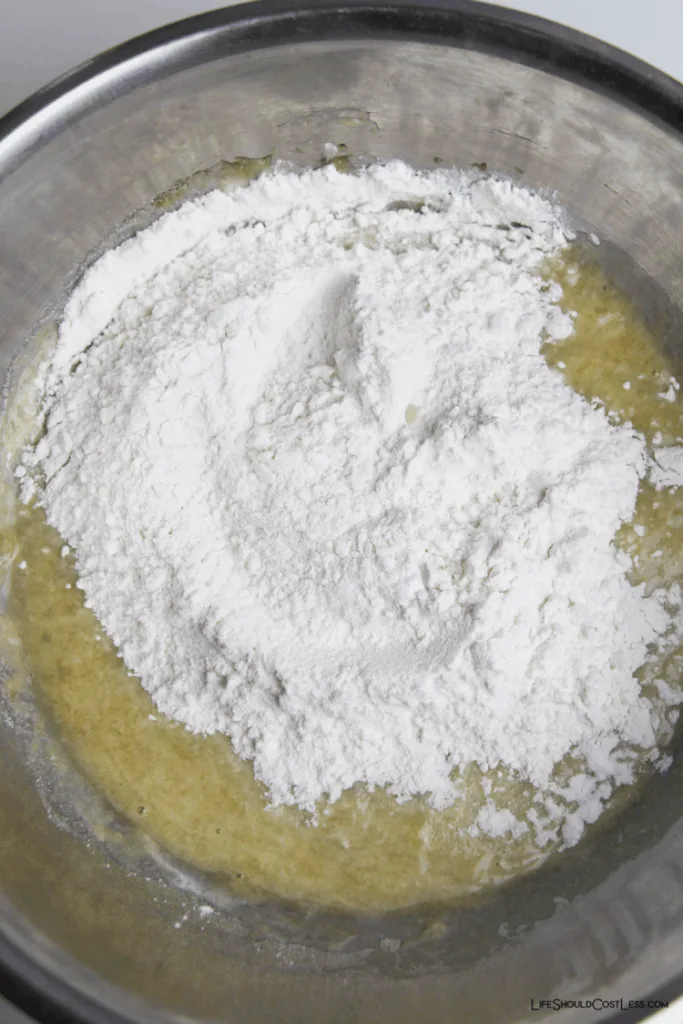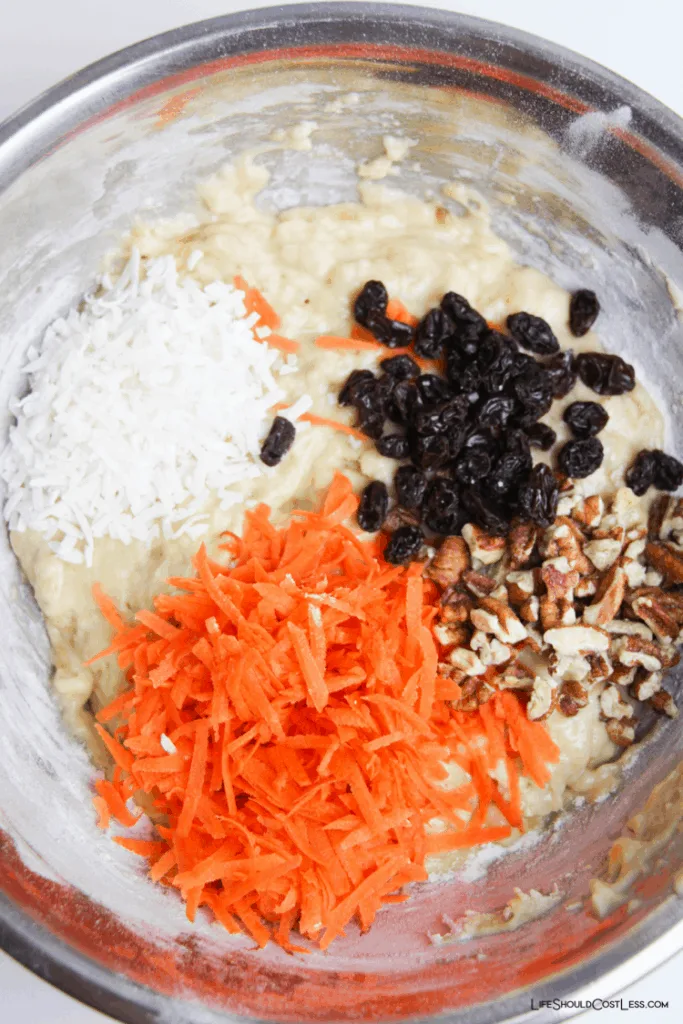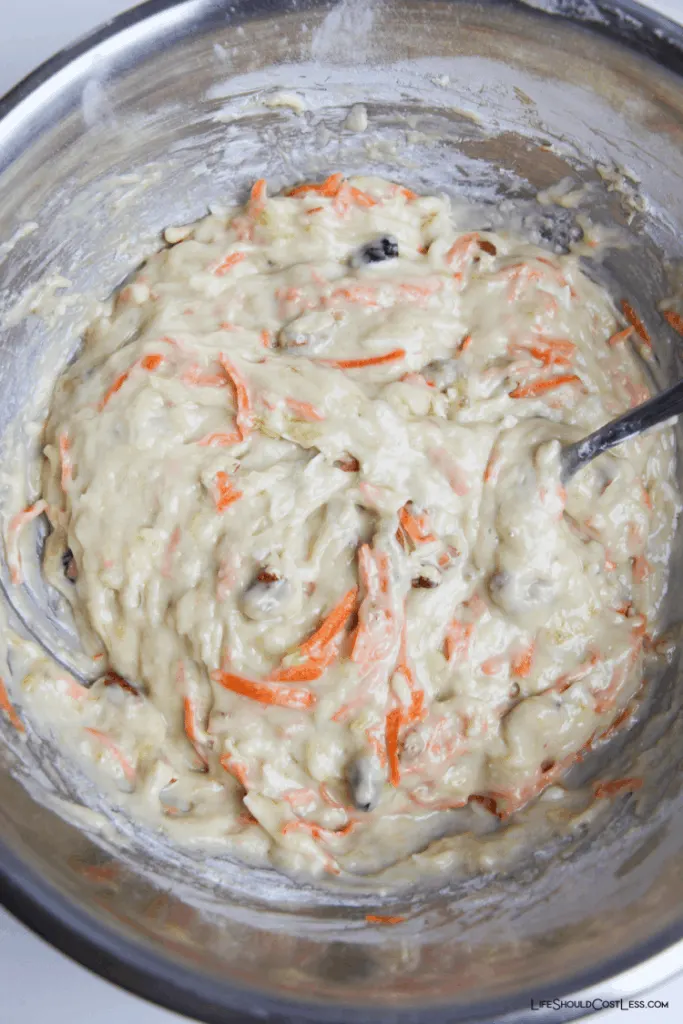 I didn't think it was totally necessary to show you the mixing process, or adding it to the loaf pan… that's very basic, so hopefully you were able to follow along with no problem.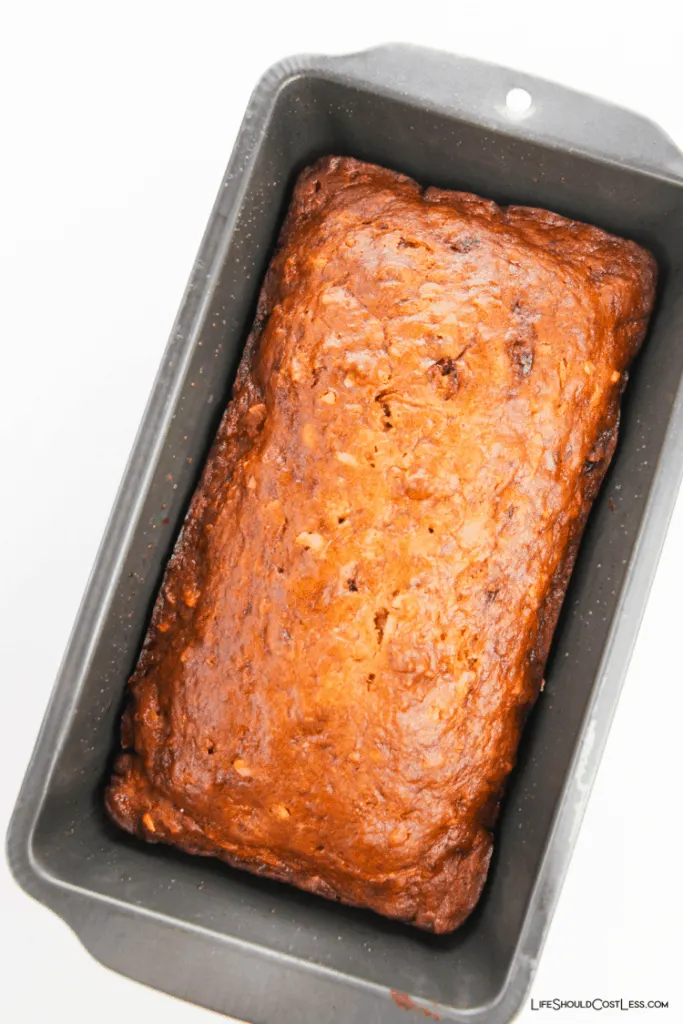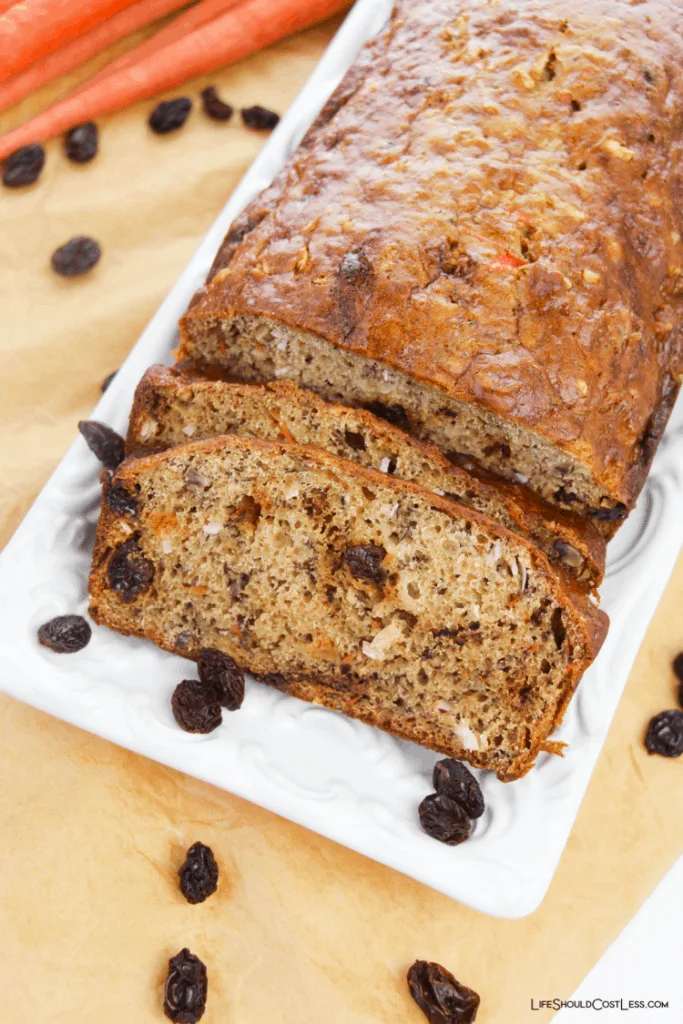 **Don't forget that if you like this recipe to check out my entire Breads section.**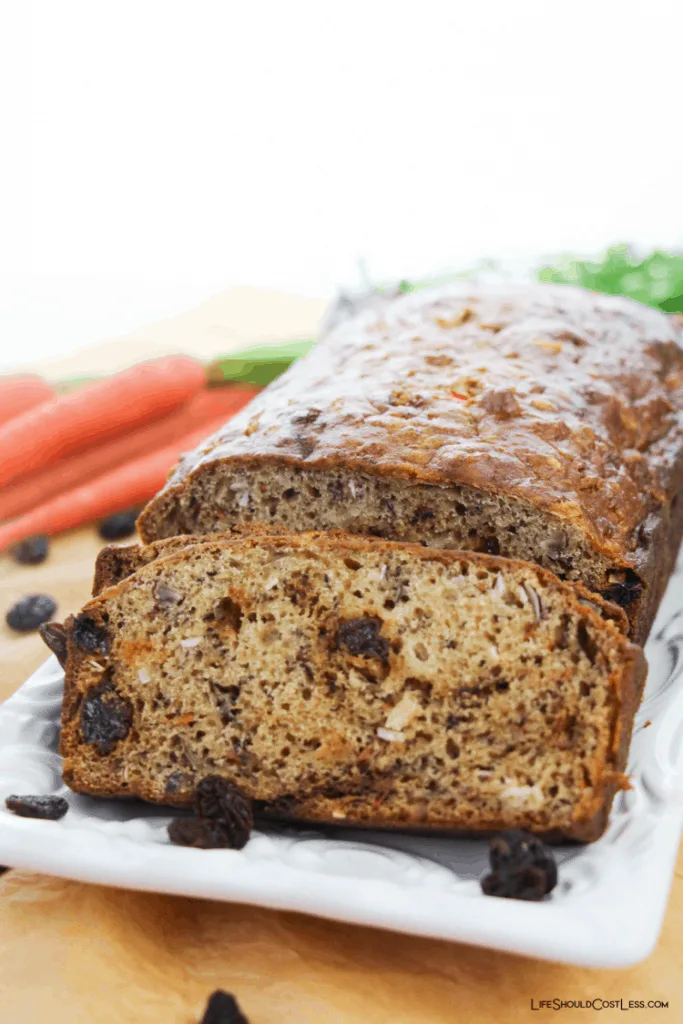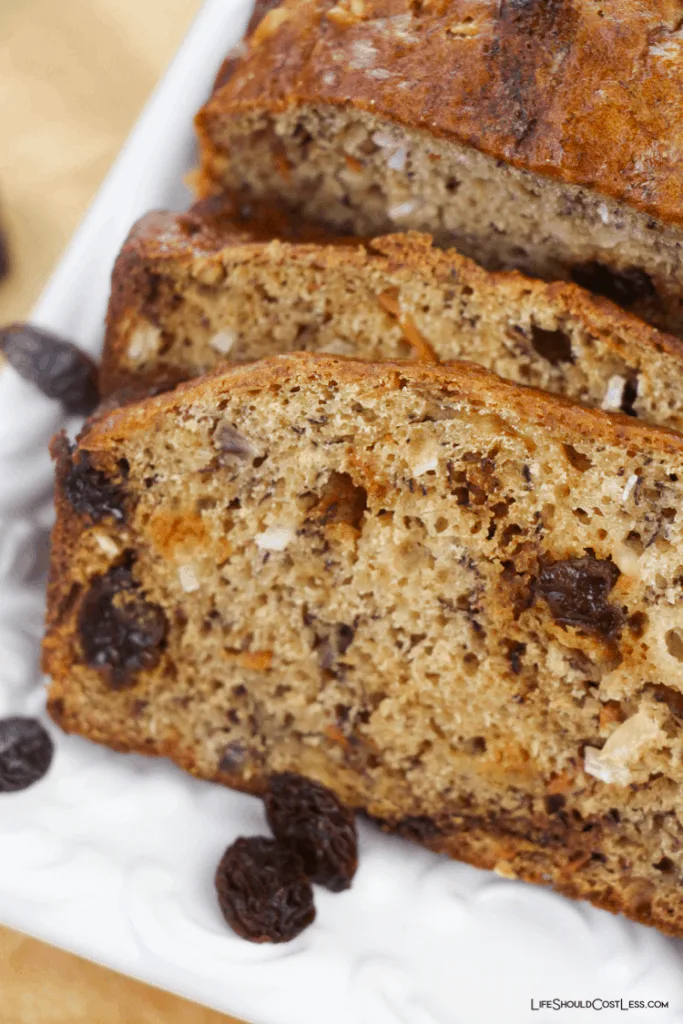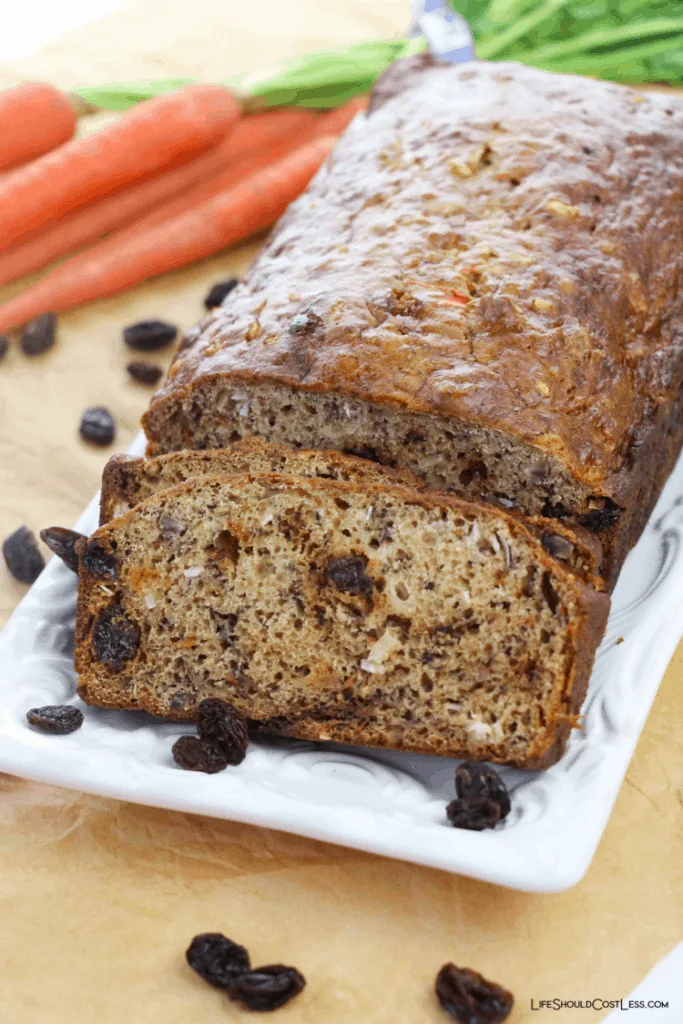 What a yummy Carrot Loaf recipe!
Fantastic Carrot Bread Recipe
Additional Time:
5 minutes
Learn how to make carrot bread with this fantastic easy recipe. This recipe makes one loaf, but can easily be doubled or tripled.
Ingredients
3 Bananas, medium (mashed)
1/2 Cup Plain Greek Yogurt
1 Large Egg
3/4 Cups Confectioners Sugar
1 1/2 Cups All Purpose Flour (unbleached)
1 teaspoon Baking Soda
1/2 teaspoon Salt
1 teaspoon Cinnamon (ground)
1/2 teaspoon Nutmeg (optional)
1/4 cup Pecans (chopped)
1/4 cup Shredded Coconut Flakes (sweetened or not, depending on preference)
1/2 cup Carrots
1/4 Cup Raisins (optional)
Instructions
How To Make Carrot Bread:
Preheat oven to 350 degrees Fahrenheit.
Grease/line a loaf pan. Set aside.
In a large bowl, mash the bananas, then add the egg and greek yogurt. Blend until fully mixed.
Add the sugar to the banana mixture and stir well.
In a small separate bowl, combine the flour, salt, and baking powder.
Add the flour mixture to the banana (wet) mixture, and stir until just blended.
Add your mix-ins, carrots, walnuts or pecans, coconut, and raisins.
Pour into the previously prepared loaf pan/dish and spread evenly.
Bake for 50-60 minutes until an inserted toothpick comes out clean.
Allow the bread to cool in the pan for 5 minutes before attempting to remove the place it on a cooling rack until it is room temperature. Then you can cover in an airtight bag or container and save for later consumption.
Nutrition Information
Yield

12
Serving Size

1
Amount Per Serving
Calories

157
Total Fat

3g
Saturated Fat

1g
Trans Fat

0g
Unsaturated Fat

2g
Cholesterol

16mg
Sodium

212mg
Carbohydrates

30g
Fiber

2g
Sugar

14g
Protein

4g
These caloric amounts are automatically estimated by a plugin on my site, and should be treated as an estimate only.
If you didn't notice, this bread does have a banana bread base, with yummy add-in flavors of nuts, raisins, Carrot (of course), and even coconut flakes.
It's a fun little, tasty, twist on a traditional type of a banana bread recipe and is totally worth giving it a try!
Thanks so much for stopping by my site! If you liked what you saw, please make sure to share it via social media!
Other ways to show your support are to follow and/or interact with me on Pinterest, Instagram, Facebook, YouTube, or by Subscribing To My Emails List.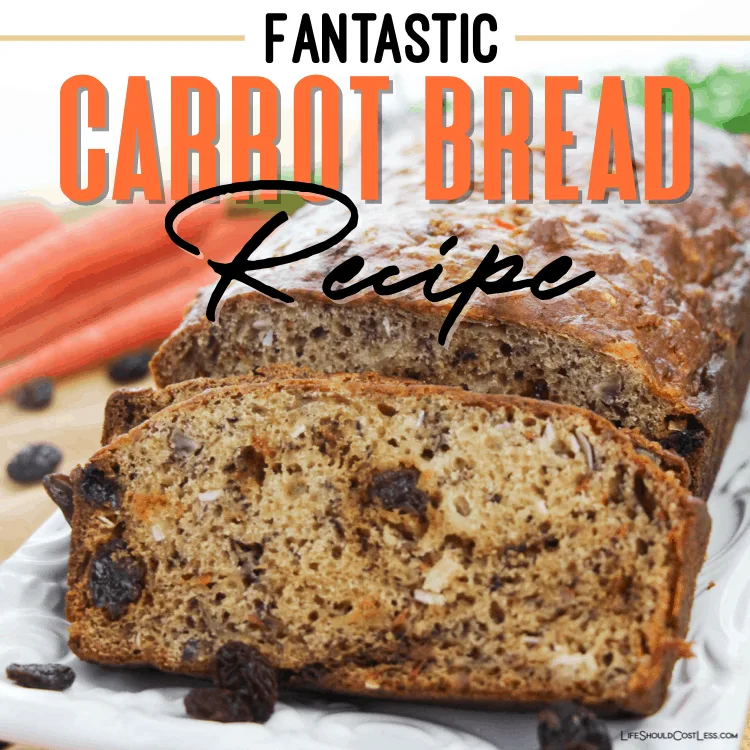 If you purchase suggested products through Amazon, the cost to you remains the same, but I make a small commission on everything in your cart. Also, if you ever need to buy it again, you can always come back to my site for the link…just sayin';).
If something was particularly helpful and you would like to donate directly to my site, you can do so via PayPal, here. I'm a single mom of four, so every little bit helps. Thanks again!~Sarah
Here are links to five of my other posts that you're also going to LOVE:
For those of you that would like another option of a "pinnable" image for Pinterest, here you go. Thanks so much for sharing!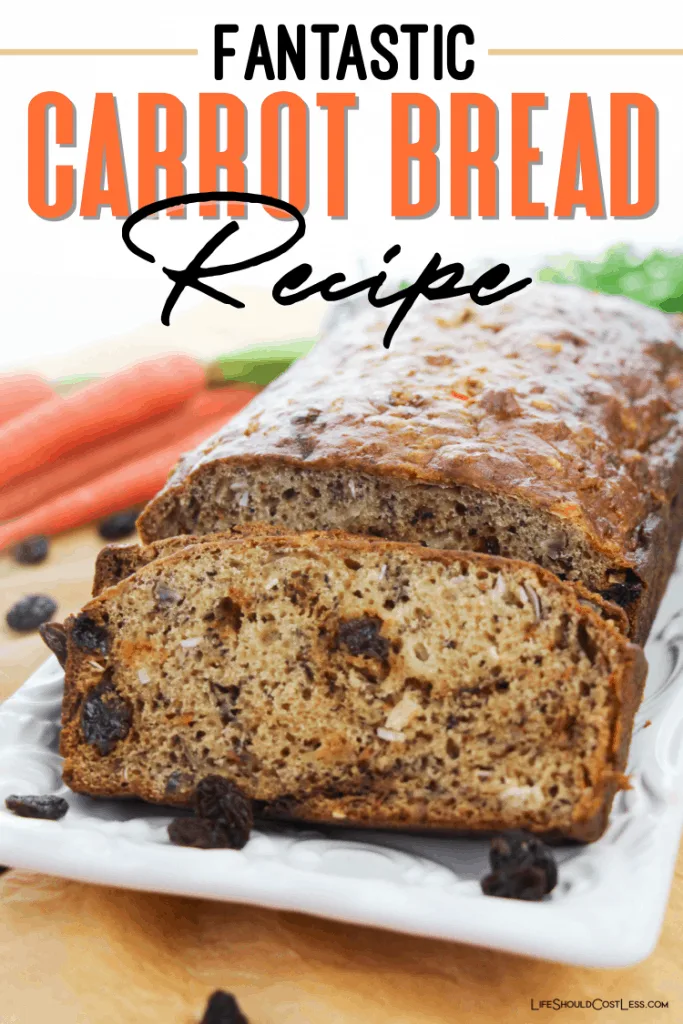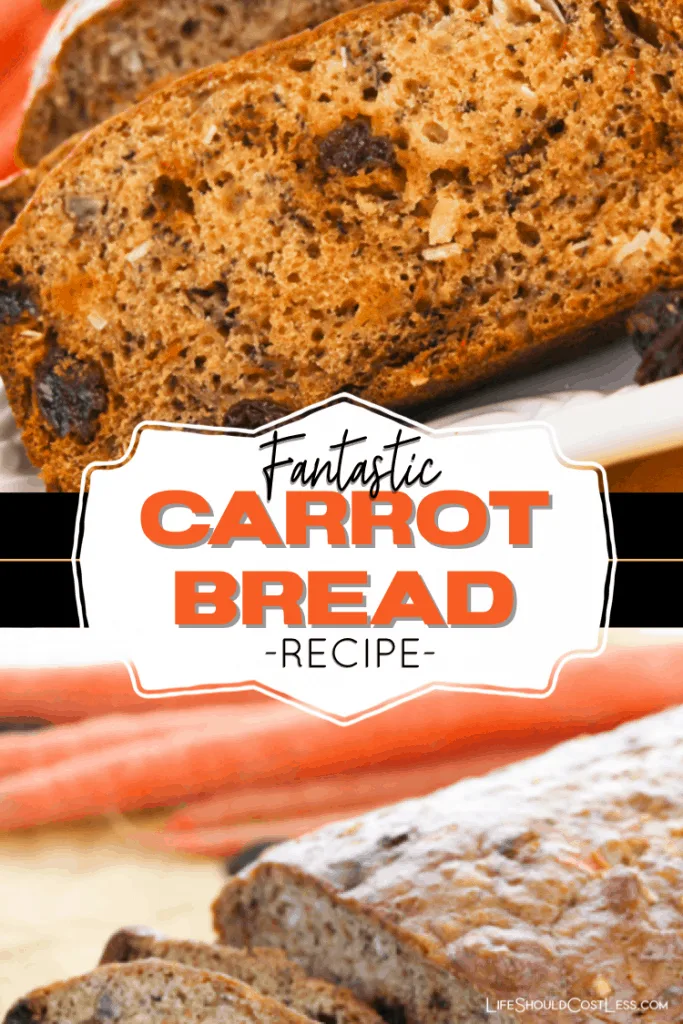 *Hey there, thanks for stopping by my website. This article is super old, so it has been archived as I no longer update it…so proceed if you wish…but it is definitely not my best work. Please stop by my home page, here, and see some of my better content. Thanks! ~Sarah*