Warm and delicious Chicken Soup Recipes for the Instant Pot. I don't know about you, but whether it's chilly out or not, I'm always in the mood for a good hearty chicken soup.
I figure why not make it even more desirable with the ease of your Instant Pot Pressure Cooker?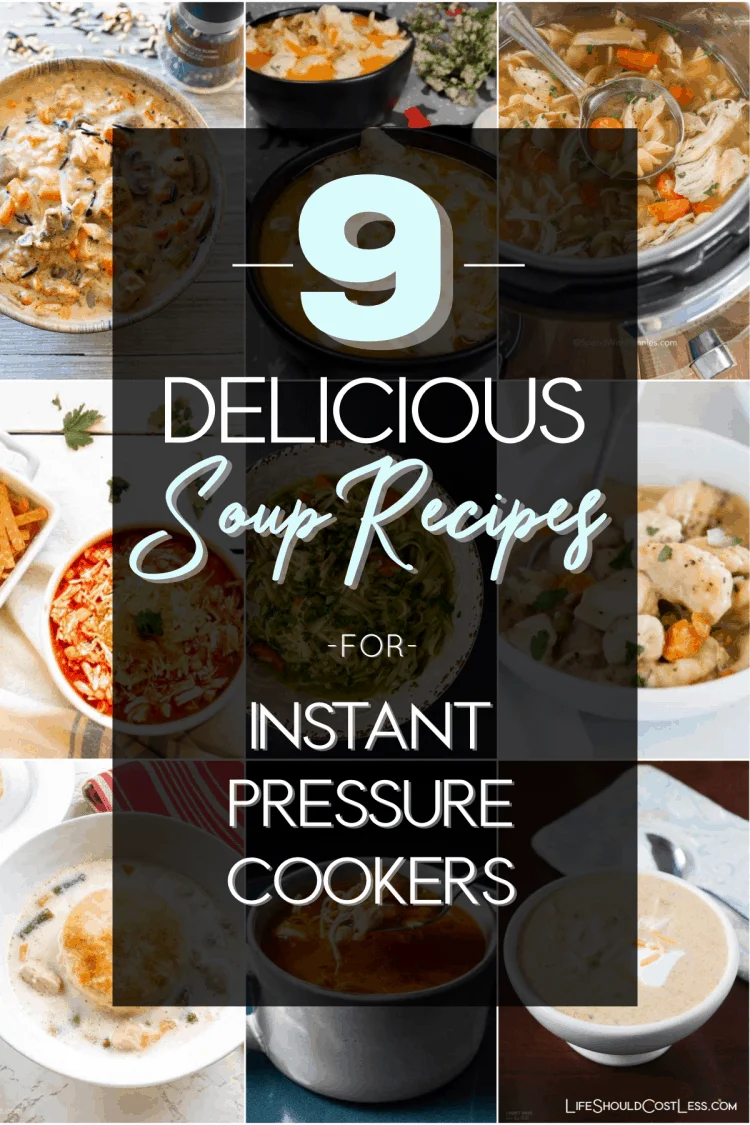 We are just going to dive right into my list of favorites. Here are 9 Delicious Soup Recipes For Instant Pressure Cookers (the title is the link).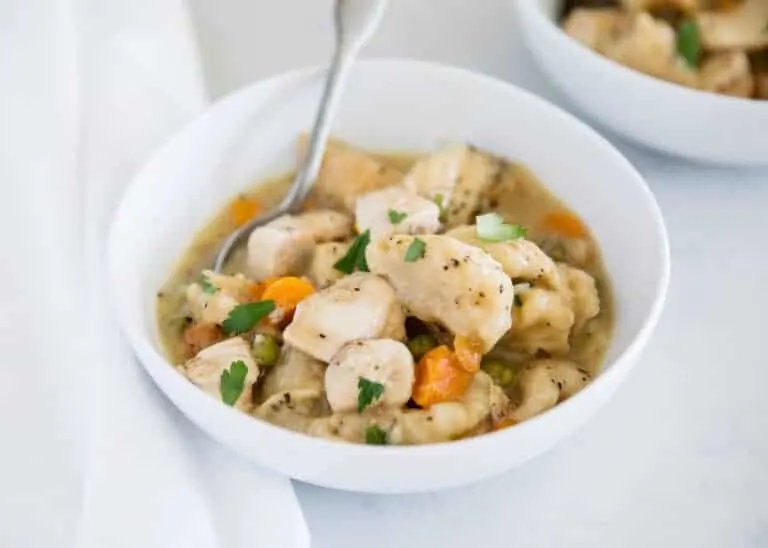 Instant Pot Chicken And Dumplings – Less Than 10 Ingredients And Ready In 30 Minutes. The Perfect Weeknight Meal That The Whole Family Will Love!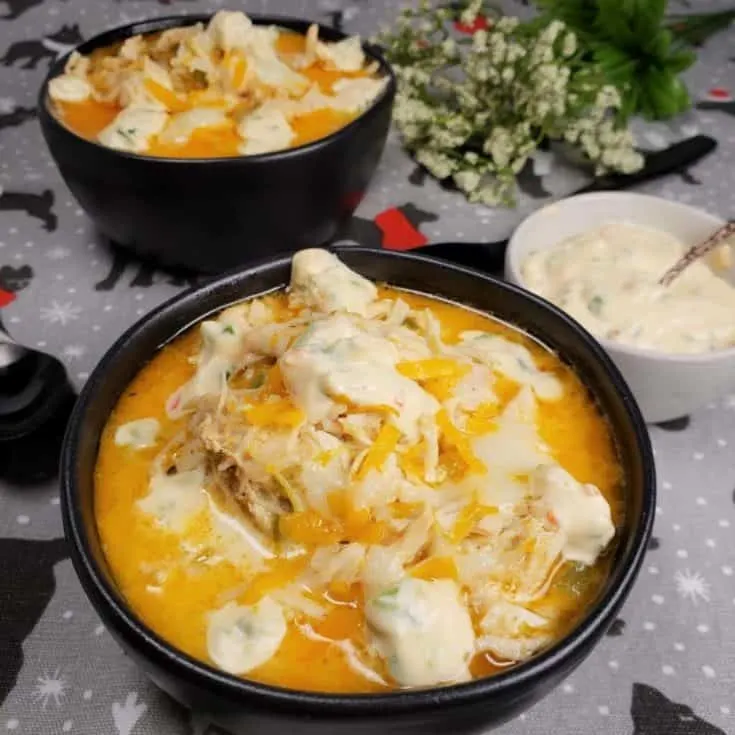 Instant Pot Chicken Jalapeno Popper Soup w/cream cheese garnish is comfort, creamy, slightly spicy and quickly cooks in the pressure cooker. Low carb/keto.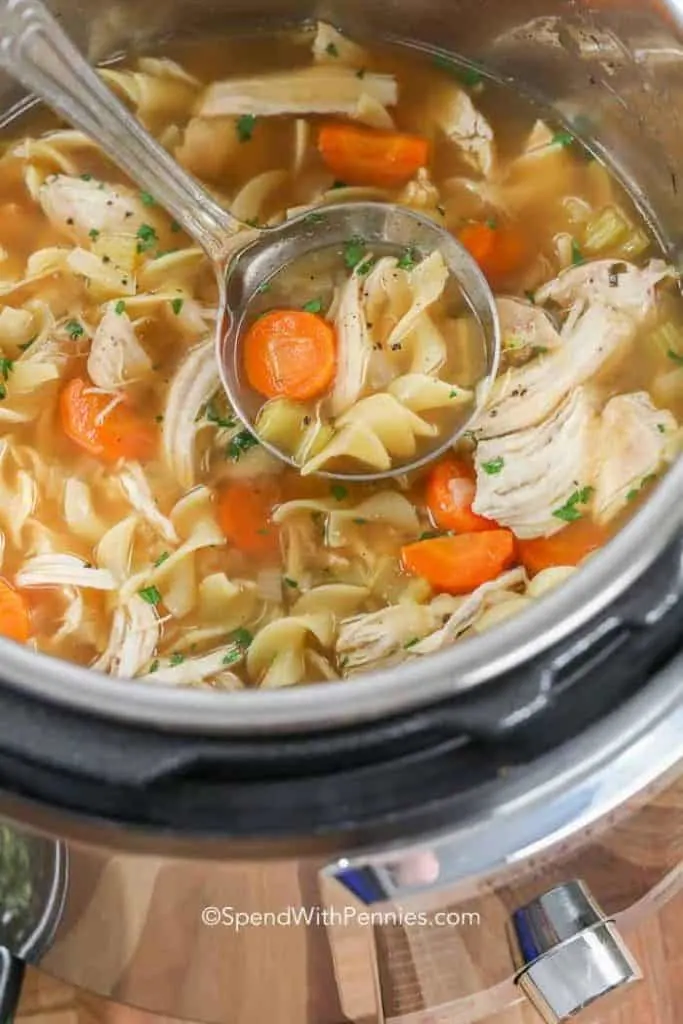 This Instant Pot Chicken Noodle Soup recipe is easy comfort food all year long. Who doesn't love being able to create a homemade chicken soup in the pressure cooker in minutes?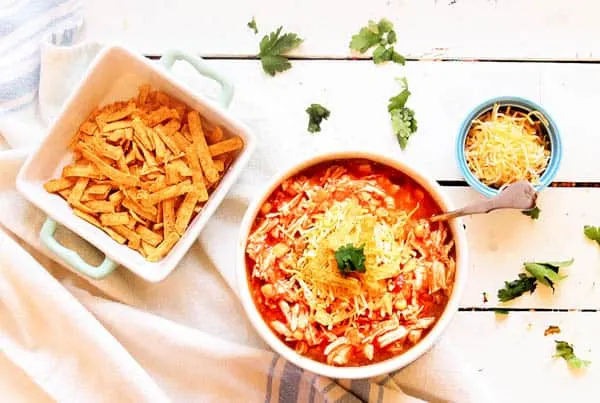 There's nothing like a delicious bowl of Chicken Tortilla Soup made easy by using the Instant Pot! I'm a big fan of spicy food so this one is extra yummy!
**Remember, if you love this post to check out my Instant Pot Recipes Section as well as my Entire Recipe Collection. **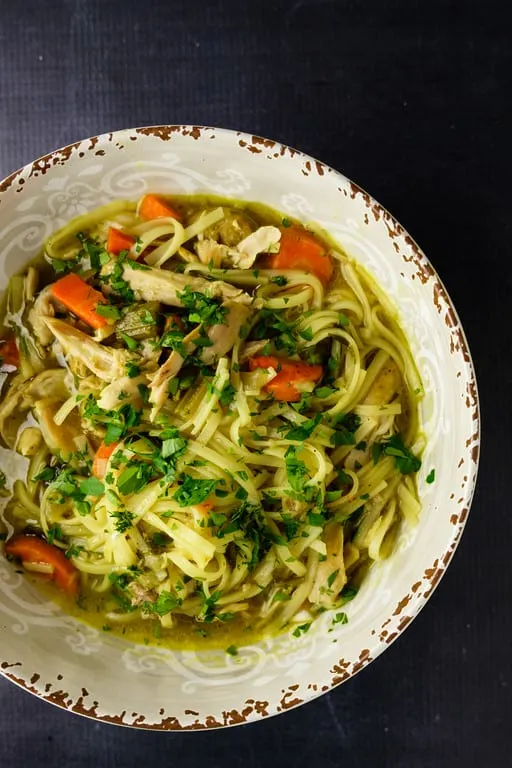 Nothing beats homemade chicken noodle soup, so I'm sharing another yummy variation. With an Instant Pot you can have this soup on the table in about an hour and it tastes like it simmered all day. This Instant Pot Chicken Noodle Soup is sure to become a family favorite.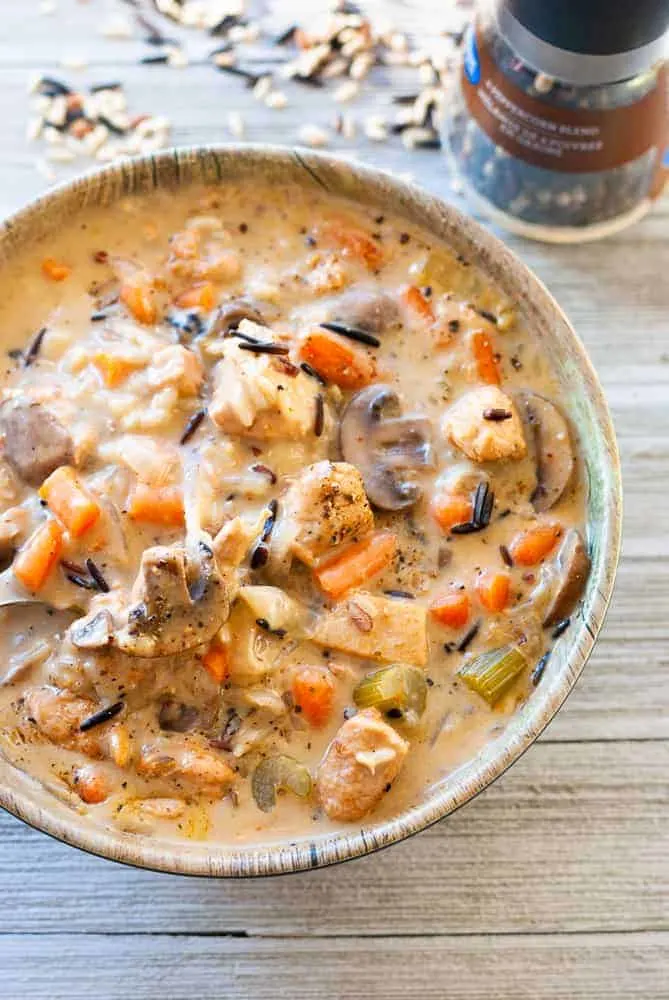 Creamy chicken and wild rice soup along with mushrooms, carrots and celery is pure comfort in a bowl. Thick, delicious and totally satisfying!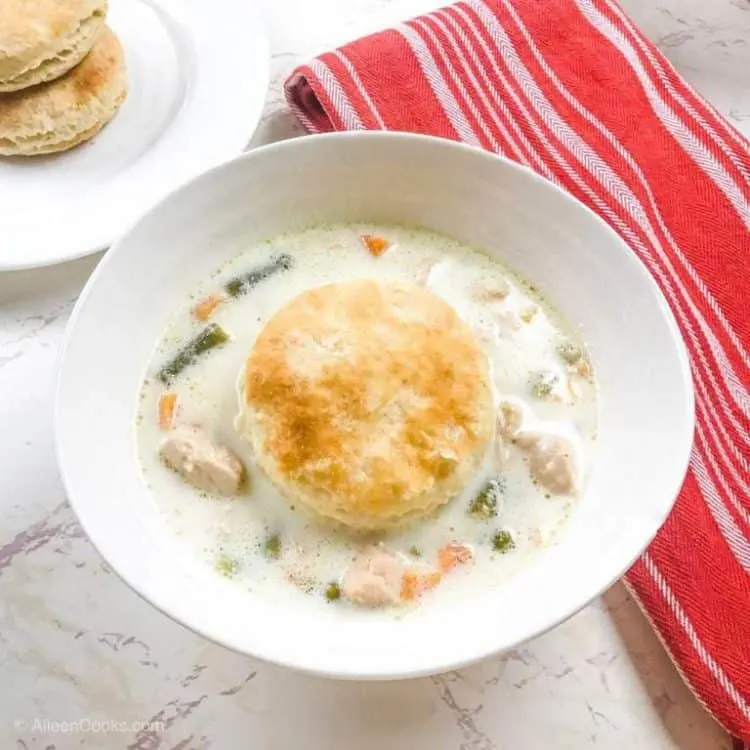 Make this creamy instant pot chicken pot pie soup tonight! This easy instant pot chicken soup recipe is ready in under 30 minutes, thanks to our handy pressure cooker!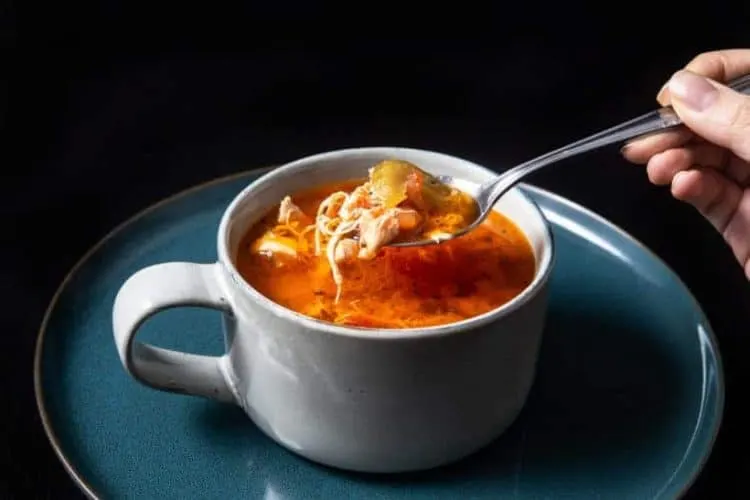 Soothe your soul & make Jazzy Instant Pot Chicken Soup with a few simple healthy ingredients! Jazzed up with some little flavor-boosters, this appetizing pressure cooker chicken soup is more than just a chilly-night comfort food!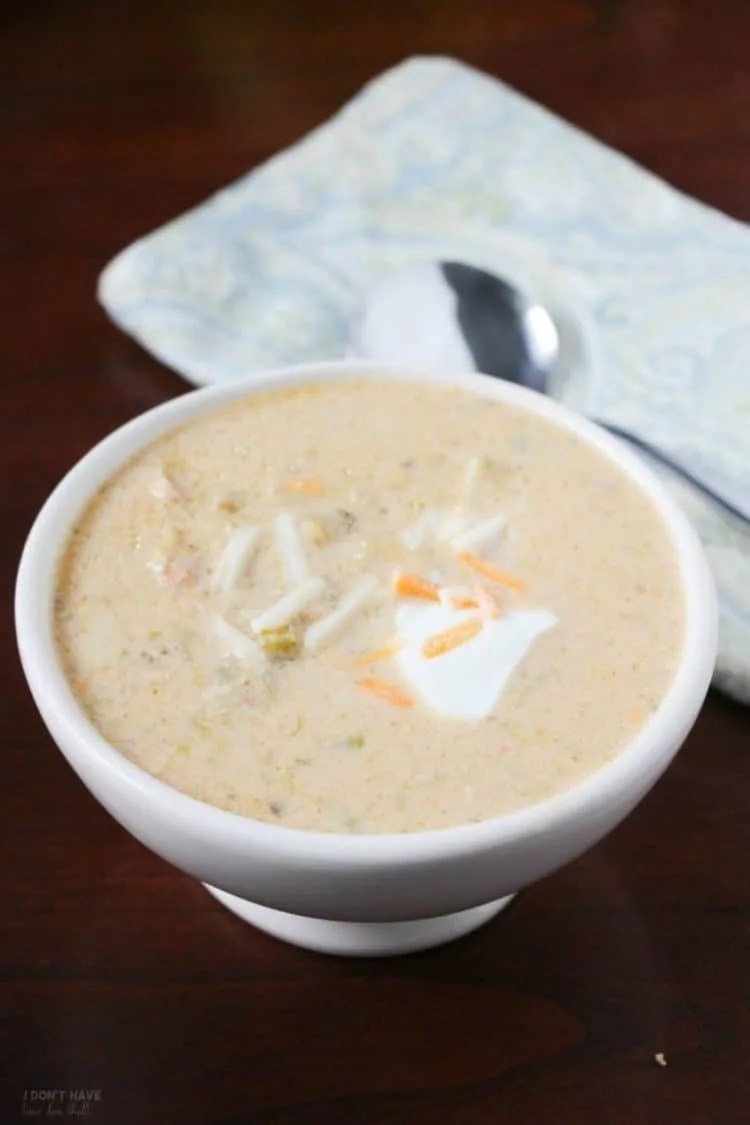 Made with frozen chicken, Instant Pot Chicken, Broccoli, and Cheese Soup is the perfect dinner when you are in a pinch for time!

There you have it, 9 Totally Delicious Chicken Soup Recipes For Instant Pressure Cookers!
I won't tell you my favorite, but I do sometimes leave the best for last…hint, hint:).
Thanks so much for stopping by my site! If you liked what you saw, please make sure to share it via social media!
Other ways to show your support are to follow and/or interact with me on Pinterest, Instagram, Facebook, YouTube, or by Subscribing To My Emails List.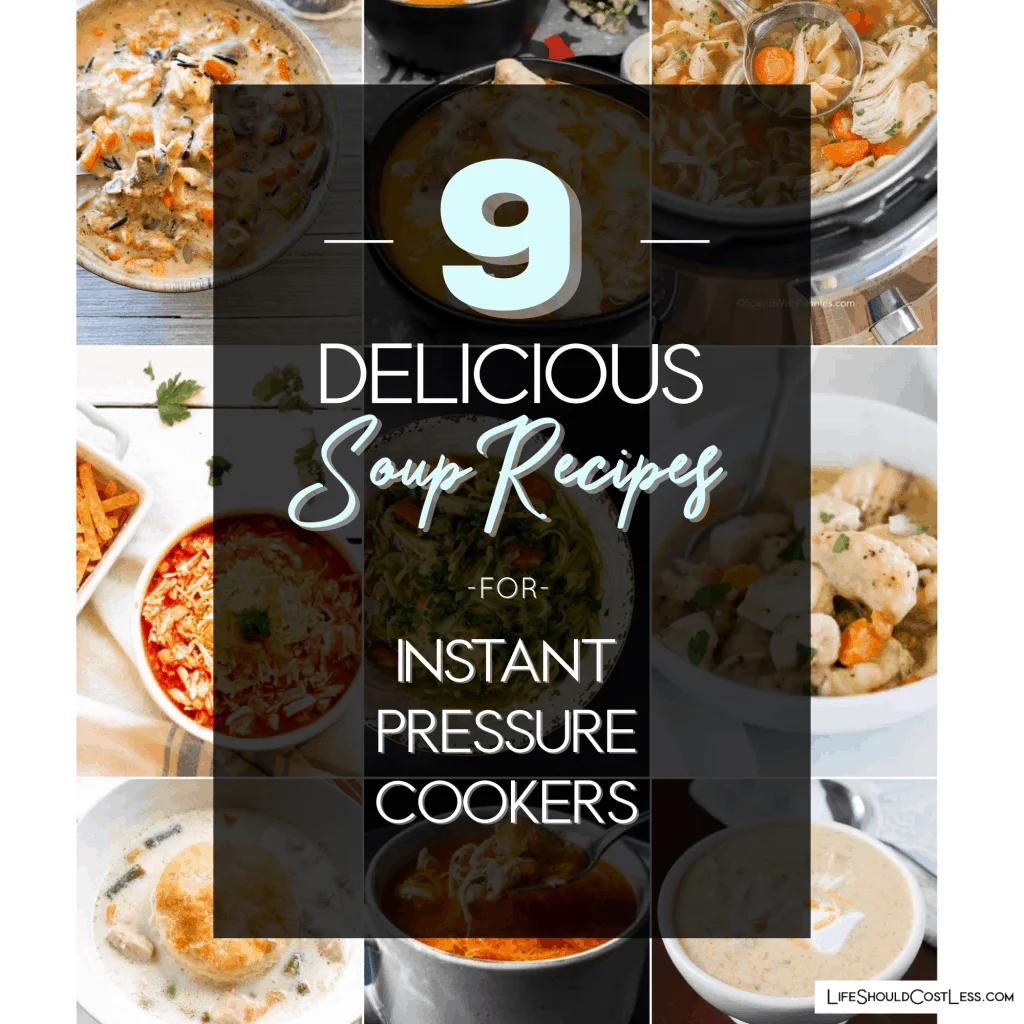 If you purchase suggested products through Amazon, the cost to you remains the same, but I make a small commission on everything in your cart. Also, if you ever need to buy it again, you can always come back to my site for the link…just sayin';).
If something was particularly helpful and you would like to donate directly to my site, you can do so via PayPal, here. I'm a single mom of four, so every little bit helps. ~Sarah
Here are five of my other posts that you may also like: