Finding the time to keep up with your budget as a busy parent can be so hard! Especially if you happen to be a single parent, like me. I decided to share these simple tips for family budgeting that will help you stay on track each month. Just remember that if you get off track, don't get discouraged, next month is a new opportunity to try again.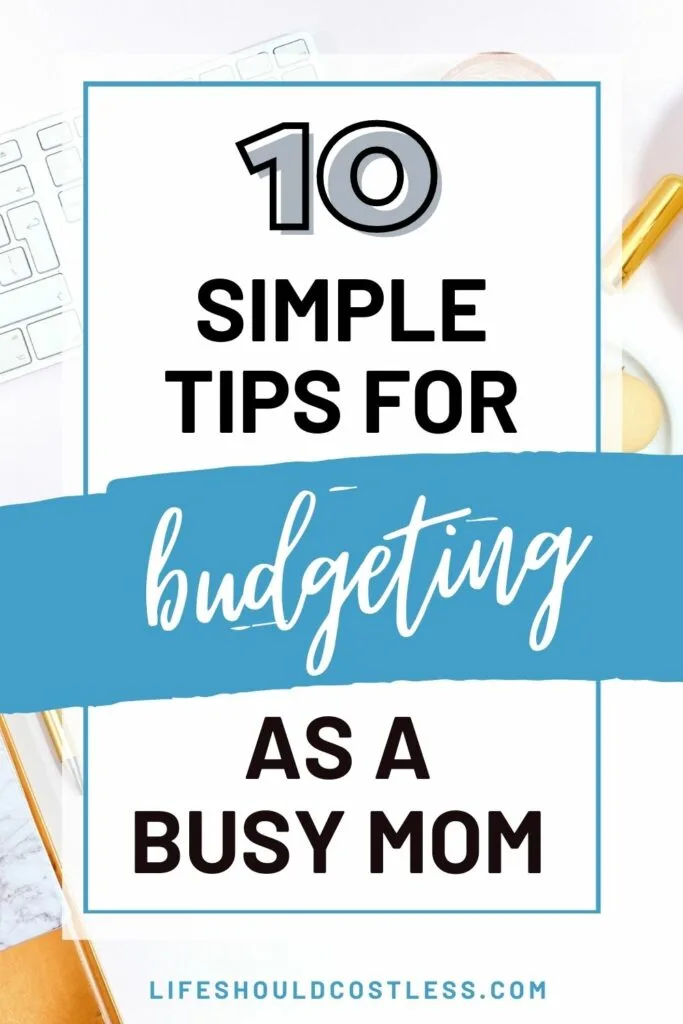 You have probably heard time and time again how important keeping a budget is for your family's finances and now, more than ever it feels like financial security can be fleeting.
However, if you're a busy parent, finding the time to balance your family's budget each month can seem nearly impossible.
That's just because you may not have (or even know about) the right budgeting tools to use at your disposal.
These 10 simple tips for family budgeting will help you stay on top of your family's budget as a busy parent.
I've been where you are!
Between balancing your kids' activities along with everything that's going on in your own life, finding extra time to take care of a boring task like keeping a budget probably doesn't sound very appealing.
I agree – spending time working on a budget won't be the most glamorous part of your day.
Though it is an essential element to ensuring your family is financially secure. In my book, that means it's more than worth that extra time and energy to figure it out.
Why is Family Budgeting Important?
Before you commit to dedicating a small amount of time each day, or even just weekly, toward working on your family budget, it's important to understand why having a family budget is important in the first place.
That "why is budgeting important" will be different for everyone. That means it's a good idea to take some time to think about why you have decided to start keeping a budget for your family.
Having a budget can provide you with a variety of great benefits:
A budget can help you get out of debt by helping you create a plan for paying down your outstanding loans and reducing your reliance on credit cards.
Budgeting will help you save for your family's future and help you prepare for unexpected expenses that may come up.
Creating a budget can help you reduce your spending on items that aren't important to your family, allowing you to spend money on things your family enjoys.
Starting a budget can help you save for your kid's future, making paying for college or buying your teenager a car more than just a pipe dream.
Budgeting is great for helping you save for big purchases, like a new house or a big wedding.
With so many great benefits, there really is no excuse for not starting and keeping a family budget.
Whenever you get discouraged, while on your budgeting journey, just remember your reason for starting the process in the first place!
Your "why" can provide you with motivation to keep going when budgeting gets hard.
Tips for Family Budgeting
Keeping a family budget can be difficult as a busy mom. First, you have to find the time to sit down with your finances and create a budget for your family. But then, you have to find time to actually keep track of your spending and balance your budget on a regular basis.
While that may sound like a lot of work, you don't have to spend a ton of time working on your budget to make the process work for you!
These simple tips for family budgeting can help you stay on top of your budget, even when life gets busy.
Make a plan for your money every month. Set aside a time to create a plan for your money every month. Outline your budget and designate every dollar of your monthly income to each of your spending categories. This plan will ensure you know exactly where your money is supposed to go, making it easier to stay on track as the month goes on.
Pay yourself first. Think about your reason for budgeting, then make that goal a priority in your budget. If you want to pay down your debt, make your debt payments the most important part of your budget. If you want to increase your savings, transfer money to your savings account before planning the rest of your budget. Making your financial goals a priority will help you stay on top of budgeting and encourage you to keep going each month.
Consider a miscellaneous budget category. Adding a miscellaneous category to your budget will help provide you with a buffer in case you have to deal with an unexpected (rainy day) expense during the month. Set aside a small amount of money to be used for emergencies every month so you aren't stuck rebalancing your budget when you have an unexpected expense.
Track your spending. Now that you know where your money will go during the month, you'll need to keep track of your spending. Use a budgeting tool (most banks/credit unions these days have them free on their website) to help you track how much you've spent or keep a running tally in your budgeting spreadsheet.
Review your budget. When the month is over, it's important to take some time to review your budget. This will give you an idea of areas where your budget isn't working, allowing you to adjust your plan for the next month.
Forgive your mistakes. You're going to make mistakes as you budget. It's inevitable, you are human afterall. Don't dwell on your slip-ups! Make adjustments to your budget to accommodate the mistake, then move on and try not to make that same mistake again next month.
Saving Money as a Family
Creating and managing your budget is just the first step toward financial freedom for your family.
Another important way to help you reach your financial goals is to cut your spending and save more money each month.
These easy family budgeting tips can help you save money as a family each month.
Make a family shopping list. Making a shopping list before you go to the grocery store is one of the best ways to save money while you shop. And if shopping for groceries is a family event, you'll need to get your kids on board with the grocery shopping process. Let your kids provide input on your shopping list and menu/meal plan for the week to ensure everyone gets what they want when you head to the grocery store.
Plan your meals together. Meal planning is a great way to help your family save money because it allows you to only purchase the food you need to make the meals in your plan each week. Get your kids involved in meal planning to ensure you're making food your family wants to eat and reducing food waste in your home.
Talk about monthly services you can eliminate together as a family. Your monthly services may not seem like much when you look at them one at a time. But if you add them all together and you'll see that they probably take up a big chunk of your monthly budget. Taking the time to cut back on the number of monthly services/subscriptions your family uses is a great way to save more money each month. Sit down together as a family and look over the services you subscribe to, then talk about which ones you can eliminate to save money every month.
Find frugal family entertainment. If you have kids at home, it can be pretty tempting to get them out of the house to entertain them at the movies or arcade. But those entertainment expenses can quickly add up too. Instead, find frugal ways to entertain your kids, like playing board games together at home or playing at the park when you want to get out of the house. Most libraries have free movies to "rent" out too. These free activities are a great way to keep your kids entertained without having to break your budget in the process.
Well, that's all I have to share today folks. Hopefully you got some good ideas that will help you get started on your journey to financial freedom. I have several posts about budgeting and meal planning and such, so make sure to check out my entire "Financial Advise" section of this blog, found here. Thanks so much for stopping by my blog!~Sarah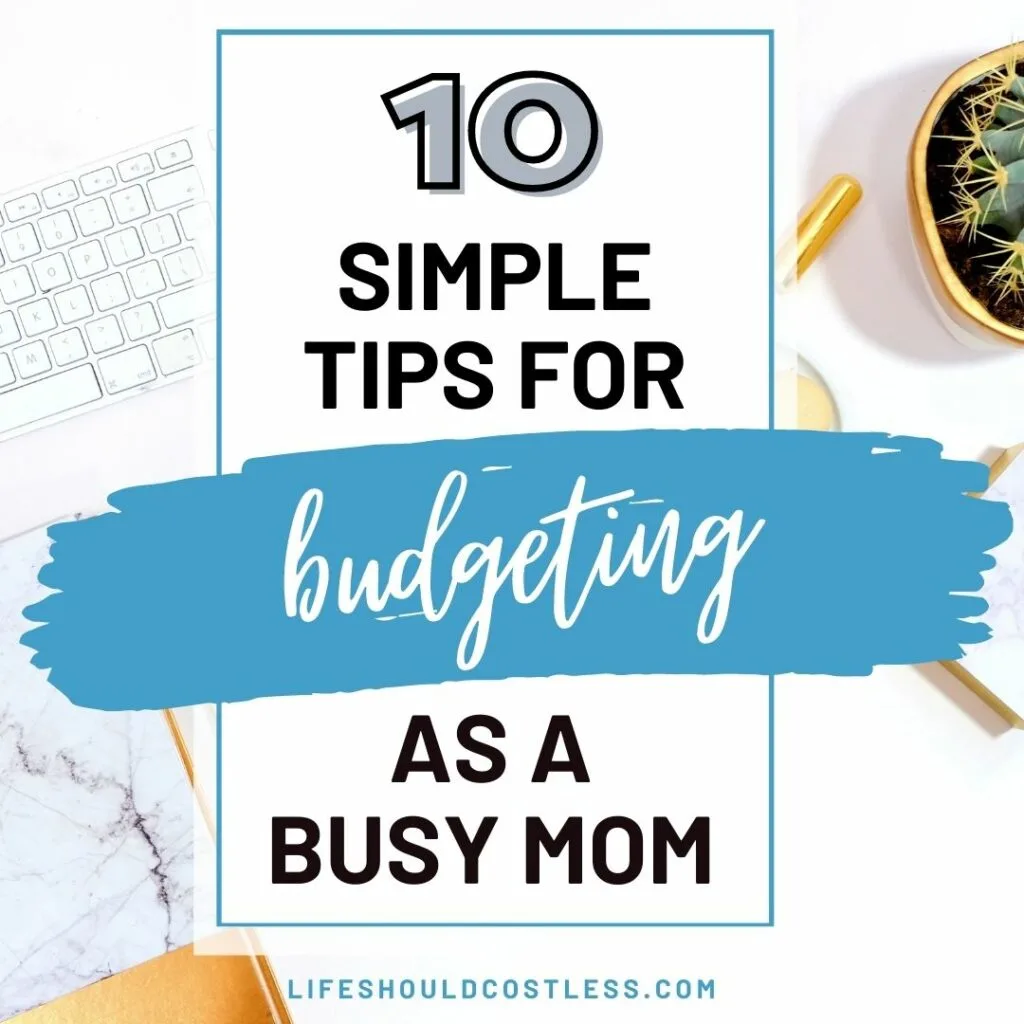 Follow Me
If you would like to subscribe to my email list, go here.
Make sure to follow along via social media, by going here.
If you would like to learn how to really show your support to this site (at no cost to you), go here.
Here are several of my other financial advice posts to check out:
For those of you that would like another "Pinnable" image to share on Pinterest, here you go. Thanks SO MUCH for the support!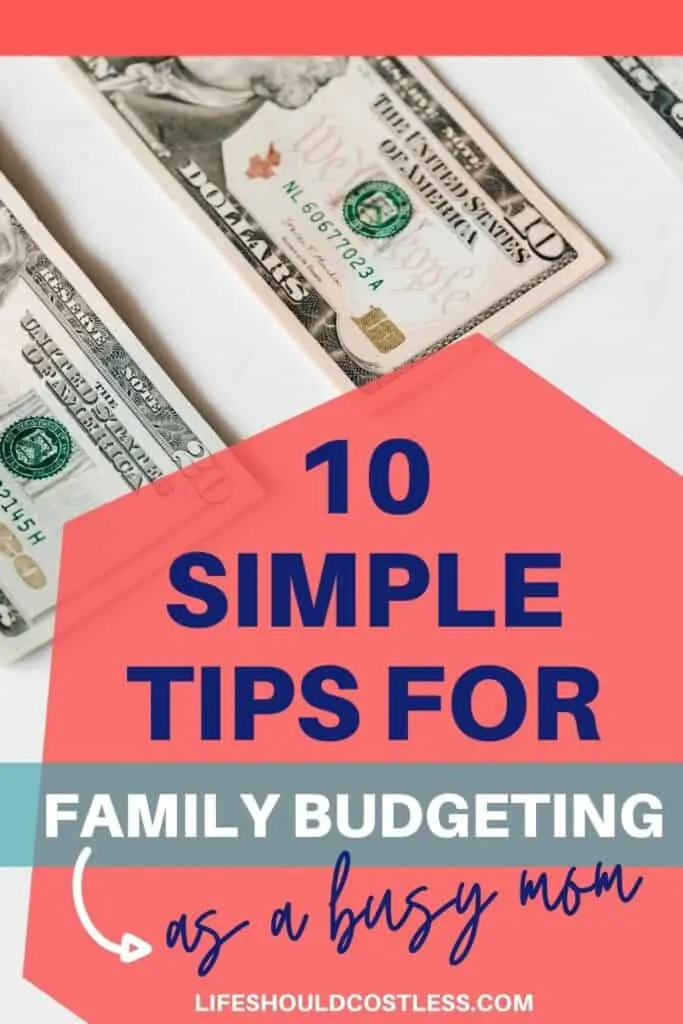 Please note that this post was originally shared to this website on April 29, 2021 and has since been updated.