I don't do a product review, unless I adore the product, and purchase it myself, so when I do a product review, you get a completely unbiased opinion. Here's what I wanted to tell you all about today.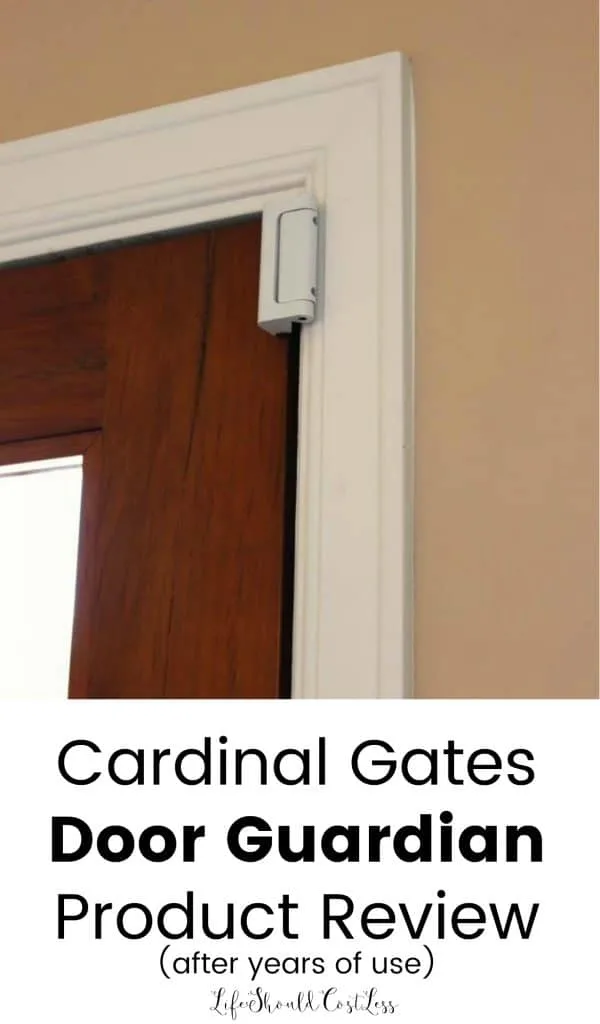 It is called Cardinal Gates Door Guardian. What is it exactly? It's both child-proofing and added security for the home, all in one!
I bought my first Cardinal Gates Door Guardian in 2014, and have lived in four different homes in that time frame.
I know it's excessive moving that much, but a rocky marriage and divorce will do that to you and guess what? After I had door guardians in that first house, they were the first thing I ordered for my new residence each time because I love them so much!
If you have ever had a child that likes to wander, or has figured out every other lock, this very well may be the solution that you are looking for too.
I actually bought my first one of these when my now, ex-husband, was going out of town on a work trip and I wanted to make sure that not only the kids could not escape and run amuck (had one kid that liked to wander and my neighbors had a pool without a fence so I was always a worried wreck) but that no one could bump our locks and get in… these locks are bump-proof so I was sold on them pretty quickly when reading the awesome reviews.
Here is what it looks like: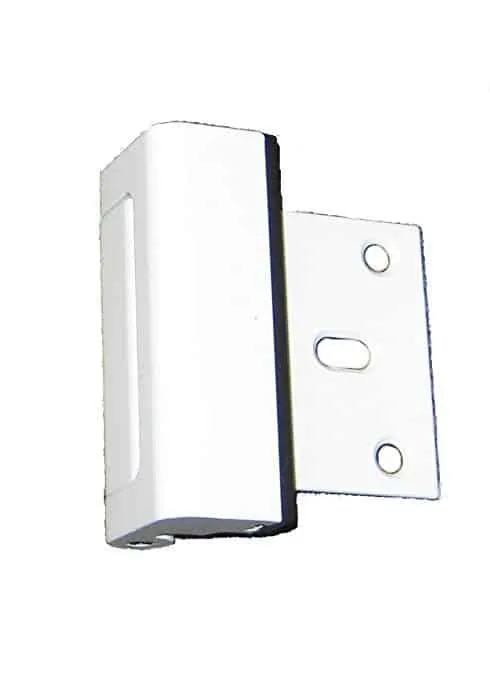 Here is what it looks like in use: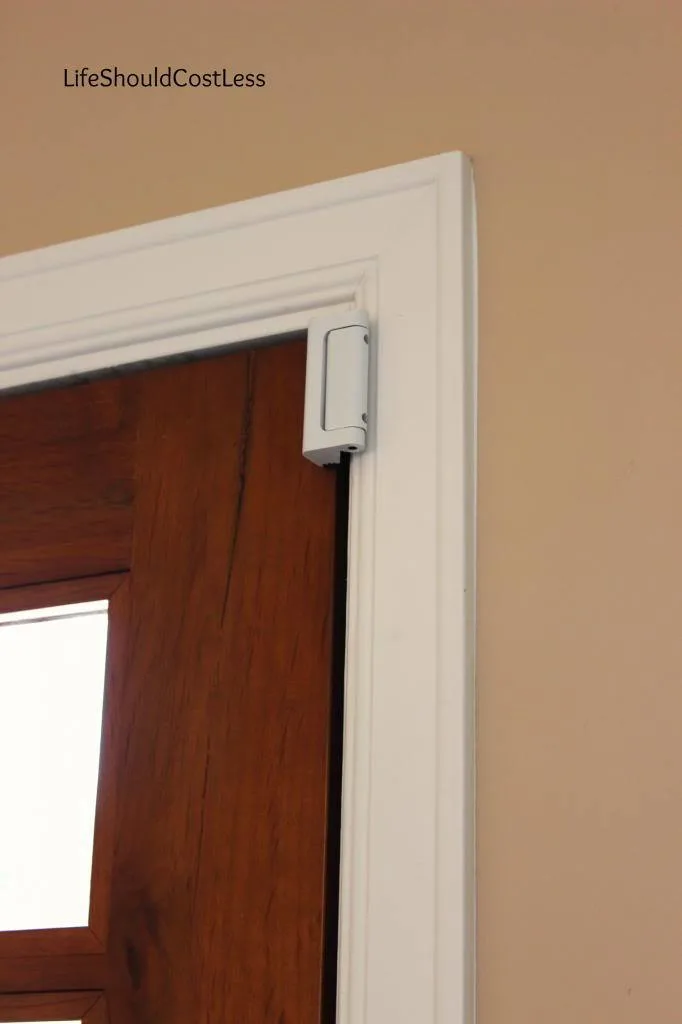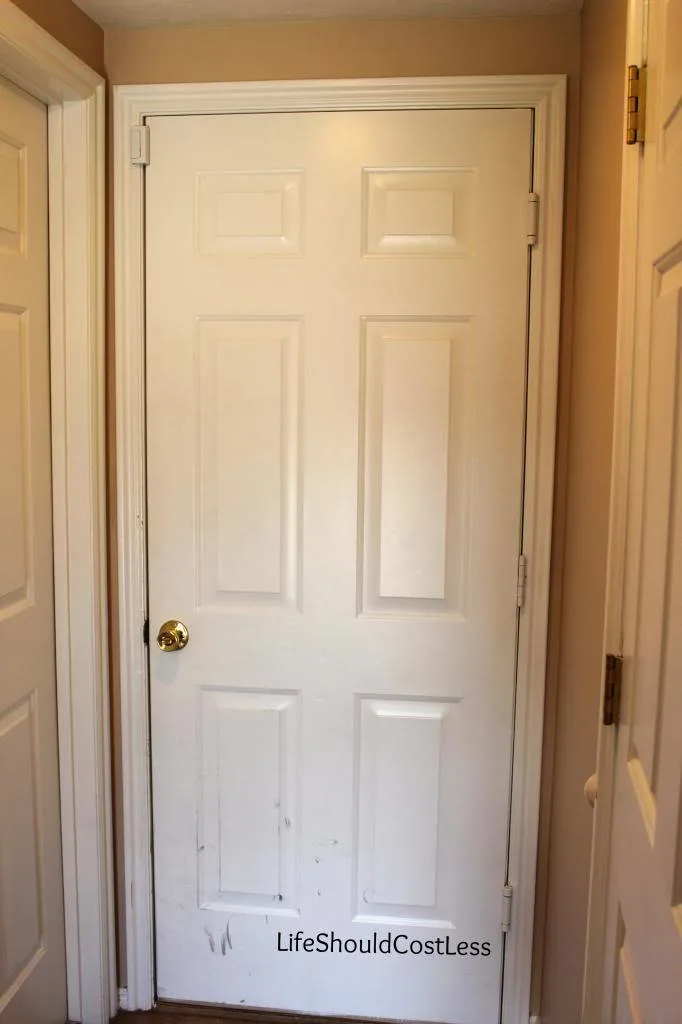 These were the ones installed on that first house that I put them in. I liked having them up that high on the door, but I think that they are intended to be used just a little lower. I'm pretty sure that at the time they were placed that high up because my kid that was a runner could also push a chair over and try to open it that way.
Will it save you money, headache, stress?
I can't even express the difference of peace of mind between me as a parent now and before I ever purchased door guardians, it's night and day!These locks even work when my kids stack a step stool on top of a chair to try to open the door. They require a little bit of force to open, which is more than my naughty five year old can manage, so it really is kid-proof. As far as my fears about someone using a bump key…well, these things are so heavy duty that I doubt any pair of robbers would be able to make it budge.
According to the ad for the product, they can withstand 12X the brute force that a dead bolt can…
So, between the dead bolt and the door guardian on each door, I think that we are covered.
*Don't worry, I've talked with my kids about what to do if there is a fire and they need to get out of the house, they know the plan. *
What are the options when wanting to buy one?:
These locks come in several different finishes. Black, White, Antique Brass, Brass, Satin Chrome, & Satin Nickel. They usually range in price from $13 to about $22 depending on the finish you choose. I'm hoping that they some day add Oil Rubbed Bronze to the selection, but white is pretty universal so that is why I went with it (plus at the time I wasn't sure what colors I was going to be re-doing everything in the house with).
Tips/Tricks with this product:
I will say that I didn't really understand how it worked at first and it was a little hard to open (which is another reason it's hard for kids…you don't just flip it). All you have to remember is that you slide it to the side, away from the door jam that it is currently in, and then pull it towards yourself (If it is installed on the right door-jam slide it to the left, if it's on the left door-jam slide it to the right). It's not rocket science, it just takes a few tries to get used to it.
As far as installation hang-ups go, I'd say that the only issue I had was because I didn't have a good drill so it kept stripping the screws. This can be avoided by drilling a good pilot hole before you try to drive the screws. Also, using a high quality drill would help ;). I don't recommend trying to just use a screw driver or you will be there all day because the screws are LONG.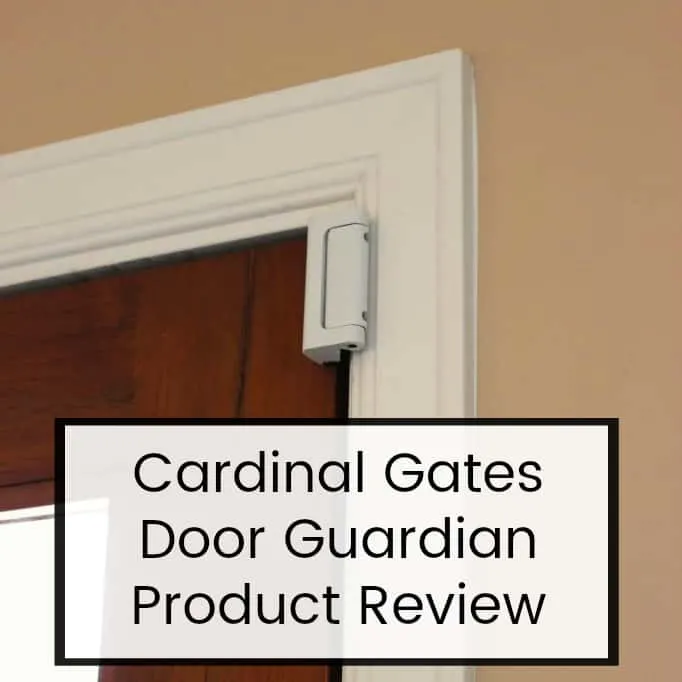 How many stars do I rate it and why?
I can honestly say that I give this product 5 stars. It is one of the very few products that I have ever been this happy with. Yeah it was a little hard to learn how to open, but I'm not going to ding the product because I was being special. It has provided me with so much peace of mind I would pay $100/each for them and that is saying a LOT considering how frugally minded I am.
So, if you are worried about your kids wandering off, someone trying to brute-force their way into your home, or if you'd just like a little peace of mind, while a spouse is working a night shift or out of town…you need these locks too!
Thanks so much for stopping by my blog! If you liked what you saw, please make sure to share it via social media!
Other ways to show your support are to follow and/or interact with me on Pinterest, Instagram, Facebook, YouTube, or by Subscribing To My Email List. If you purchase suggested products through Amazon, the cost to you remains the same, but I make a small commission on everything in your cart.
If something was particularly helpful and you would like to donate directly to the blog, you can do so via PayPal, here. I'm a single mom of four, so every little bit helps. Thanks so much! ~Sarah
P.S. You may also like my entire Product Reviews section as well as my Life Hacks section. Here are a few linked pics of my other stuff for you to check out too.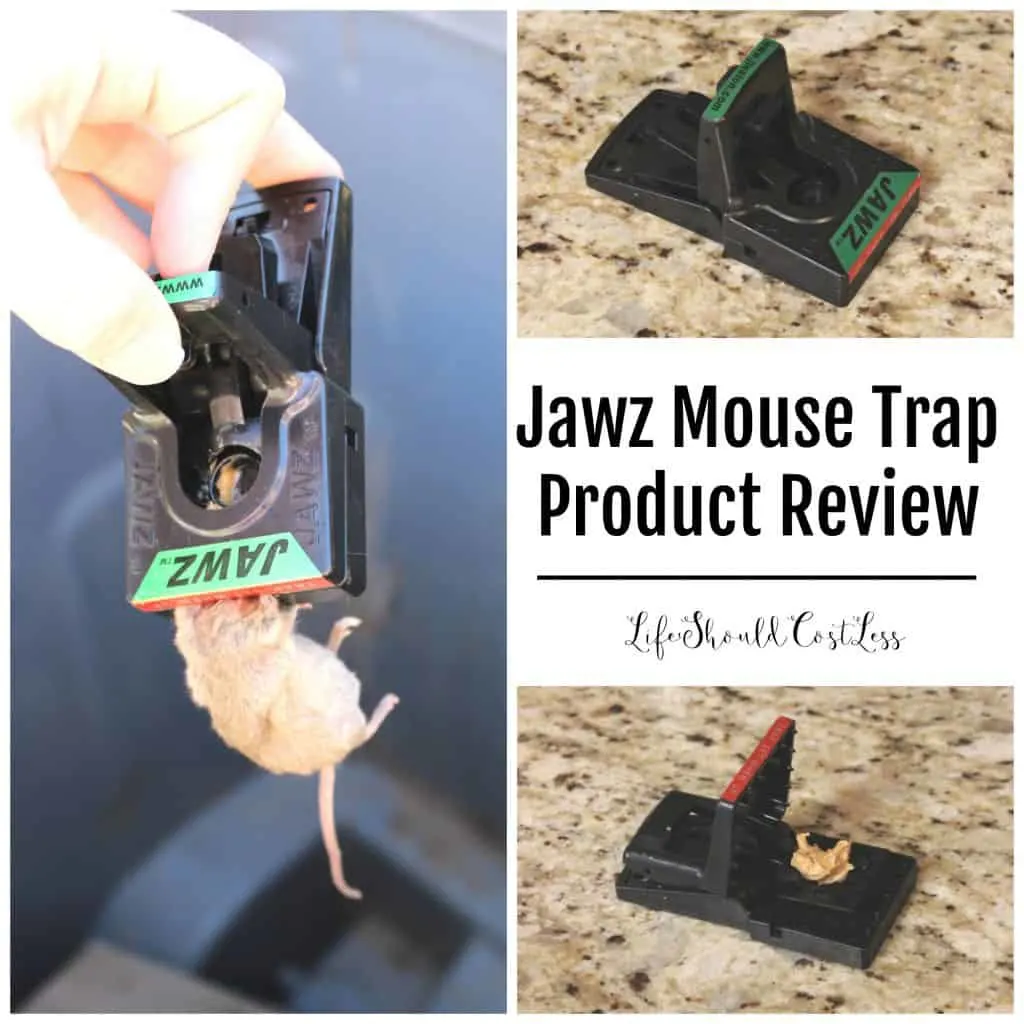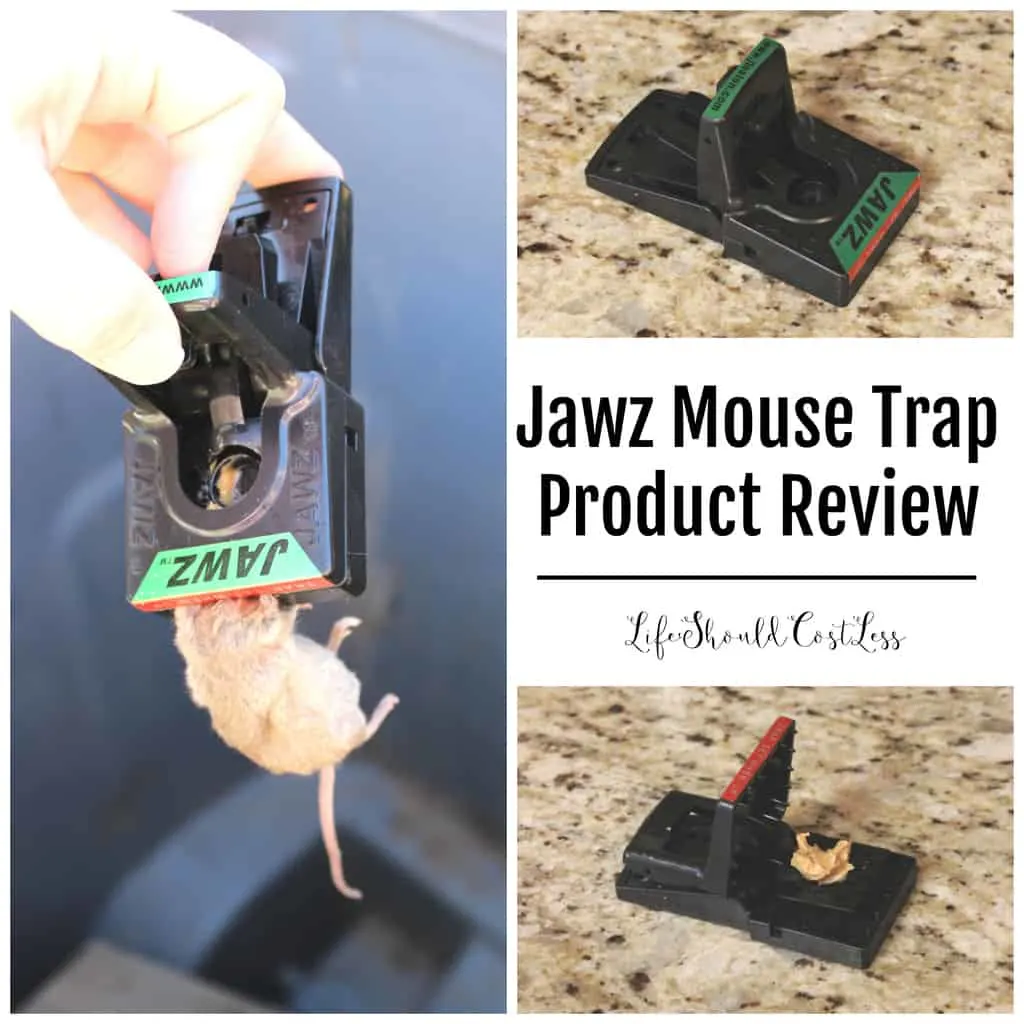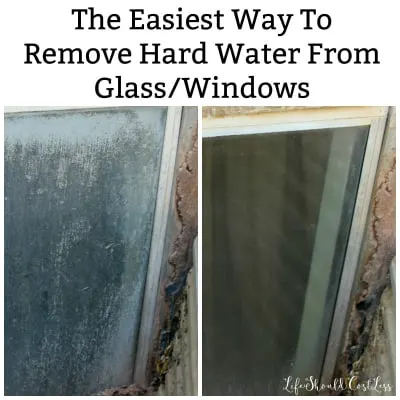 *Reposts: Please note that this idea/post was originally posted to this website on March 21 2014, but it was in great need of a refresh so it was reposted so that it is now more user friendly and links are up to date.