Hi there! Join Sarah on Facebook, Pinterest, and/or Subscribe to keep up with what's new at lifeshouldcostless.
My poor first grader came home from school the other day telling me that her classmates thought that her Valentine box was lame. I'm so glad she inherited her fathers ability to "brush it off", so she was happy again just moments later with a little reassurance that as long as she liked it, that should be all that matters. Though this mama bear felt pretty bad about it. I've been so wrapped up in getting our house sold and the whole moving process that I let her make the box by herself and told her to let me know if she wanted/needed any help, and she finished it without a peep. Since I was feeling bad about it I decided that I needed to step it up a notch for her Valentines this year and I thought why not share them with all of you as well too. As an added bonus, since we are moving soon all that I will have to do next year is buy the stuff and print it off and it will be a fresh idea at a new school.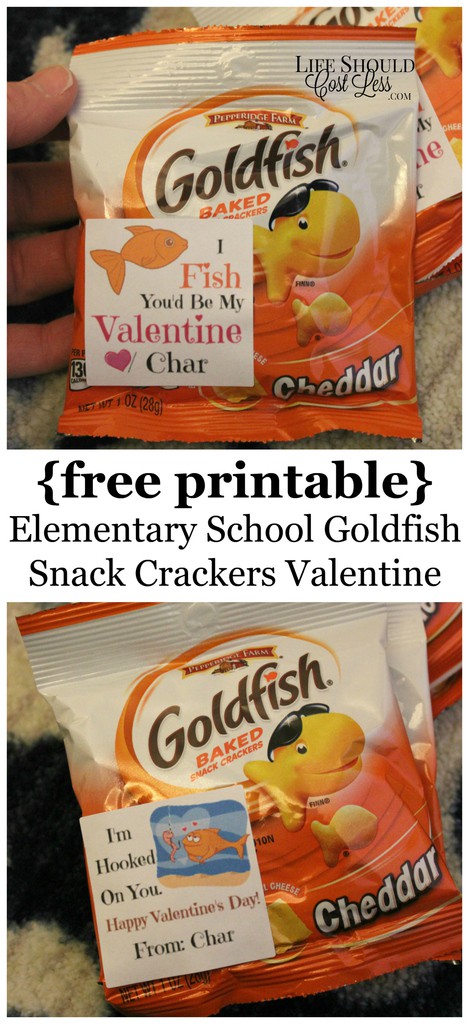 I had every intention of doing something with
those individually packaged Rice Krispies Treats,
but there was a serious lack of selection at the local "small town" Wal-Mart, so I browsed the aisle for a few minutes trying to decide what would work instead. I decided that
Goldfish Crackers
were going to be my next best bet and quickly started thinking of what phrase to use on the labels. I came up with
"I fish you'd be my Valentine"
and my daughter insisted on
"I'm hooked on you"
. I know, both are
totally cheesy
, no pun intended;) Can you tell I'm working late into the night to make sure this is up before morning… just a little loopy here.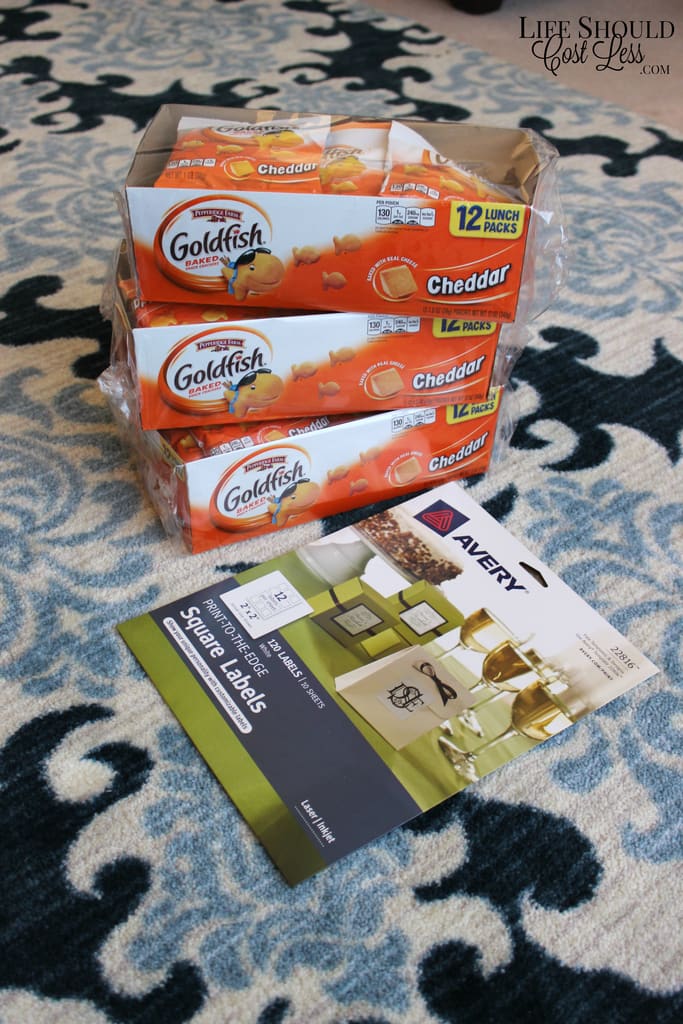 I made sure to buy more than enough labels and snacks and got working on designing. I LOVE Avery labels. They make it so easy to have great looking results just by using their site. I bought
this size of labels
and designed the free printables to fit the 2″x 2″ required size.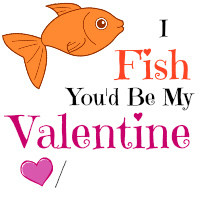 If you'd like to download this printable (above) you can either right click on it and save it, or you can go here and download it. It is for personal use only! I got the free picture of the fish here. They have really cute clipart, so check them out!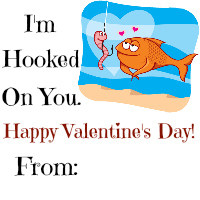 "I'm hooked on you" can either be right clicked and saved or you can go here and download it. Also for personal use only! I thought this one might be a better fit for a boy, if anyone needs one for an Elementary aged boy that is… The fish and hook picture was purchased from clipartof.com.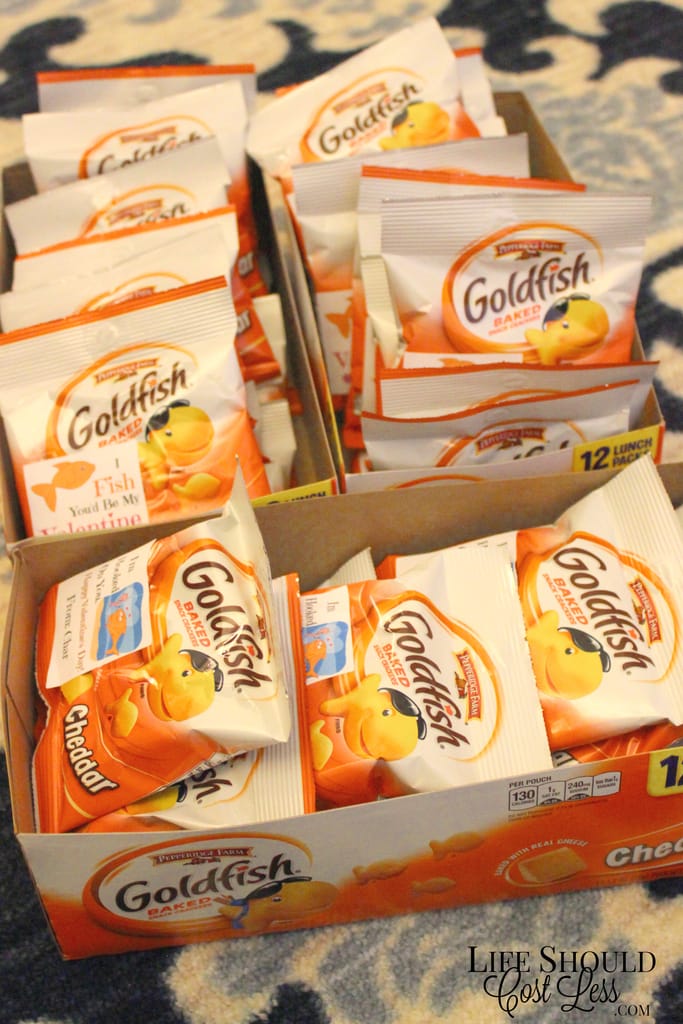 Next we (my daughter and I) printed out the labels, stuck them on, and they are ready to go for the Valentine exchange on Friday. They are also doubling as a goodbye gift for her class so I don't feel too bad about spending a little more than I wanted to for Valentines Day. As always, I hope you found this post helpful and if you liked it please send the link to your friends or share it on social media. Thanks! ~Sarah

Follow along:



You may also like (the pictures are links):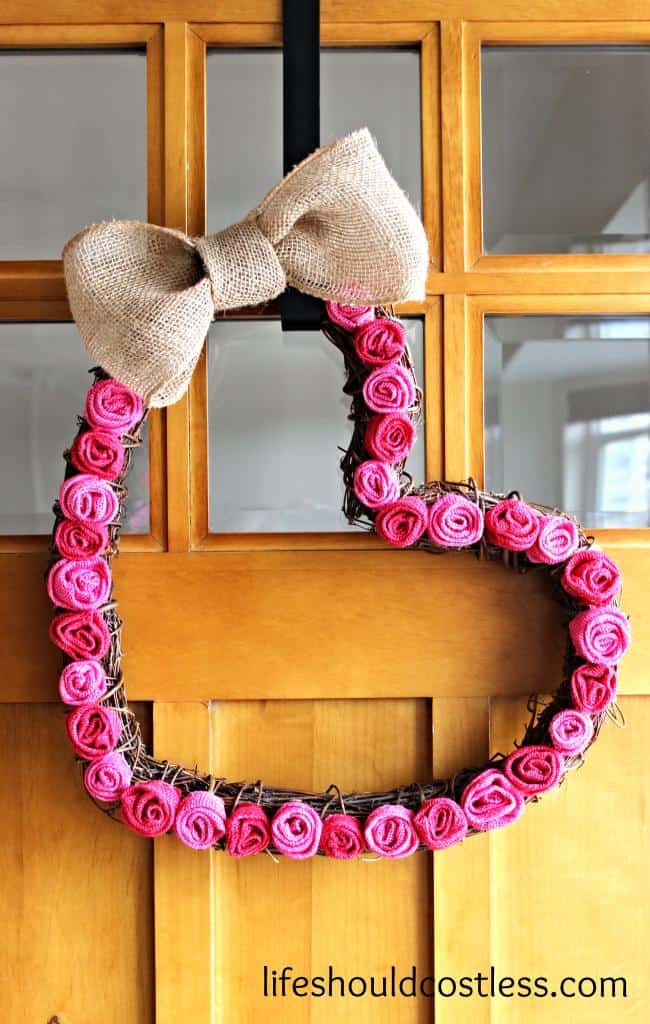 See post for tutorial!