Hi there! Join Sarah on Facebook, Pinterest, and/or Subscribe to keep up with what's new at lifeshouldcostless.
It's hard to believe that it's that time of the year ALREADY! This school year has just flown by…and in just a couple or so short months, I will officially have half of my kids in school (eek). Anyway, since we're finally settling into the house a bit better, I'm trying to get back on top of things (all the motherly duties and such and getting back to speed on blogging) and so I have a fun and simple free printable (for personal use of course) for you all today.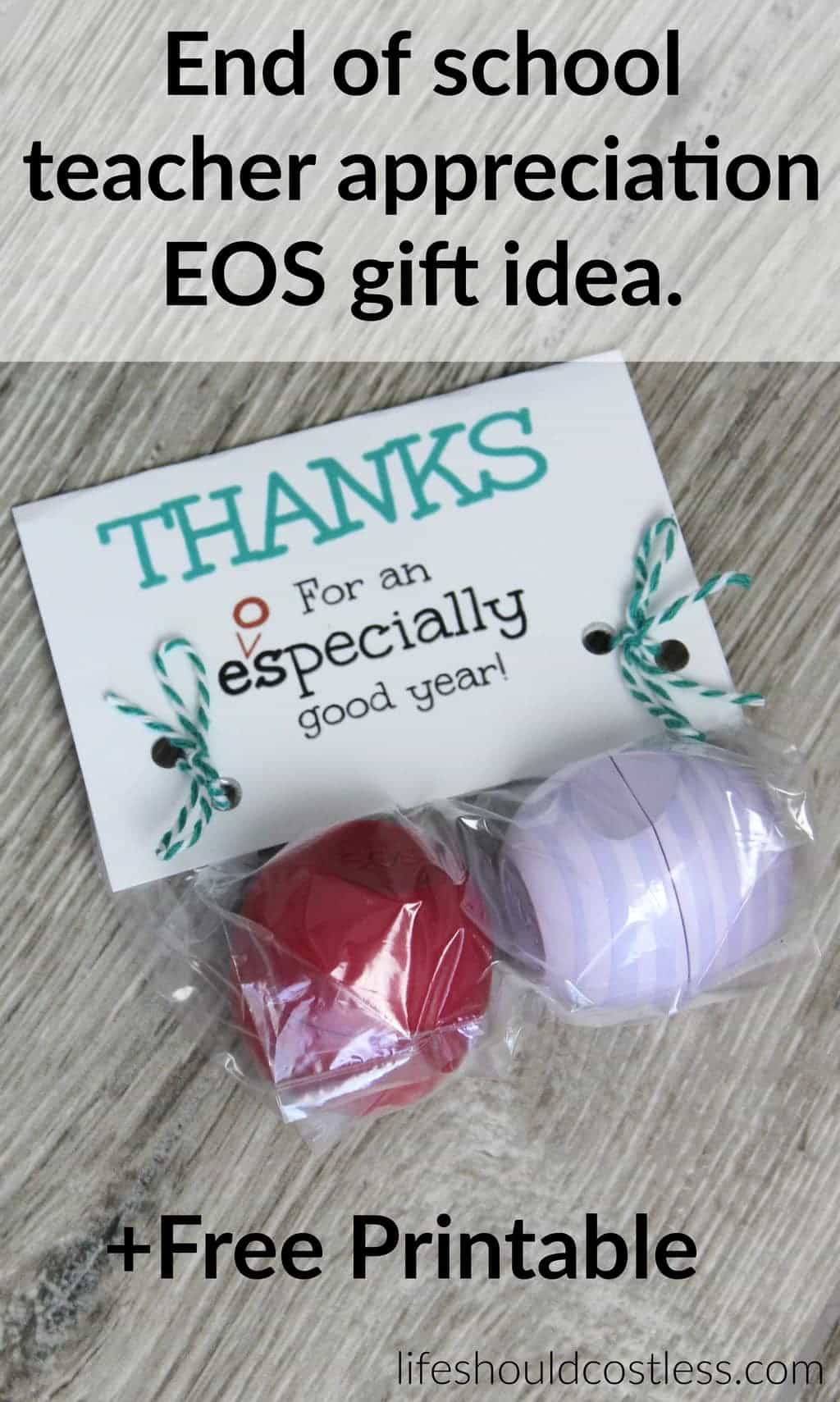 I have been loving all of the EOS lip balm gift ideas that I've seen on Pinterest, and wanted to do one of my own. This will probably be the first of many though because I have a few more ideas that I hope to get around to sometime…hopefully they'll be even cuter as I learn and hope to improve each day.
My inspiration for the saying came about when I was thinking about what makes me think of a teacher and all of the hard work that they do. I can't even imagine having to spends hour after hour, year after year, grading papers and I thought it would be fun to have a saying that interjected a little bit of humor while acknowledging all of the hard work that they do.
*Don't forget to check out my free printables section when you're done reading!*
When I was a kid, I remember my teachers correcting with a red pen and if I forgot a letter in a word they would make a little "V" symbol, pointing to where it was missing, and then write out whatever letter was absent. So if you're wondering why I wrote it out the way that I did, that is why! It is reminiscent of a teacher grading a paper and fixing the spelling… but of course, it's just adding the "O" so that it spells out EOS for the hand-out.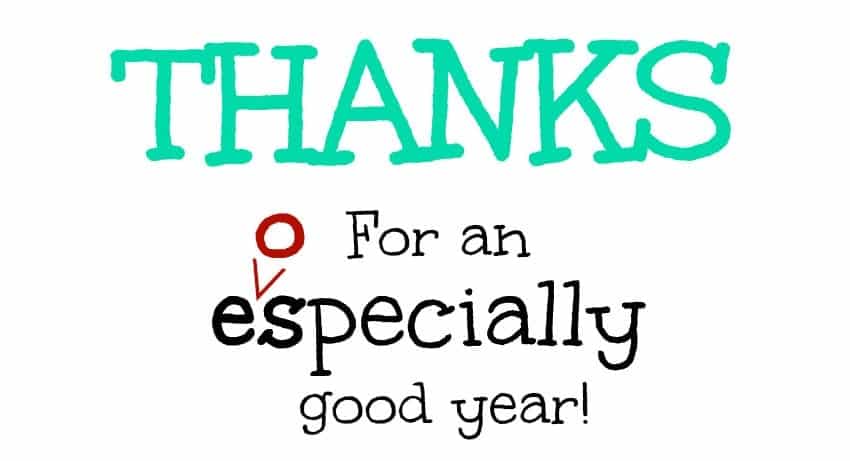 I think that this gift would work for not only a student giving it to a teacher, but if there is a principal or other staff member that needs a gift idea for a teacher that this could be it. It's gender-neutral, simple, but not too cheap. However you can save a little money on them by buying them in bulk here, or they sometimes have a multi-pack at Costco. Costco frequently also has the EOS hand lotions and they would work just as well and are sometimes a little cheaper than the balm.
I have given you all the option of printing or even just downloading it and you can resize it to whatever size you need. For now it's sized(the next two pictures) to fill a full sheet of paper. First there is the option of printing four on one sheet (there is blank space for the back of the label).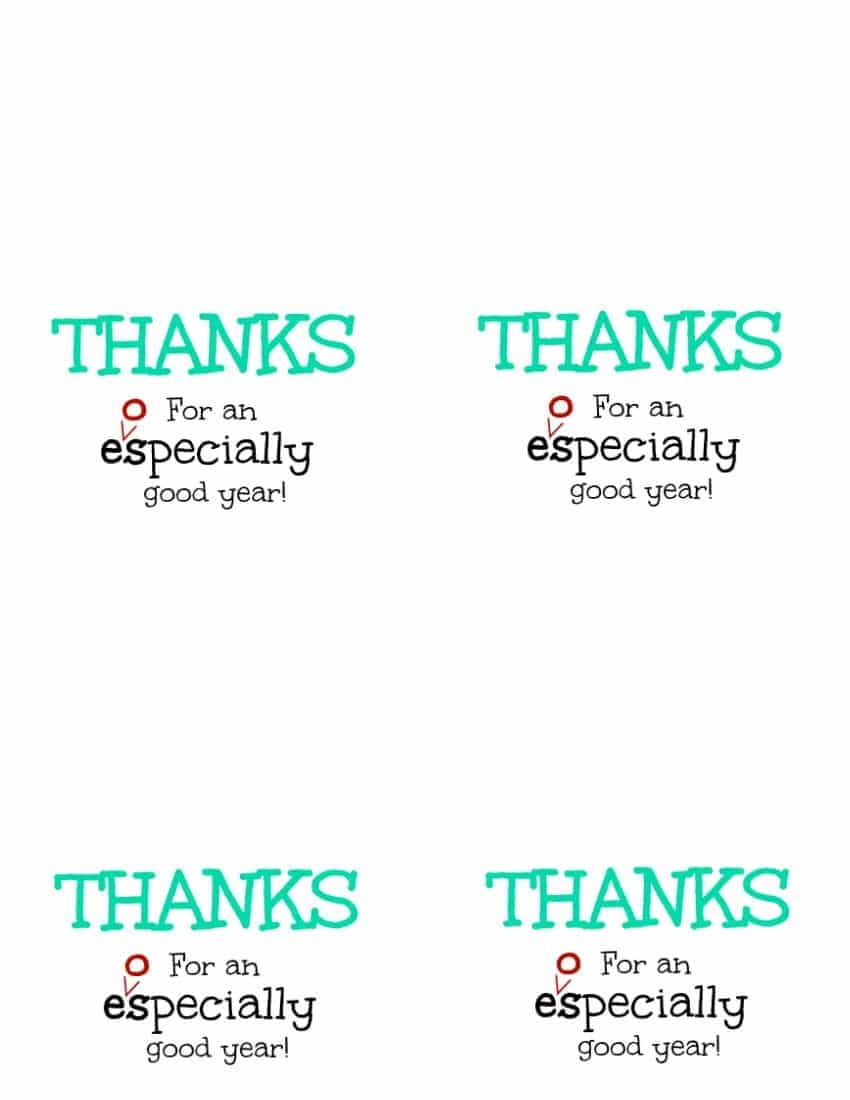 Next, there is a large one for a single sheet of paper. Make sure to keep on reading to see a supply list.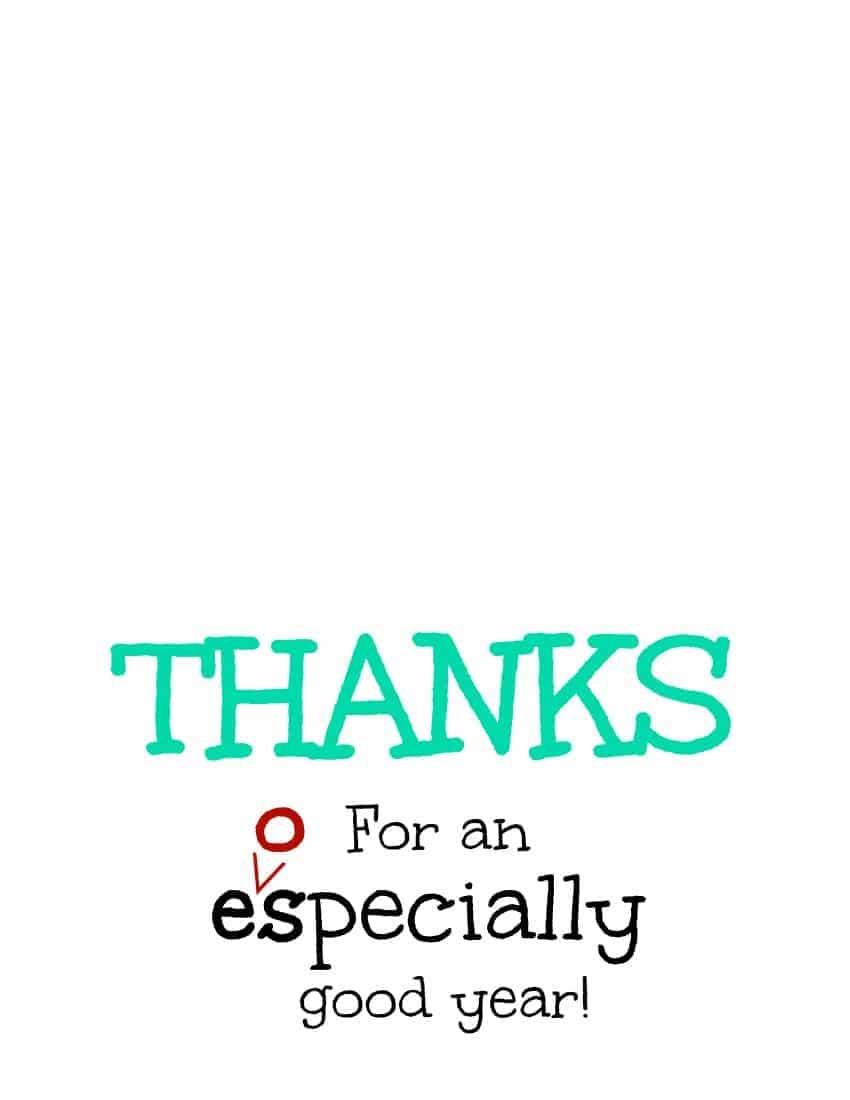 I laid out all of the stuff that I used. It came together really quickly, even with taking pictures of the process.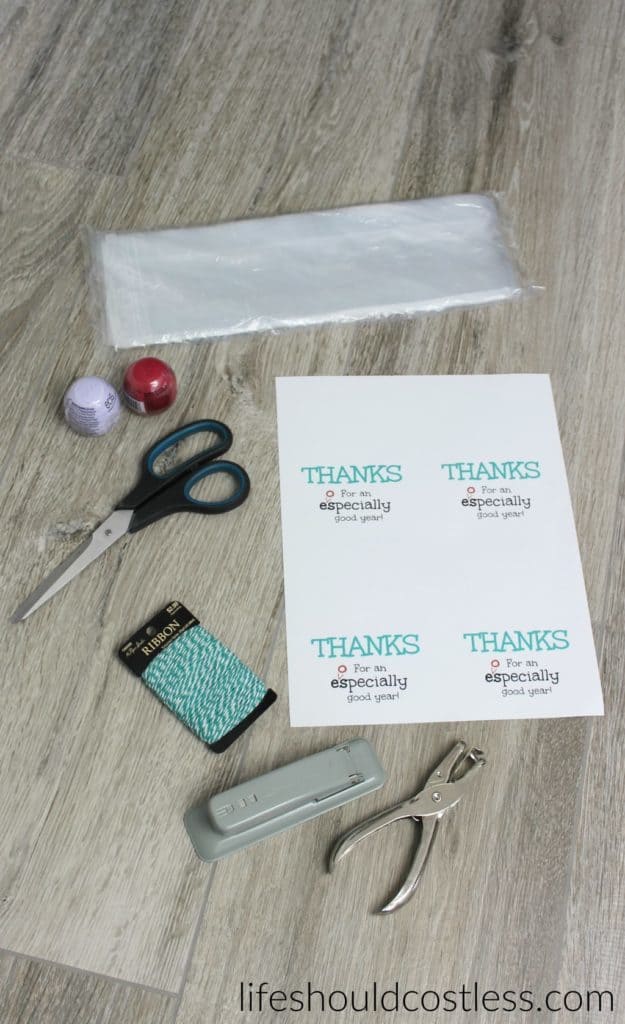 Scissors
Stapler
Whole Punch
Card Stock
Printer
I should think that it's pretty straight-forward to put it together. Just remember that the blank space above the printed part is meant to be folded so that there is a front and back section of card stock to go around the party bag filled with your choice of EOS products. *To hide the staples I stapled the back of the card stock to the party bag and then just used the twine and whole punched bows to hold it shut.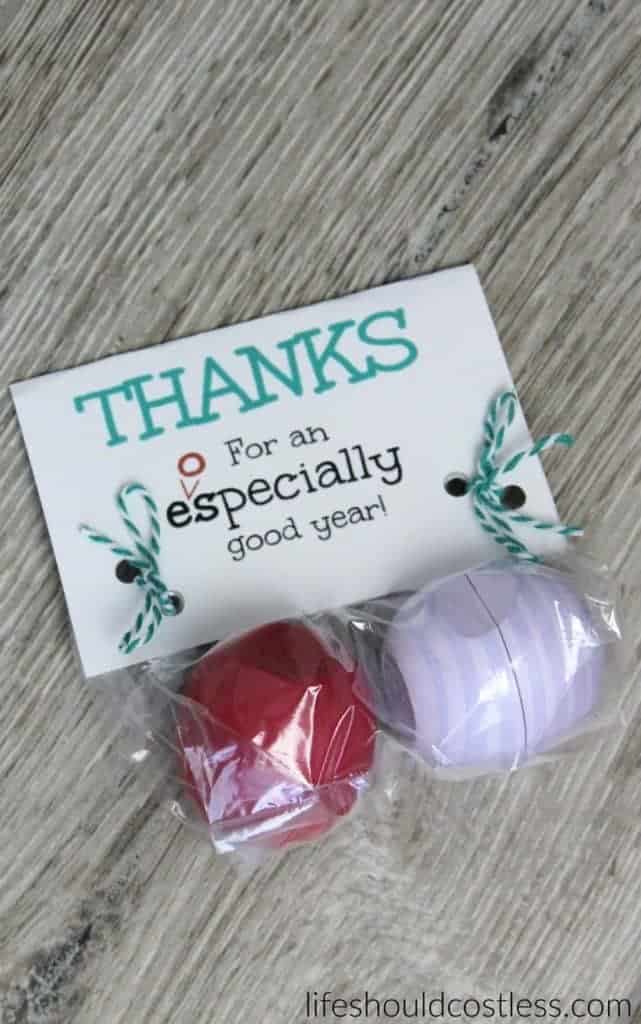 Like I said before, it's simple, gender neutral, and won't totally break the bank but you clearly spent more than a buck on it. If you know anyone that would appreciate a fun little gift idea, make sure to forward them this post. Thanks for stopping by.~Sarah
P.S. If you liked this free printable, make sure to check out my entire free printable section, here. (it's teeny so far since it's a new feature, but it'll keep growing).