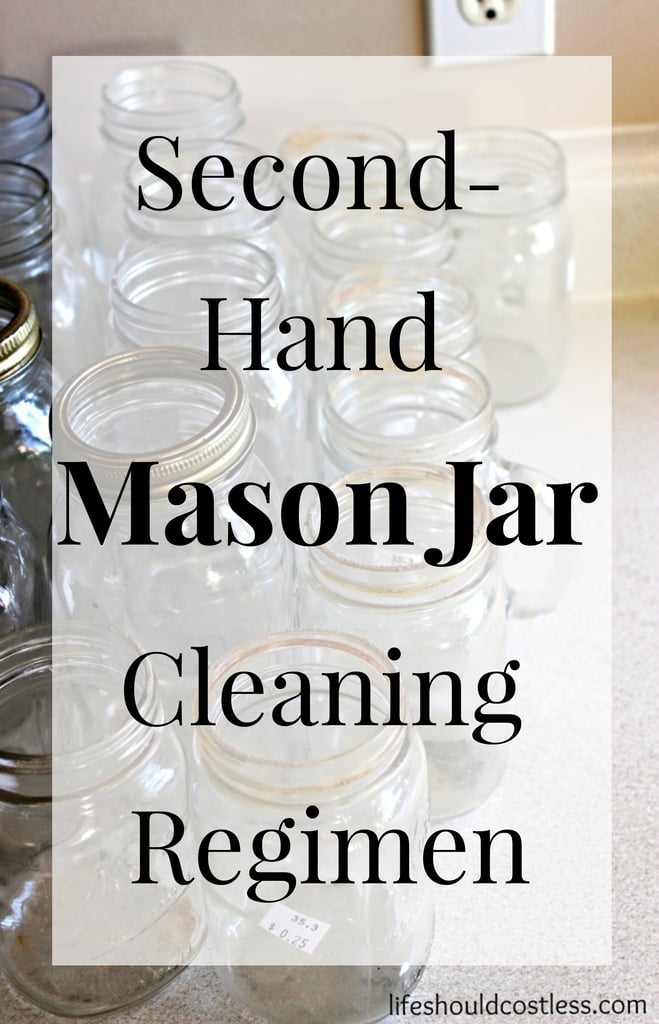 My name is Sarah Peterson, and I am an addict. A mason jar addict. No seriously, I love mason jars so much that it pains me to give anyone something that I canned. Because it literally feels like I'm giving away one of my babies when I do. I know, I'm a spas…
Every time I come home from the DI, my husband just shakes his head because he knows that I either have every single mason jar that there was in stock, or that I am bummed because I came up dry. I'm sure that this is shocking to most of you that know me at all and know that I strive to be a minimalist. However, when it comes to food storage and having enough jars to store that food, I can't get enough.
Buying Mason jars second-hand can be a great way to save money, as long as you are not spending too much. I usually find them at thrift shops, but I've heard that you can also find them at yard sales. I myself have never found any at a yard sale, but then again…I'm in Utah and most people around here keep them for their own food storage.  If you are lucky enough to find some that are second-hand, make sure that you don't spend more than 25¢ on a mason jar unless it is the kind with a handle, a half gallon size, or an antique blue. Otherwise you may as well just buy them new and not have to deal with the extra cleaning that comes along with buying second-hand.  Speaking of cleaning, I wanted to share with you all what I do to clean them as easy as possible.

First, you start out with your nasty jars. This batch was particularly gross and covered in rust. This is about as dirty as I dare go, otherwise it really makes you wonder what they had in that jar and I just don't want to risk it.
This is just what I do to clean them before I do any dry canning. or to put them in the cupboard.  Otherwise I still sterilize them in the oven before any processing. That's it! It's pretty easy and well worth the savings of buying them second-hand. -Sarah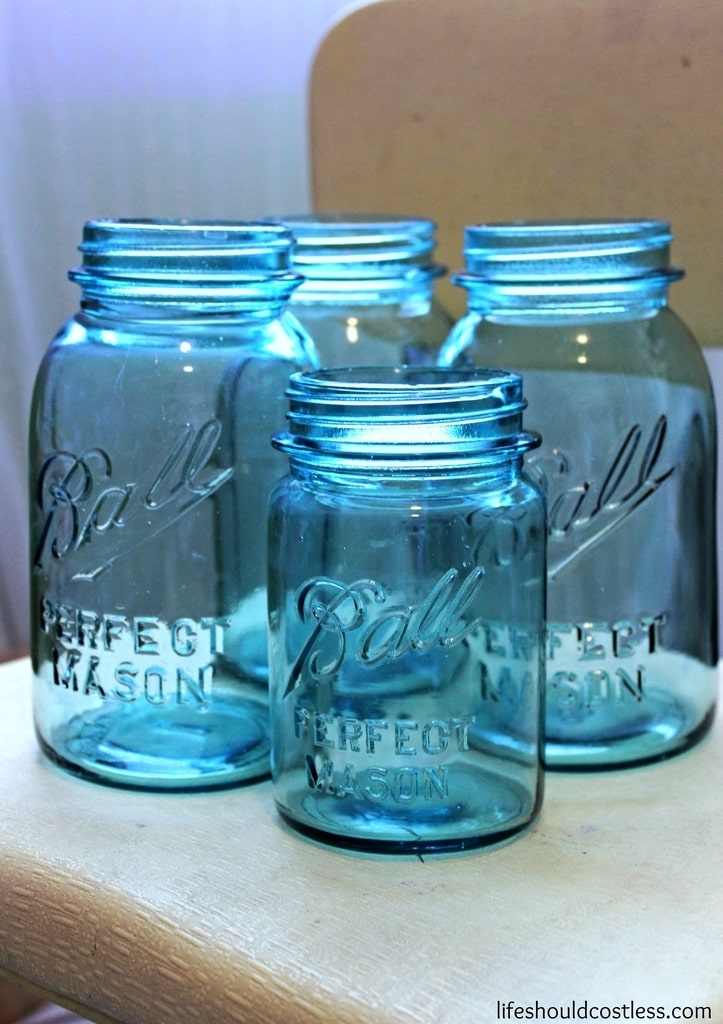 I also wanted to show you how pretty these antique blues are. I already had the pint, but I found the quart ones at the DI for fifty cents last week, and that was a killer deal. I only use the antique blues for decorating, but they are normally pretty expensive.  I've seen them on the classifieds for as much as $8/each.
You may also like: