Those of us that have more that one child, of the same gender,
face a very time consuming challenge when it comes to the laundry. Especially if the kids are close in age/size.
The challenge is
sorting laundry & remembering what size is whose, or who has outgrown what already.
It can be more than just a little bit of a headache.
M
ost of the time that means that we have to be in charge of the laundry 100% of the time instead of being able to delegate any of the job(which for me means that I get completely overwhelmed by it and am generally always behind because it is the job that never ends).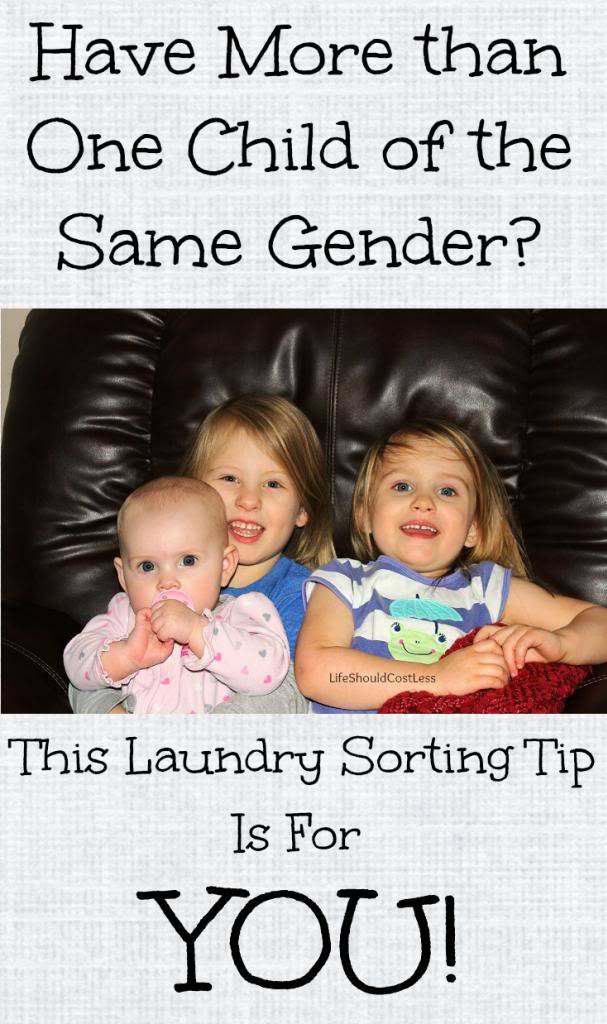 I was laughing when I made this pinnable image…the font is called "unkempt" and that fits this post to a T! Especially with my little rag-a-muffins in this photo! LOVE THEM!
A week or so ago, I was chatting with my cousin (
a mother of 7
) about keeping track of my kids clothes and I told her that I wasn't sure of the best way to do it because I have two kids with the same first initial. I remember saying,
"It
wouldn't be hard to write a C on the tag and then change it to a G when it gets passed down to the second child, but I wouldn't be able to change it back to a C when it got passed down the the youngest". That's when she (thanks Jenny) told me about the best way she knew how to keep track.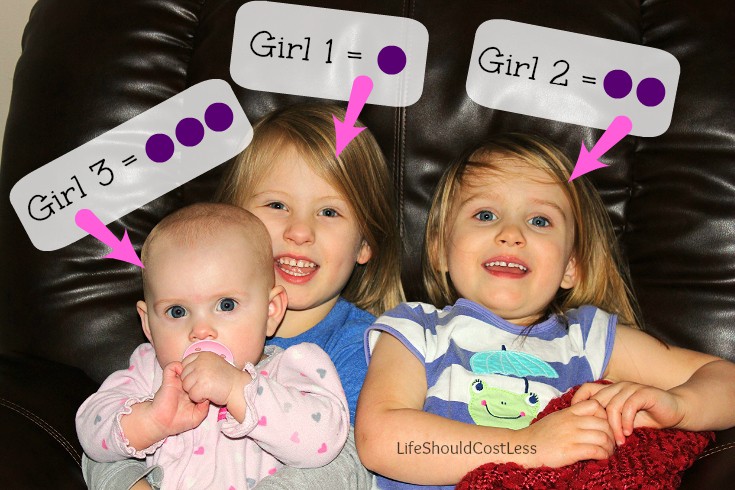 It's called the dot method.
Basically, child 1 gets one dot (on the tag of their clothes) and when it gets passed down to the next kid, you add another dot so child two has two dots, and then when it gets passed down to the third child, you add the third dot. Sorry if that was a major run-on sentence 😉 This method means that I'm never going to have to work around having to write initials on tags and then it being the wrong initial for the next kid later on. This also means that when my husband or the kids are willing to help out with the laundry, it'll be a snap for them to sort it and it will get put in the right place. Which will save me so much time from having to dig through drawers because someone put something in the wrong kids dresser.
Today's task…Sharpie time!!!! It'll take me a little while to get it all done, but it'll be so worth it! Not all of us have the room for a laundry room like the Duggars, where everything is just sorted and ultra-organized, so thankfully we have this awesome technique to turn to! Thanks again for this great advice Jenny! This is the most excited I've been about doing laundry in a long time. I hope that it'll get some of you excited about it too.
If you liked this advice, then you may also like my method of sorting kids clothes as they outgrow them.