I have a list of the best family budgeting apps that are perfect for busy parents trying to make ends meet each month. Make budgeting as simple as possible by knowing what reputable app options are even out there for you to choose from.
Budgeting can be time-consuming and tedious if you let it be, but there are luckily many ways to make budgeting for your family a little simpler.
One of my favorite ways to simplify budgeting is by using apps on my phone.
There are a variety of budgeting apps out there that are aimed at making the entire budgeting process a little bit easier.
These seven family budgeting apps are perfect for busy parents trying to make ends meet each month.
What are the best free family budget apps?
With so many financial apps on the market today, it can be difficult to find the best app for your family. The apps on this list are designed to make your life a little easier, so as you look for the best app for your family, it's important to consider how you and your family members will use this tool the best.
As you browse through these personal budgeting apps, think about the features that are important for your budgeting efforts and how these apps can help you reach your financial goals.
Don't forget that budgeting is never set in stone! If you try an app and find it's not right for your family, move down the list to give another system a try until you find the perfect tool for you.
Mint
One of the best all-around family budgeting apps is Mint. Simply connect your bank accounts and credit cards to the app and let it do all the hard work for you.
Thanks to the app's connection to a huge list of banks, lenders, and credit card issuers, there is no need to manually enter any of your income or expenses. The app allows you to create budgeting categories and automatically categorizes your spending in your linked accounts.
This will give you a real-time picture of where you're at in each of your budget categories, helping you stick to your budget throughout the month.
In addition to keeping you on track throughout the week, Mint also alerts you when you go over budget in a category. These instant alerts can help you adjust your budget throughout the month to ensure you don't overspend and break your overall budget.
EveryDollar
Setting up a budgeting spreadsheet is a great way to keep track of your family's finances. While you could create a spreadsheet from scratch, why not make your life a little bit simpler and let an app do it for you?
EveryDollar is a great place to create a budget and keep track of your family's income and expenses all in one place. After installing the app, you'll enter your income and plan your monthly budget. Then, connect your bank account and track your spending in real-time for an annual fee or manually enter your spending at the end of each day.
Based on a zero-dollar budget popularized by Dave Ramsey, this easy-to-use app helps your family give every dollar you earn a purpose. This handy app syncs across devices, making it simple to work on your laptop, desktop, phone, or tablet. And you can share your budget with other family members, making it a great option for couples and families who budget together.
YNAB (You Need a Budget)
If budgeting is new to you or you think you could learn more about managing your money, you should check out You Need a Budget. This awesome app also includes financial management lessons, so as you're budgeting your money, you're also learning how to become more financially savvy.
The app comes with more than 100 free online workshops, offered live once a week, to help you learn about personal budgeting and money management.
Plus, on top of keeping track of your family's budget, this budgeting app also helps you set financial goals and view your progress through a variety of personal financial reports. The app can be used across devices, including mobile apps and a desktop version, and is simple to share with others, making it one of the best family budgeting apps.
Mvelopes
Using a cash budget system is a proven way to stay on track financially. In the cash budget system, you use a series of envelopes for each spending category.
Each week, you place a certain amount of cash inside each envelope. And when you're out of cash in that category, you can't spend any more.
If you're a fan of the cash budgeting concept but would rather stick to using your credit and debit cards, I suggest giving Mvelopes a try.
This family budgeting app allows you to create digital envelopes for each of your budgeting categories. Then tracks your spending in real-time, so you always know exactly how much money you have left in each "envelope."
Mvelopes is one of those family budgeting apps that helps you give every dollar you earn a purpose, ensuring you keep your budget on track and set aside money to save for the future.
GoodBudget
While Mvelopes is a great way to digitize the cash envelop system, it does have a monthly fee. If you're looking for a way to use the cash envelop system online for free, give GoodBudget a try.
This handy family budgeting app allows you to create up to 10 budgeting categories, or envelopes, for free. You can add money to your envelopes from your income each time you're paid, then spend from the envelopes using your debit card.
One of the things that's great about GoodBudget is how easy it is to share your budget with other members of your family.
In addition to sharing and syncing your budget within the app, you can also share information across devices, making it very easy to budget as a family.
Wally
Looking for a free family budgeting app that has tons of great features? Wally may be the perfect solution for your family.
This simple app lets you easily compare your income to your expenses, helping you stay on track throughout the month. In addition to tracking your spending through a connected checking account, you can see your family's entire financial picture all in one place – from your savings to your debt.
Wally lets you easily create budget categories and sort through your spending on a line-by-line basis. It also helps you get a big picture of your spending, savings, and debt reduction through the app, which helps you more easily achieve your long-term financial goals.
Acorns
Do you feel like you have the budgeting thing down and need a little help with your family's savings? Acorns is a perfect savings app for families!
This simple app helps your family increase your savings through micro-investing, which is basically investing small amounts of money over a long period of time. But the best part about this app is that it requires very little effort on your part.
After installing Acorns and connecting your bank or credit card account, the app will automatically round up the remaining change in every purchase you make and automatically invest that spare change into a diverse portfolio.
On top of investing spare change, you can also set up recurring investments as electronic transfers or invest extra money whenever you have it in your budget.
You can even set up an IRA through the app, helping your family prepare for retirement all with just a little bit of extra change.
Which budget app is right for your family?
Unfortunately, the only way to know for sure is through trial and error because every family has a different financial situation and different savings goals.
Like I mentioned previously, read through, see which app sounds like it would be a good fit, and give it a try… if it works for your family, that's great, problem solved!
However, if you decide that it's not a good fit, you know where to find several other options…but either way, just reading this post and attempting to get your families budget on track is a step in the right direction towards financial freedom and reaching all of your goals.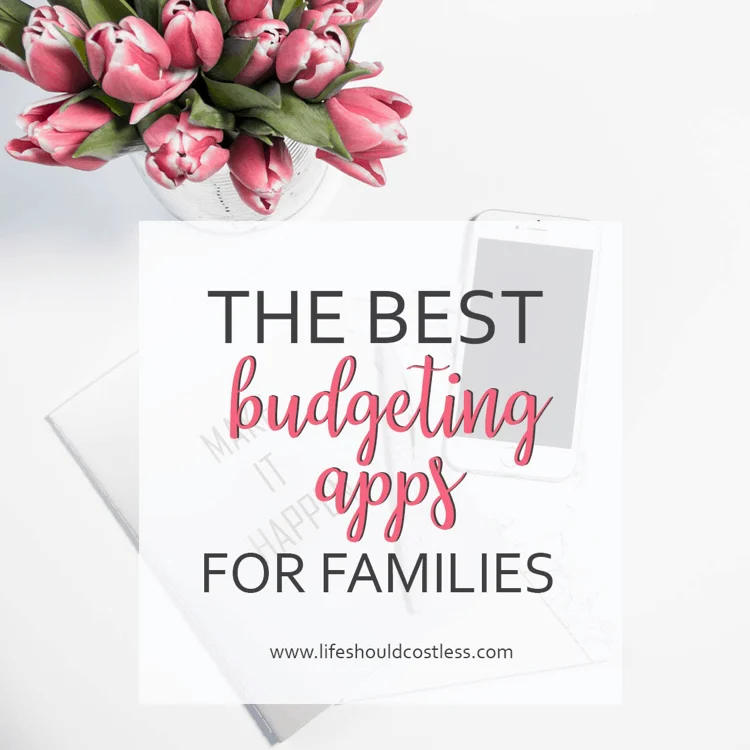 That's all I have to share today about budgeting, if you found this post helpful, please make sure to share it via social media…oh, and check out my entire budgeting section. Thanks so much for the support and stopping by my blog! ~Sarah
How to follow & support this site
---
If you'd like more great financial posts, check out these ones: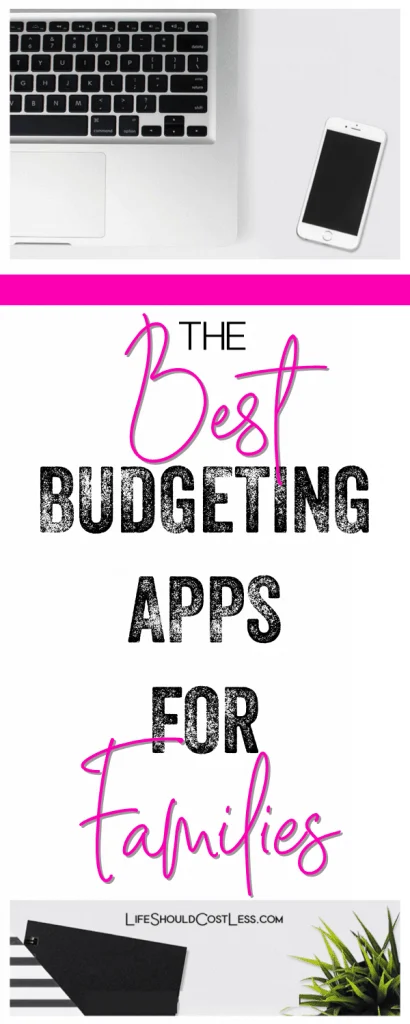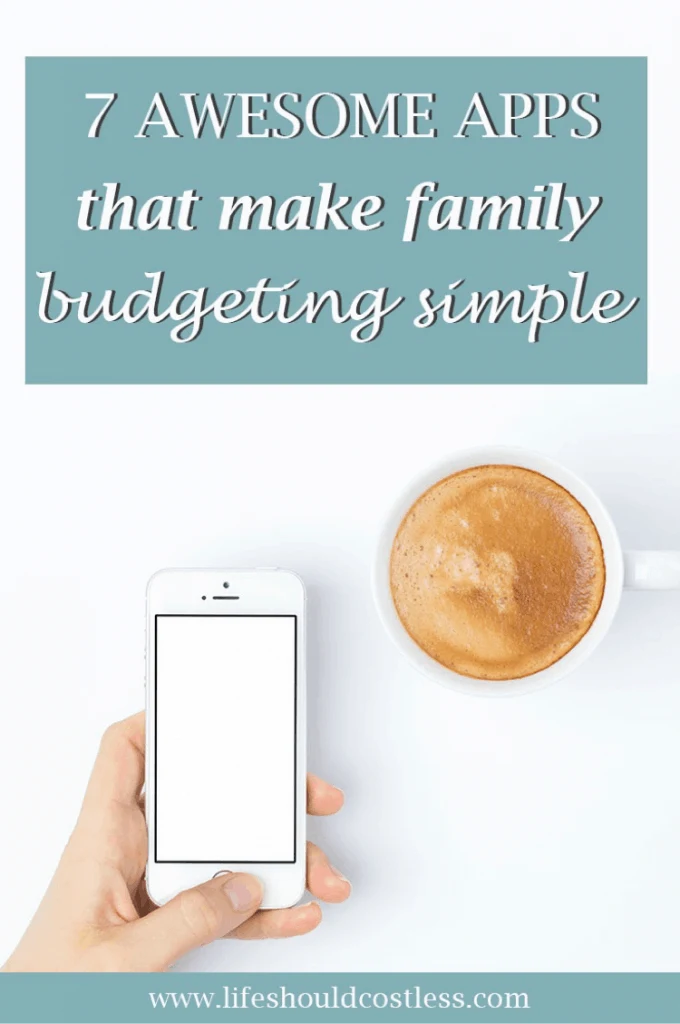 *Please note that this post was originally shared on this website on June 14, 2020 and has since been updated to improve user experience.