My oldest child, who is almost seven, decided that she wanted to get her ears pierced so my husband and I needed to make a decision on where to do it and such. In the past I have heard from many people that you should never take your child to a mall for a piercing because most places like that aren't very good about cleaning the guns…yuck!
That left us with the option of possibly going to a piercing studio, because they are better about cleaning things, but it made me queasy to think about what other STD riddled body parts some people are getting pierced there…DOUBLE EEK! Disease was my # 1 worry. Plus, I didn't want to risk the poor kid seeing pictures of any private parts as "examples" for piercings.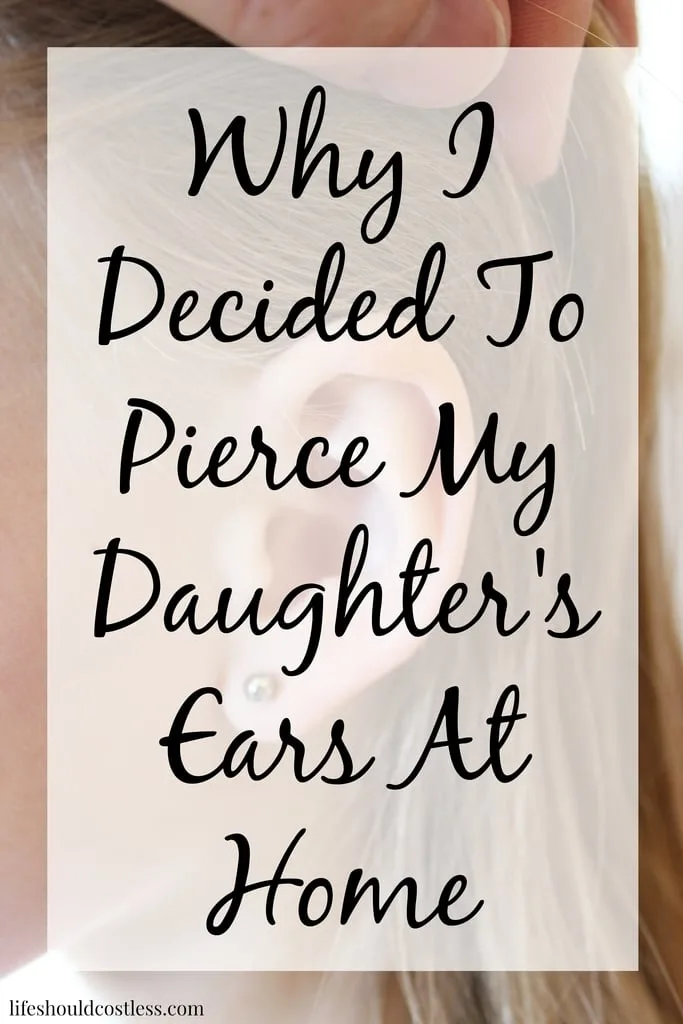 All of this worrying about where to go ultimately helped me make up my mind that I was just going to do it myself. That way I would definitely know for sure if things were sterile or not. I had done my own as a teenager after all, since basic lobe piercing is not hard to do. Though for my kids I didn't want to just shove a needle through the ear lobe. I'm not a total barbarian (no potato's were harmed in the making of this post), so I priced out guns and studs and most options were a bit more than I was willing to pay. Especially since it's no guarantee that my other girls will want to pierce their ears in the future…you know, since it's their choice whether or not if they want it done, as it is their body;). After shopping around I ended up going to Sally Beauty Supply and bought some one time use little spring loaded ear piercer things and some ear care solution.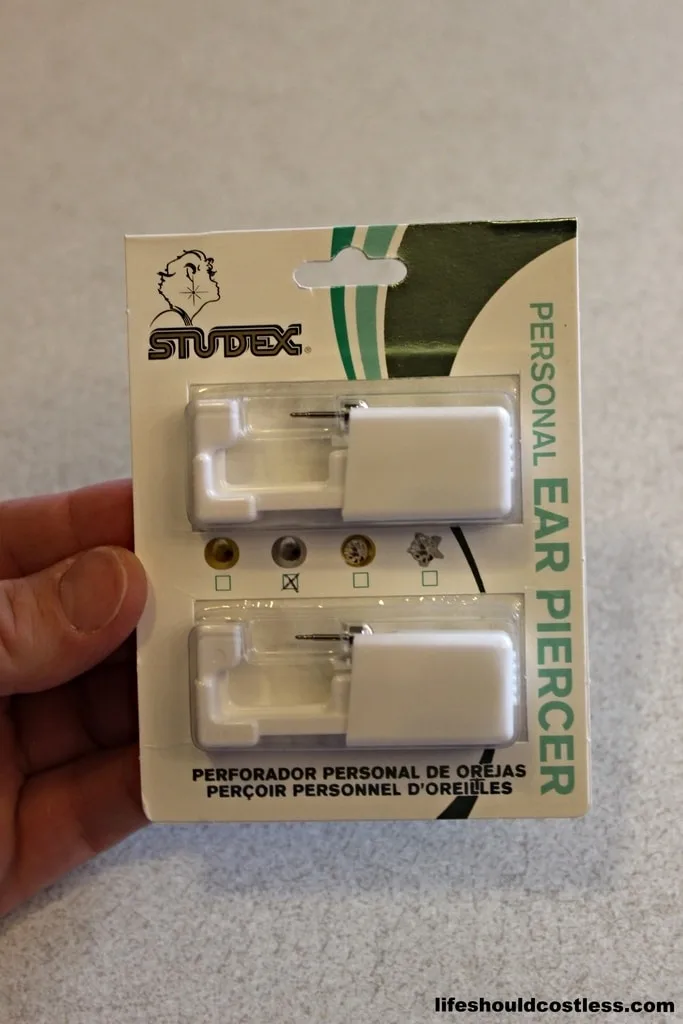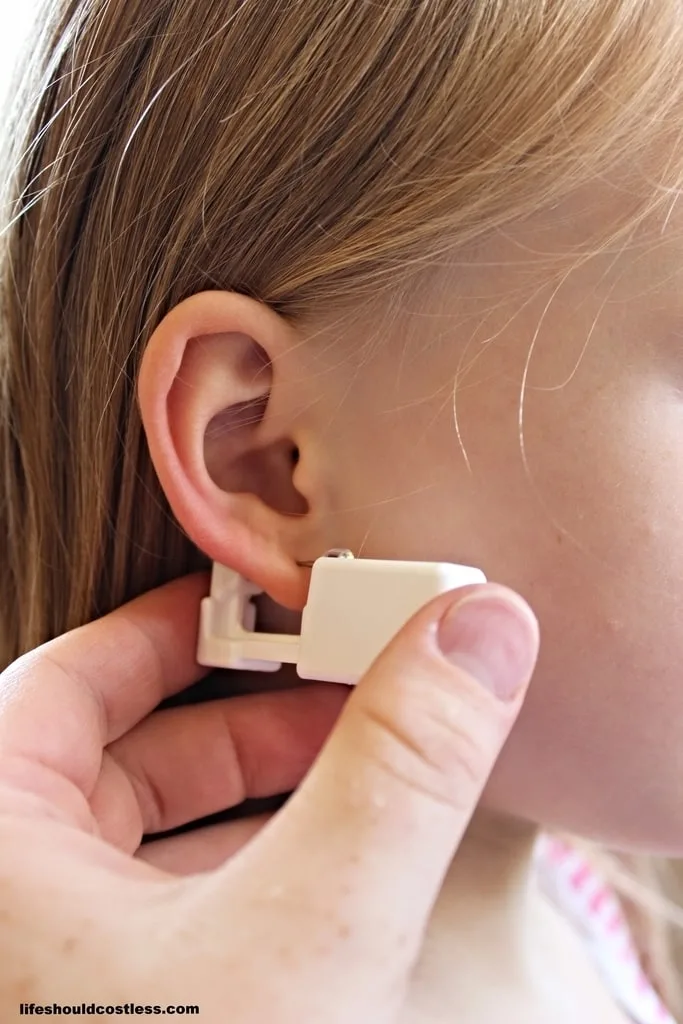 It was really simple, only took a moment, and each piercer was individually packaged. For less than $20 it was well worth the peace of mind it would bring me and my little girl. I am a little bummed that I didn't see until after I had already done it that Sally's has some cuter studs. Apparently, I just didn't look at all the options in the case…OOPS! At least I know now for if/when the next kid wants to get theirs done. It's been a couple of weeks and we are 100% infection-free! All in all, I'm really glad that I was able to do it at home so I didn't have to worry about where to go and then beat myself up about it if my kid contracted Hep C or something. I can't be the only parent out there that was this worried about it, which is why I shared what I decided to do. ~Sarah

Follow along:


You may also like: