The piano refinishing is coming right along, so I thought I that I would share with you guys the process that I took to get it ready for the Chalky Paint make-over.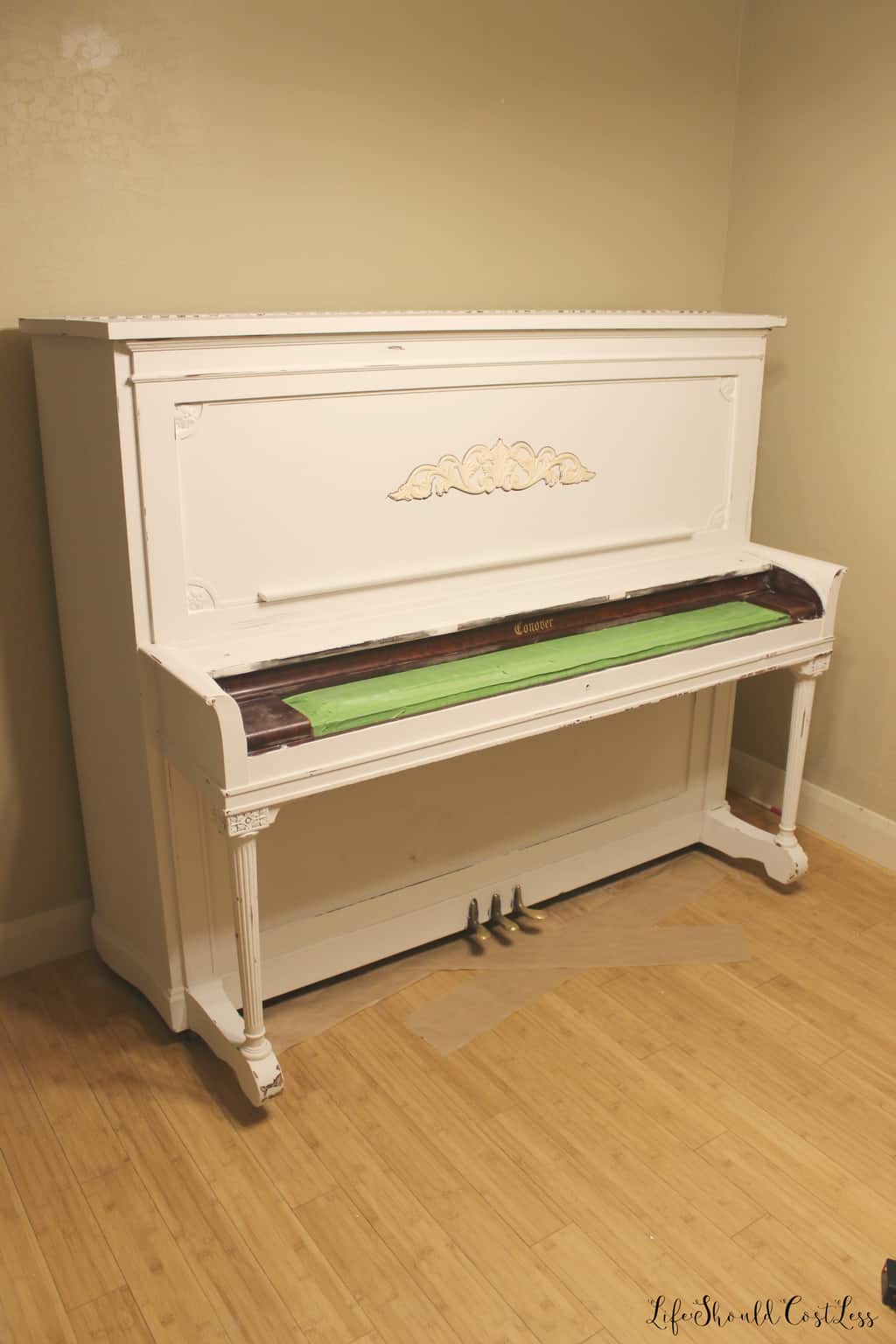 If you missed my post of all of the before pictures and discussing what I wanted to do with it, then you may want to head over there to get updated so that you can get the full effect.
Let's start by showing you the steps that I took to get this bad boy ready for my Chalky Paint make-over:
The first thing I did was to remove the key cover, and tape over the keys.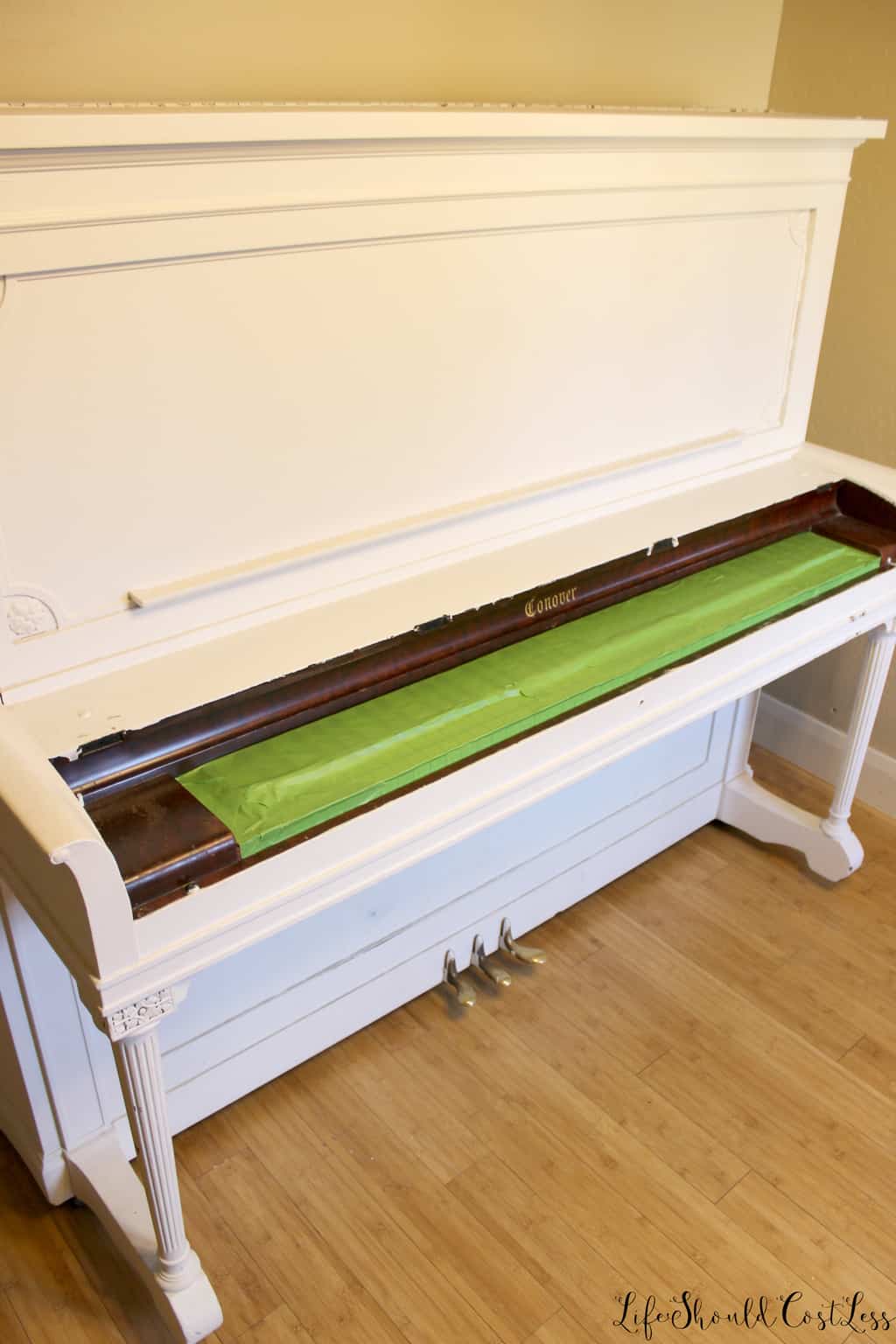 Then I sanded out the areas where the key cover had been attached…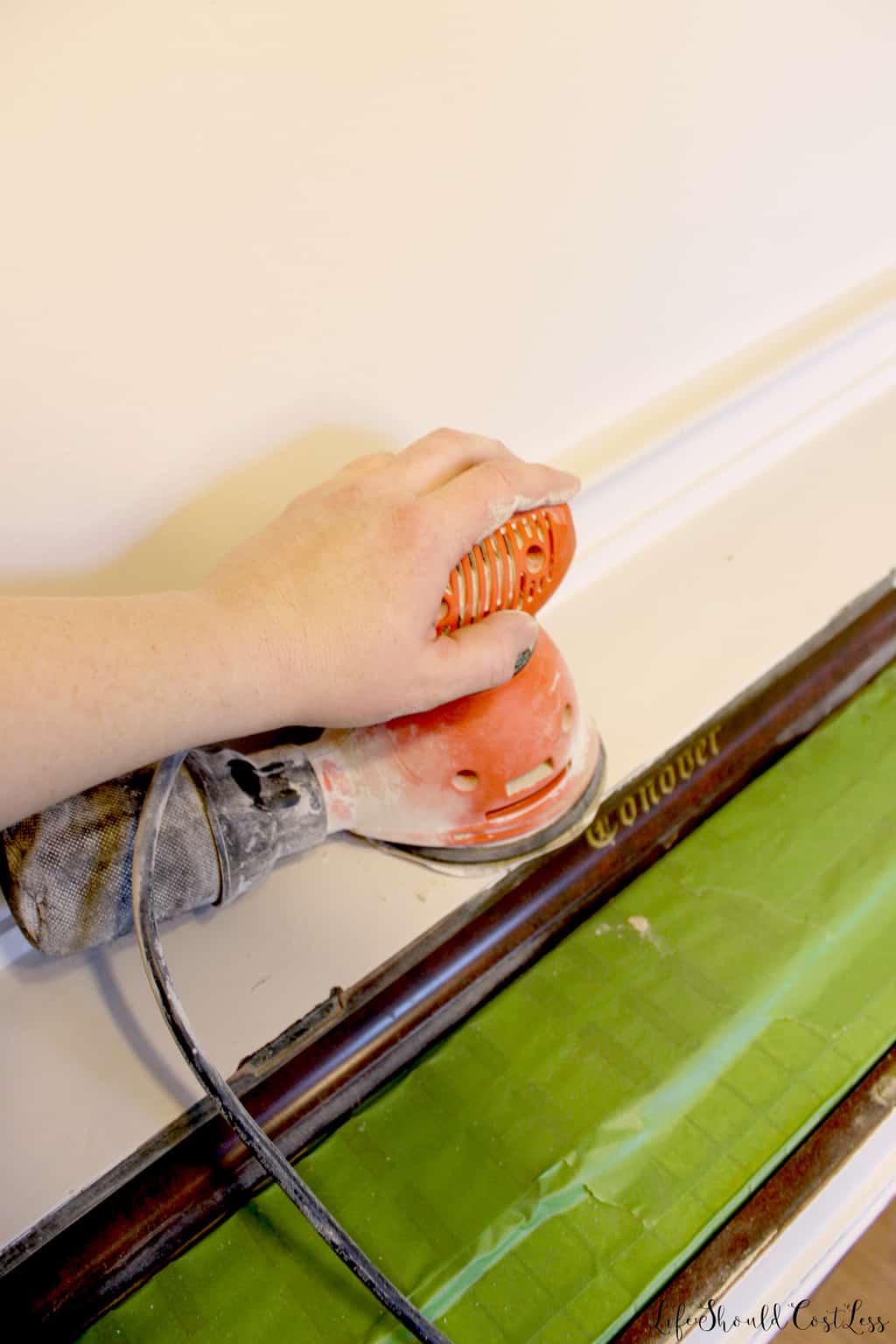 Then when I went to use my wood filler I discovered that it had all dryed up (it was a couple of years old so it's to be expected)…so I had to improvise and just use some spackling. I only was ok with doing this because I was going to be painting over it, so it wouldn't matter too much so long as I made it smooth.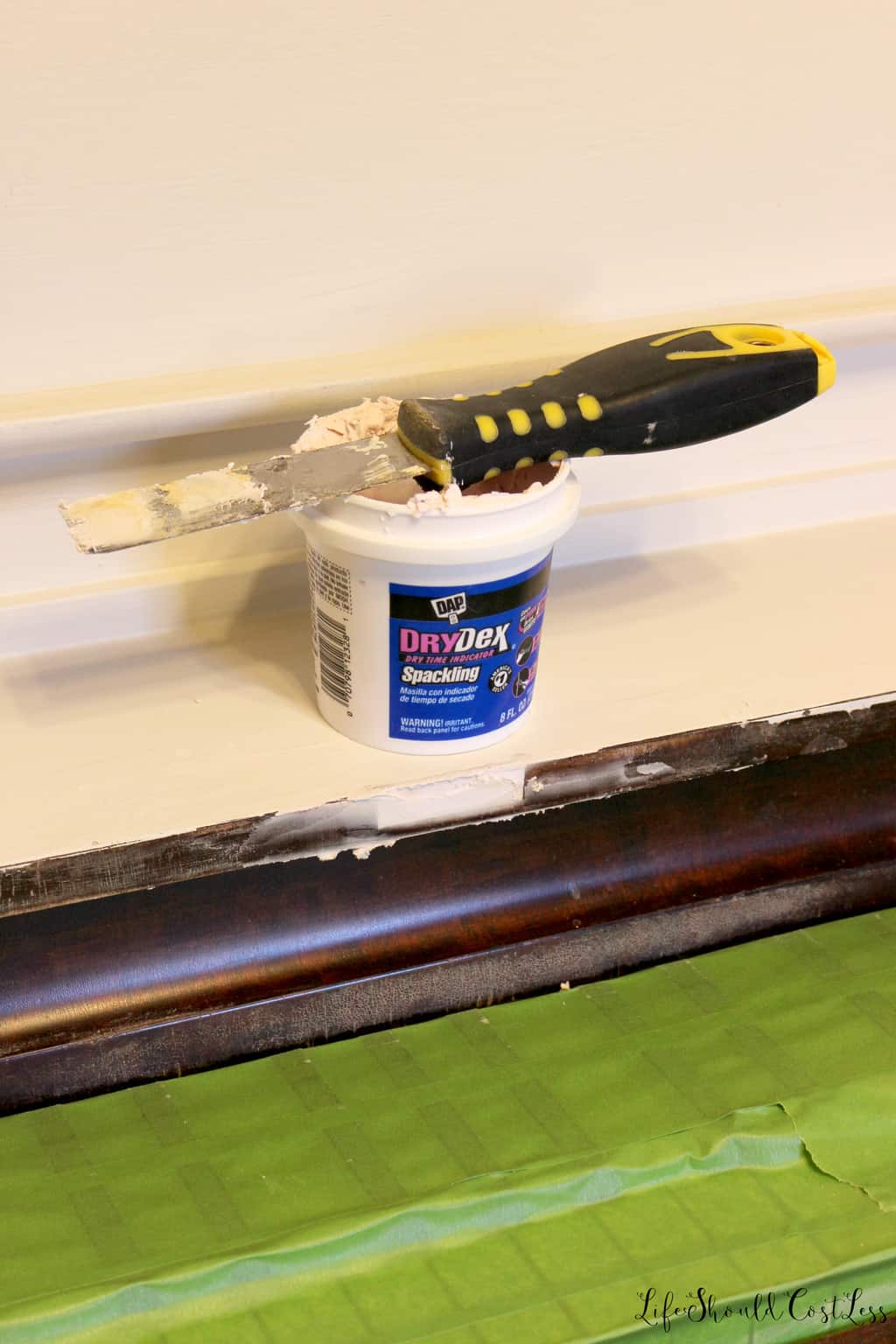 While the spackling was drying I went ahead with more prep. I sanded out and filled some more of the imperfections… However, please note that one thing that I LOVE about this piano is how old it is and I did not want to take away all of its age, so I did leave some imperfections in because it only adds to the shabby shic look that I am ultimately going for.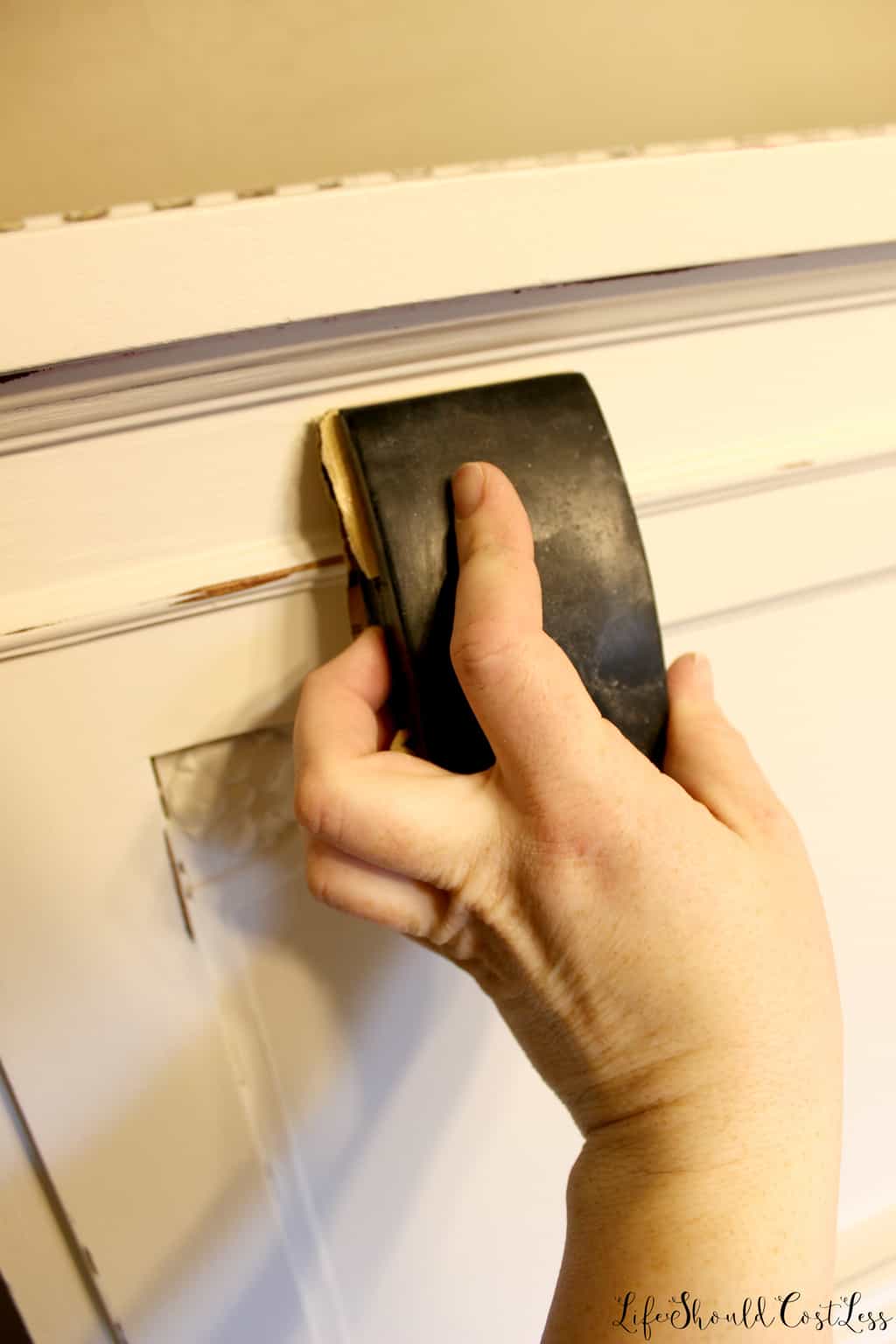 The next area of the piano was already painted shut, but it had some gaps in the paint that I wanted to clean up… so I just used some caulk… I'm not sure if this was ghetto or not…to do this to a piano, but I did it and I love how it's turning out, so you be the judge, lol.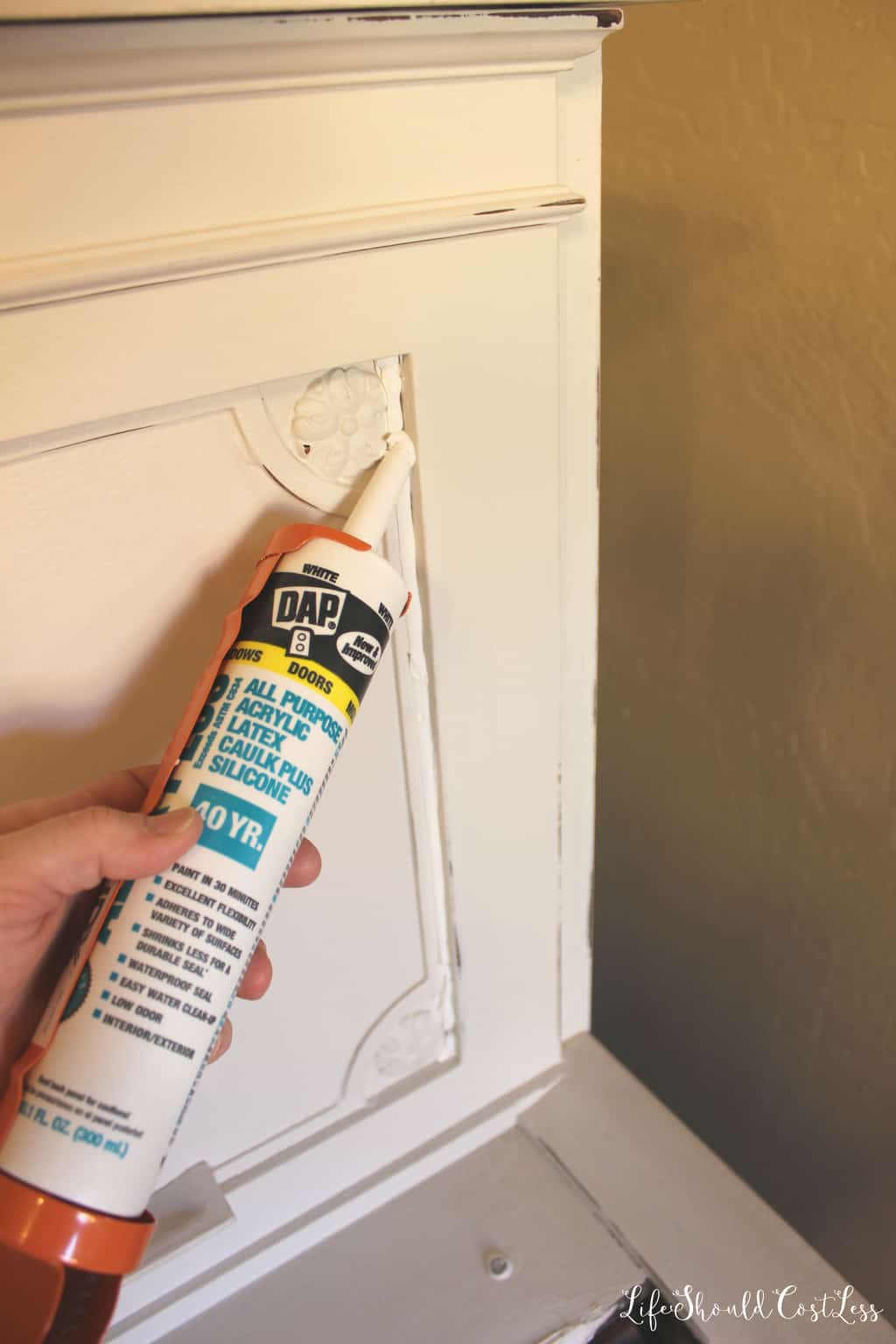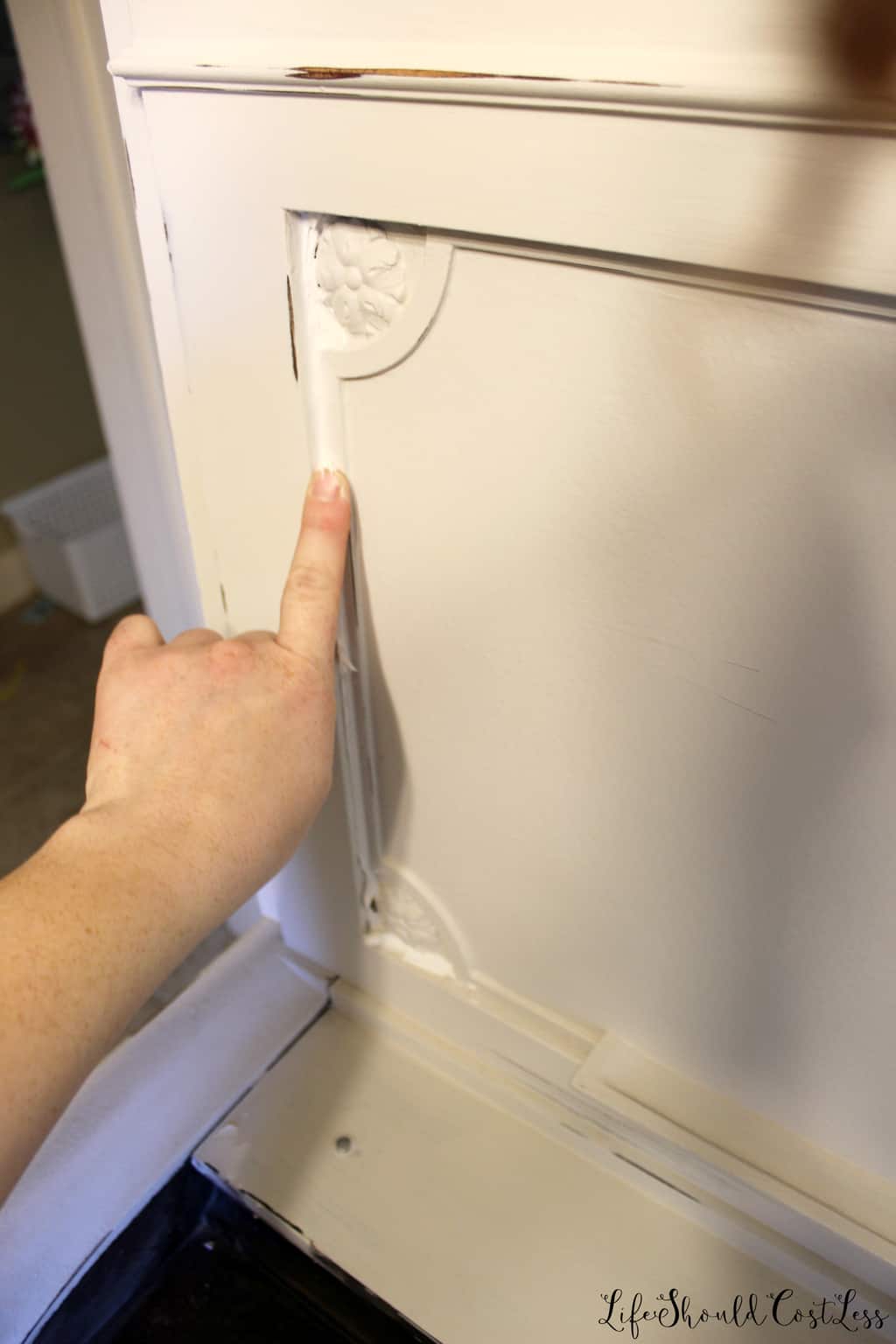 I have always dreamed of owning an upright piano with a big floral center…so I just had to add one. I picked this one up at Home Depot for around ten bucks… I'm wishing that they had had a bigger one in stock, but they didn't so I made do.
I completely eyeballed the placement on this applique and then used a marker to outline it so that I would easily be able to match it up when I had the glue on.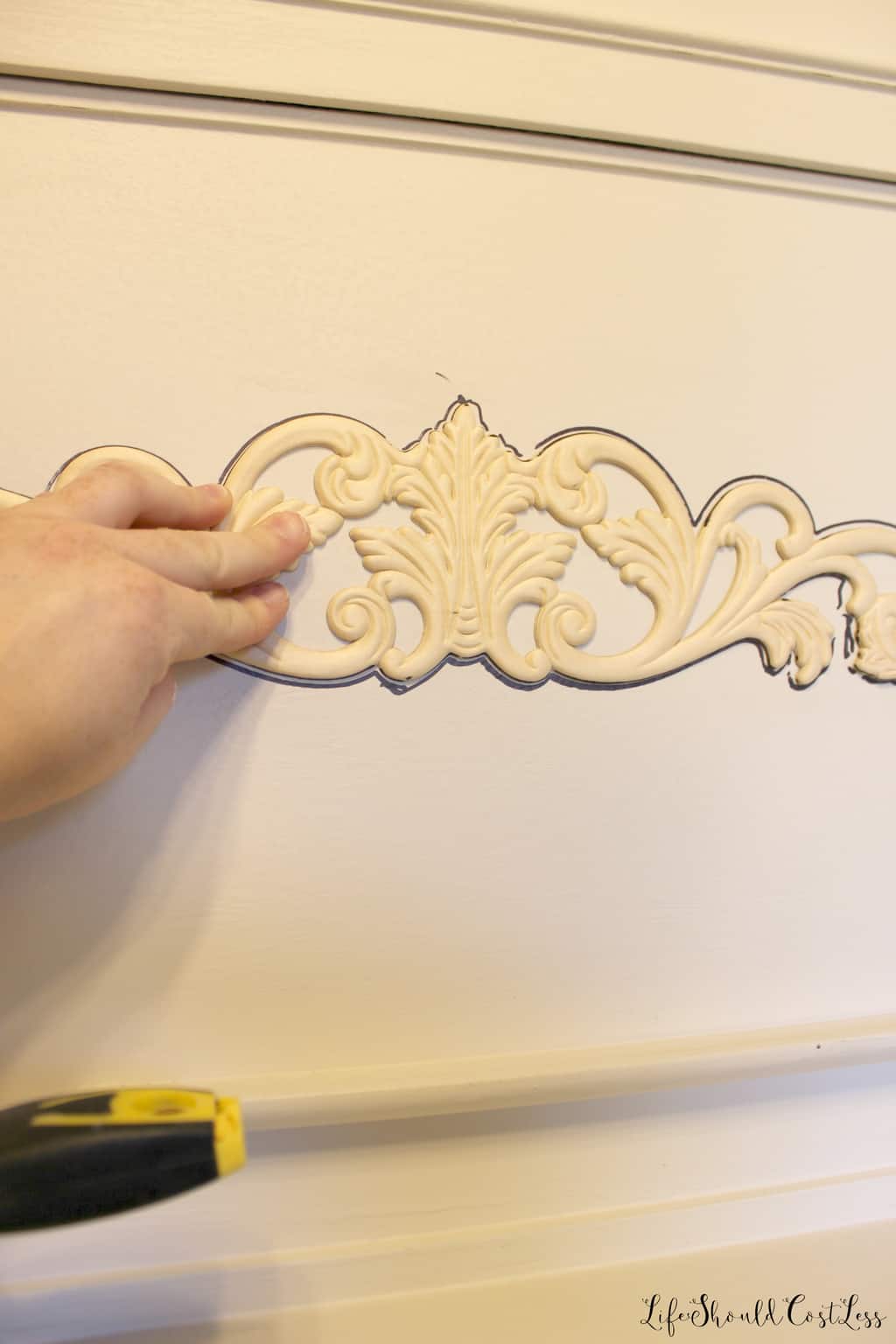 Next I wiped the area, with a damp rag, where I was going to apply the applique. I used some wood glue, on the back of the applique and then spread it out using my finger.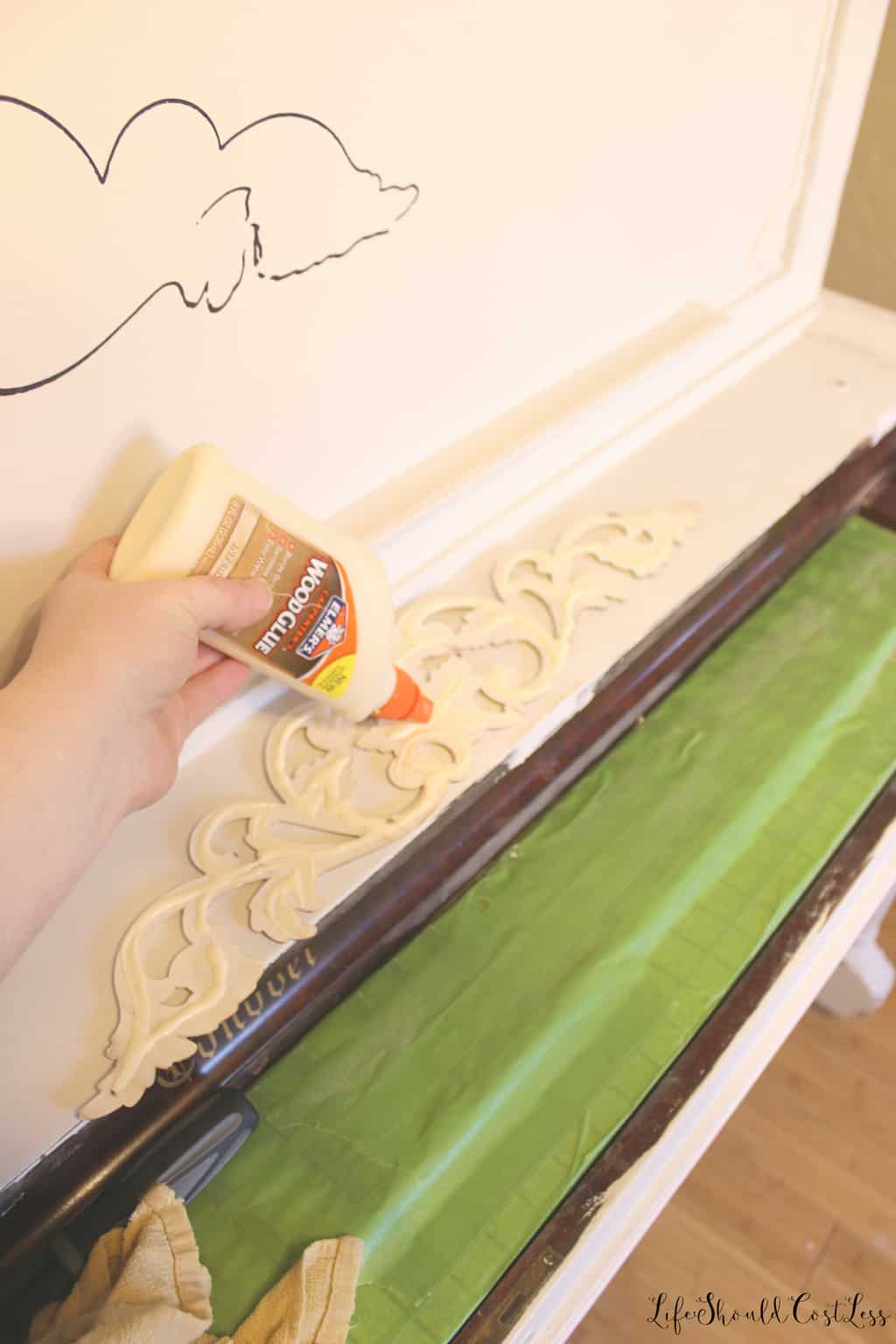 I pressed it into place and held it for about a minute. Then took some cotton swabs and cleaned up any glue blobs that were making their way out.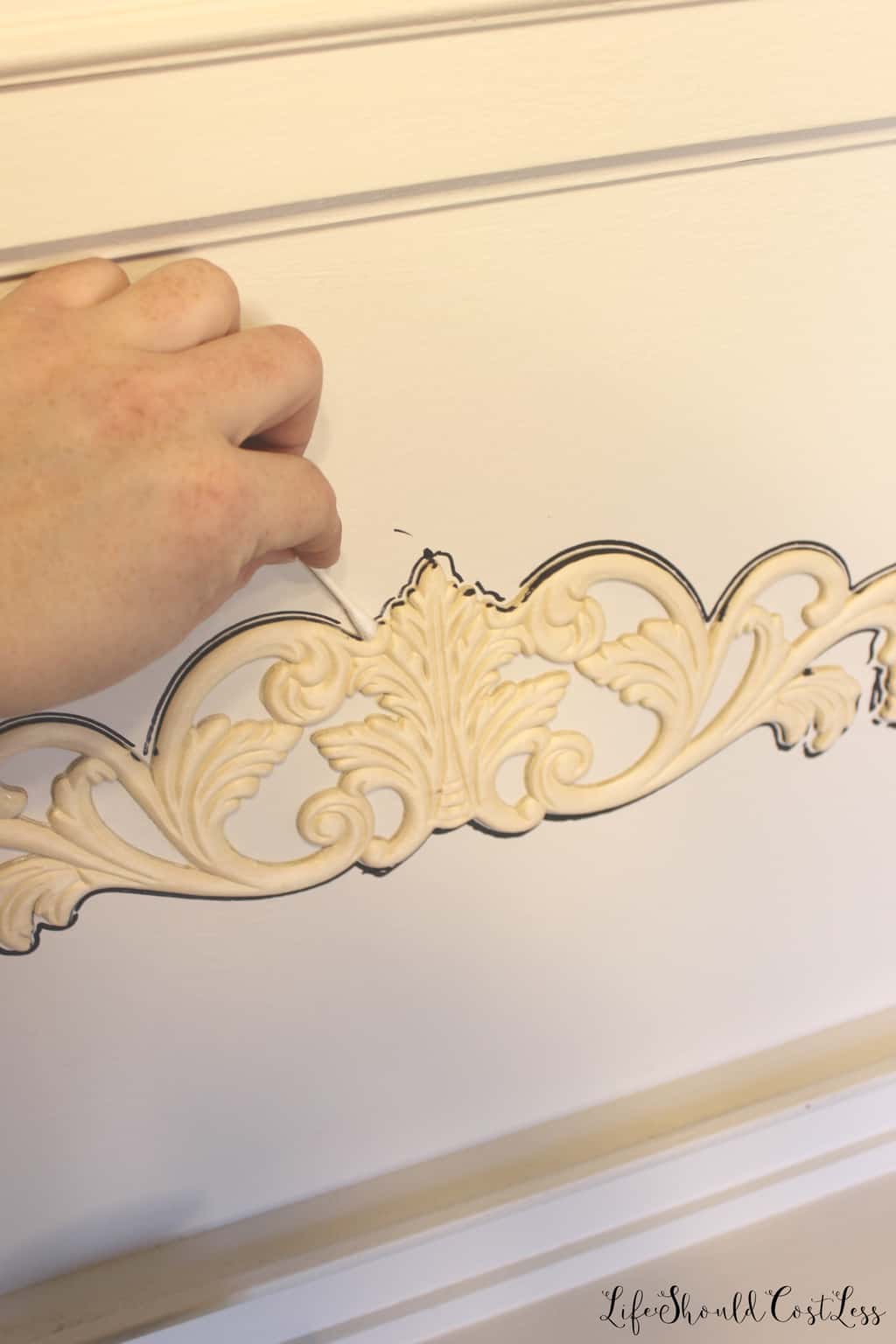 Once I let the spackling dry over night it was time to sand it out.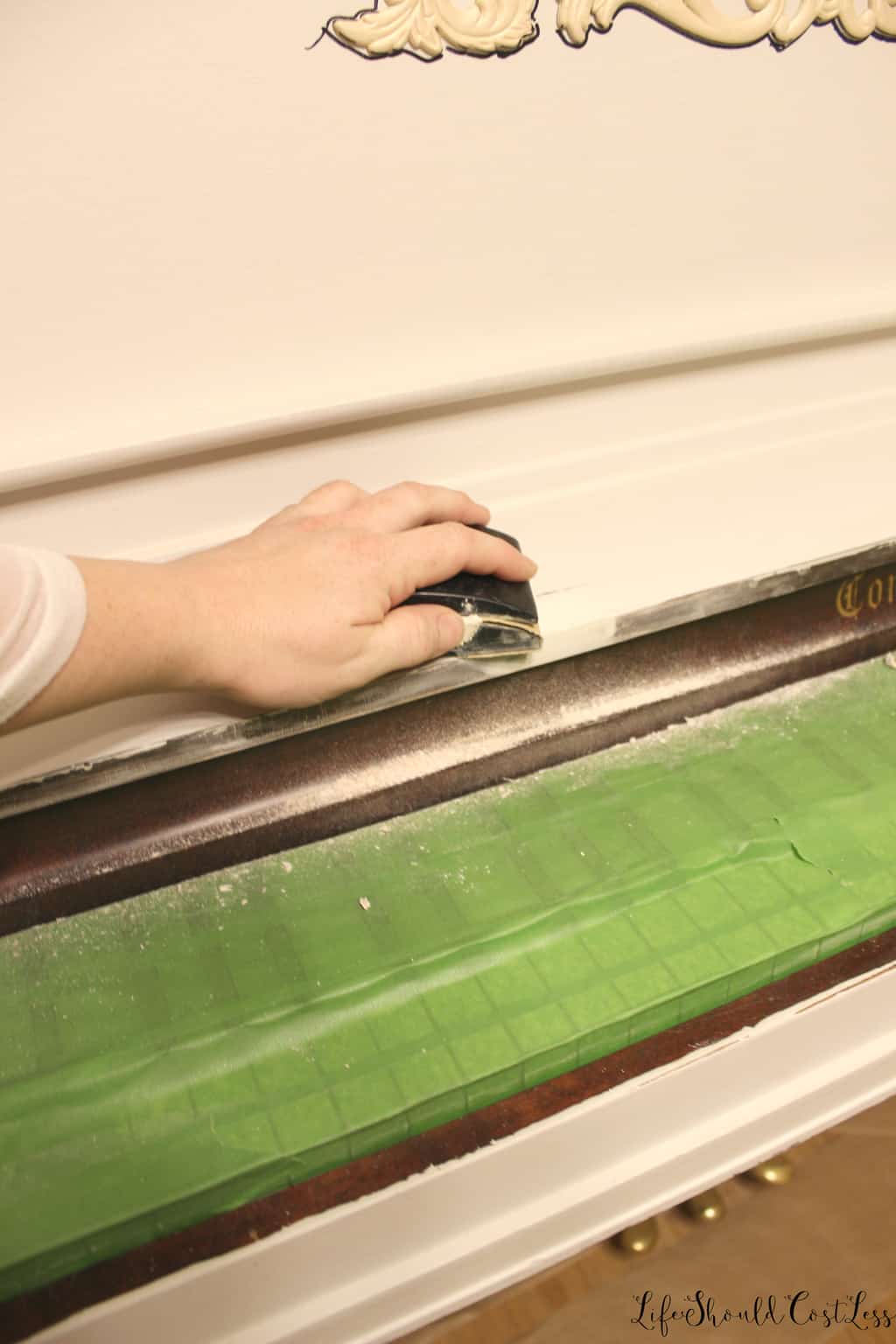 I also used the same method that I used from my old post How To Make Window Frames Look New Again, and cleaned off the paint that was on the pedals.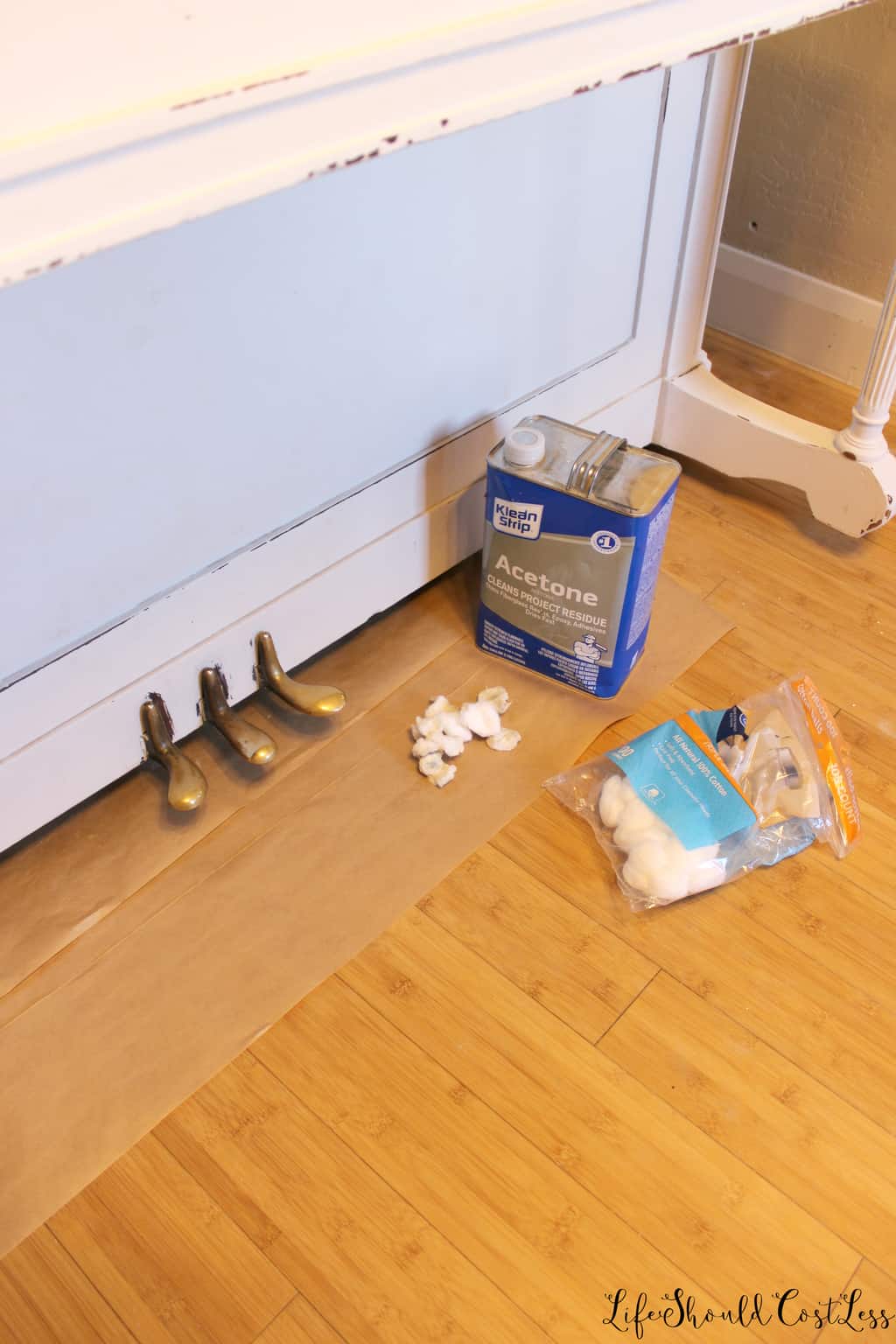 All that was left was to clean up the dust so I vacuumed the areas that I could, especially around the key cover, and then used a damp towel to wipe everything down so that the paint would adhere better.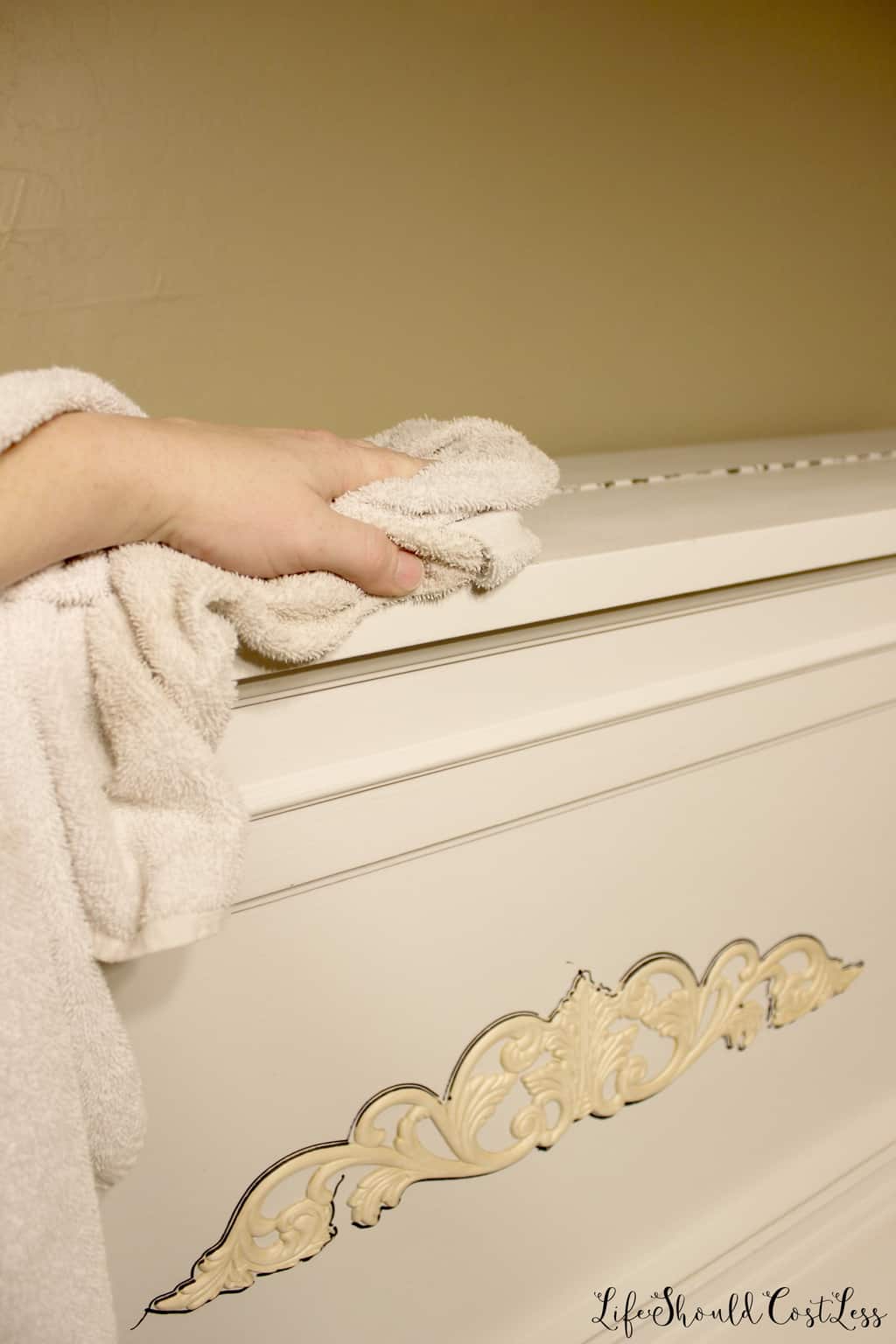 This is what it looked like when it was ready to go for paint…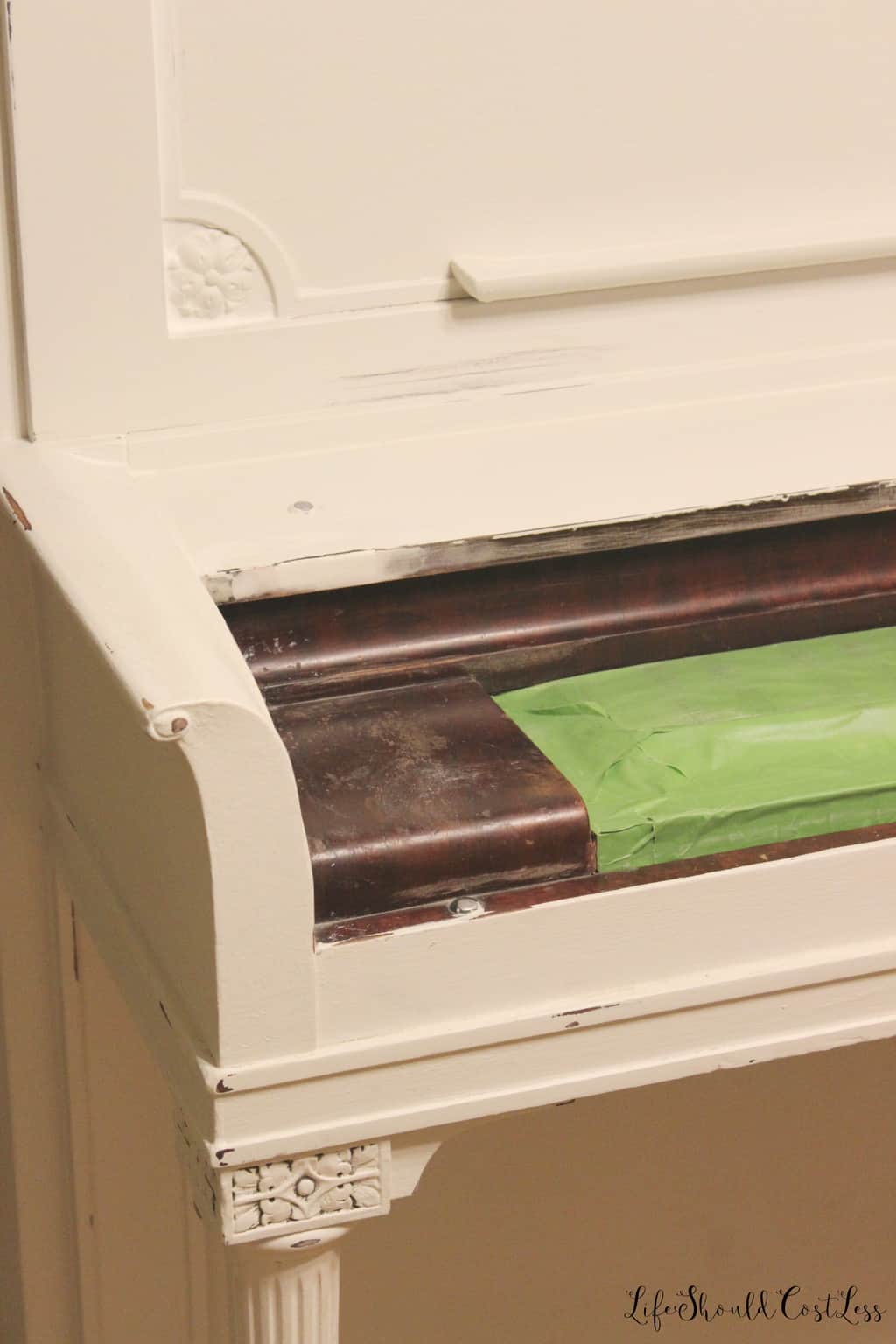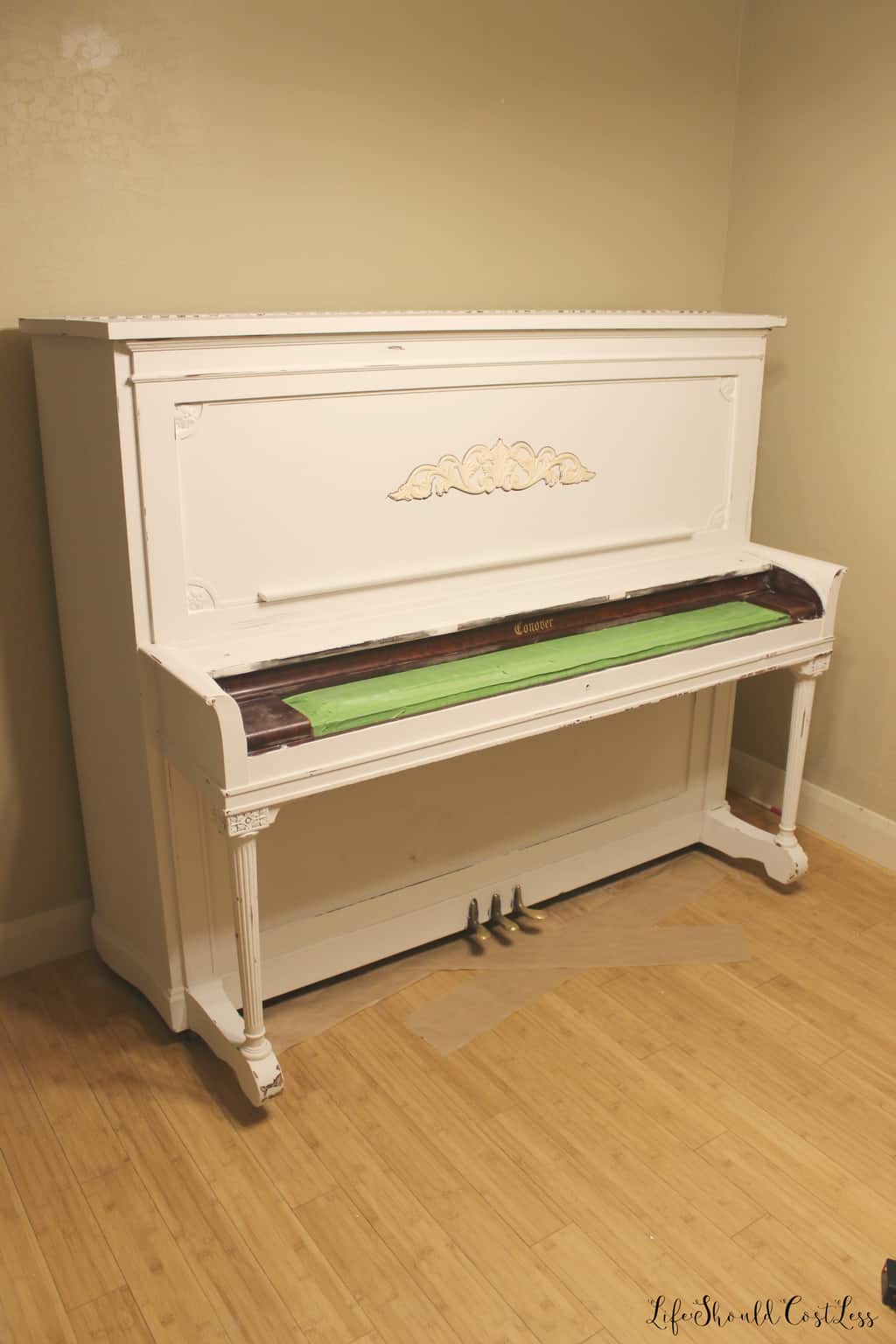 Or so I thought…lol. I'm a little bummed that I didn't remember to tape off the pedals until I was painting and got to them thinking, "yeah, I better tape those off or it will have been silly for me to have taken the time to remove the paint in the first place"… I'm only bummed because I wanted to keep my paint color choice a total surprise until you guys see the after shots…but here's a little, accidental peak.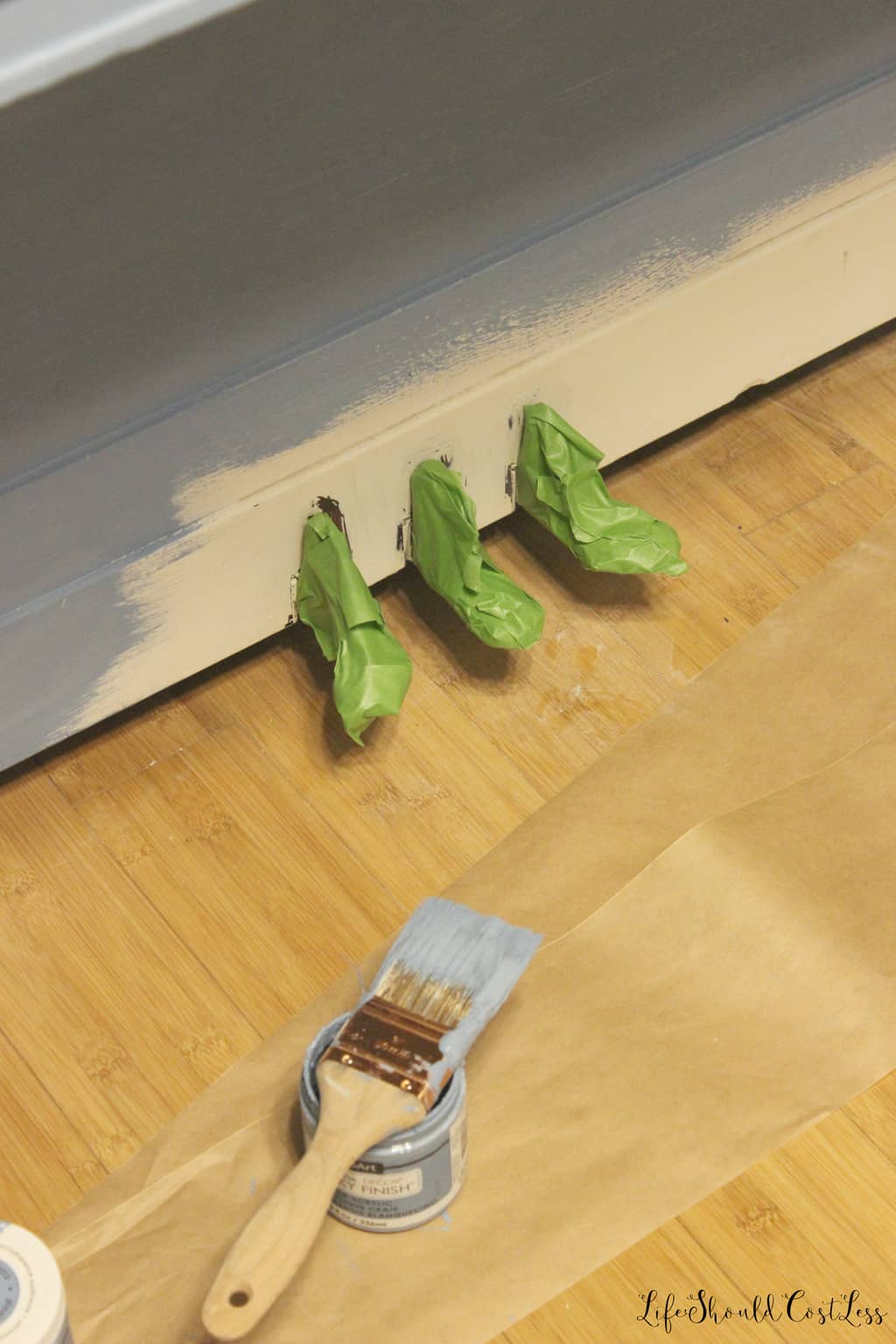 This piano has been the largest piece of furniture that I have ever attempted refinishing and I must say that I was pretty intimidated to take it on…but I found that as I did each step and took my time to only concentrate on that one task, it has been much less overwhelming.
I also want to mention that as I have been working, I have been filming so when I post the after pictures there should also be a time-lapse video attached on my Youtube channel, so keep an eye out for that too!
Oh, and if you are loving what you see and want to help me out, you can either share my posts via social media or email, or if you want to donate to the site directly, which helps me support my kids btw, single mom here… you can do that through Paypal, found here. Thanks so much for your support either way!
I'm pretty excited by how it's turning out so far so stay tuned! ~Sarah
P.S. To see the whole piano transformation, after it's all been posted ( I say that because I know sometimes people stumble onto posts years after I post them), make sure to either type Piano into my search bar or else you can find it in my DIY section here.