I bought a coffee table, that needed a little work, off of the classifieds a couple of years ago and had yet to refinish it… Yep, it was just sitting around in my garage collecting dust because I am kind of a snot and decided that I'd rather not use one at all unless it was refinished (we set it up for the before pics…obviously). Well, it took my sister coming by to take care of me after an oral surgery to get it done…by my sister…I suck(lol).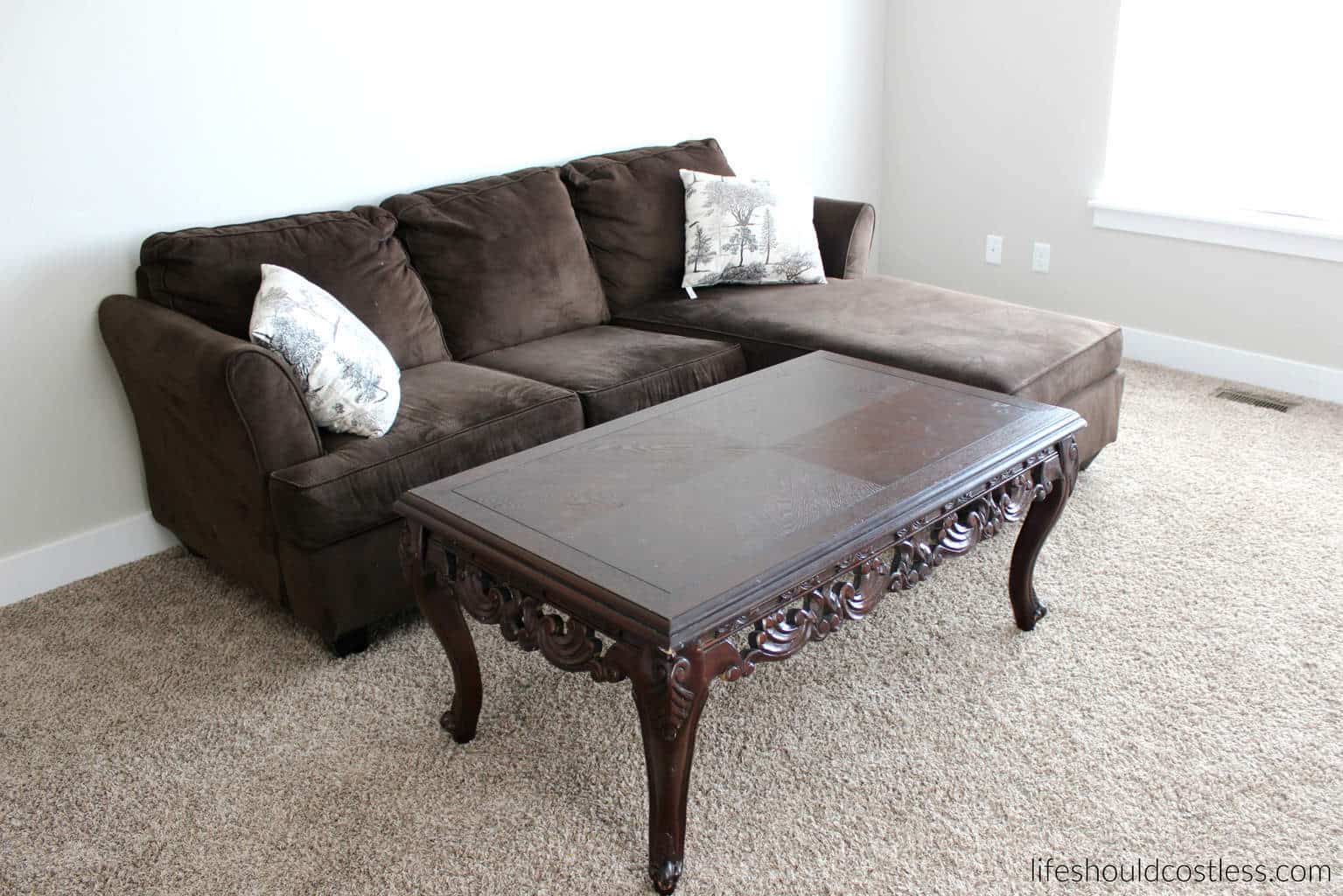 Anyway, I had found it for $20 and that was a steal considering it is such a large coffee table and is very sturdy. I've stood in the center of it before and it didn't groan…and considering I'm not exactly little these days, that is one high quality table! I think that my favorite thing about it is that it is just the right size for our whole family to gather around it and play games…whether it be board games, cards, lego, or whatever we decide to use it for. It's just the right size for our needs.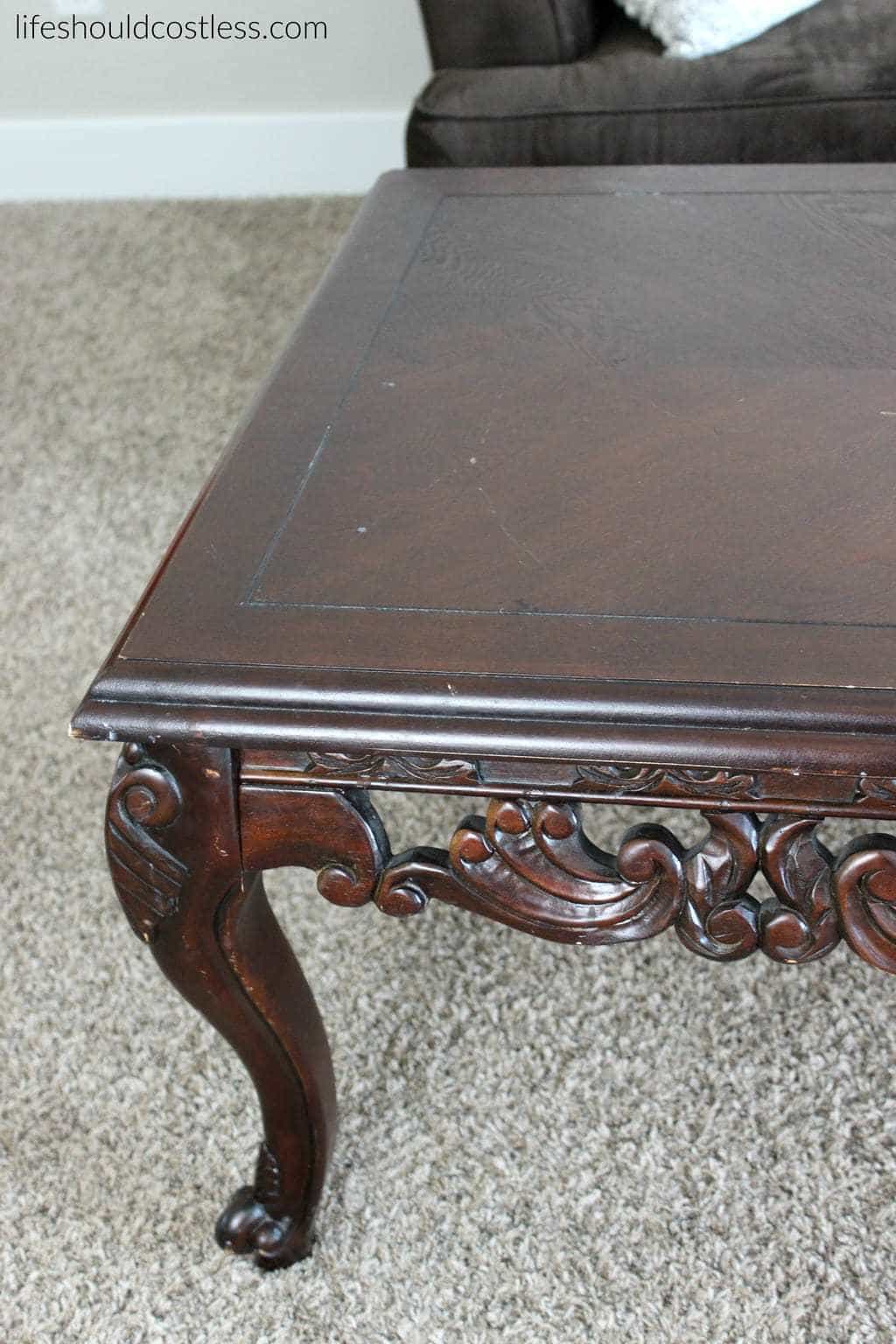 Another great thing about this find is that, since the kids are little and pretty much trash anything and everything that makes it onto our property, I won't feel too badly about how much I spent if something ever happens to it. *I have pictures with links to several other projects down at the bottom, so make sure to read to the end.*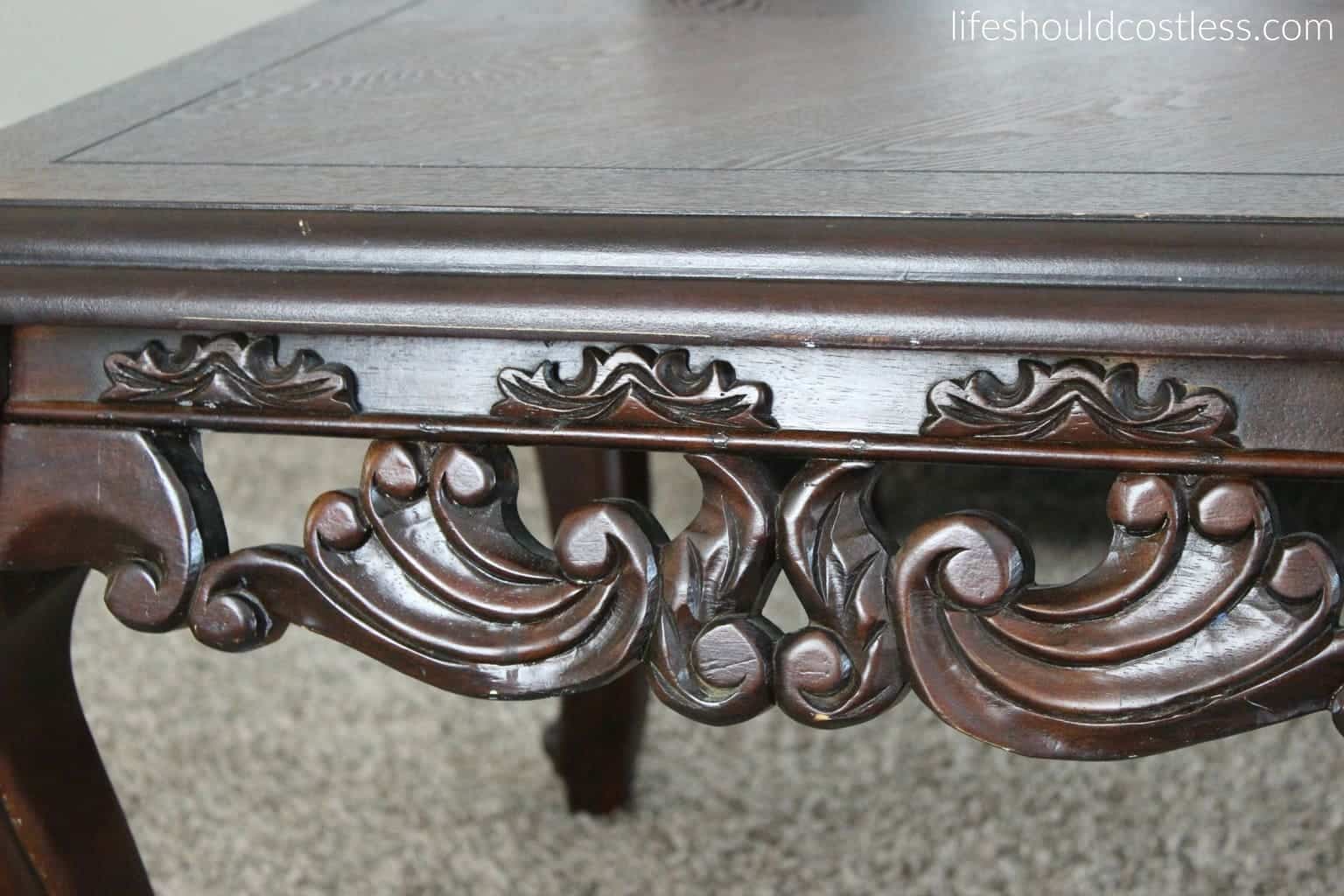 So, here's the part where I show you what was used so that you can replicate it if you love it. After wood filling and sanding those parts down, it was given two coats of Treasure by Americana Décor Chalky Finish. It used just a little more than one 8 oz tub. If you know anything about me, you will know that picking this color, that is so bright and beautiful, is completely out of my comfort zone. I am trying to loosen up a little bit and bring some fun colors to my home because I normally choose very neutral colors.
I'm glad that it ended up taking several days because, after doing many projects using American Décor Chalky Paints, I have found that if you let it cure a day or two between coats, it actually gives you a much more durable finish. So, don't rush it. Paint one coat one day, give it a day or two, and then do the next. Same goes for waxing and then give it several days before you start to use it. This is what I did when I did my cedar chest make-over two years ago and that thing has had kids banging the crap out of it since then and it only has two little chips in the paint…even with getting moved to our new house without being properly wrapped. It's impressive paint! You've just got to be patient!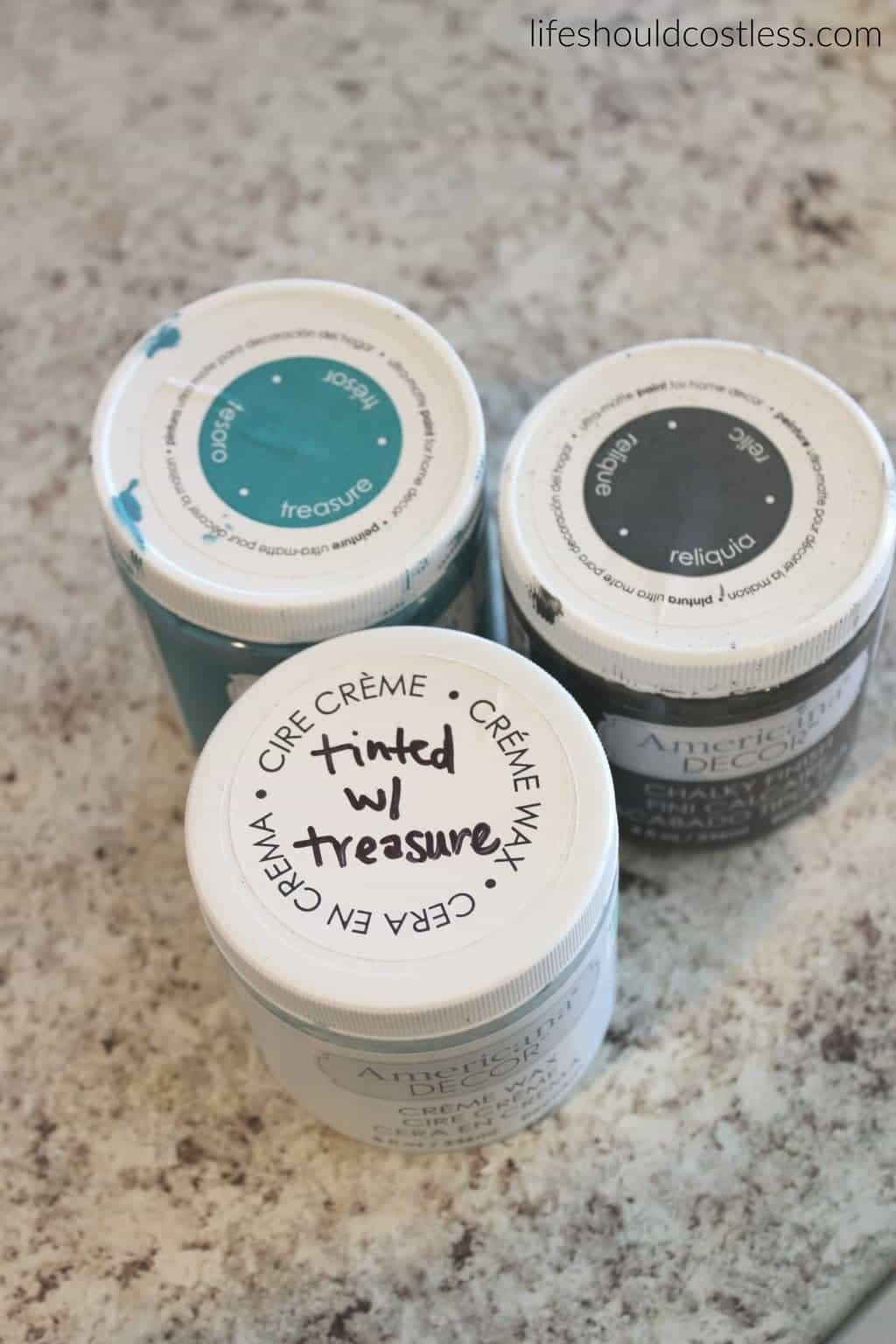 After the base color, it was given a dry brushing of Relic, also by Americana Décor. Then it was sealed with Americana Décor Wax in Clear, but it was mixed with a couple of drops of Treasure because the clear wax tends to dry a bit on the yellow side if you don't tint it a little. If you decide that you don't want to tint your wax, just make sure to not leave any drips or to apply it too thick. That will avoid the yellowing.


Anyhow, here is how it turned out. It's a pretty fun and a very bright color so it took me a few days to get used to it (literally, it startled me a couple of times seeing it out of the corner of my eye after having forgotten it was there…silly me), but now I love it more and more every time I look at it. Plus, it's been really nice to have something to use to fold the laundry on ;). Thanks so much for taking charge and painting it for me Rach, love you!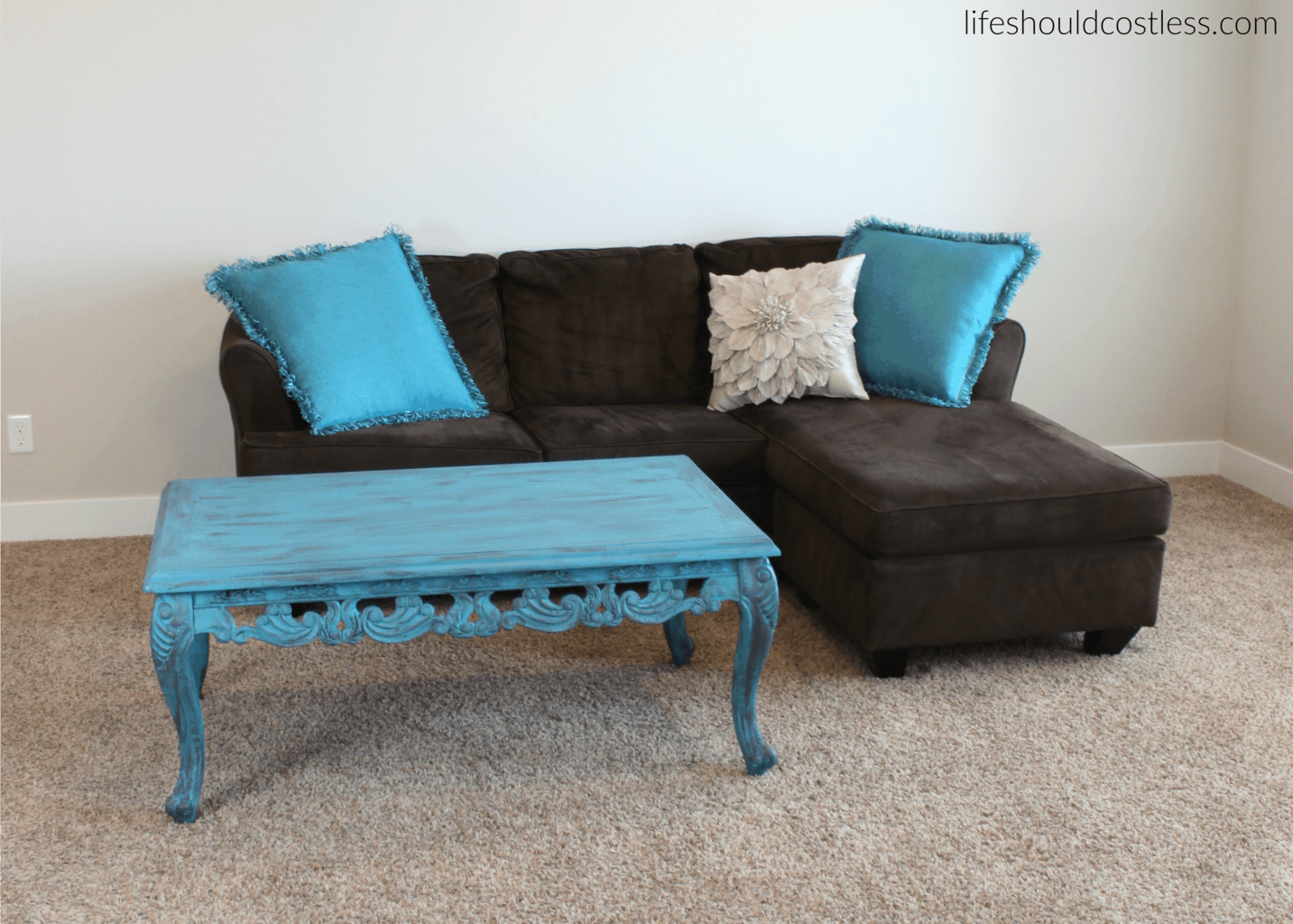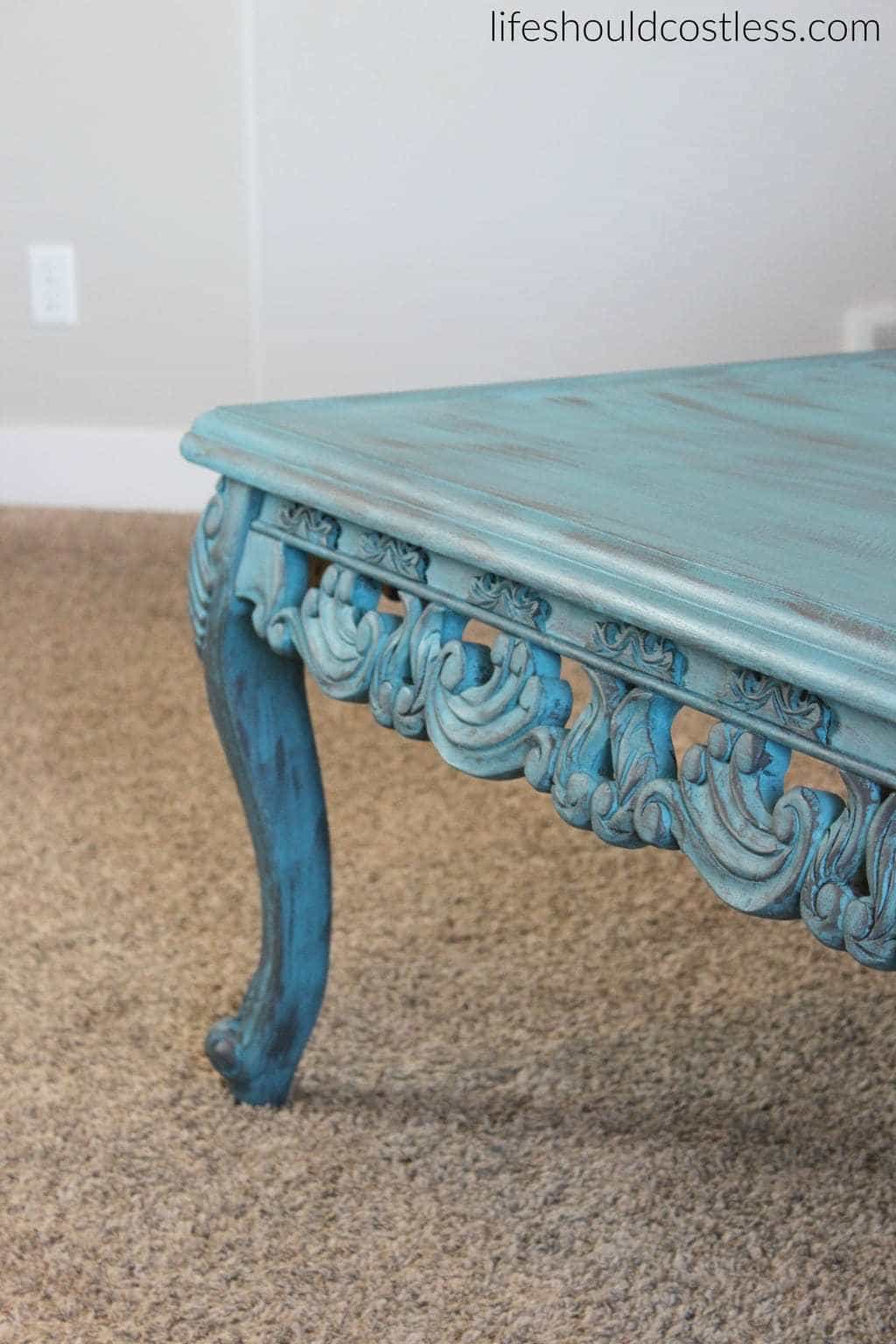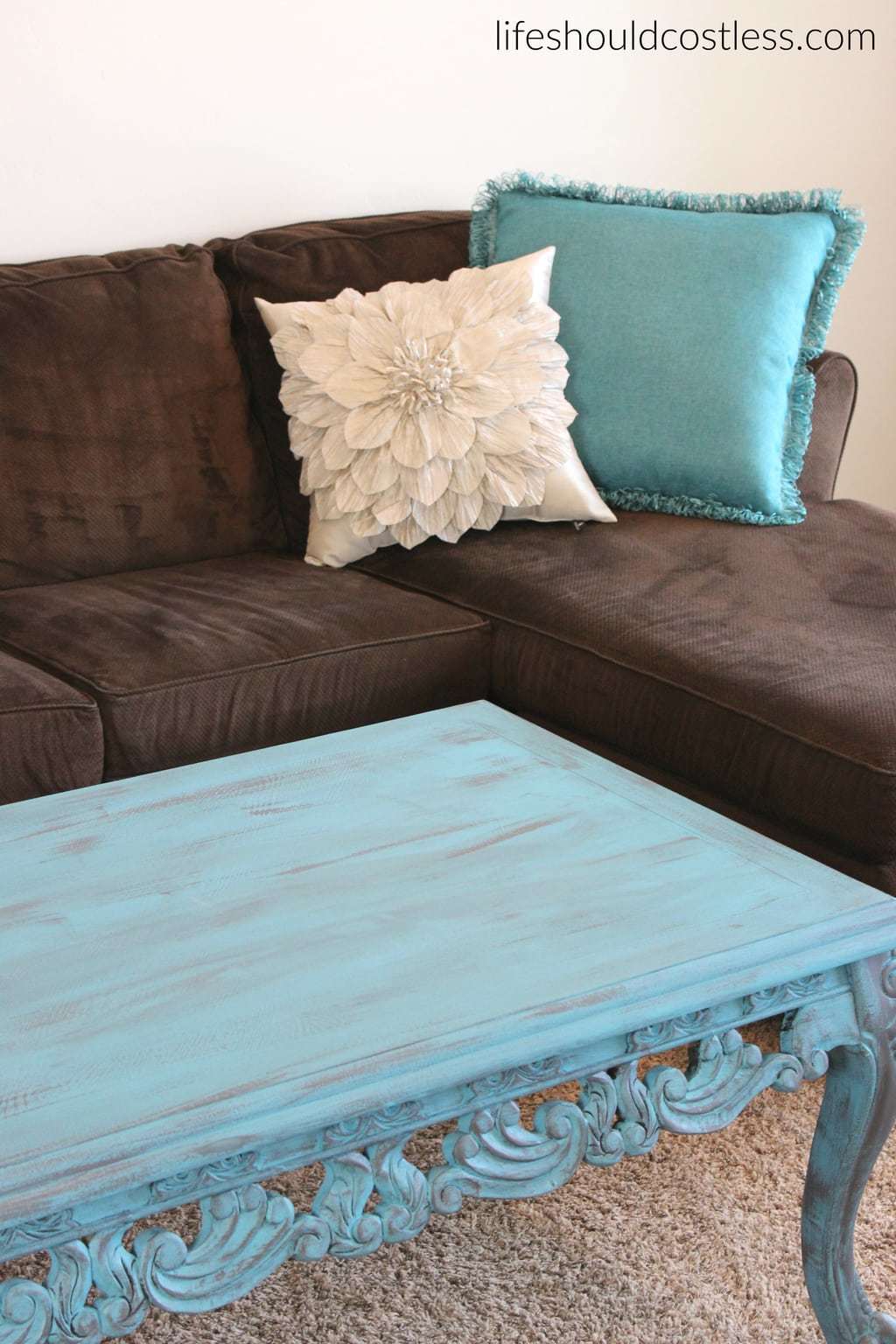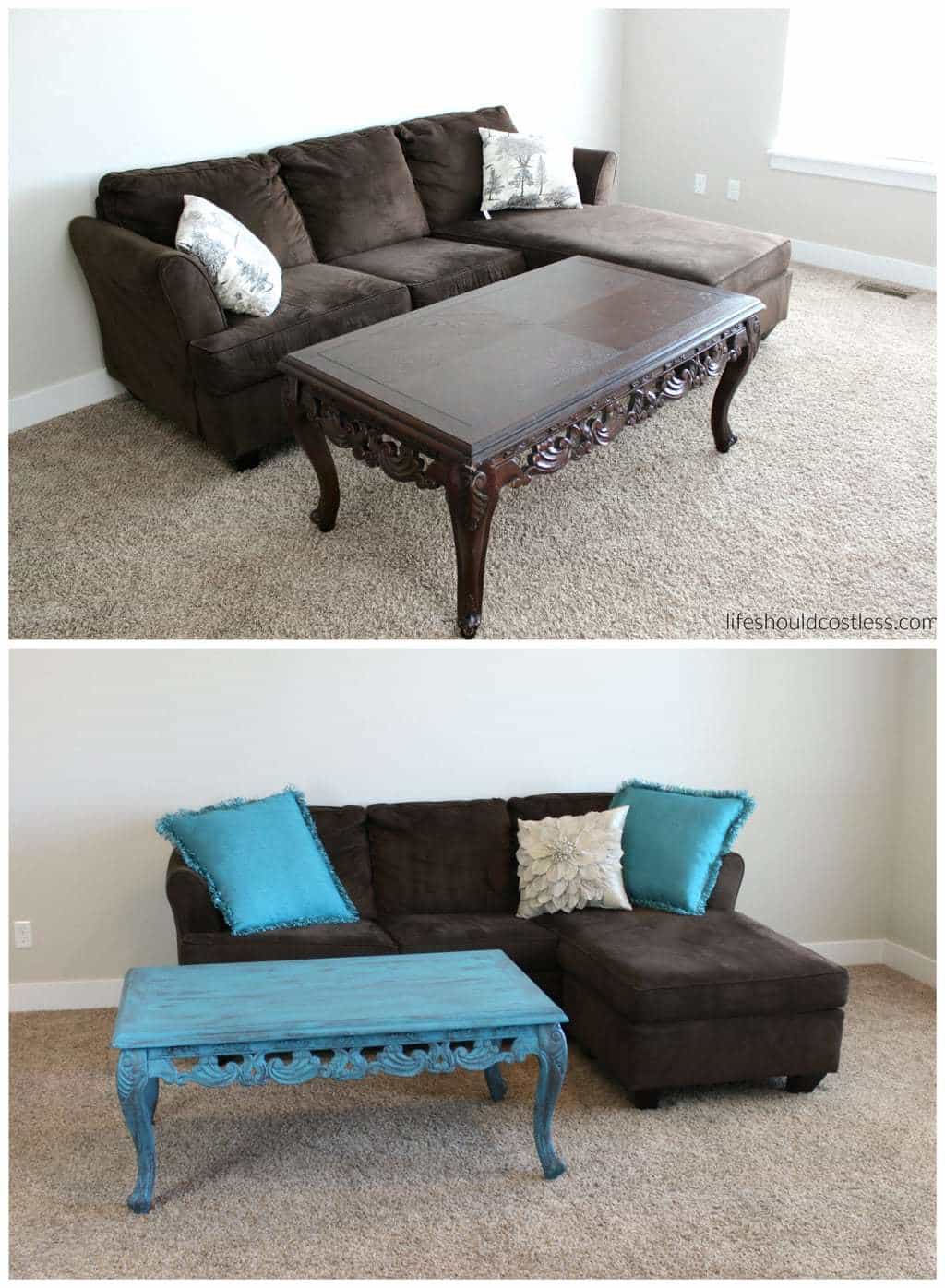 I forgot to mention that after we got it placed where it needed to go, I realized that we needed to tie the colors of it into the room a little better, so I went to Smith's Marketplace and got some new pillows for the couch. They were on sale at the time, but if you plan on going there to look for pillows, always make sure to grab one of their ads as you're walking into the building to see what is for sale. I plan on getting my rug there too, and maybe a lamp and some things to stage the top of the table, when the budget will allow it. Oh, and you're going to want to keep checking back, I have a huge ornately framed mirror that I'm working on that will go above the couch. It's ginormous and I think should cost me around $50 total to do, so keep checking back in and I will try to get that post up within the next couple of weeks. ~Sarah
You may also like (the pictures are links):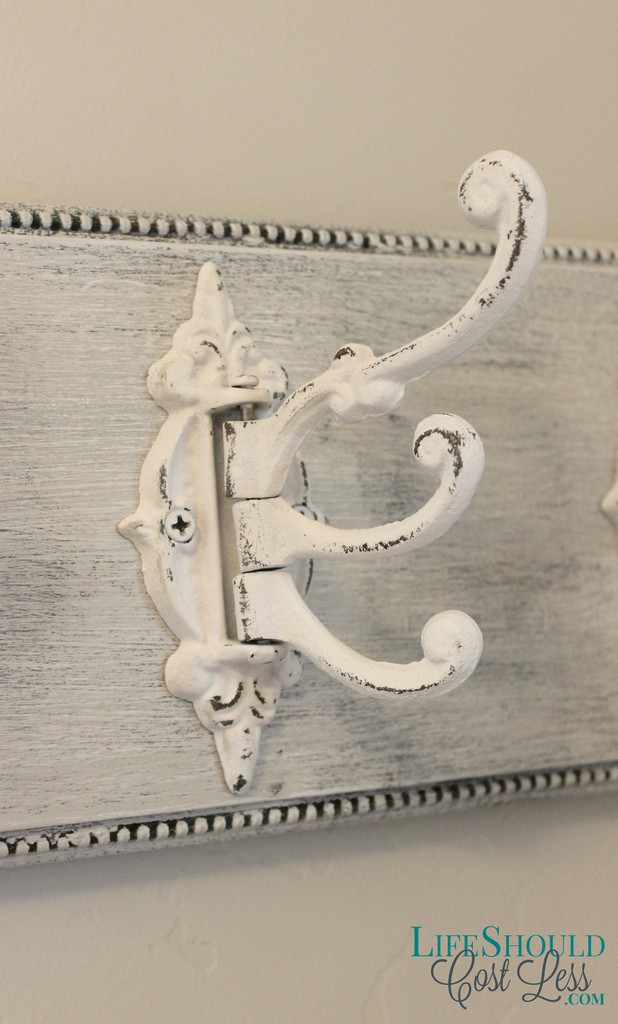 To check out my entire Décor section you can go here.