To see phase one, and the before pictures, of this project, go here.
I wanted to have my cake (a second pantry for all my canning supplies), and eat it too (still have an area for the coats/backpacks/mop/broom). I was able do both by nixing the idea of having a bar to use hangers to hang everything. Plus, we're way too lazy to put everything on hangers so hooks were the solution for us. I wanted everyone to have a hook for both one bag and a jacket/coat. Any other heavy clothing will be stored in our individual closets from here on out. Also our shoes will no longer go in here. Once I get the girls rooms redone, they will have dedicated shoe storage so there really will be no excuse for having their shoes anywhere but on their feet and where they go. I'm just mean like that ;).
I didn't want to just have hooks attached to the wall. I'm going for a bit more classy than tacky, so I had to decide what was the least expensive way to achieve that. I didn't want to just use a plain board either. I wanted it to have a bit of a pattern to it. So, I shopped around to see how much pre-made coat racks were and they were all more than I was willing to spend. I decided that buying these wooden plaques
(cheaper there than at craft stores with a coupon), and these hooks
(the hooks were in bulk to save even more money) I could accomplish what I wanted and spend about half or less the cost it would have been to go with pre-made.
On to making them. I first drilled holes in the plaques. Then picked a paint color
that would complement the storage baskets.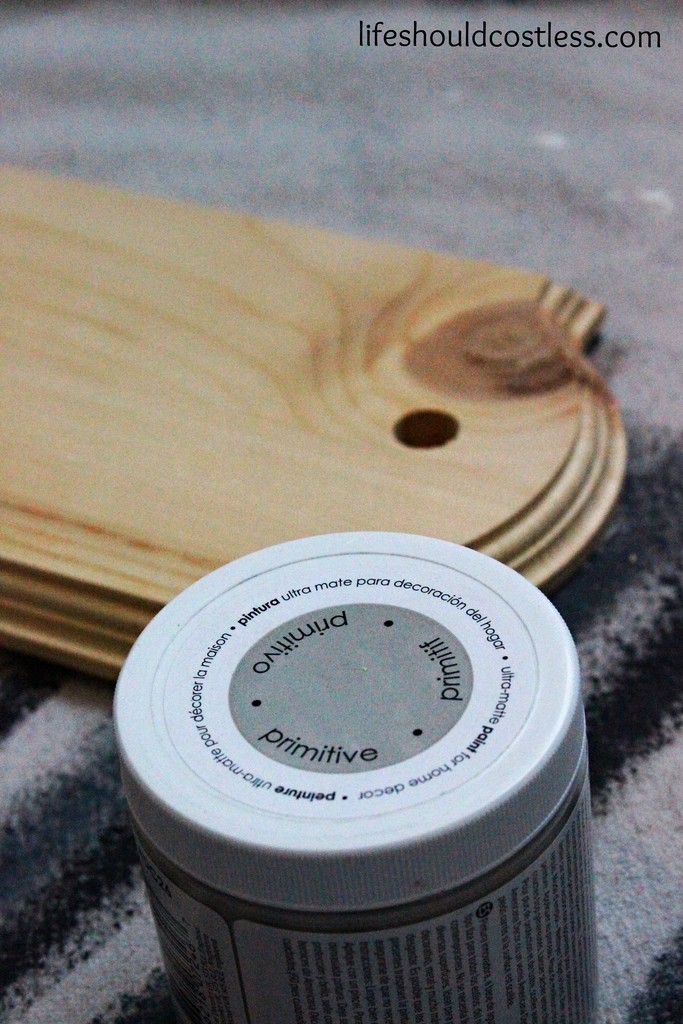 It only took one coat of paint so I was happy that saved time. I tried to put a glaze on one to see if I liked it more and it turned out kind of yucky so I repainted it.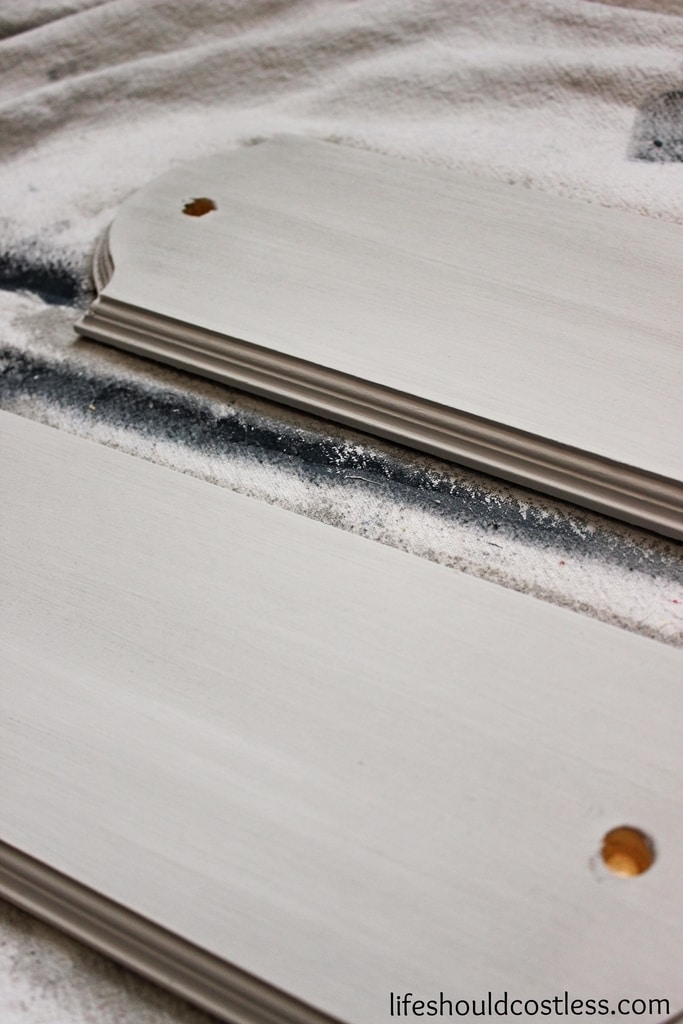 I painted the plugs to go over the screw holes too.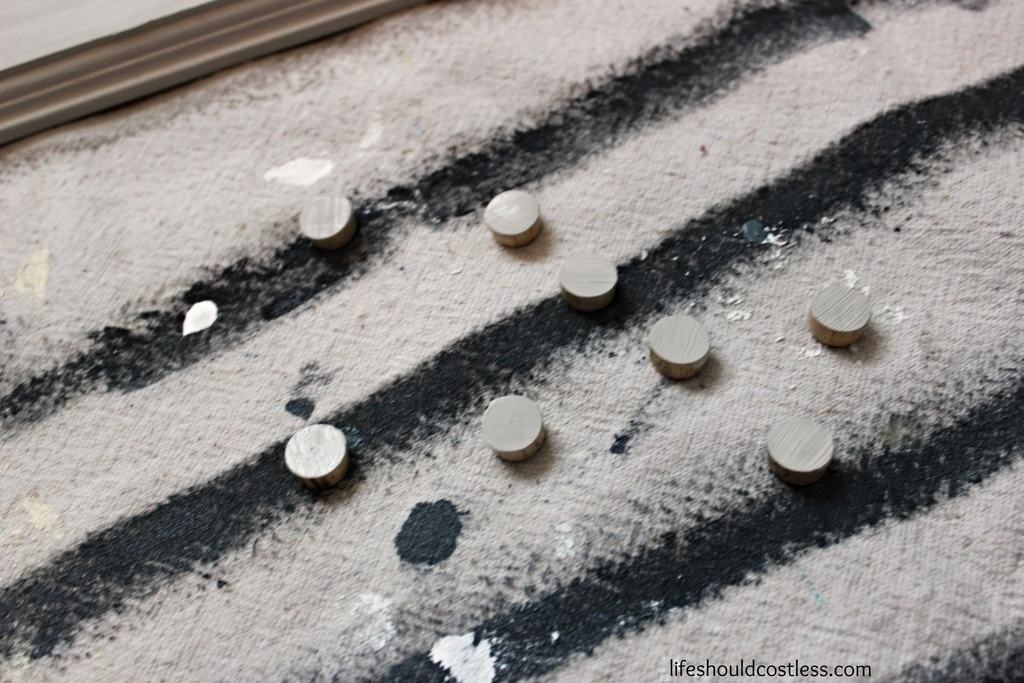 I did one coat of
clear wax
to protect it all , both the plaques and the plugs.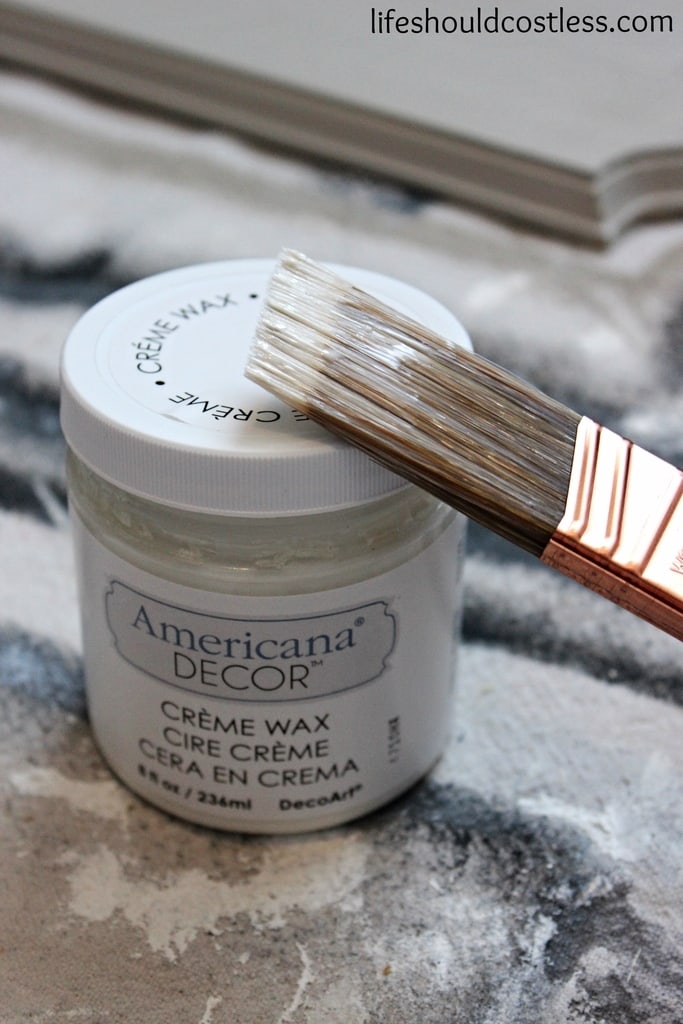 Then we placed and attached the hooks. I was glad that they came with matching screws. We plan on replacing all the hardware throughout the house in oil-rubbed bronze, so that is why I chose this finish.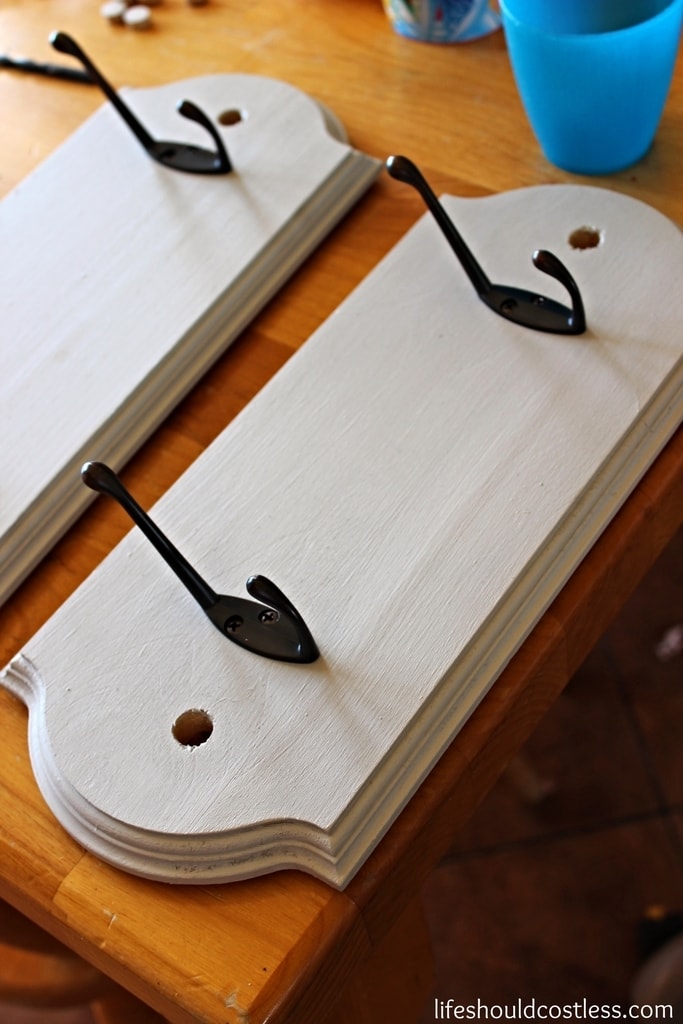 Next they got attached to the wall using drywall anchors.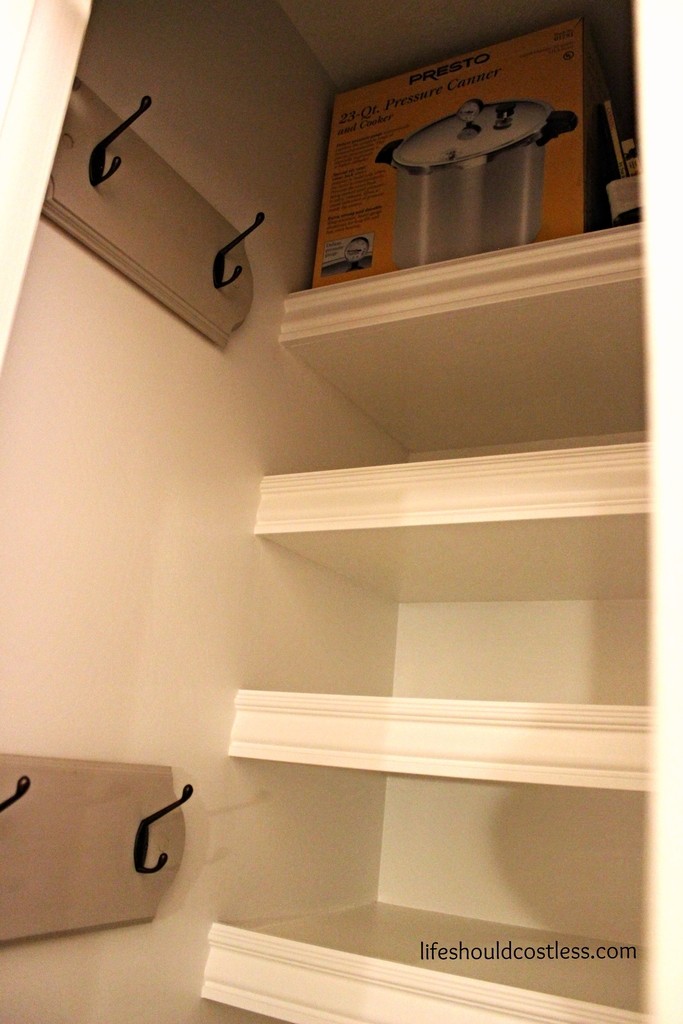 Then I caulked around them to make it look even better.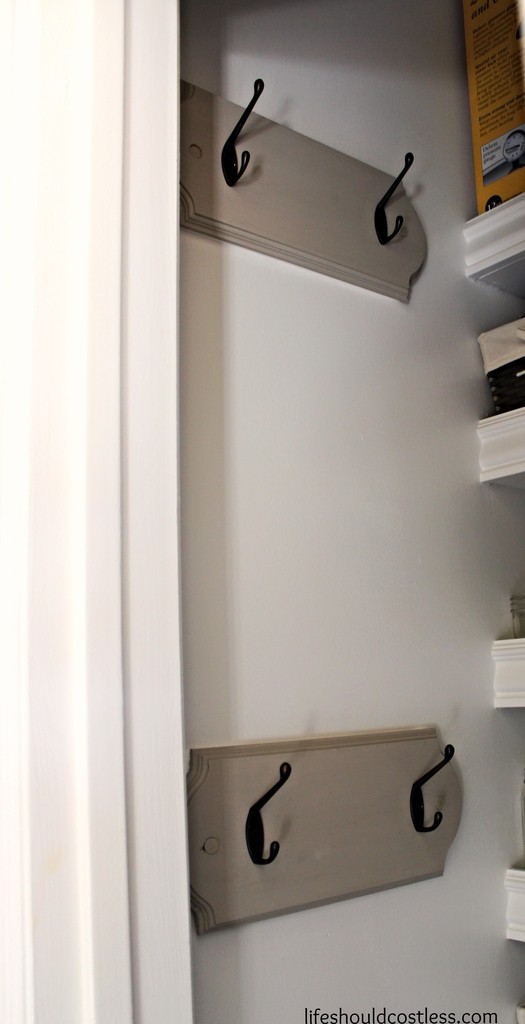 For the tools, I ordered an inexpensive (cheapo…didn't work at all) hanger and hated it so much I ripped it out of the wall, patched it, repainted, and ordered
the one we had at the condo
because we LOVED it so much. Teach me to cheap out in the first place… I had purchased the other one in anticipation of this project months ago and it was too late to return it. Darn it! The way the tool hanger looks is my least favorite part of the closet, but it is a really good product so it makes up for it.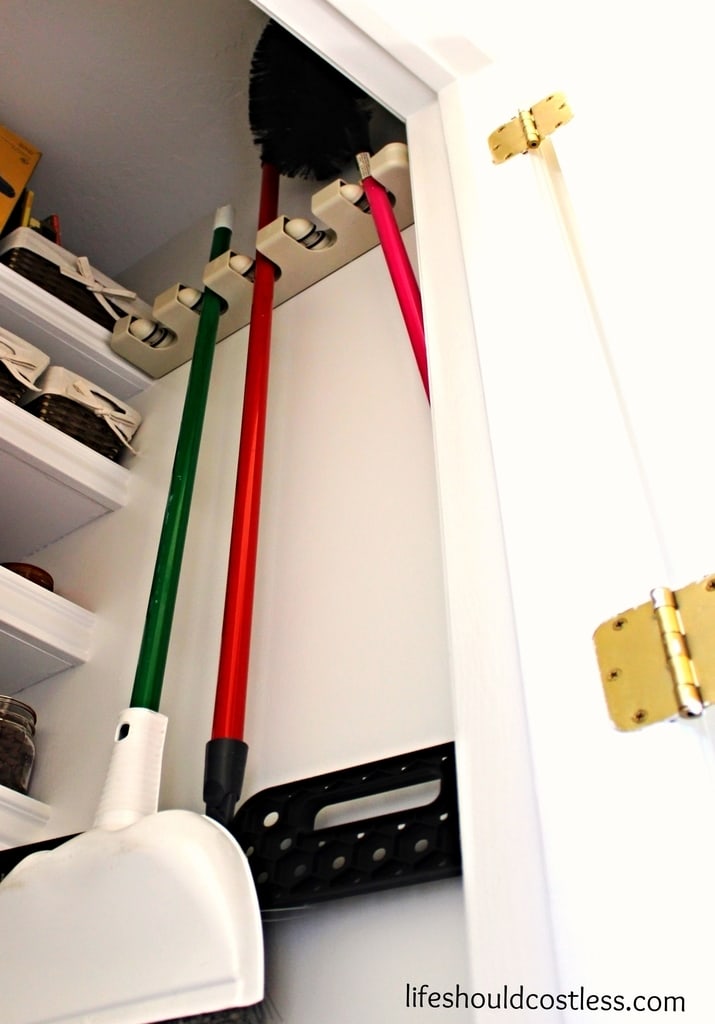 Make sure to check out my other website: