Browned Butter Caramel Popcorn is about to become your new favorite way to eat popcorn, I guarentee it! Browning the butter makes the caramel take on a whole new level of deliciousness.
I don't know what is wrong with me. I cannot, for the life of me, leave a recipe alone…I always have to tweak it and try to make it even better.
That was the case with this yummy Caramel Popcorn recipe that my sister found in one of my mom's church cookbooks (I don't recall the source, but I've changed it enough that it shouldn't be an issue. Plus, it's a pretty standard recipe to begin with).

Don't get me wrong, the original recipe was really good. I just decided that I wanted to see if a browned butter, less sodium, more vanilla version of it would be even better and it is…DIVINE!
Anyway, if you aren't familiar with browned butter, I'm telling you, you have been missing out! It brings a whole new, somewhat nutty, depth of flavor to your cooking.
What better recipe to try browning your butter on than one for some awesome caramel?
Give it a shot and you won't be disappointed. For those of you that need it, I've included a video tutorial for the process and left extra notes in the recipe card as well. I want everyone to be able to make this yummy treat.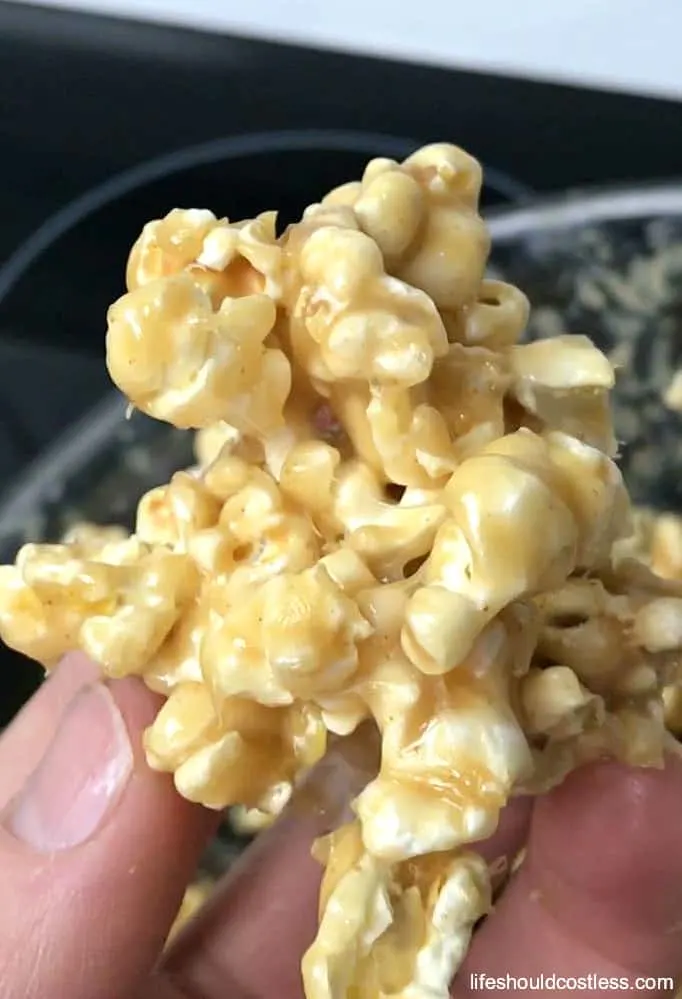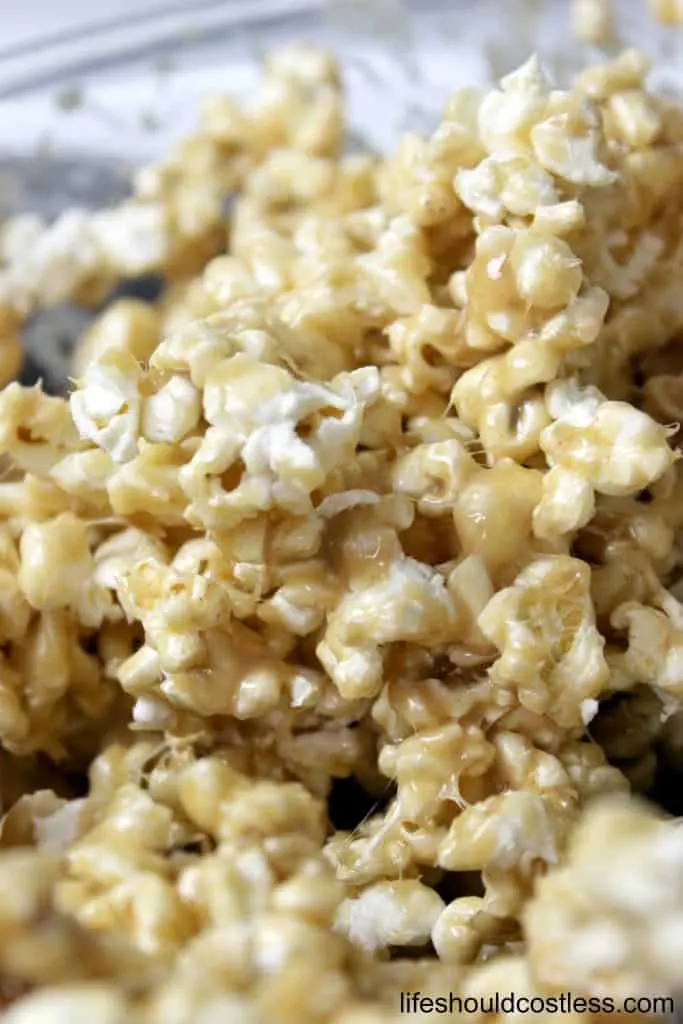 Before I share the recipe and instructional video for How to make Browned Butter Caramel Popcorn, I wanted to share with you links to five of my other tasty recipes:
Now back to learning how to make Browned Butter Caramel Popcorn.
Browned Butter Caramel Popcorn
Caramel popcorn now has the rich, deep flavor of browned butter. This will soon be your favorite treat to make for parties.
Ingredients
½ C Salted Butter
2 C Brown Sugar (packed)
1 C Light Corn Syrup
1 Can Sweetened Condensed Milk (full fat)
1/2 tsp Vanilla Extract
Instructions
Begin by preparing your desired amount of popcorn (see note below). I generally make a four quart bowl full. To prep popcorn, pop it, salt it, remove the unpopped kernals, and place it into a large glass or metal bowl.
In a thick bottomed deep pot (I suggest this one), over low to medium heat, add the butter. Let it melt, and boil until it reaches a rich brown color, stir as needed.
Add the Brown Sugar, Light Corn Syrup, and Sweetened Condensed Milk. Mix well. Bring to a boil stirring nearly constantly using a high temp spatula/rubber scraper.
Bring the mixture to the soft ball stage, remove from heat, mix in the Vanilla Extract.
Wait a minute or two and pour your desired amount of caramel onto your previously prepared popcorn. Mix well. I suggest adding a small amount, mixing, and adding more caramel as needed.
Any remaining caramel can be put into buttered glass or metal dish to be enjoyed later. I like to use the extra caramel to dip apples.
Notes
*This recipe makes enough caramel to cover 10-12 quarts of popcorn.*
I decided to give you guys a still image of the ingredients so that you can see what the ingredients are if you weren't quite sure what something was…I recommend using real Vanilla Extract, but it's expensive as heck lately so I haven't been able to buy the real stuff in a while.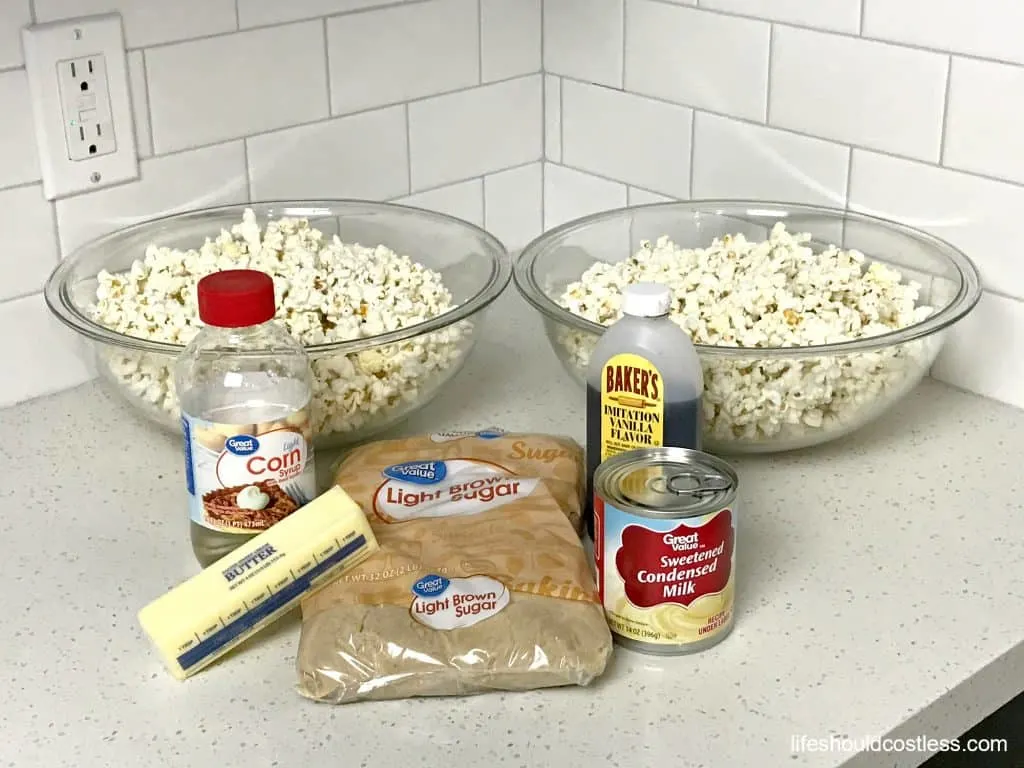 I will literally be shocked if you try this recipe and it doesn't soon become one of your favorite treats.
If you would like to share the video for this post, it can be found over on my YouTube Channel, here is the direct link.
Thanks so much for stopping by my blog! If you liked what you saw, please make sure to share it via social media!
Other ways to show your support are to follow and/or interact with me on Pinterest, Instagram, Facebook, YouTube, or by Subscribing To My Email List.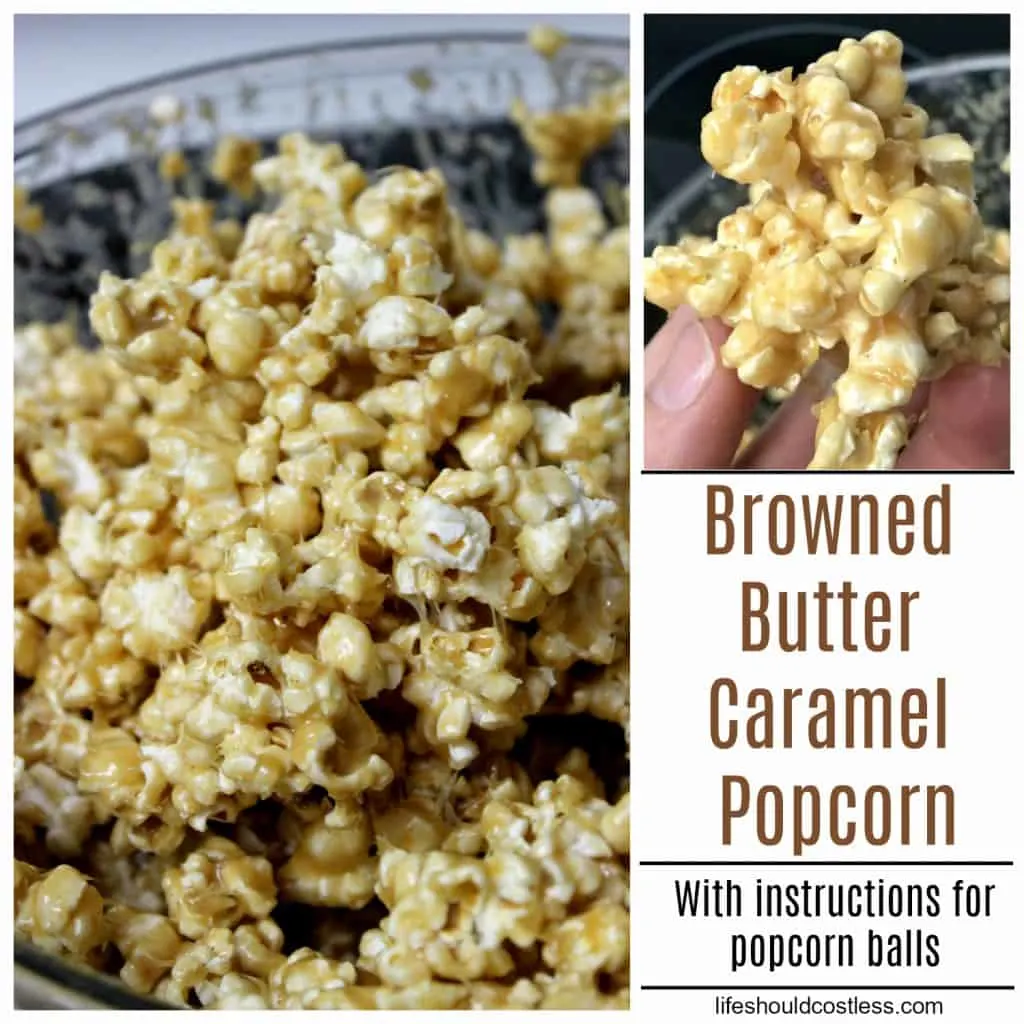 If you purchase suggested products through Amazon, the cost to you remains the same, but I make a small commission on everything in your cart. Also, if you ever need to buy it again, you can always come back to my site for the link…just sayin';).
If something was particularly helpful and you would like to donate directly to the blog, you can do so via PayPal, here. I'm a single mom of four, so every little bit helps. Thanks so much! ~Sarah
P.S. You may also like my entire Recipes section as well as my Sweet Tooth section.
Here are five of my other posts that you may also like(the pics are links):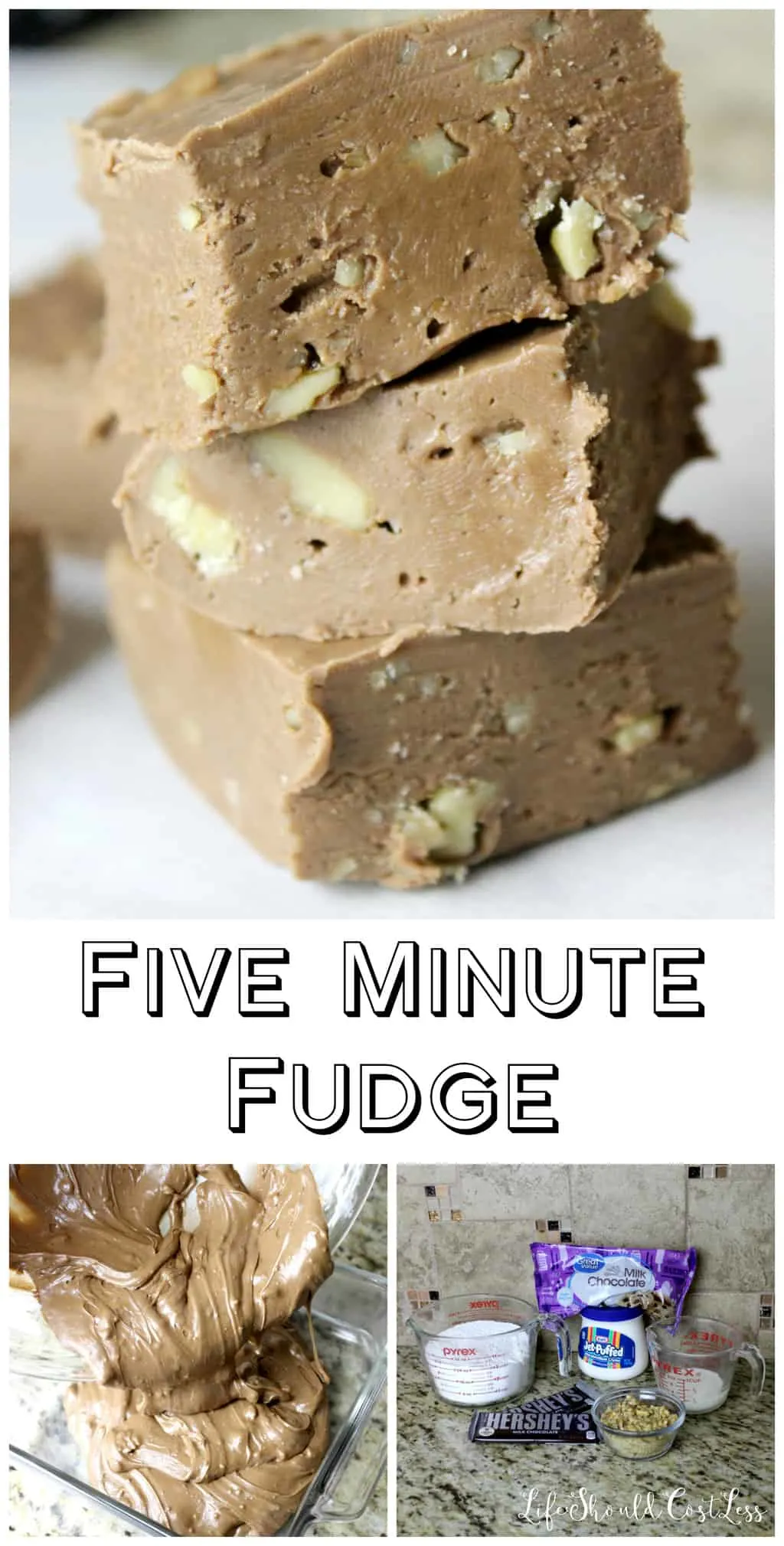 *Reposts: Please note that this idea/post was originally posted to this website on 05/22/2014 but it was in great need of a refresh so it now is more user friendly/shareable, it also now has a free printable recipe card as well as video.