There are very few cookie recipes out there that ooze with nostalgia the way that this one does for me. My sweet Grandma would sometimes make these special just for me because she knew that I loved them so much and I loved that! Even after I was married and moved far away she sent me a batch a couple of times. Grandma is still kickin' around, I just still live 300 miles away so I don't get to see her very often. Luckily, I do get to experience those memories every time I make her cookies.
They are by far in my top three of cookies that I have had over the course of my lifetime and considering the fact that I'm kinda (ok, more than kinda) fluffy these days, I have quite a bit of experience with cookie tasting. One might even say that I'm an expert cookie taster;). What's not to love with the perfect blend of Molasses, Cinnamon, and Ginger baked into a chewy and delicious sugar coated cookie?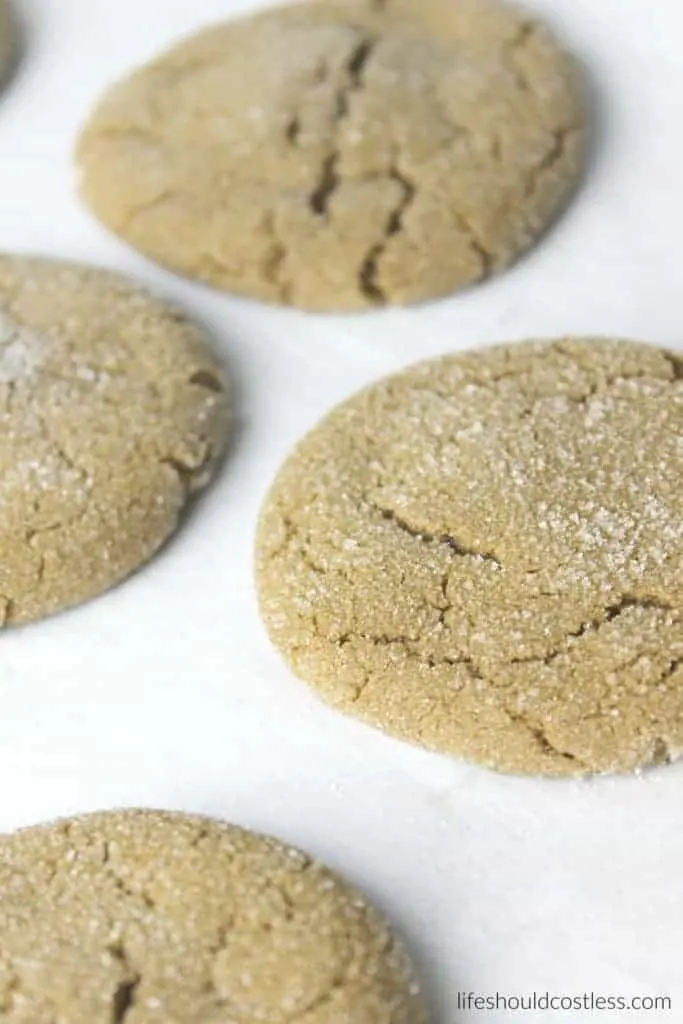 *Hey there, thanks for stopping by my website. This article is super old, so it has been archived as I no longer update it…so proceed if you wish…but it is definitely not my best work. Please stop by my home page, here, and see some of my better content. Thanks! ~Sarah*
When I originally posted this recipe , I did not have a decent camera AND didn't know how to properly add a free printable recipe card. So, lucky for all of you, I decided that it is time to go back and give it a bit more effort. Plus, these cookies are bound to be someones new tradition…if only they knew that this recipe has been on the internet for four+ years already. Oh well, live and learn…which is the story of my blogging career. Boy has there been quite the learning curve!
Back on to the subject of these delicious cookies, it's time to show you the recipe, Yay! Honestly they speak for themselves so I really don't need to keep trying to talk them up.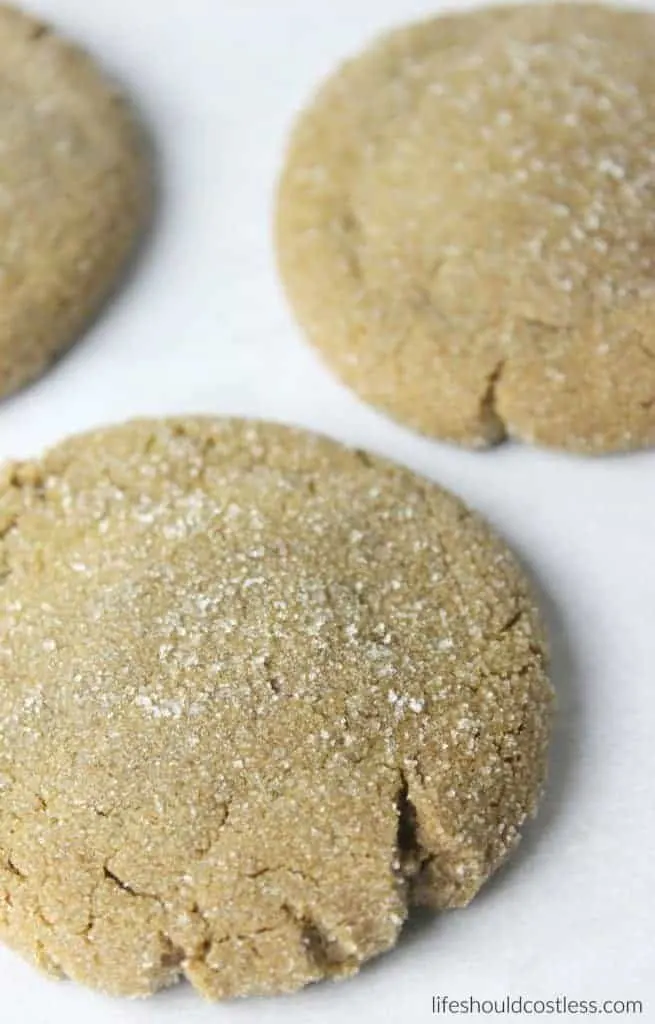 *I have links for more AWESOME recipes at the bottom of this post, so make sure to keep on reading!*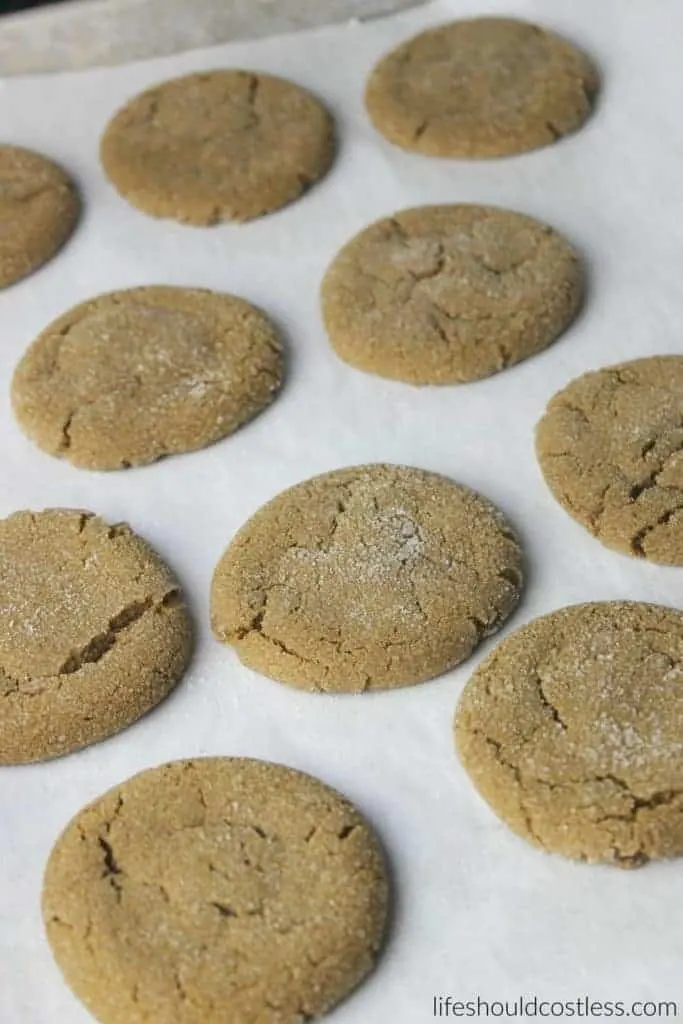 Grandma Utahna's Molasses Cookies
Author:
LifeShouldCostLess.com
Ingredients
¾ C shortening (melted)
1 C sugar
¼ C molasses (mild flavor)
1 egg (well beaten)
2 C flour
½ tsp cloves
½ tsp ginger
½ tsp salt
1 tsp cinnamon
2 tsp baking soda
+ Additional Sugar (to roll the cookies in)
Instructions
Mix the first four ingredients together. Then add the remaining ingredients and mix well. Cover and chill for 3-4 hours (though I usually only chill about 1 and ½ hrs). Form into balls and flatten them. Cover in sugar and the place on a greased pan. Bake at 350°F for 8-10 minutes.
Notes
Grandma says she usually doubles the recipe.

The cookies freeze very well so if you want to have lots on hand without baking them fresh, do what Grandma does and freeze a bunch, in an airtight container, and set them out a couple of hours before you need them.

I have noticed that the harder you pack down the cookie ball and if you pat them down flat before you add the sugar coating, the less crinkles that you get in your cookie. Which is what Grandma's look like. I however just do it the lazy way and plop it into the sugar directly from the cookie scoop and then press it flat with my spatula once it is already on the pan. I don't mind crinkles.
*To lighten these cookies up a little, I sometimes make them with whole wheat flour and replace the shortening with half butter and half coconut oil. To read the health benefits of coconut oil, go here.*
Anyway, if you love this recipe as much as I do, please make sure to share it on social media…maybe even a few times (wink, wink). Have a great Holiday season everyone and make sure that these end up on your goodie plates for the neighbors!~Sarah
You may also like (the pictures are links):