I decided to clean out my cars glove compartment and guess what? There were old insurance cards in there from 2008(eek)…which just happens to coincide with my oldest daughters birth. Obviously life has been a whirl-wind since then or I never would have let it go that long. I also haven't been pulled over in 12 years(knock on wood), and only look in there to throw in a new insurance card/registration paper, so that may have something to do with it as well.
I thought it might be a smart idea to have the registration and proof of insurance grab and go ready. Doing so would make it so that in the event of a car accident or getting a ticket, there would be no fumbling around to find what I need, when I need it the most. A brightly colored envelope was my solution. Though I had no idea where to buy one that would be big enough, plus I'm cheap, so I wanted to spend as little money as possible and ended up making it myself.
I folded some brightly colored 12″x12″ card stock (purchased at Hobby Lobby) into big envelopes (one for my car, one for the hubs). *I used this tutorial for how to make an easy folded envelope.*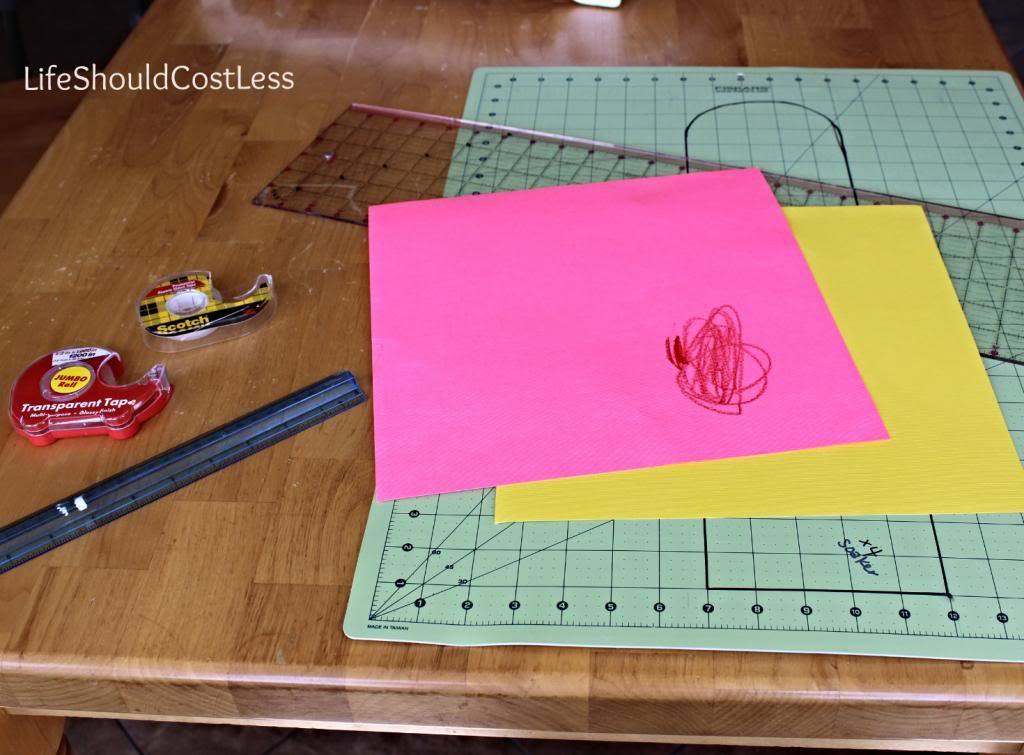 I went a little crazy when gathering supplies. Really all you're going to need besides your 12″x12″ paper and the tutorial is a pen, some double sided tape or glue, and a ruler. That's it!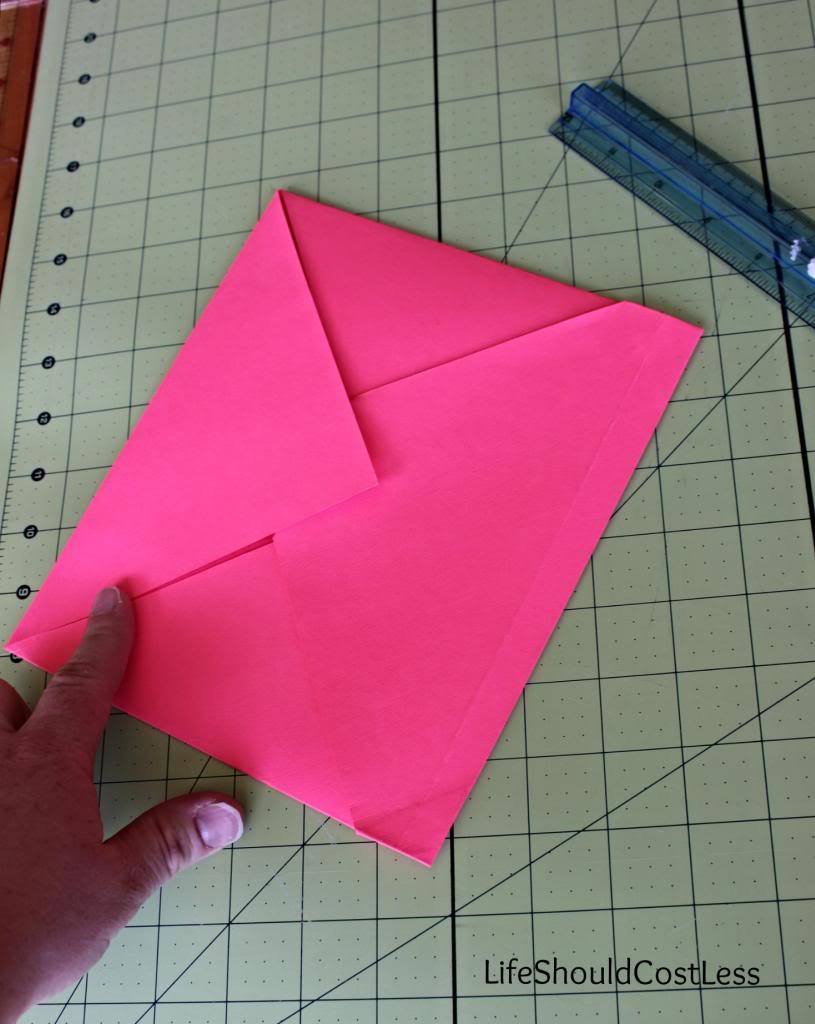 My first hand-made envelope since I was in elementary school. Isn't it sweet? j/k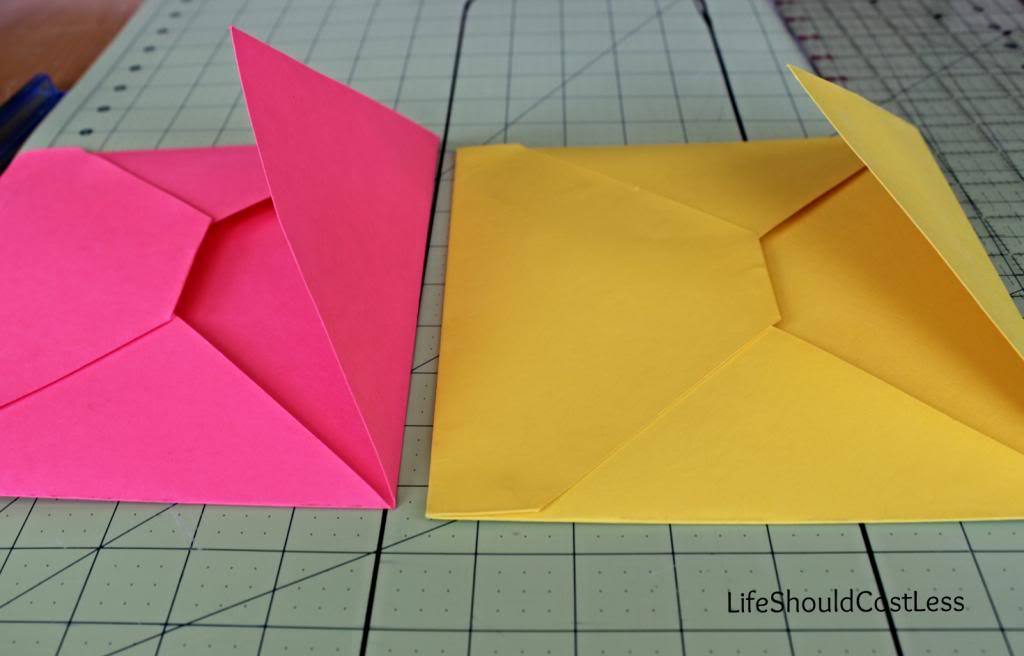 His and Hers envelopes 😉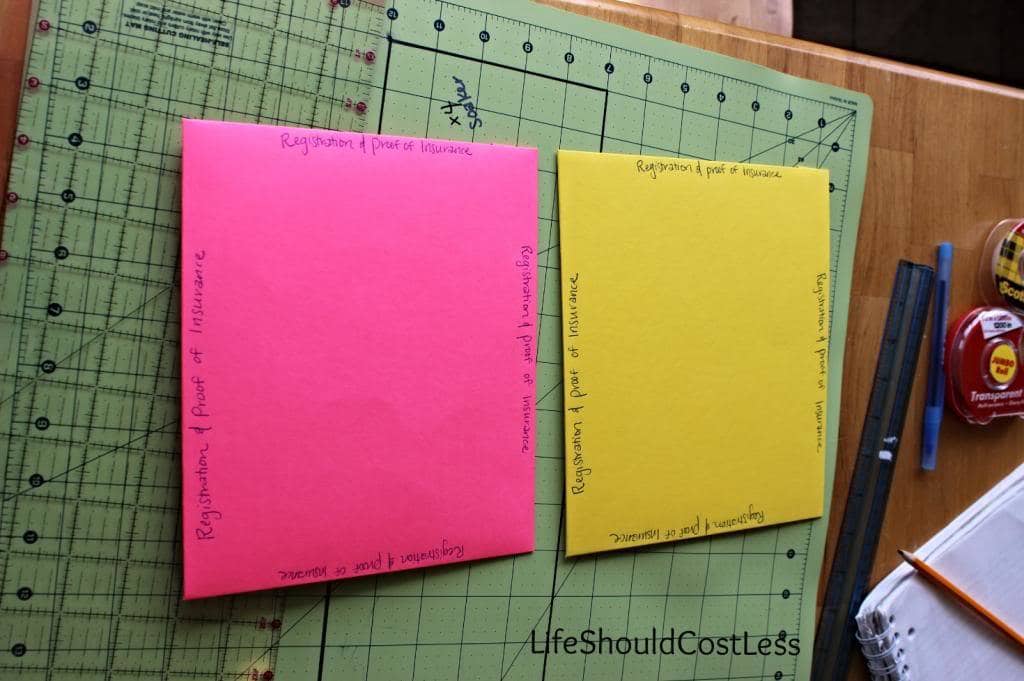 Maybe it's a little over-kill, but I wrote the contents on every edge so that it doesn't matter how the envelope is put in the glove box it is still going to be easy to read what's in there.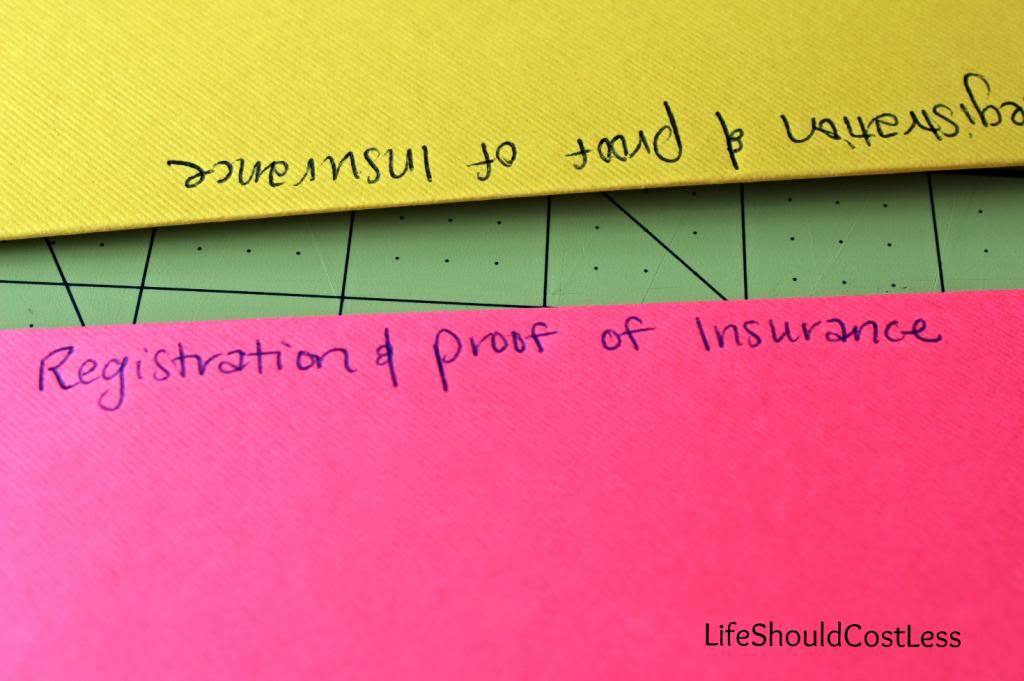 A close-up.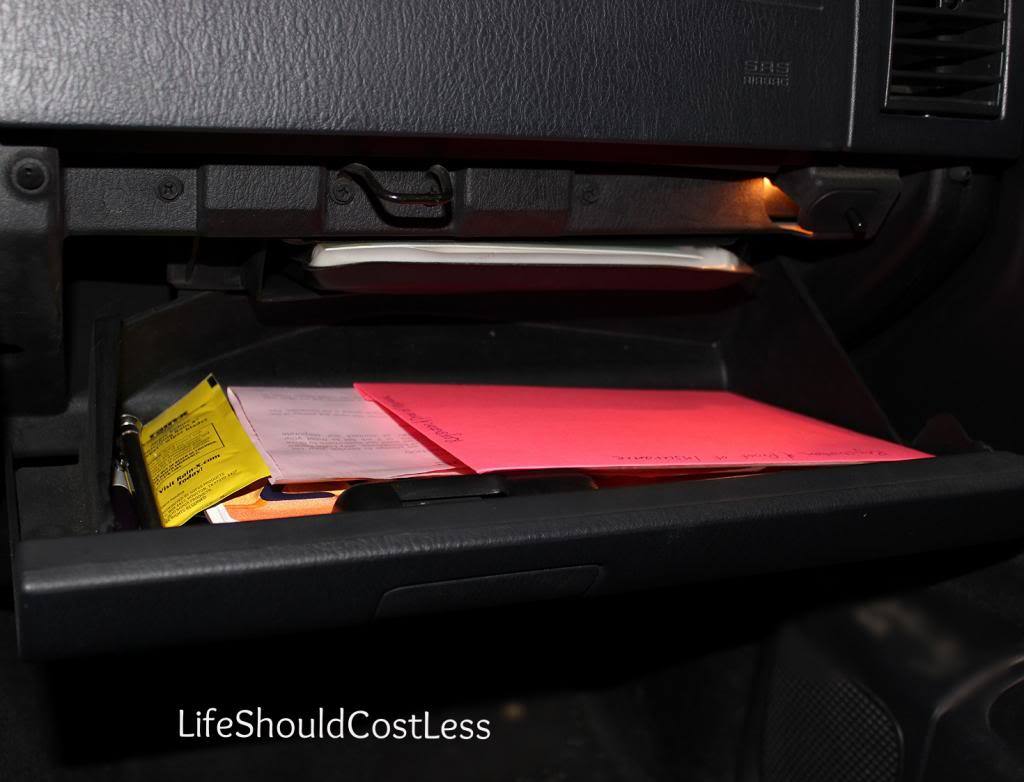 There it is in my glove box! This looks so much better than my heaping stack of old insurance cards and registration papers. I'm sure you can imagine how messy that was, since you know, I hadn't cleaned it out since 2008…
Now I'm ready in the event of an emergency. Hopefully I won't need them though! Add this little project to your to-do list and you can be prepared too! Even with kids pestering me the whole time, it only took a few minutes to make these envelopes and get the glove box organized.