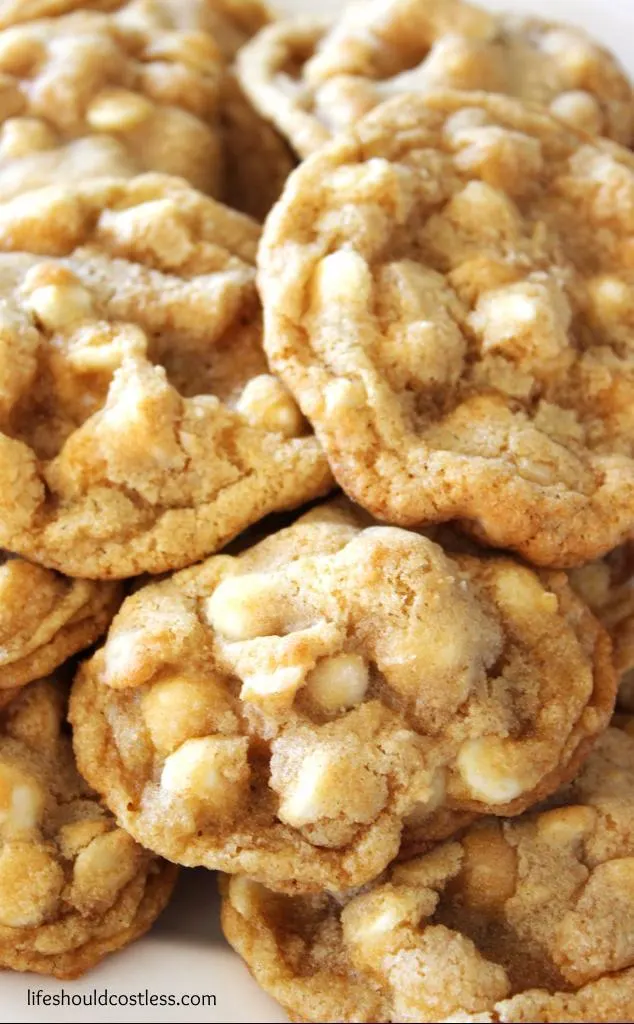 I grew up loving Subway Restaurants White Chocolate Chip Macadamia Nut Cookies…in fact, during my fluffiest days, I used to go and buy them by the dozen or half-dozen and scarf them down… I don't do that anymore, but I do still love their cookies, or at least how they used to be. Has anyone else noticed that the amount of chocolate chips and macadamia nuts in Subways cookies has gone down so much that getting two chunks of macadamia nut in the same cookie is like winning the lottery? Ha ha…totally a first world problem but I've wanted to re-create the way that their cookies used to be, and found a good recipe to base it on, but I still had a few things that I wanted to change about it.
I simplified this recipe a bit so it is now a one-bowl/ one-mixer recipe, which cuts down on dishes and the extra step of adding the dry ingredients to a separate bowl. I use whole white wheat flour, so yours will be slightly less golden in color if you make them with standard white flour.
Make sure you read down to the bottom, I give some great tips to get the cookies just the right texture of being super chewy and absolutely perfect!
Pre-heat Oven to 375°F. In your mixer, add the following:
½ C Softened Salted Butter
¾ C Sugar
1 Egg
1 tsp Vanilla Extract
Mix well, then add:
1 & ¼ C Whole Wheat White Flour
½ tsp Baking Soda
Mix very well, then add:
6 oz White Chocolate Chips
2.5 to 3 oz Chopped Macadamia Nuts
Mix well. Drop by
Cookie Dough Scoop
onto parchment paper lined baking sheet. Bake for 6 to 8 minutes.
They will not look done.
When you remove from oven, leave them on the cookie sheet for 1 to 2 minutes then transfer to cooling rack. Enjoy! Yield is about 22 cookies.
For some photos of the process, keep reading.
*Please note that I had doubled the recipe for these photos, also that
Cookie Paddles
would be the ideal thing to use in your mixer, but I haven't gotten around to buy any yet.*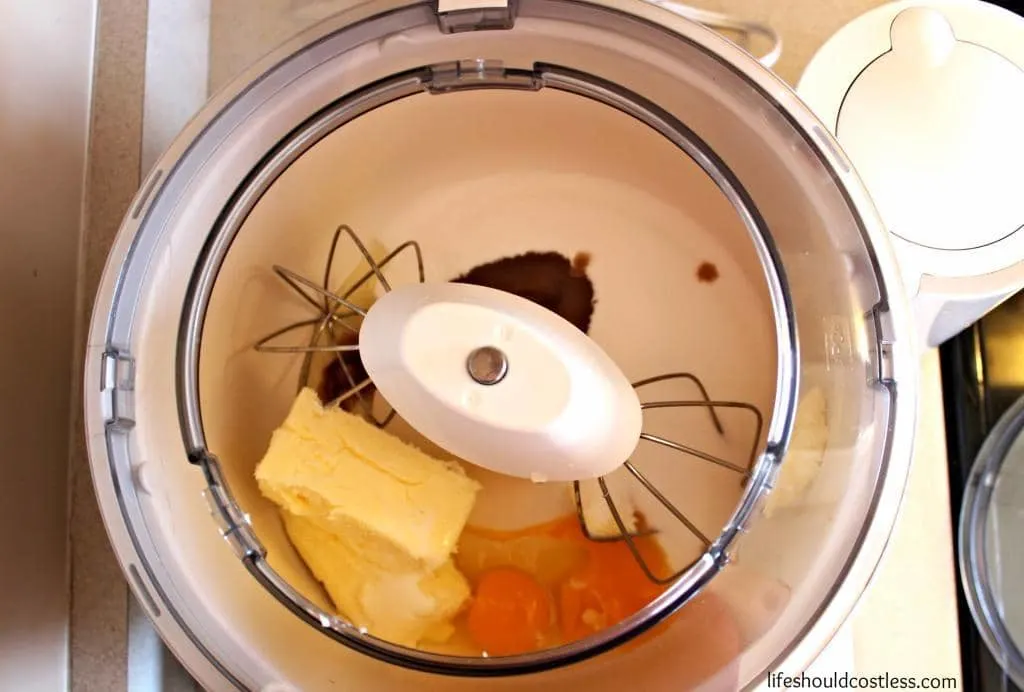 The first few ingredients.
Mixed well/creamed.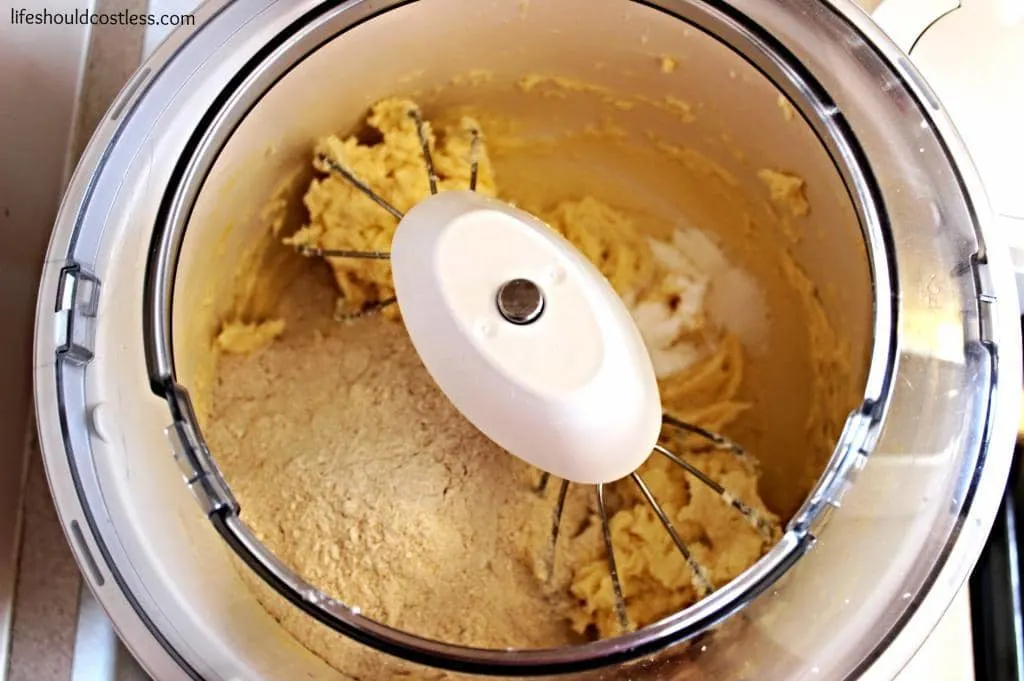 With added flour and baking soda.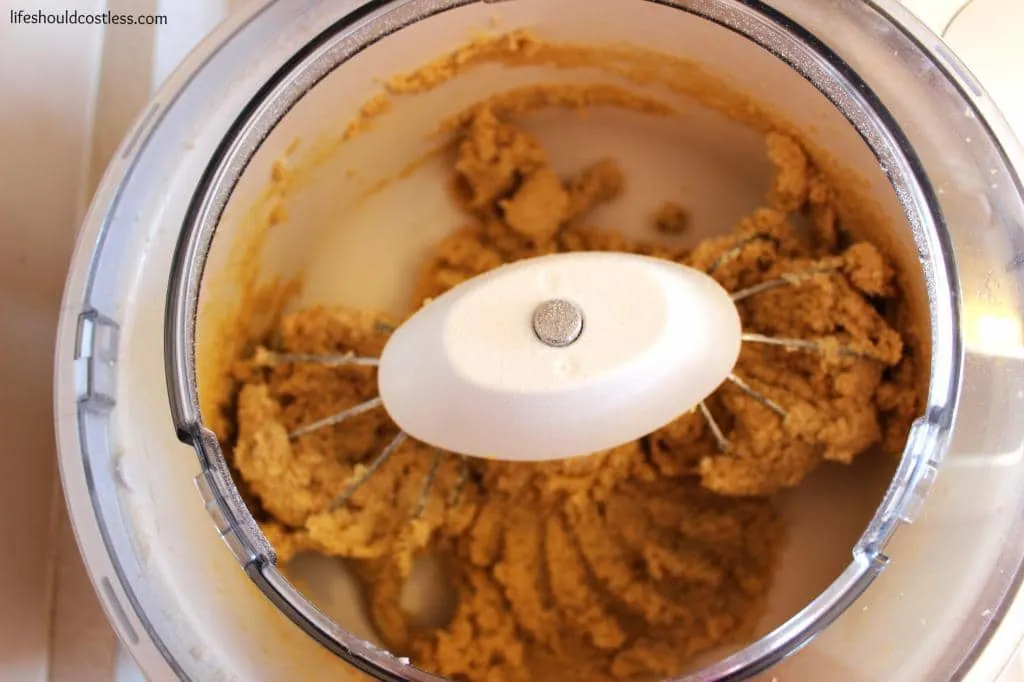 All mixed in. Mix very well!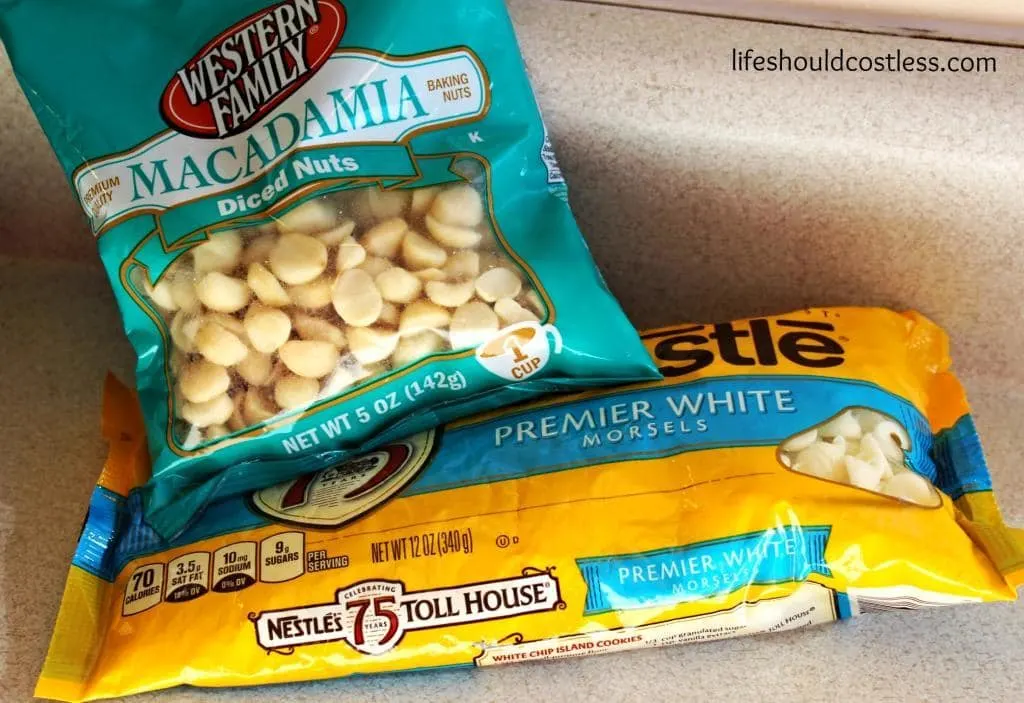 Just thought I'd throw a pic in there of the chocolate chips and macadamia nuts that I used…they're so good!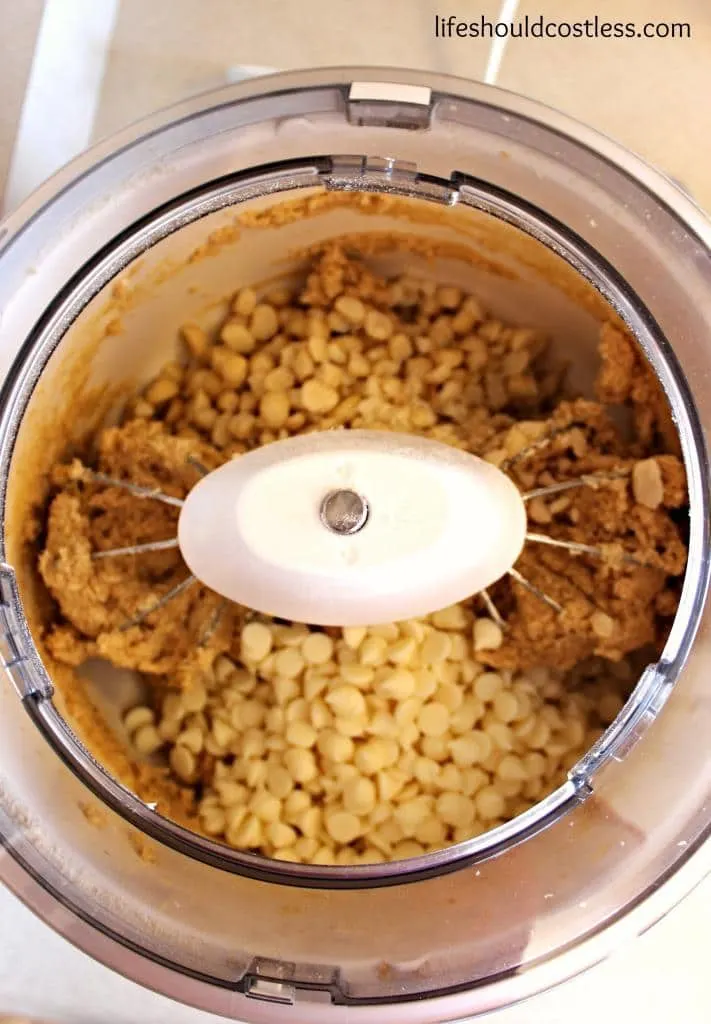 With the added chocolate chips and nuts.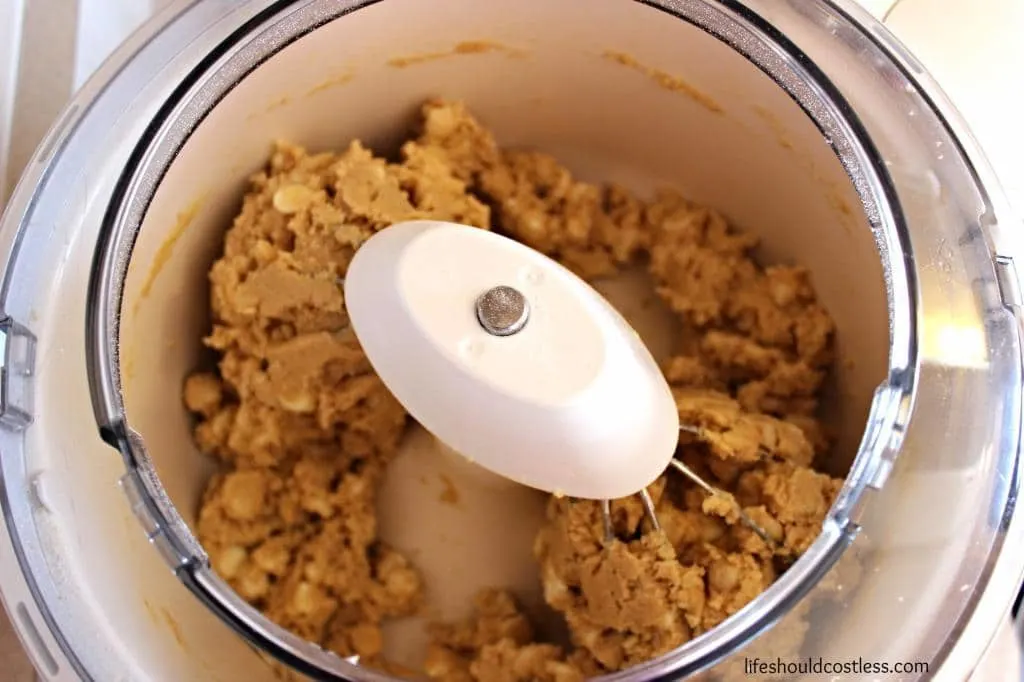 All mixed up and ready to scoop.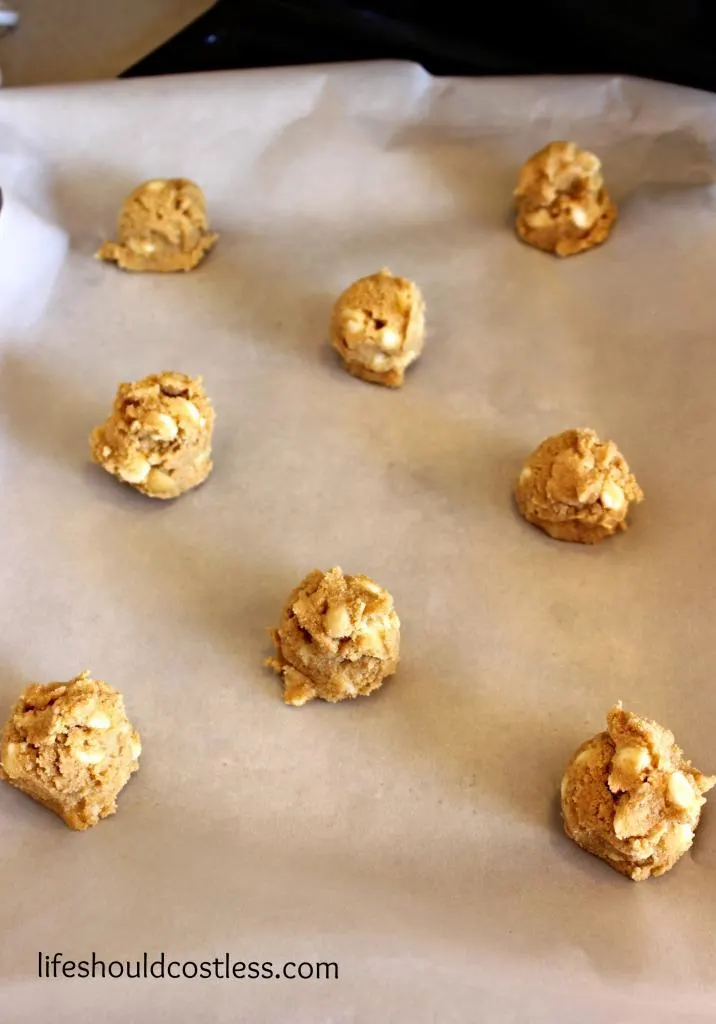 They always spread out quite a bit, so I stagger them on the cookie sheet.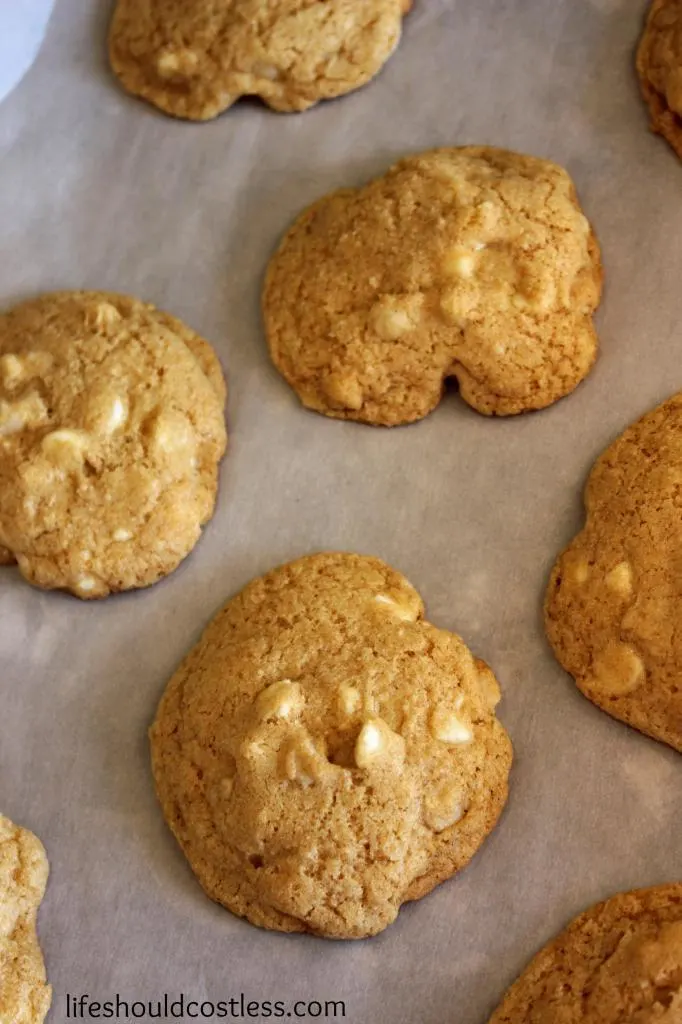 They don't quite look done when it's time to take them out, but they are done…trust me!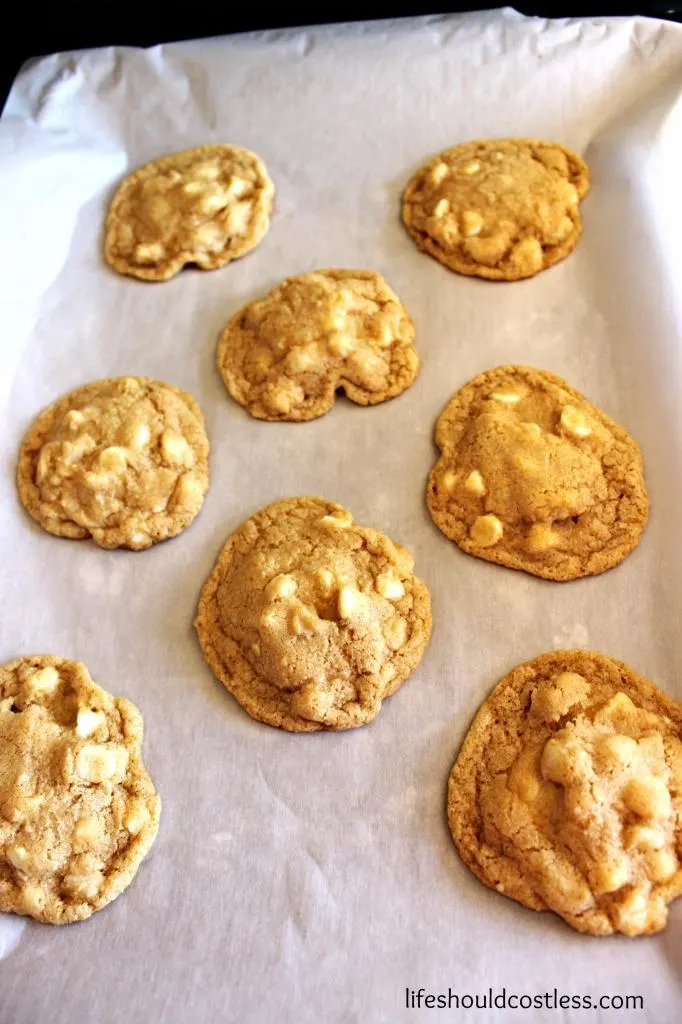 Now they've sat on the cookie sheet for a couple more minutes, they are ready to place on the cooling rack.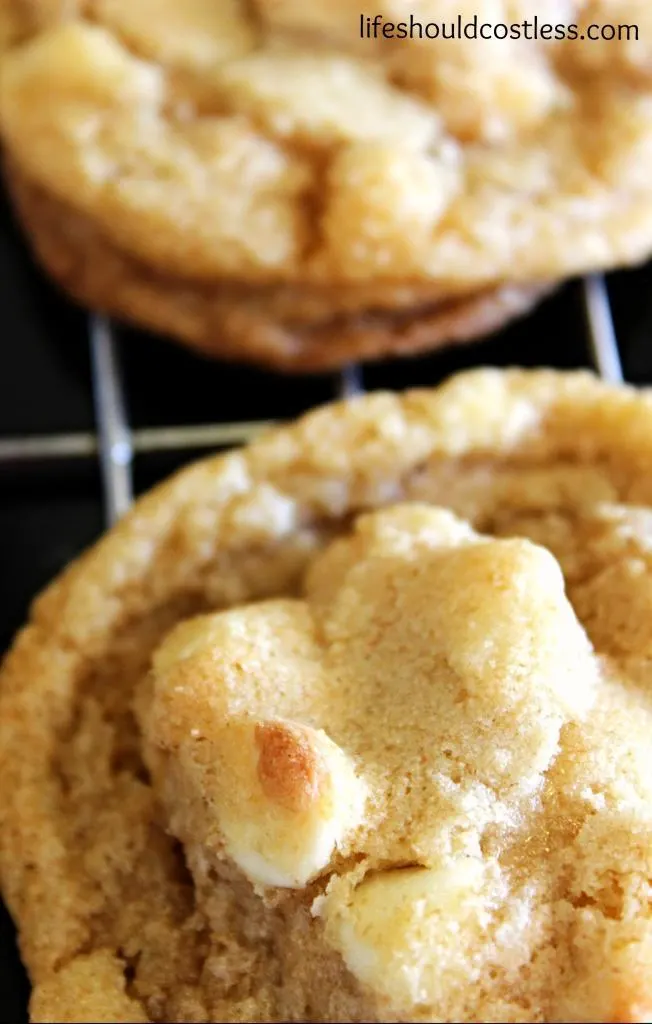 They are done! Enjoy!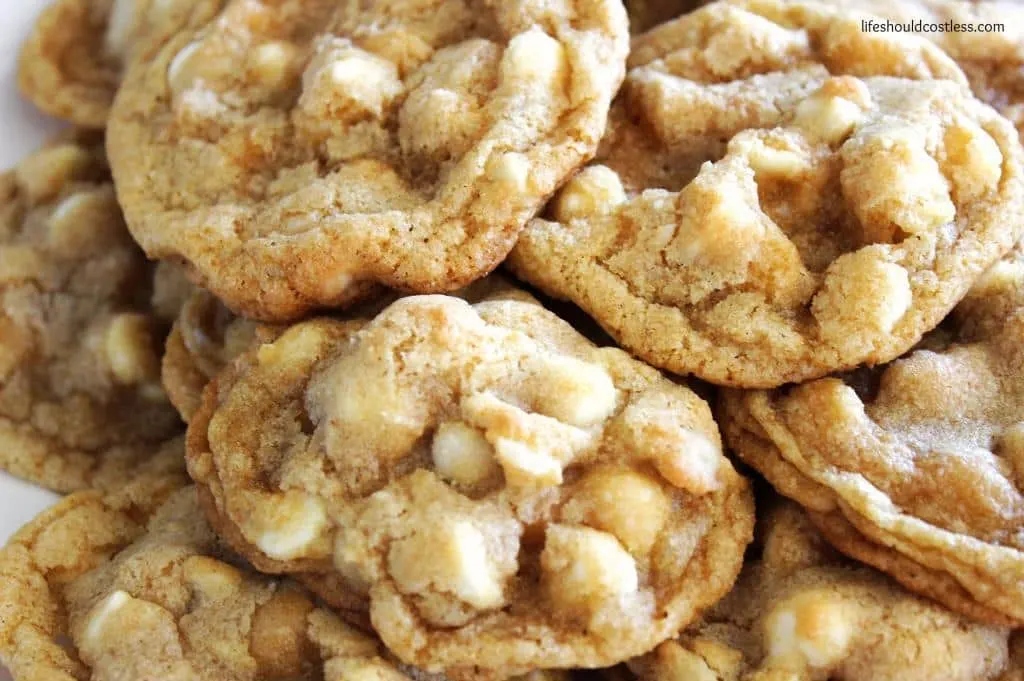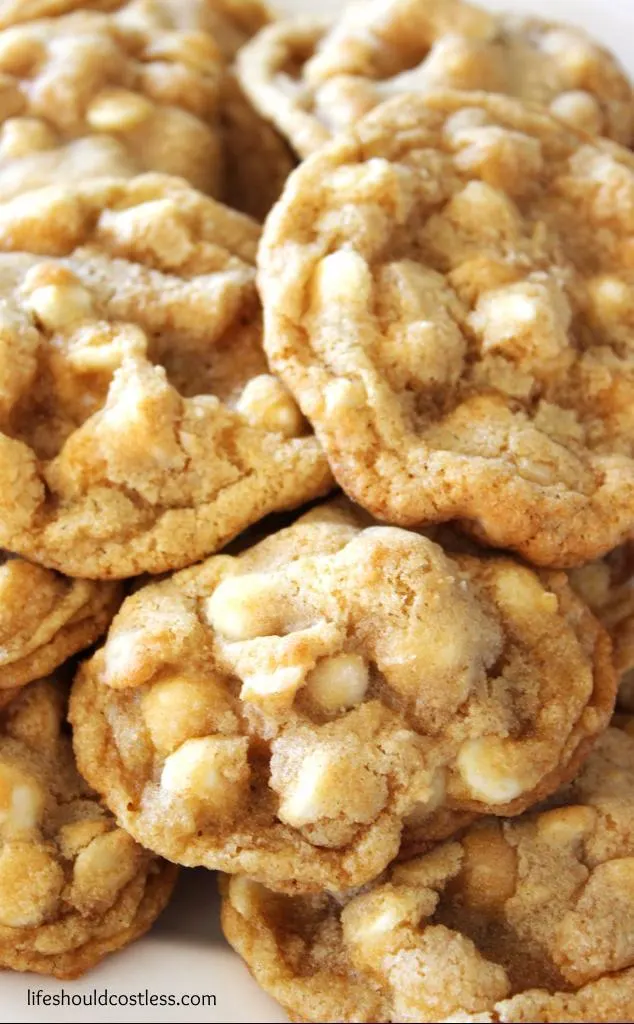 Make sure to share this post with any cookie lovers you may know! Let me know how you like them!