I like to make my own mayo because I can control all the ingredients, especially fats and preservatives. However, making your own mayo can be a daunting and extremely tedious task. I've botched more than my fair share of batches because I followed all of the recipes to a T (pouring the oil in so slowly that I thought my arm would fall off by the end…which can sometimes cause the oil to separate as it gets blended too much). So, I've tried recipe after recipe, method after method, and watched Youtube video one after another trying to figure out the easiest, & fastest, way to do this and not mess it up. The most fool-proof method I've found, is as follows (this is with using my recipe):
Step One: add the following to your blender while it is OFF/NOT RUNNING:
*Hey there, thanks for stopping by my website. This article is super old, so it has been archived as I no longer update it…so proceed if you wish…but it is definitely not my best work. Please stop by my home page, here, and see some of my better content. Thanks! ~Sarah*
2 tsp Lemon Juice

(or white vinegar)
1 tsp dry ground mustard

(can use prepared Dijon mustard instead)
1/8 tsp Ground White Pepper
1/2 tsp Sea Salt

(I use Iodized)
1/4 to 1/2
C Safflower Oil or EVOO

(use less here if you want it a bit thicker)
Step 2: Set your blender on Low and pulse it between 6 and 8 times.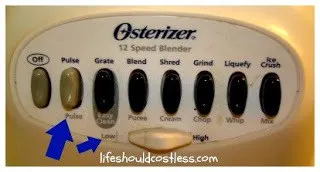 Step 3: Pull the center piece out of your lid,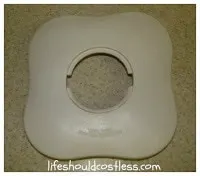 Step 4: Place the lid on and start your blender on a "cream" setting
(even my $20 blender has this setting).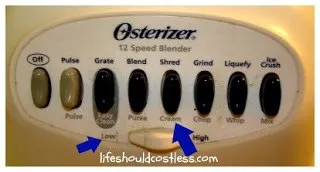 Step 5: Gradually, pouring a steady/even stream, add the remaining oil: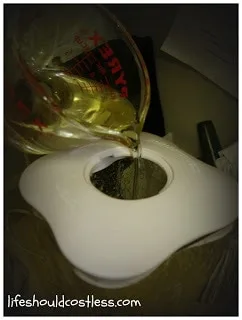 This step should NOT take longer than forty-five seconds to a minute. If it does, you're adding it too slowly and may blend it too much, causing the oil to separate…which means a botched batch of mayo.
There you have it, a simple, quick batch of mayo.
I like to store mine in a pint Jar with a (bpa-free) plastic lid

and write on it with a Sharpie both what it is and when I made it.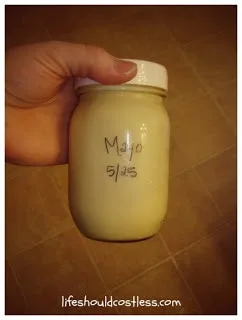 Homemade mayo should be good for up to two weeks in an airtight container in the refrigerator.
*to adapt your favorite mayo recipe to this method you should be able to follow step one and add all the ingredients to the blender except make sure to only add no more than 1/4th or 1/3rd of your oil . Then add the rest of the oil in Step 5. Other than that, it should be about the same as making my recipe.