A house fire has got to be one of my biggest fears! I have to say that it is a completely rational one too…which I think is the scariest part! The week that we moved here a family in our new church group lost their house to a fire. This hit a little too close for my comfort. I kept thinking about that poor family and how they had lost everything, and it was so sad!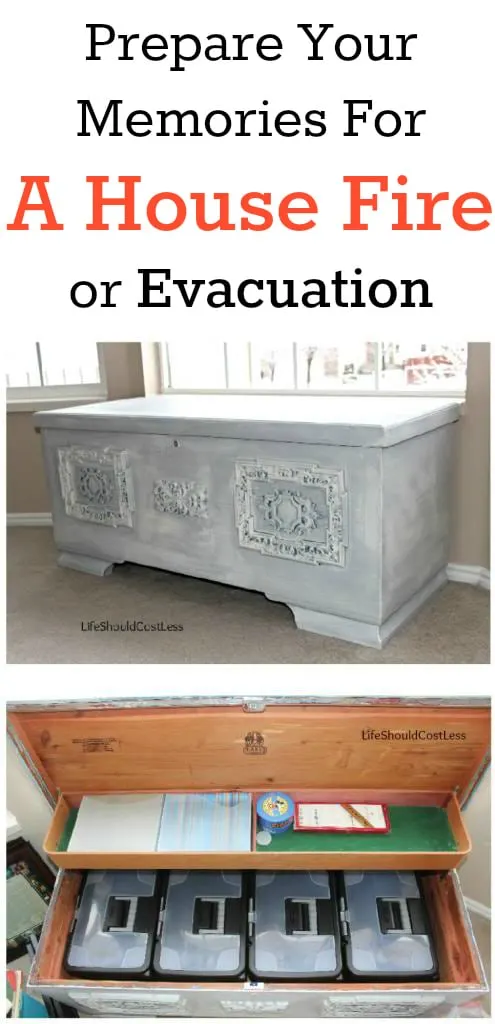 *Hey there, thanks for stopping by my website. This article is super old, so it has been archived as I no longer update it…so proceed if you wish…but it is definitely not my best work. Please stop by my home page, here, and see some of my better content. Thanks! ~Sarah*
What could we, my husband and I, do about these fears? One can only be as careful as possible, but sometimes that just isn't enough. We decided what material items we hold the most dear and added them to a cedar chest that will always be kept within a few feet of our front door, for easy access and a little peace of mind. Actually, my mom told me about this idea years and years ago and it always sounded like it would be a smart thing to do. However, until I had kids and realized just how devastated I would be if all of their baby pictures were gone, never to be seen again, did I know that I needed to get to this project. Sooner rather than later too. I guess that's one good aspect of looking for fresh ideas to blog about, it motivates me to get my huge backlog of projects done ;).
Obviously, things are really only things, so once we know that the children are safe, each other is safe, and if there is still time, this box is next on the list of things to grab if the house is ever on fire. The contents of this box really won't hold much, if any, value to anyone else but these are the things that I would be pretty upset about if we ever did have to face a fire or, heaven forbid, have to abandon our house for some crazy reason… at least the individual totes are grab and go ready (worst case scenario).
Here are the steps we took in case any of you would like to do it too:

Choose a box/trunk/ or cedar chest of some sort to keep within a few feet of the front door for easy access. I chose this cedar chest because not only is it a family heir-loom, but it also needs to sit right on top of the only heating vent in the formal living room, so it is the perfect choice.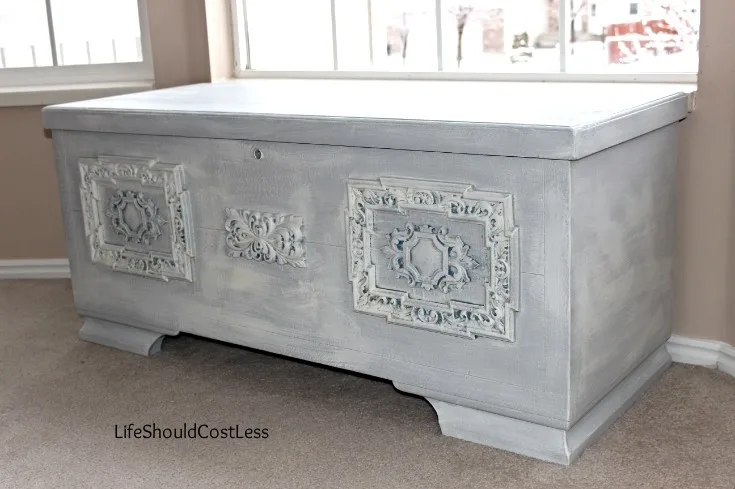 Decide how you want to organize it all within the box. I was pretty happy that what I chose to do fit perfectly inside!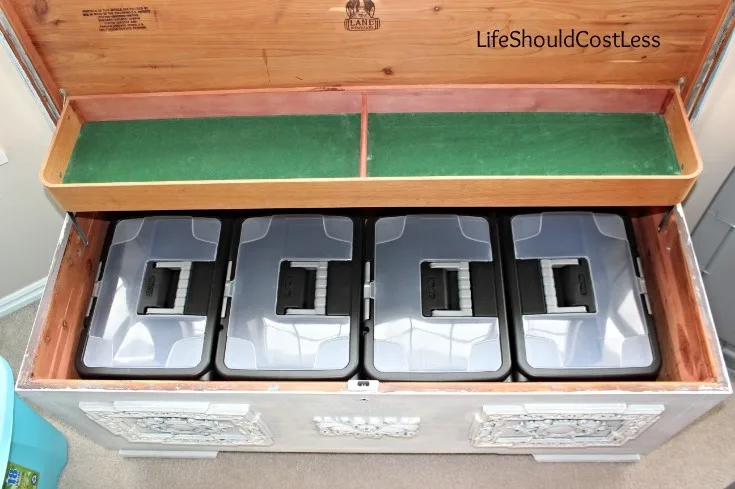 Gather everything that you need to sort through and prioritize what goes in the box, what you'd still like to keep but isn't quite as important, what gets tossed, and what needs to be donated. You'll be surprised by some of the things that you're holding on to that are just plain silly or don't hold the same meaning that they did years ago.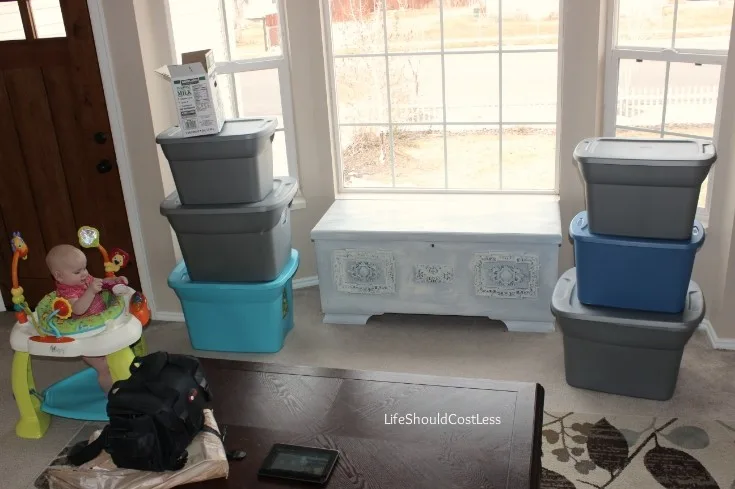 It gets messy, but it's just one of those things that you have to make a huge mess in order to get it all where it needs to go.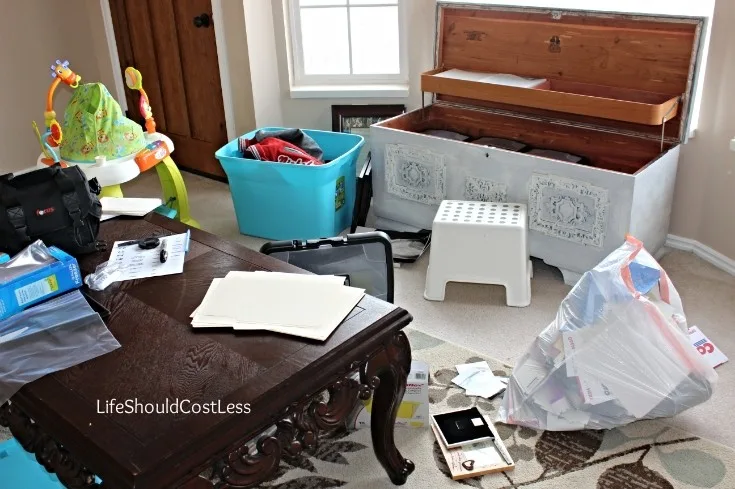 I kept things like all of the girls pictures, their drawings, blessing dresses, birthday/holiday cards from grandparents, the wrist-bands and their umbilical stubs from their birth (yes, I'm one of those weirdos that saves those…my mom saved mine so I just saved theirs). It's not ultra-organized either. The important thing is to make sure that it is all in there and you can come back to it and do a better job as your schedule permits. For my husband and I, we mostly just stuck to wedding photos, little trinkets, his mission pictures, and a few other little things. There is a little wiggle room left next to the totes where we can throw in a few yearbooks as well.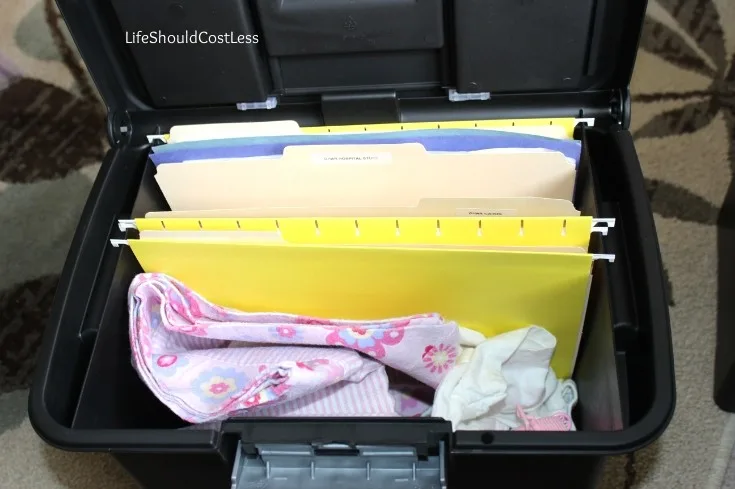 Label everything as needed.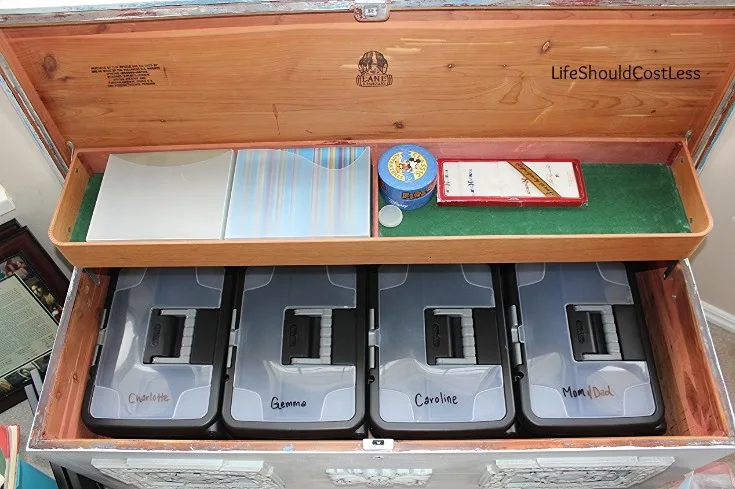 Back up all of your photos from your computer and add it to the box! It took me about 45 minutes to burn all the photos to DVDs (6 of them)…not too bad considering it is ALL of our digital photos and a few that we had previously scanned.*This would be a smart item to keep a copy of in your bank deposit box as well.*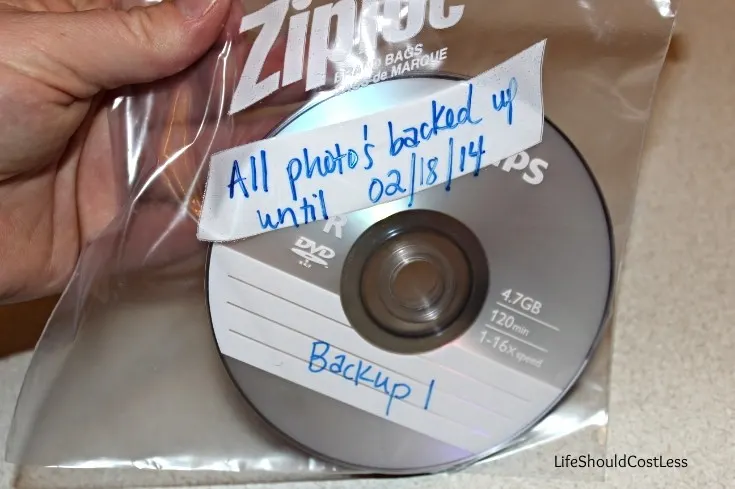 Now enjoy some peace of mind! When you consider how long I've wanted to do this project, the sense of accomplishment is going to take a while to fully soak in but at least now I can say that it is done. Plus it'll be nice to have five spare totes. I think I feel another organizing project coming on.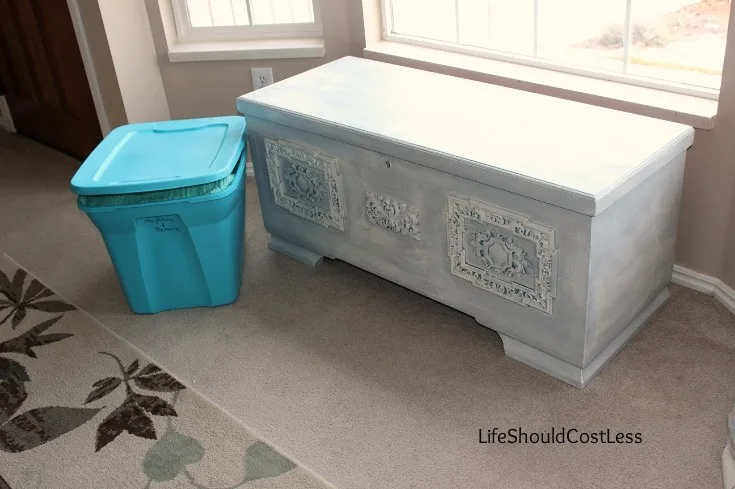 Other helpful things:
It's also a good idea to inform your neighbors about the box and invite them to kick your door in and save it if they ever see your house on fire when you're not home… I'm a little shy, so it may take me a little while to get the courage to tell all of my closest neighbors.
If you're wondering about my cedar chest and missed my post on it, make sure to check out My Country French Cedar Chest Make-Over with Chalk Paint.
Best Pinnable Image: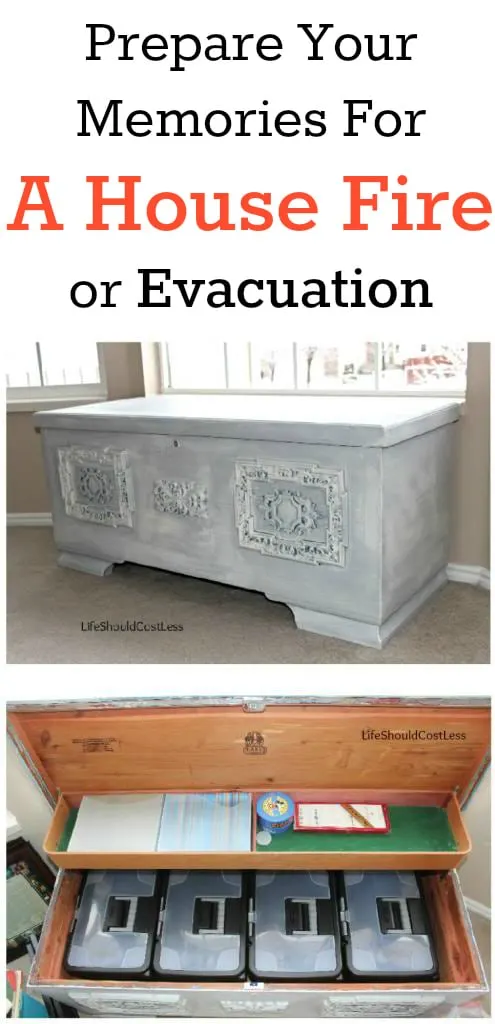 *Hey there, thanks for stopping by my website. This article is super old, so it has been archived as I no longer update it…so proceed if you wish…but it is definitely not my best work. Please stop by my home page, here, and see some of my better content. Thanks! ~Sarah*
*Hey there, thanks for stopping by my website. This article is super old, so it has been archived as I no longer update it…so proceed if you wish…but it is definitely not my best work. Please stop by my home page, here, and see some of my better content. Thanks! ~Sarah*