Join Sarah on Facebook, Pinterest, and/or Subscribe to keep up with what's new at lifeshouldcostless.
Last year I had the idea to make popcorn balls and arrange them in the shape of an American flag and I just never found the time… lucky for me, my sister is visiting and so this week she helped me finally get around to making them. If you plan on going to a gathering this summer for Memorial, Independence, or Labor Day (or all of the above), this would be the perfect addition to a dessert table.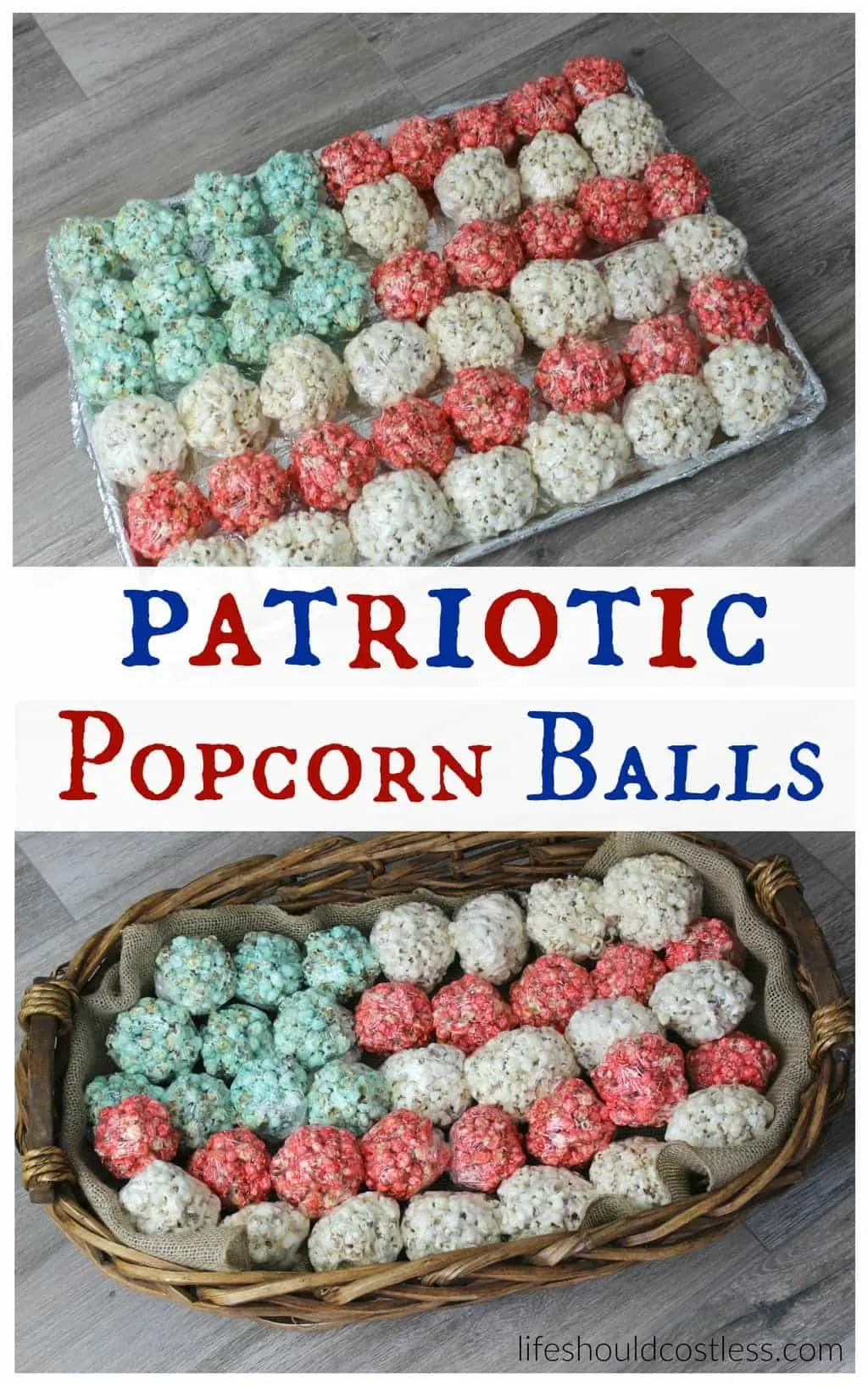 A while back I found a couple of commercial sized cookie sheets at the DI (Deseret Industries) for a dollar each…and I have just been itching to do a large-scale dessert or other project with them. I finally got to use them!!! They are so big that they don't even fit in my oven, but I knew if I kept them around long enough I would find a use…even if I do have to wash them in the bathtub when I'm done;).
I started out by lining my cookie sheet with foil since it has imperfections (being second-hand and all) and when you bring a dessert to a gathering, the last thing that you want to do is gross everyone out with a "dirty" (looking) pan.
Once that was done we made two batches of white popcorn balls using Vanilla Almond Bark. Each batch was four quarts of popcorn to every one package of Almond Bark. Which was just melted and mixed into the popcorn. We did a test to see which kind of wrapping would give us the best non-sticking chocolate ball between parchment paper, clear plastic wrap, and non-stick foil and…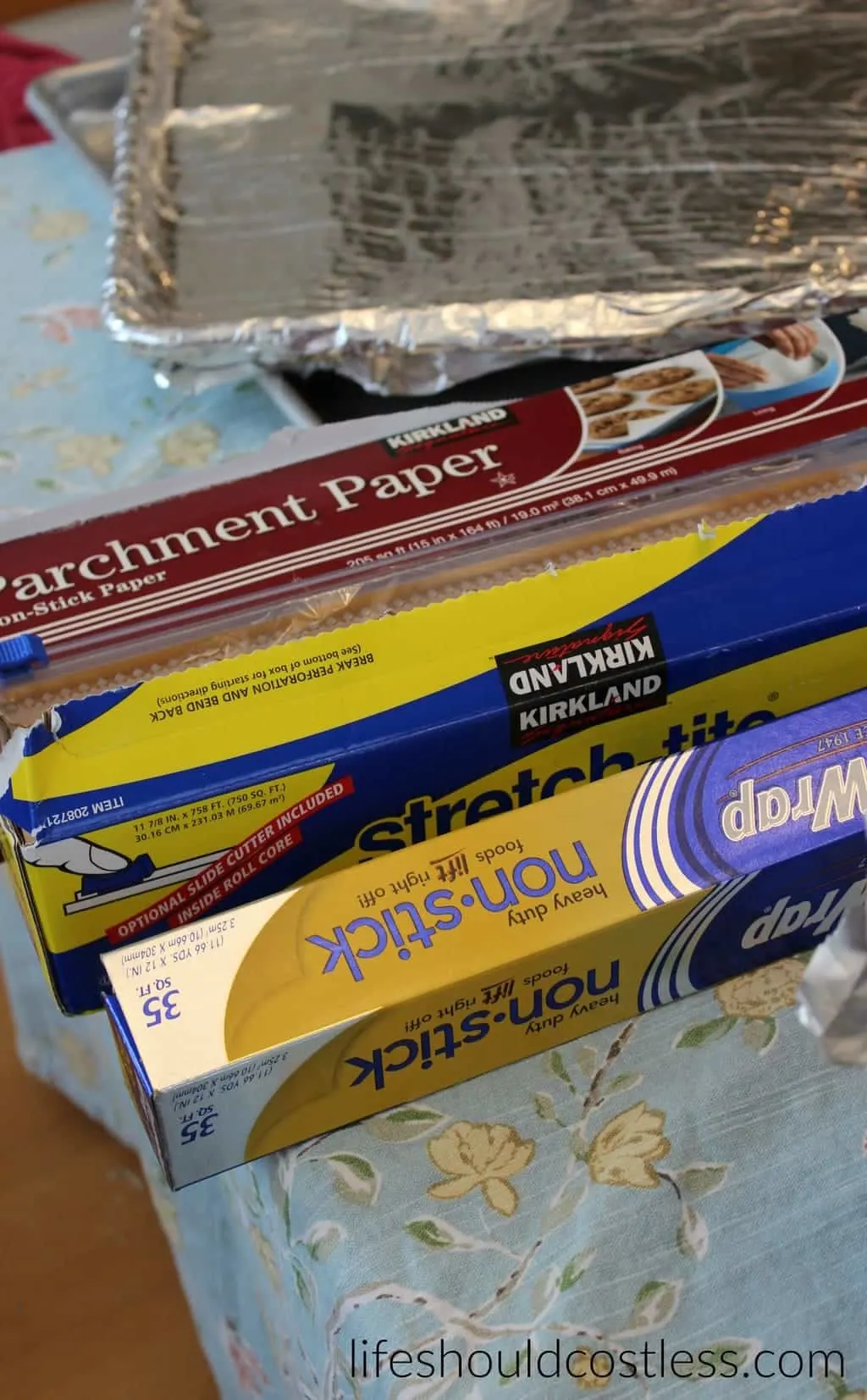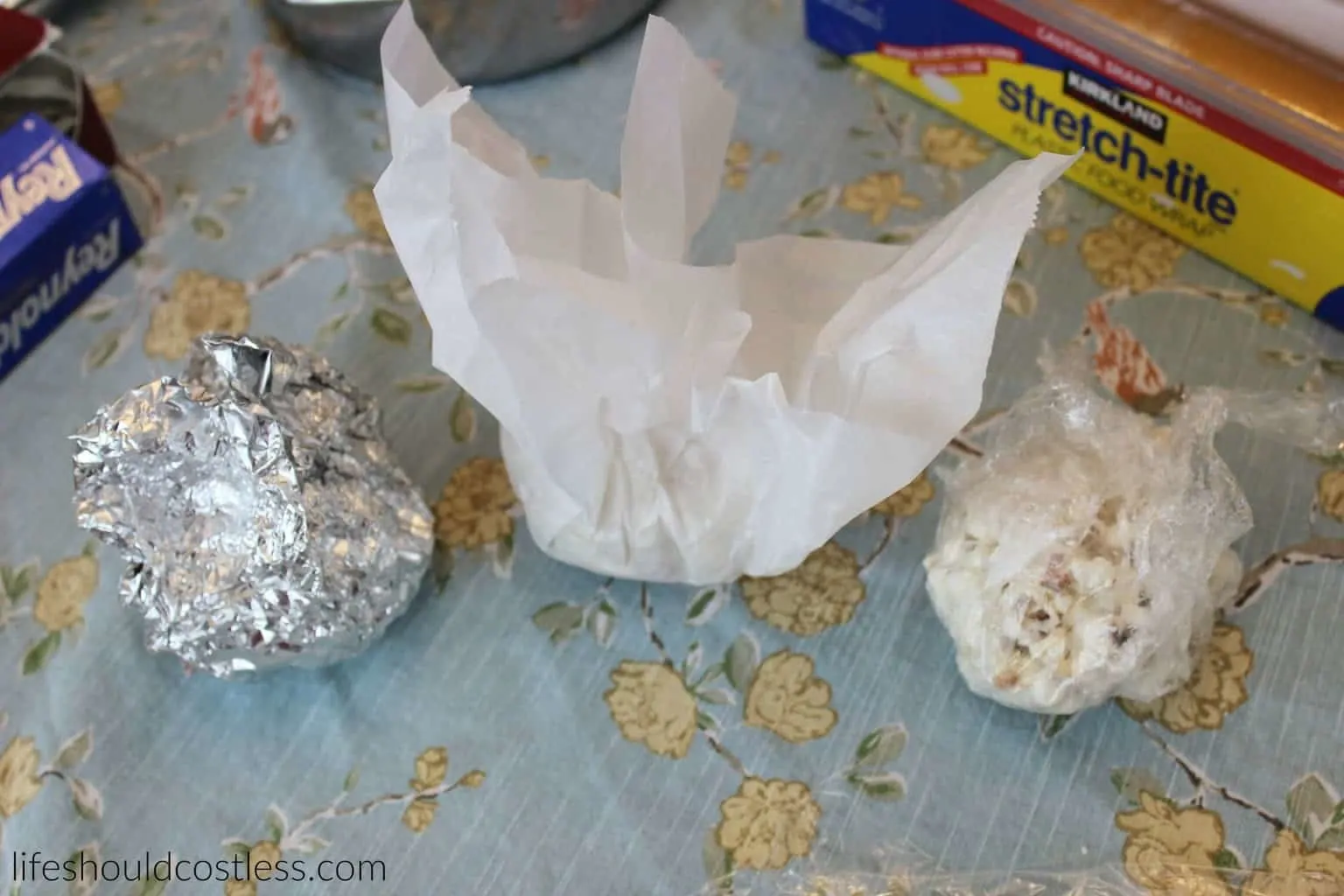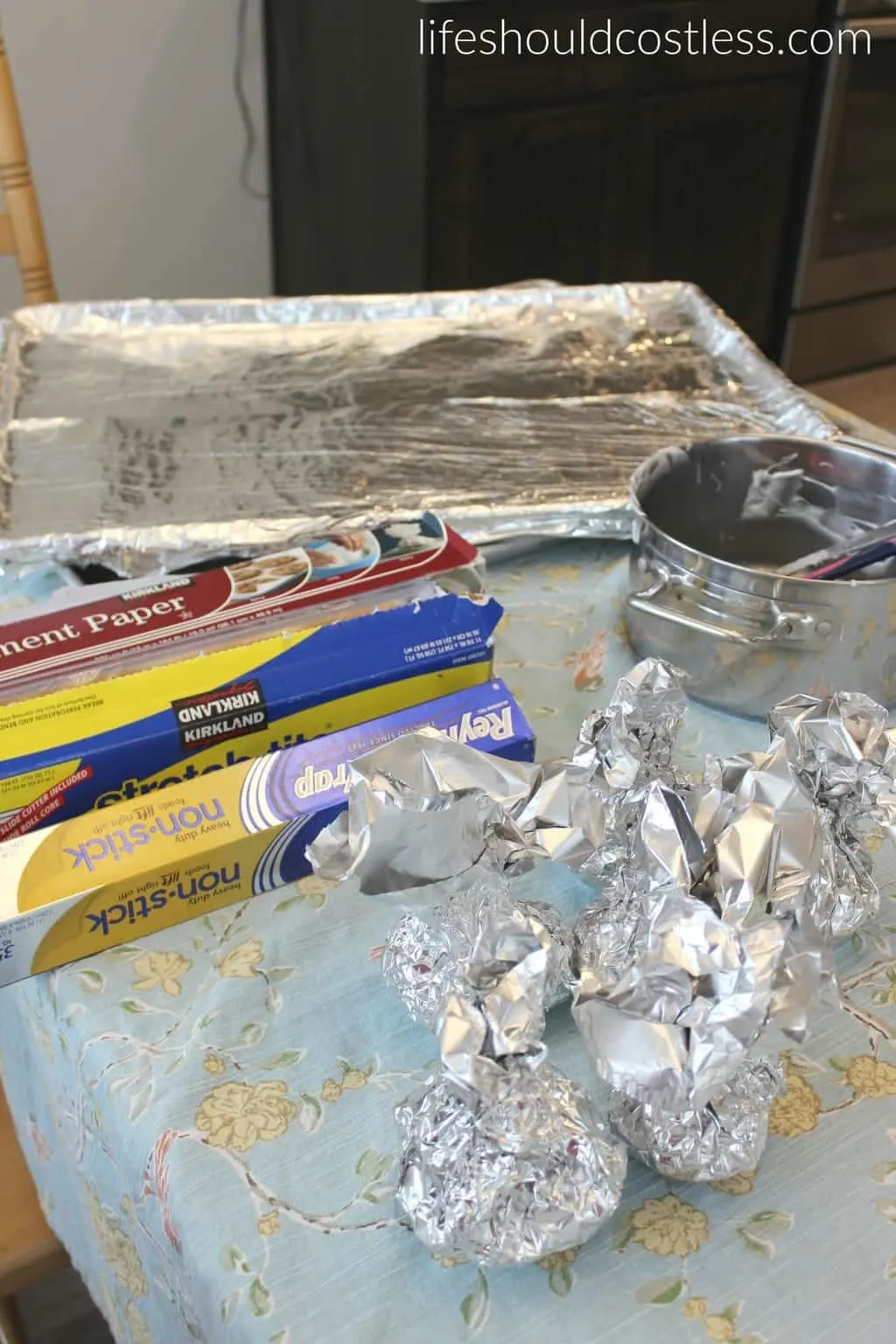 The non-stick foil won! It made them look awesome and they came right out when they had hardened and were just rewrapped in clear plastic wrap.*White chocolate is just fine if your popcorn balls are going to be kept at a lower temperature. However, if you want to make them for an outdoor event, I suggest buying some white jello. I saw this kind at Wal-mart, and it should do the trick and still look great. Just make sure you buy enough to cover your needs.*
The red and blue balls were made using my Jolly Rancher Flavored Popcorn Balls recipe. It took one batch of blue and two batches of red.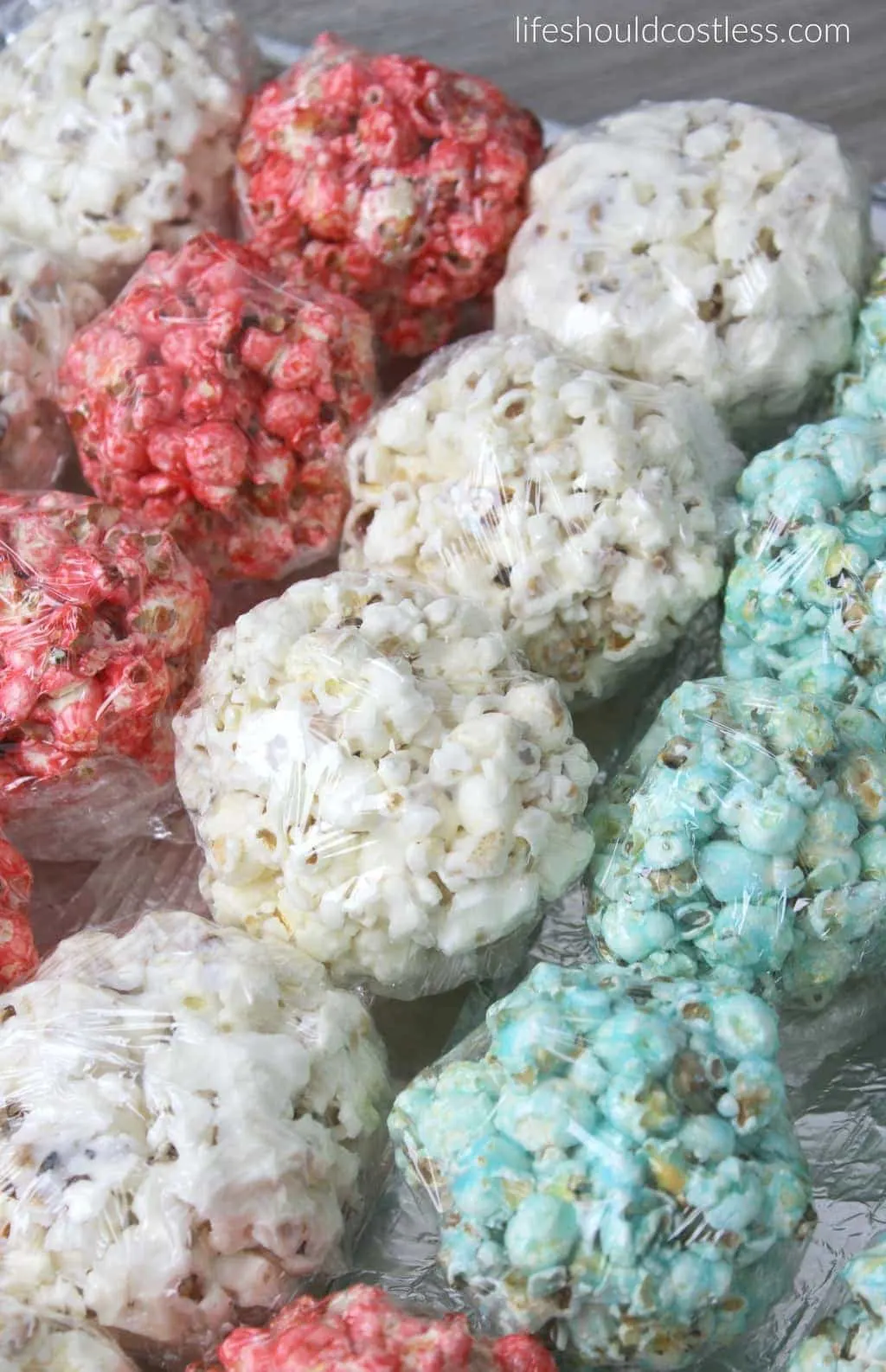 All that was left was to assemble them! First, we arranged them in the foil-lined commercial cookie sheet, and then we also tried arranging them in a large basket that I found at the DI last week (for $5). This basket was HUGE (my five year old informed me that it was the basket used to put Moses in the river…lol), and I actually wished that I had made at least another batch or two of each color so that I could layer them in there…
*Don't forget to check out my entire Patriotic section for some more fun ideas!*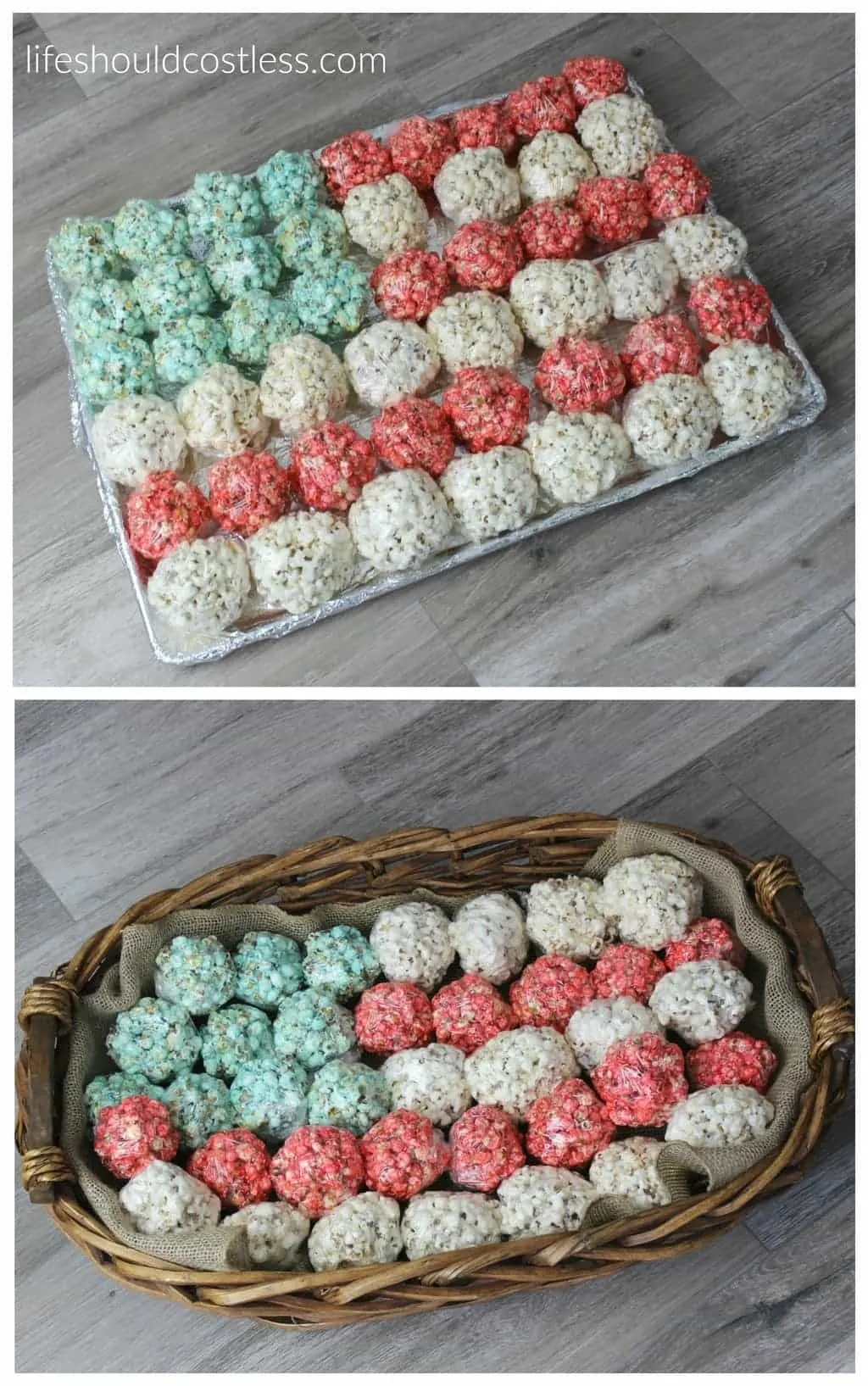 I still think it turned out pretty cute. Even though I could not find my vintage Patriotic fabric (for the life of me). I tucked some burlap into the bottom instead.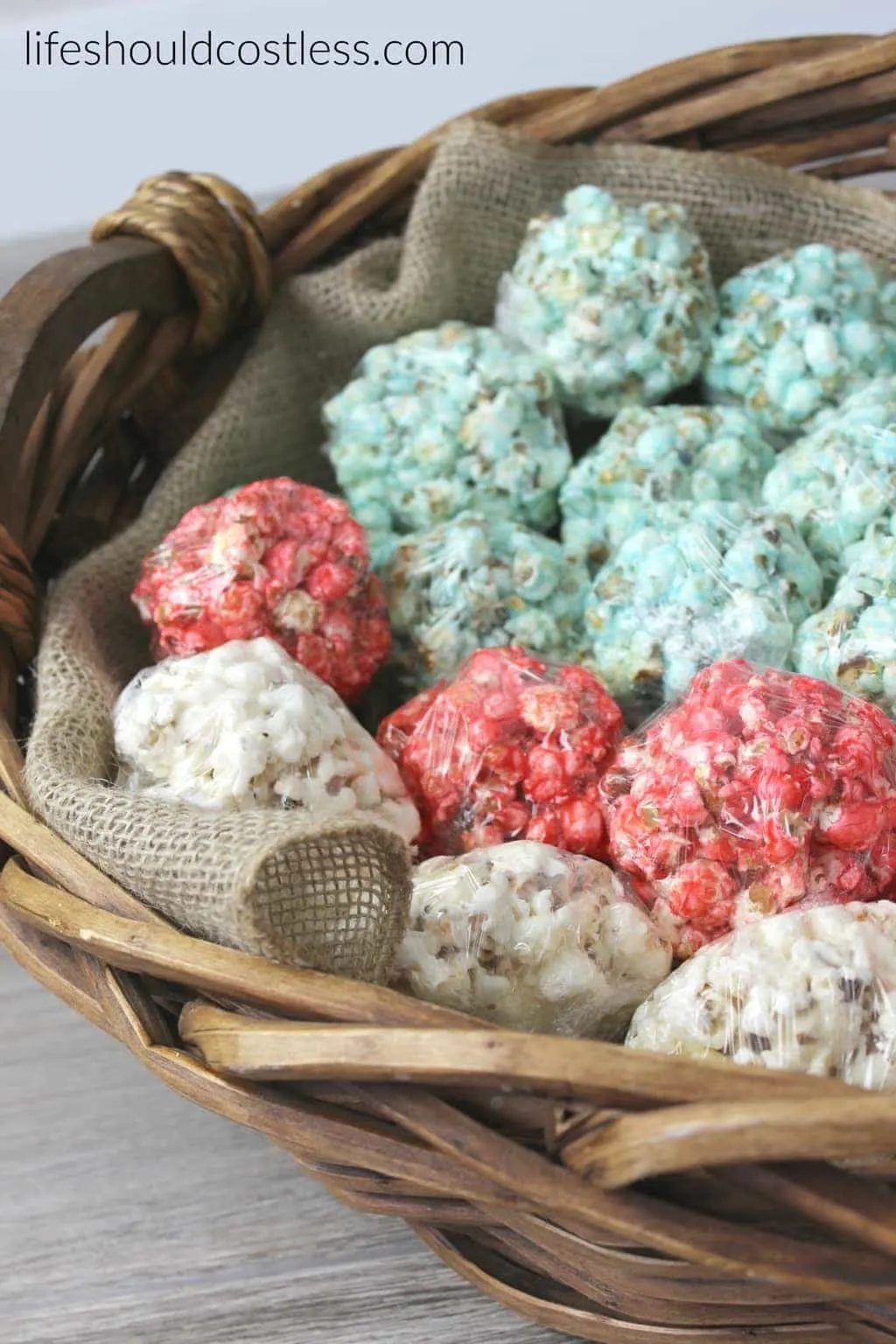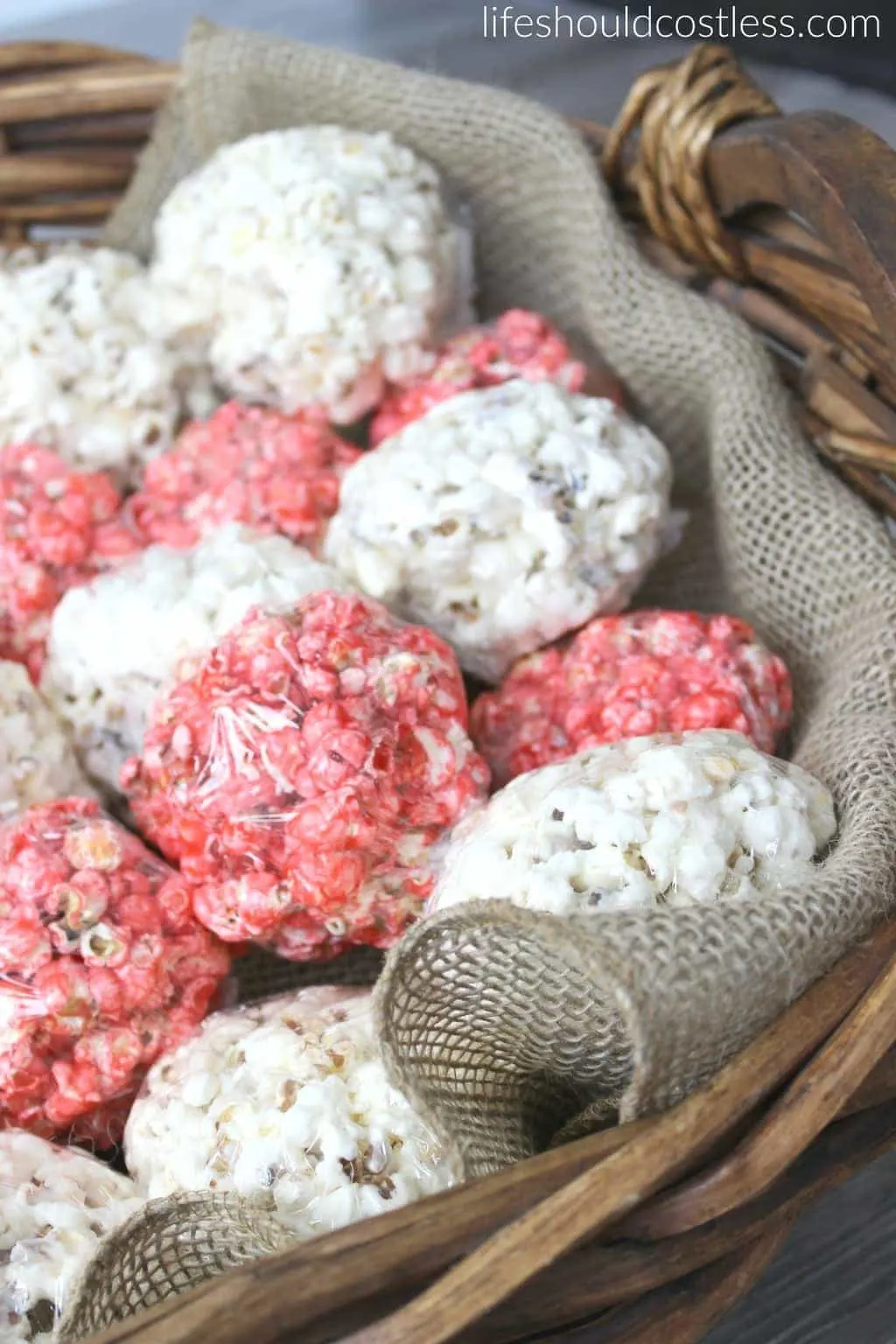 This project took quite a bit longer than I was expecting! It will eat up at least an entire afternoon, so plan accordingly…unless you have lots of helpers, in which case you could probably bang it out in a couple of hours. ~Sarah

Follow along:


You may also like (the pictures are links):