Maybe I'm strange, but I don't consider a cinnamon-sugar coated cookie a Snickerdoodle unless the recipe calls for Cream of Tartar. It's gotta have that slight tang to it, otherwise it's just a cinnamon cookie. Anyway, I thought I'd share this yummy recipe that has recently become my favorite. I think that the best part about this particular recipe is that it makes a pretty small batch of cookies. Which means that I don't go totally overboard gorging myself on them. It makes about a dozen, so between my kids and husband, we each get a few.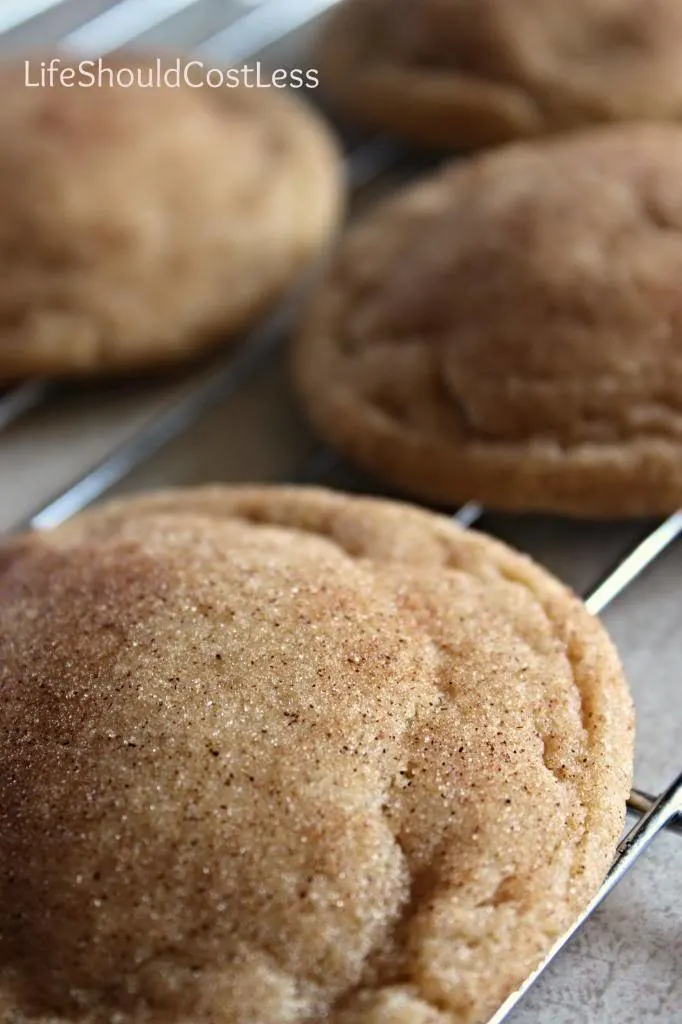 *Hey there, thanks for stopping by my website. This article is super old, so it has been archived as I no longer update it…so proceed if you wish…but it is definitely not my best work. Please stop by my home page, here, and see some of my better content. Thanks! ~Sarah*
I only made a couple of changes to the original recipe, so make sure to check that out too.
In a large mixing bowl add:
½ C Salted Butter
½ C Sugar
1/3 C Brown Sugar
Cream and then add:
1 Egg
½ t Vanilla
Whip until light and fluffy.
In a separate medium bowl add:
1 & ½ C White Flour
½ t Baking Soda
1/8 to 1/4 t Cream of Tartar
Whisk together, then little by little mix into the wet ingredients.
Cover and chill for 1 hour. Pre-heat oven to 300°F. Combine 2 T Sugar and 1 t Cinnamon in a small bowl. Roll chilled dough into balls and then roll in the Cinnamon-Sugar mixture. Bake on a pre-heated, parchment paper lined cookie sheet for 12 minutes. If you want your cookies to be extra thick and chewy remove from pan after a minute or so.
If you want them to be a little more flat, leave them on the cookie sheet to cool. *Remember that they continue to bake a little on the hot cookie sheet so they won't look done when it's time to remove them from the oven.*
Enjoy!