Word searches were always one of my favorite past times when I was a kid , so I thought it would be fun to create some for a boredom buster that will keep young minds sharp. My Free Printable Patriotic Word Search Game has three different skill levels to keep both kids and adults alike busy with these free word puzzles.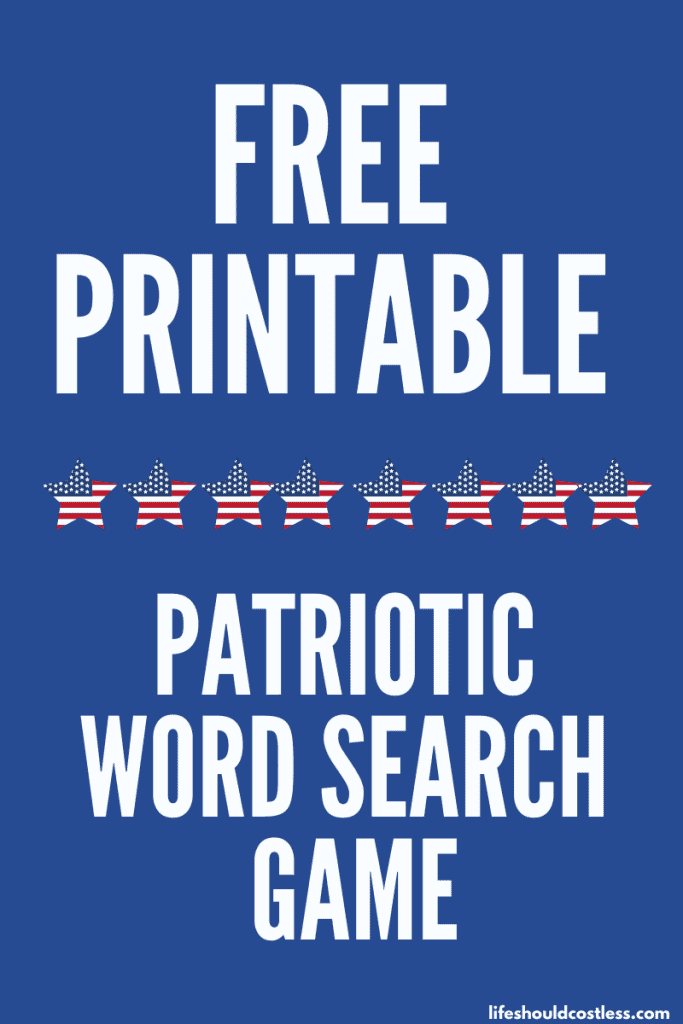 I have a love/hate relationship with the warmer summer months and that is because there is usually an awful lot of kids whining because they are bored between activities, or sometimes because it's too hot out to play outside the whole day…which is why we all need a good boredom buster.
Obviously everyone has a different skill level, so I went ahead and made the easiest one easy enough for a second-grader.
The next level of difficulty may be just right for up to a teen, and then the hardest one all the way up to adult…that one was kicking my butt at midnight last night.
Those words were a little hard to find when blurry-eyed and super tired, but it should be a good challenge for pretty much anyone.
Fun fact, I'm kind of feisty, so I even hid a secret message in one of the games that is for someone that is on my s**t list… ha ha. I doubt they will see it, but it's fun for me, just knowing that it's there… so if you find it, I may give you $20 just for giggles.
Anyway, I'm just going to dig right in and give you the printables. Please remember that they are free for personal use only, no posting them to your own page or trying to make money off of them.
They are sized just right to fit on normal printing paper, on the landscape setting, so just click on the link that I supply for each image, and then print it off from there.
To save some money on printing you could print in black & white or use a low quality print setting.
Table of Contents, Skip Ahead To What You're Looking For
Easy Patriotic Word Game
Here is the link to the image for the easy word search puzzle…make sure to use the links instead of just printing from this webpage because I use an image opitimizer on the website and it lowers the image quality.
Medium Level Difficulty Patriotic Word Puzzle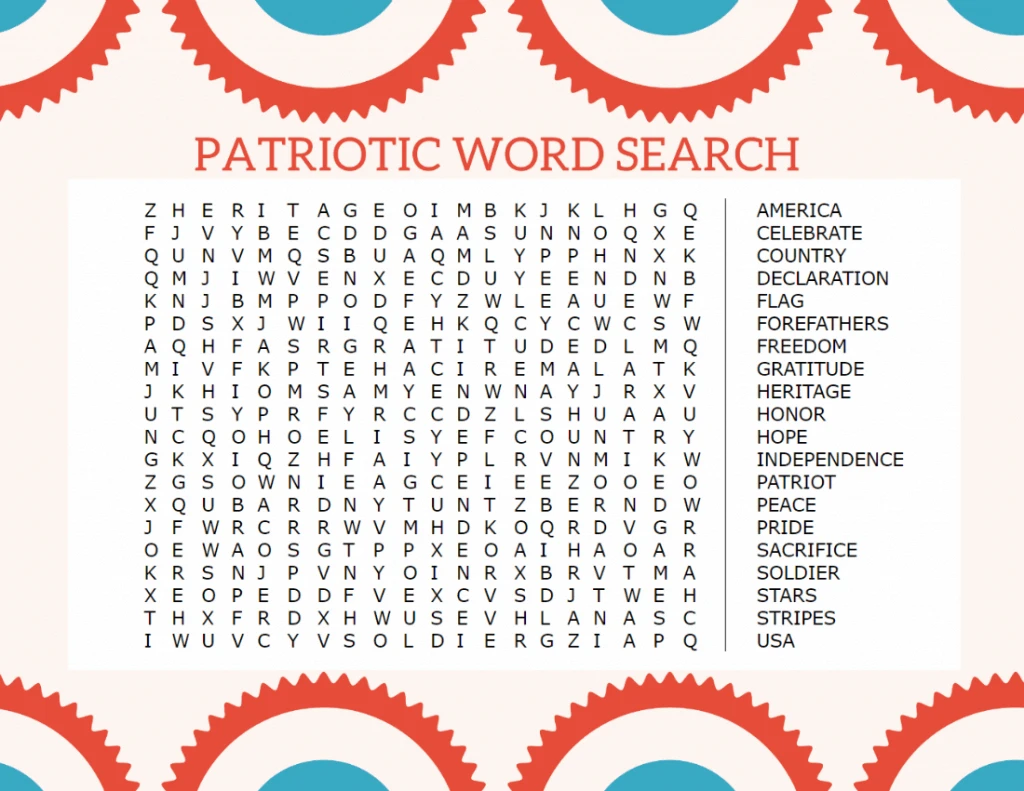 Here is the link for the medium difficulty level puzzle.
Hard Difficulty Free Word Find Printable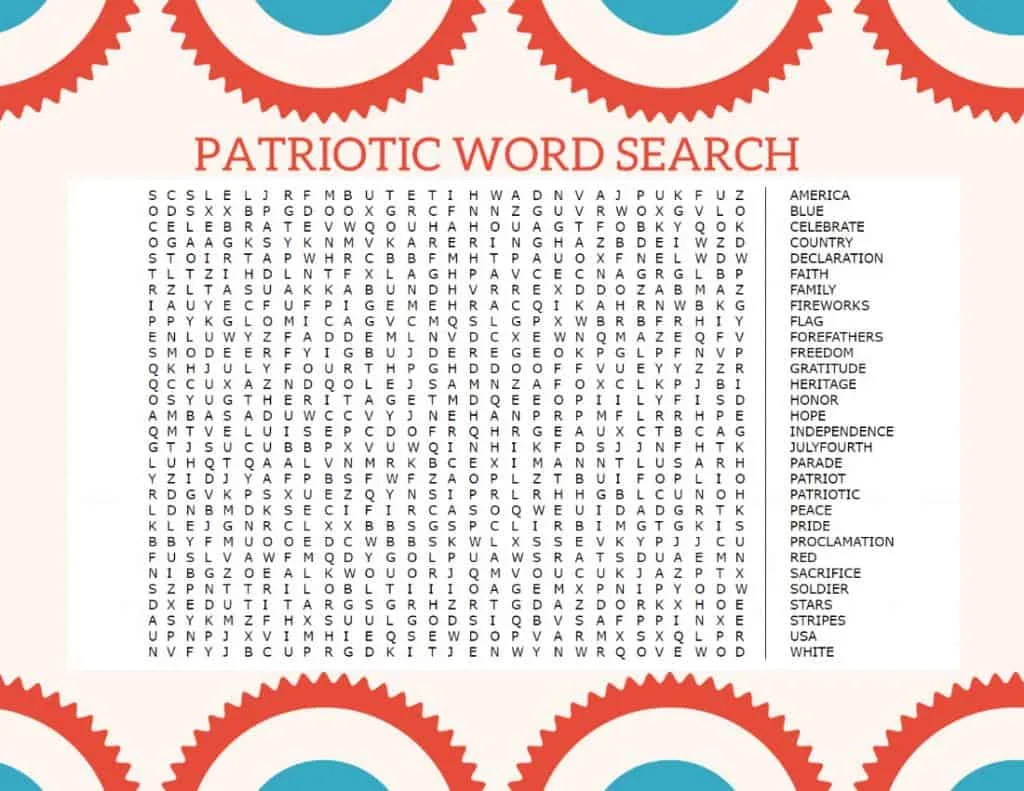 Here is the link for the hardest level word search.
I used all the words that remind of Patriotic celebration but as with any word search, there are some other words you can find.
When I solved mine, I thought it was fun to use red and blue gel pens to fill them out with…it's nice and festive, but however you want to do it is good too.
That's all I have to share with y'all today. I hope you enjoyed this post… I know am I so not a graphic designer, but hopefully you still had fun regardless of my mediocre skill level in making them.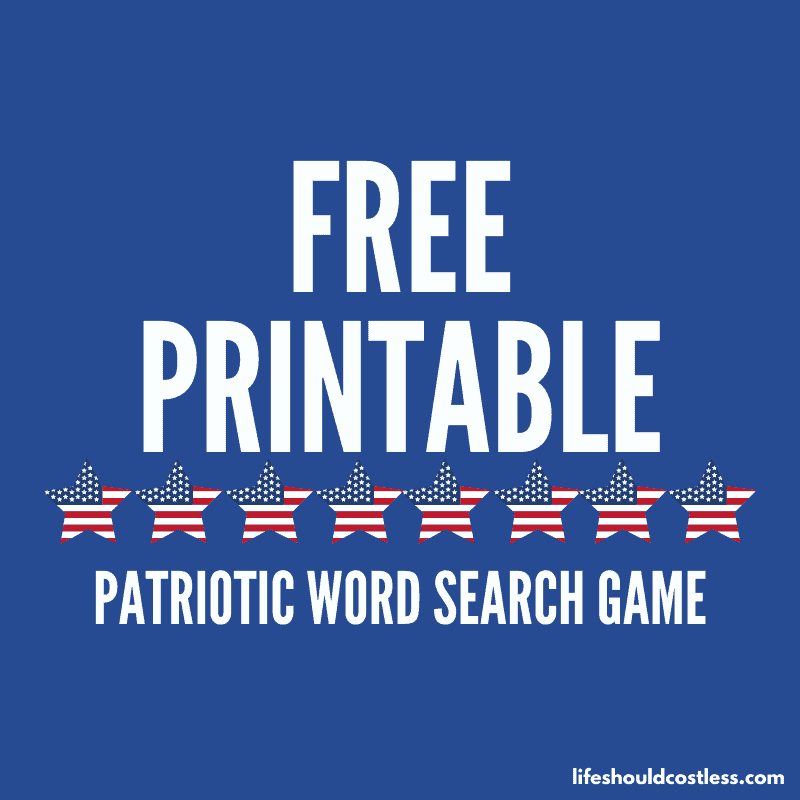 Thanks so much for stopping by my site! If you liked what you saw, please make sure to share it via social media. I really appreciate the support! ~Sarah
How to follow & support this site
---
P.S. Make sure to check out my entire Free Printables section to have even more fun!