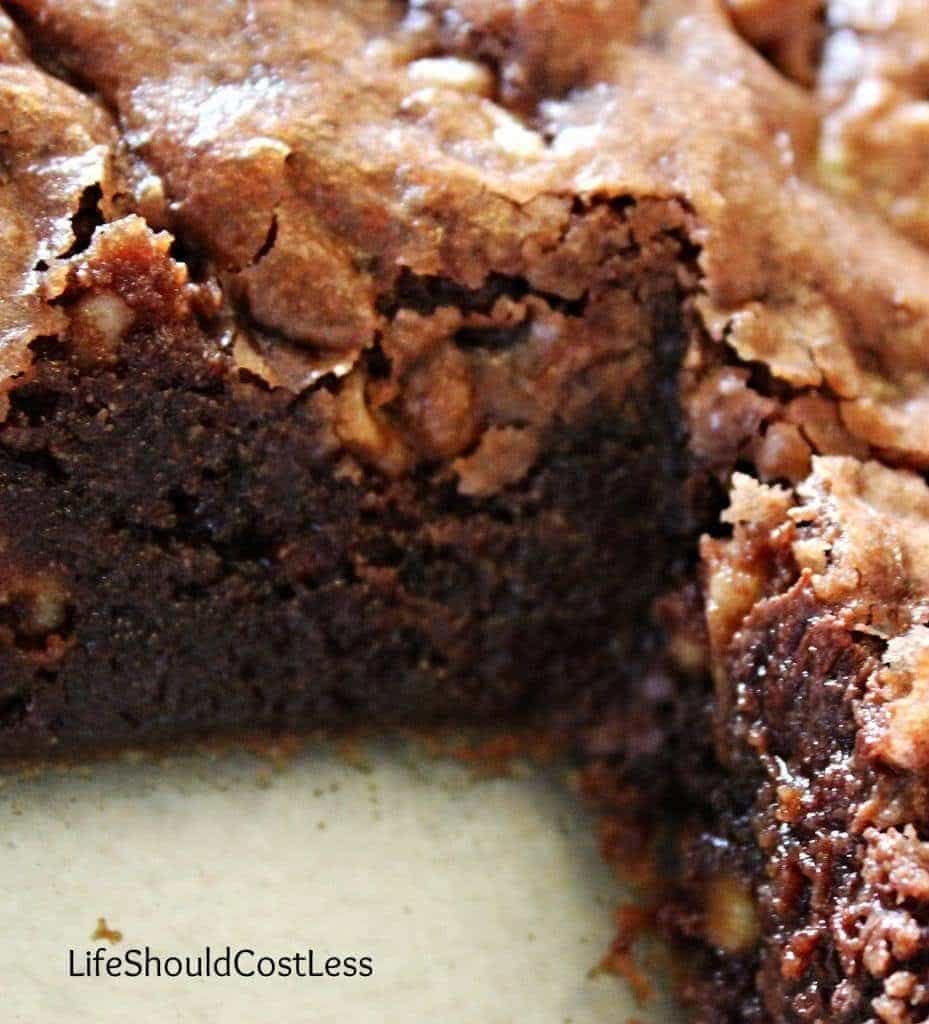 I slightly switched up an awesome brownie recipe so that I could make them whole wheat and they are still DELICIOUS and super fudgy! Obviously, if you aren't into the whole wheat thing, you could probably just make the original recipe. If you do that, I just suggest omitting the salt but use salted butter instead (because it's healthier due to the preservatives in unsalted butter).


Anyway, these brownies are originally named Dangerous Brownies because you'll almost always have the ingredients on hand, which means that they are just dangerous to your thighs ;). You've been warned! Enjoy!
Printable Version


In a medium mixing bowl add the following:


1 C Salted Butter (melted)
1/3 C Cocoa
2 C Sugar
1 & ½ C Whole Wheat Flour
2 t. Vanilla Extract

Mix Well, then add:
3 Eggs


Mix until they are just barely mixed in.


Then add (this step is optional but I HIGHLY recommend it):


1 C Semi-Sweet Chocolate Chips (room temp)
½ C Chopped Walnuts


Mix until they are barely mixed in.


*Do Not Over Mix*


Grease an 8×10 pan and bake at 350°F for 20-27 minutes (depending on your oven, mine takes the full 27). I LOVE how moist and delicious they come out, and they are even still chewy the next day…if you have leftovers :)!


For some photo's of the process keep reading.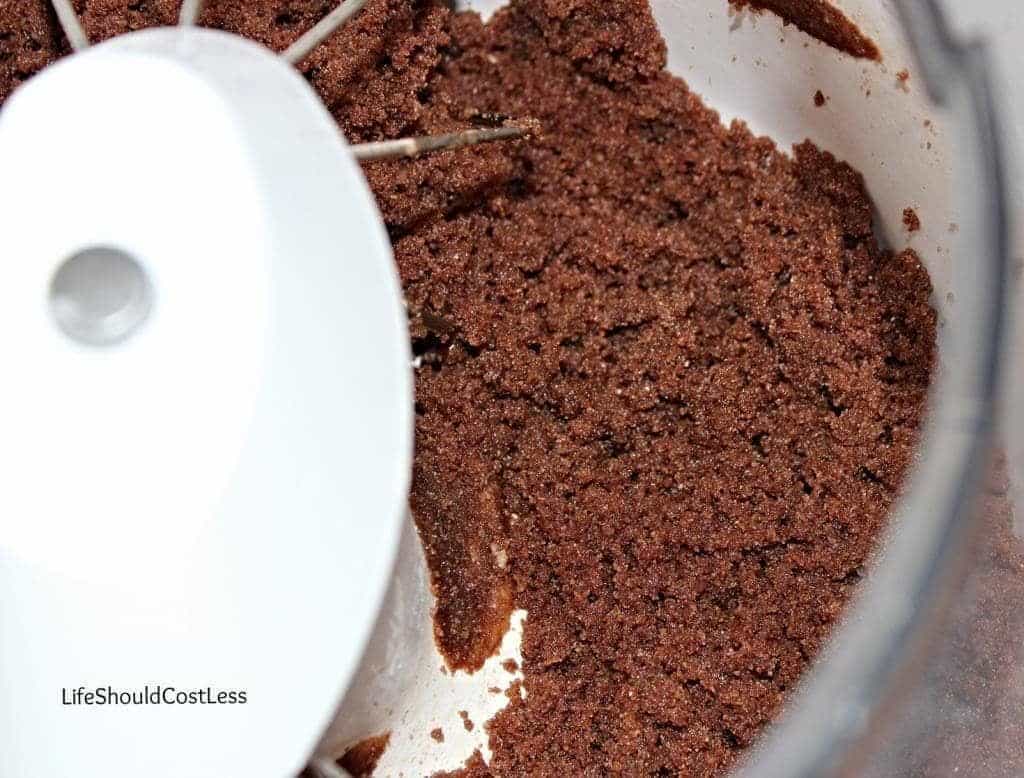 This is what it should look like before the eggs are added. Sorry if you're doing it by hand…this part kinda stinks to do by hand, but just remember that this technique is what makes them moist while still being whole wheat. It's so worth it!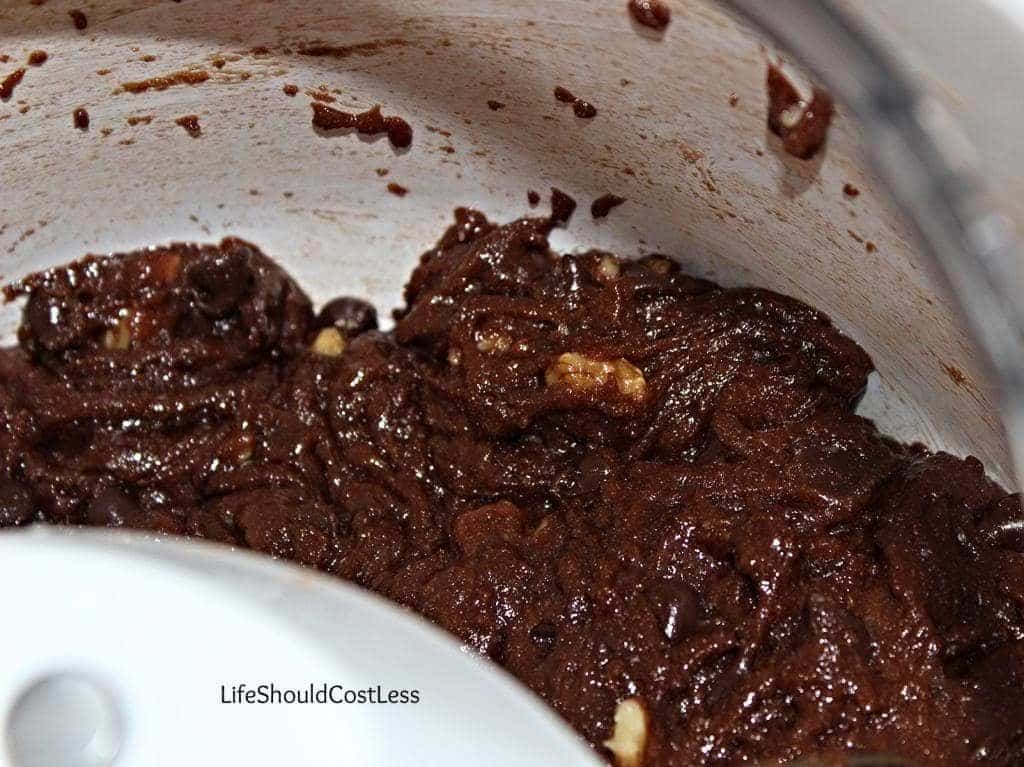 What it looks like once it's time to get added to the baking dish.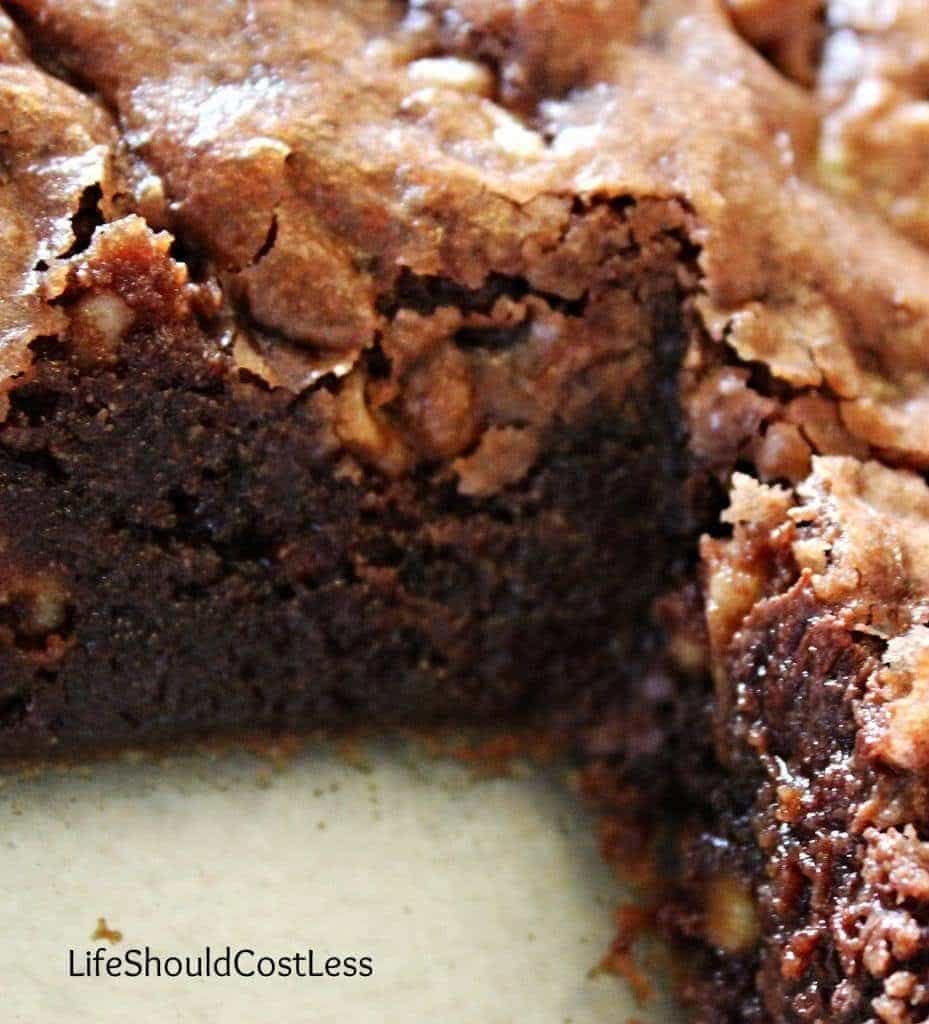 This is just a few moments after being removed from the oven. Still warm and so gooey. The chocolate chips are still melted so it tastes divine!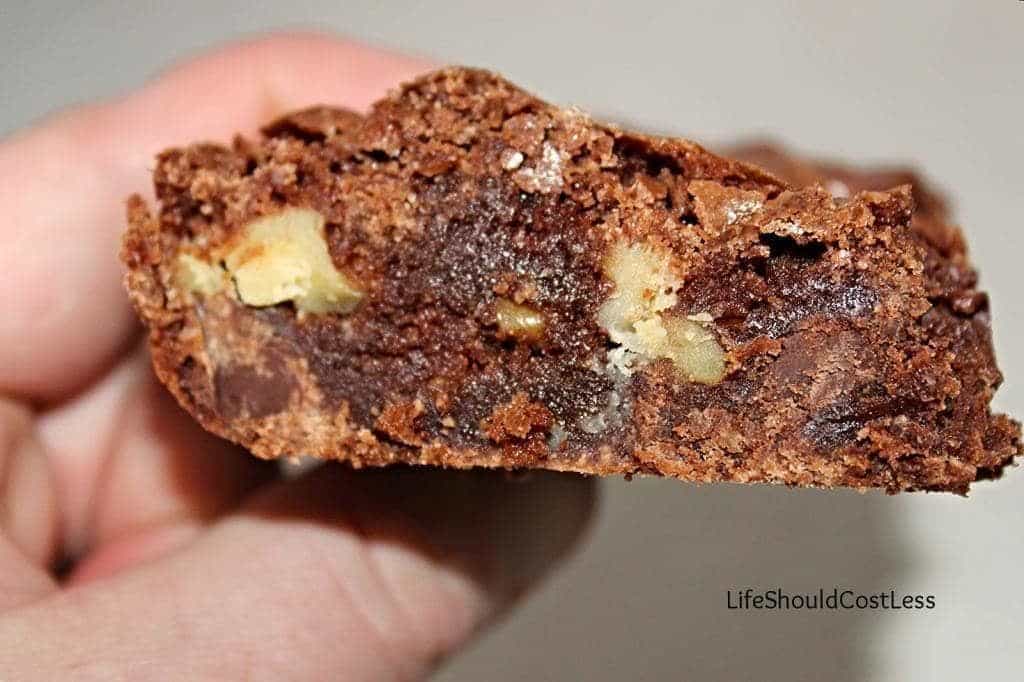 I often have to hide them, from my kids, in the oven and this time I forgot to cover them over night. They are still moist and chewy a full day later.
*This post was updated on 04/14/2014.