A bit on the simple side to make ('cause I'm lazy/some days I just don't want to cook but those dang kids need fed…).

I didn't want it to break the bank with expensive ingredients, but I wanted it to still be filling/satisfying (you can always add more meat/some shrimp to it, but it's just right as far as budget for one meal goes…in my book anyway).

I needed it to have just the right amount of spice so it's still enjoyable for my husband and I, but not so hot that the kids won't touch it.

I wanted it to have enough nutrients that I felt like I could get away without preparing an additional vegetable/salad. I figure that between the abundant peppers and the tomatoes we cover that… So basically it's a "one pot meal".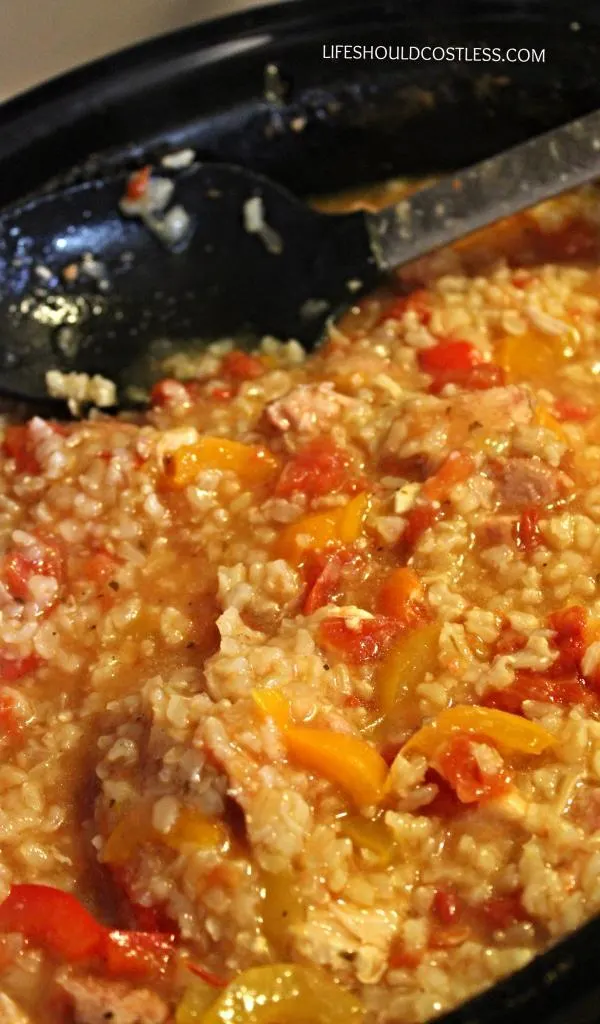 *Hey there, thanks for stopping by my website. This article is super old, so it has been archived as I no longer update it…so proceed if you wish…but it is definitely not my best work. Please stop by my home page, here, and see some of my better content. Thanks! ~Sarah*