How to clean up broken glass… this has got to be one of my easiest cleaning tutorials, but this is part of my cleaning 101 series. If you are new to the series, I am compiling a library of basic cleaning tutorials to not only help people that may not have gotten an opportunity to learn these life skills in their own home, but they are also just as much for my own children.
I too am a working parent, and I know for a fact that I don't get to teach my kids as much as I would like to just for the simple fact that there is not enough of me to go around, while I am attempting to raise four kids by myself and am also working as much as I can to be able to provide a comfortable life for them. I'm sure so many of you can relate in one way or another.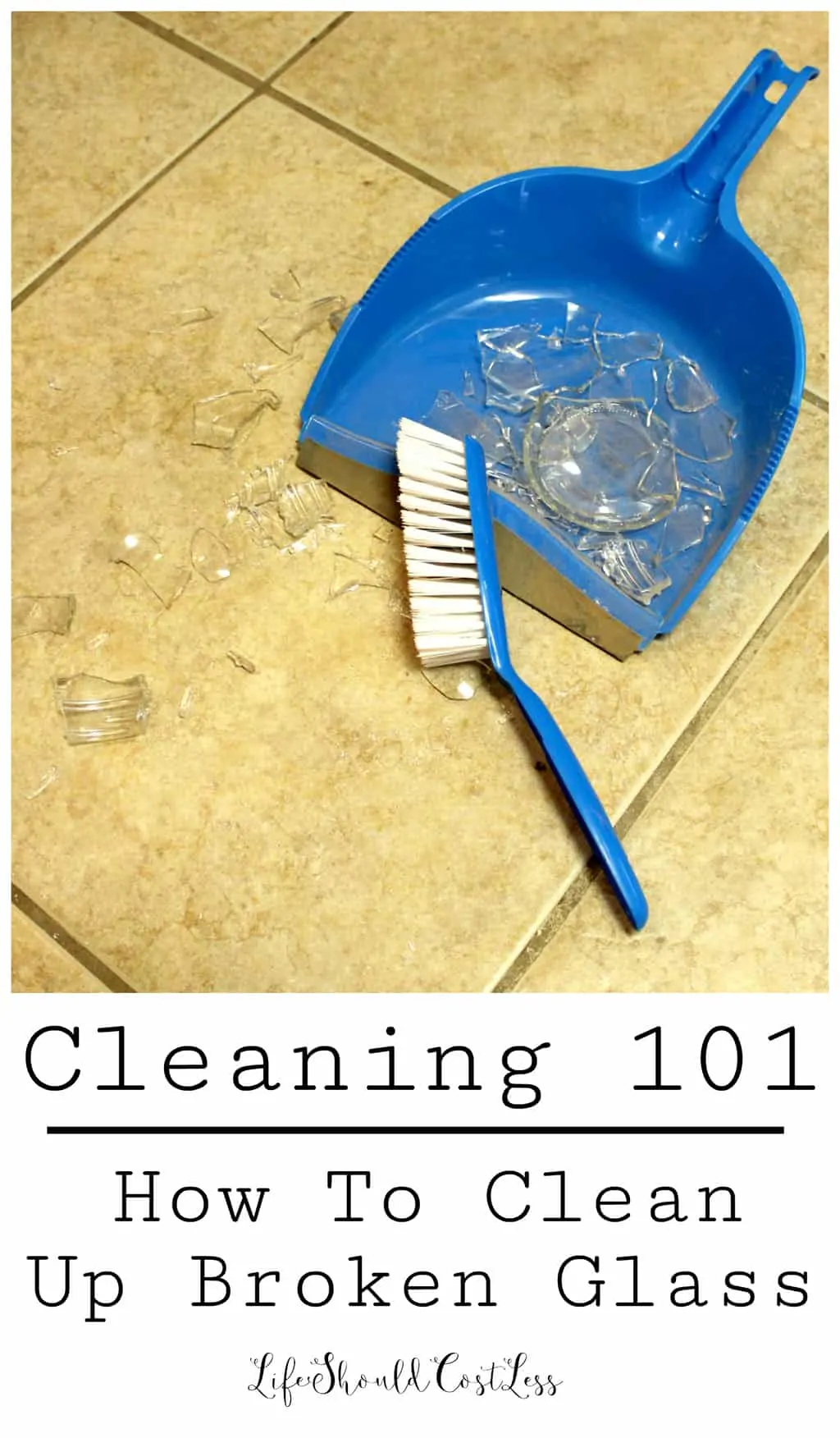 *Hey there, thanks for stopping by my website. This article is super old, so it has been archived as I no longer update it…so proceed if you wish…but it is definitely not my best work. Please stop by my home page, here, and see some of my better content. Thanks! ~Sarah*
This video actually turned out to be fairly comical…there is a reason that I always seem to hide behind the camera…I'm such a dork, but hey… I'm getting more comfortable in front of the camera and I find that sometimes I am even able to be myself more in front of the camera, than I am able to be myself around most people #introvertproblems.
I always joke that I don't do live video (on social media, for instance) because I'm a bit clumsy and it would go about as well as a Bridget Jones news cast, and I am totally right…as you will see if you watch how I broke the glass for this video…my first take was too stinking funny to even consider re-shooting it… you guys just get to see how goofy I am in real life. This is my genuine reaction to the mishap (I think it's a good thing that I suck at breaking glass, it means that I'm a gentle person) so hopefully you will all enjoy having a bit of a giggle at my expense. My kids thought it was so funny that they keep making me show them over and over just so they can laugh at me.
So, as we learned from me…always wear closed toed shoes when you are cleaning up broken glass… you just gotta. For the safety of your poor little piggies.
I left you guys this square image right here so that you can easily share this post to Facebook or Instagram. I would so appreciate it. The very first image is optimized for Pinterest…just an FYI.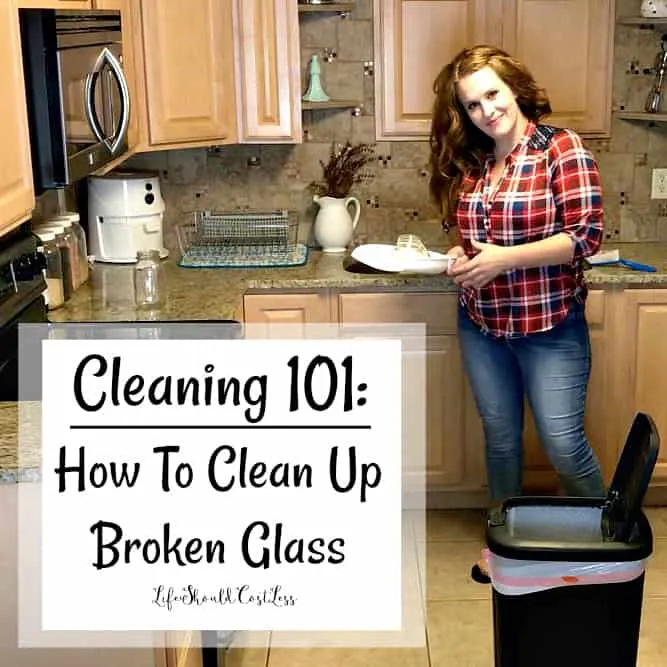 I hope you guys found this little video tutorial helpful! I really try to explain things in a way that makes sense so hopefully it was easy to follow.
If you liked it please make sure to share it via social media because every single share helps me support my kiddo's! You also have the option of making a donation through my PayPal account by going here. Thank you so much for your support and for stopping by! ~Sarah
P.S. If you liked this post, make sure to check out my entire cleaning section, as well as my video section.
*Hey there, thanks for stopping by my website. This article is super old, so it has been archived as I no longer update it…so proceed if you wish…but it is definitely not my best work. Please stop by my home page, here, and see some of my better content. Thanks! ~Sarah*
*Hey there, thanks for stopping by my website. This article is super old, so it has been archived as I no longer update it…so proceed if you wish…but it is definitely not my best work. Please stop by my home page, here, and see some of my better content. Thanks! ~Sarah*