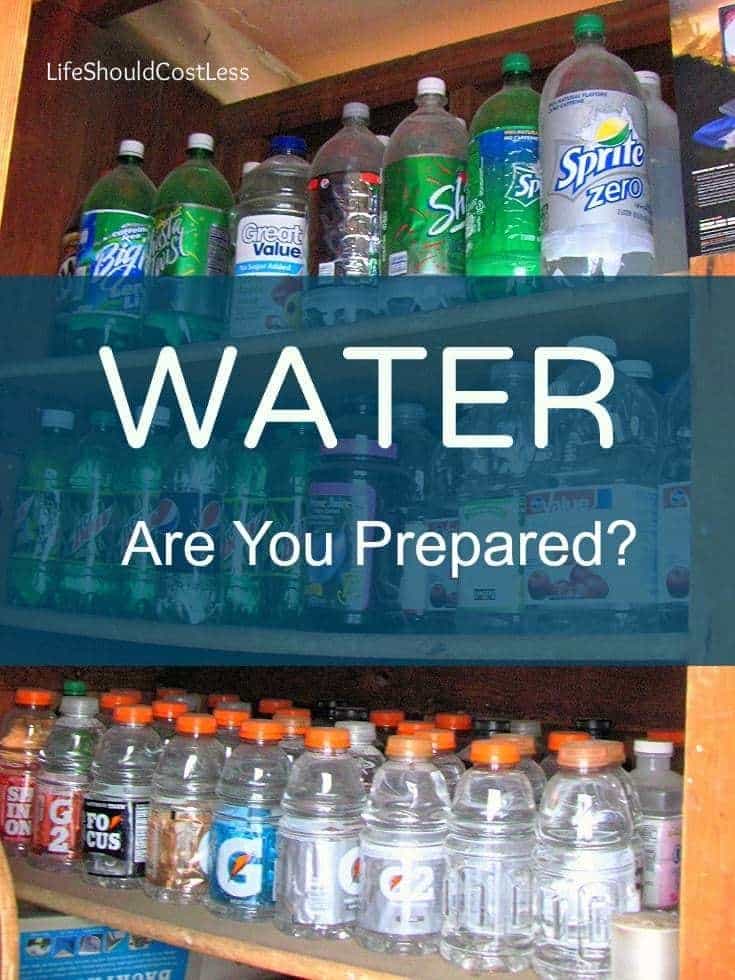 Emergency preparedness can feel like such a huge undertaking at times, so I know that it's hard not getting overwhelmed or even knowing where to begin. As I begin to prepare I will be posting, and try to break it down so it's as easy as possible for everyone to follow.
Water, is the very first thing to start storing. Which is kinda funny, because it gets overlooked a lot when people are thinking of their needs. The American Red Cross suggests one gallon (128 oz) of water per person per day, for drinking, washing, and cooking. They recommend having a three day supply in case of an evacuation and also a two week supply for the home. So, the first thing that needs to be taken care of is the 72 hour supply. I did this by putting a 3 day supply of bottled water in each car(just enough for drinking which is about two quarts(64 oz) per person per day).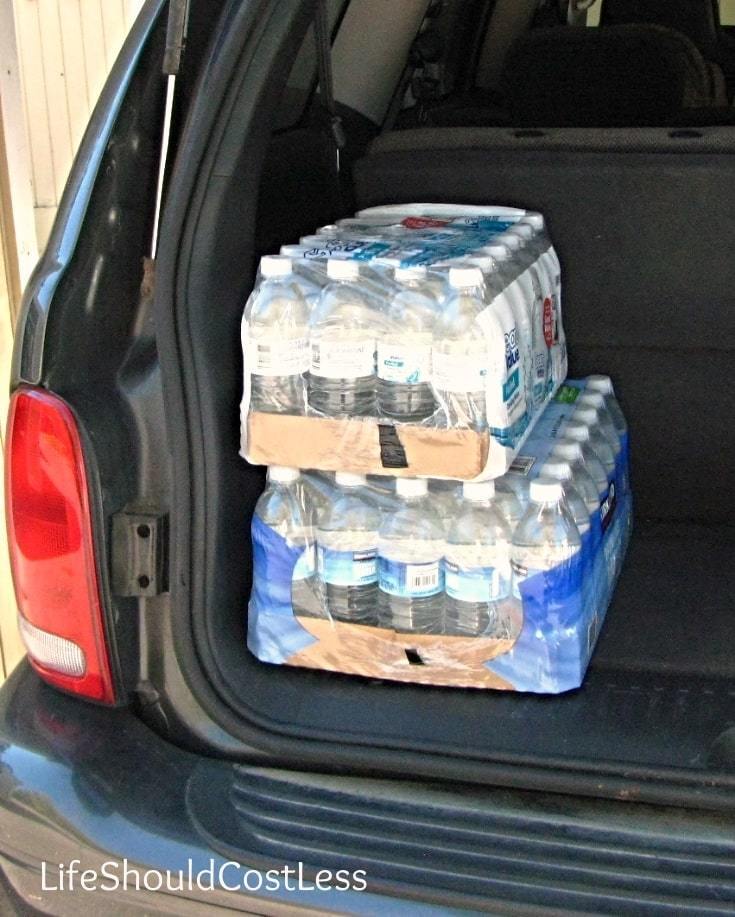 3 day supply in each car (this accommodates our family of 4) or can even be handy to have on hand in case your car overheats just remember to pour gradually and not be wasteful).
My husband is a big soda drinker, so I've been having him bring home all of his 1 liter bottles which I wash , fill, and store. I figure this is the most frugal way to do it as we are spending the money for these bottles anyway. I've even used all of my kids empty juice bottles. A suggestion, any time you have a party and are asked what you'd like to bring try to do drinks so that you can take home the empty two liter bottles to use for storage. You may think that you have nowhere to store bottles, but they can go all sorts of places like under a bed, in any unused cupboard or closet, or in a shed. Just make sure to keep track of all the places you store them in case you need them in a hurry.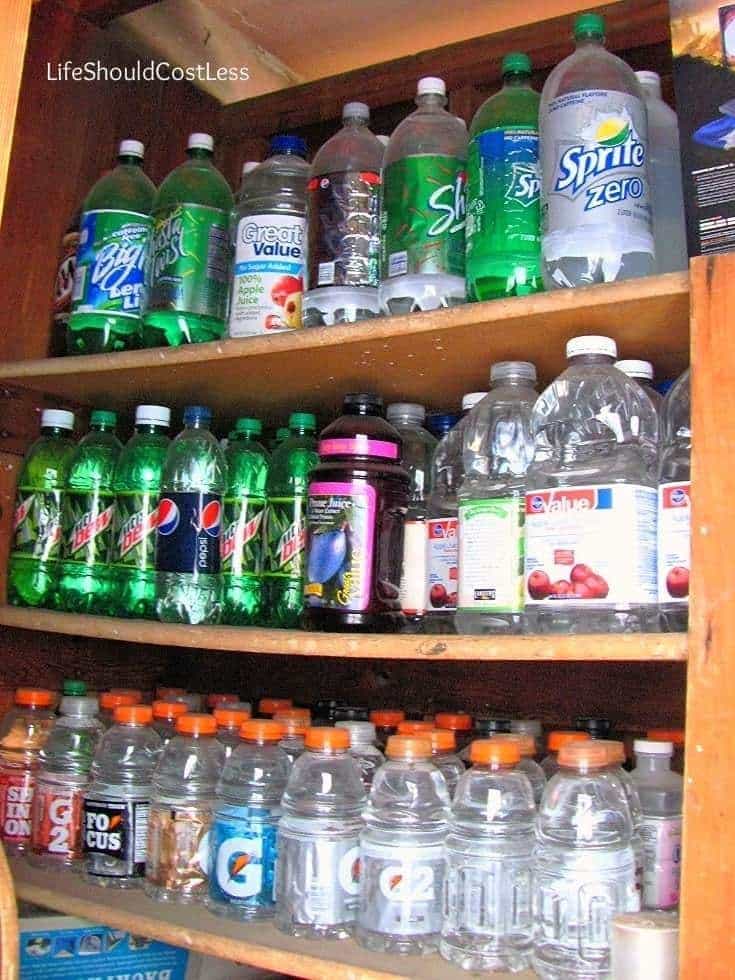 An example of Bottles I've stored in our shed.
Water needs to be stored in the dark to prevent bacterial growth. However, bacterial growth is going to happen no matter what you do, so I found a chart to explain how much bleach will I need to make water safe to drink? I suggest printing this out to have on hand. *Remember to keep extra bleach on hand too* Once you are up to your two week supply it's a good idea to keep storing as much as you can. Hopefully this has given you an idea or two to get started.
*Make sure to also check out my post on What to have on hand to Stretch your water storage.*
*Please note that this post was originally shared on this website on September 30, 2011 and has since been updated to improve user experience.