I am always on the lookout for a gift idea that is not only super cute, but super inexpensive too. So when I was in a pinch for a simple gift idea last week, that would require no baking on my part, I was really excited to discover an idea that only takes a couple of minutes to put together and it costs less than a dollar each!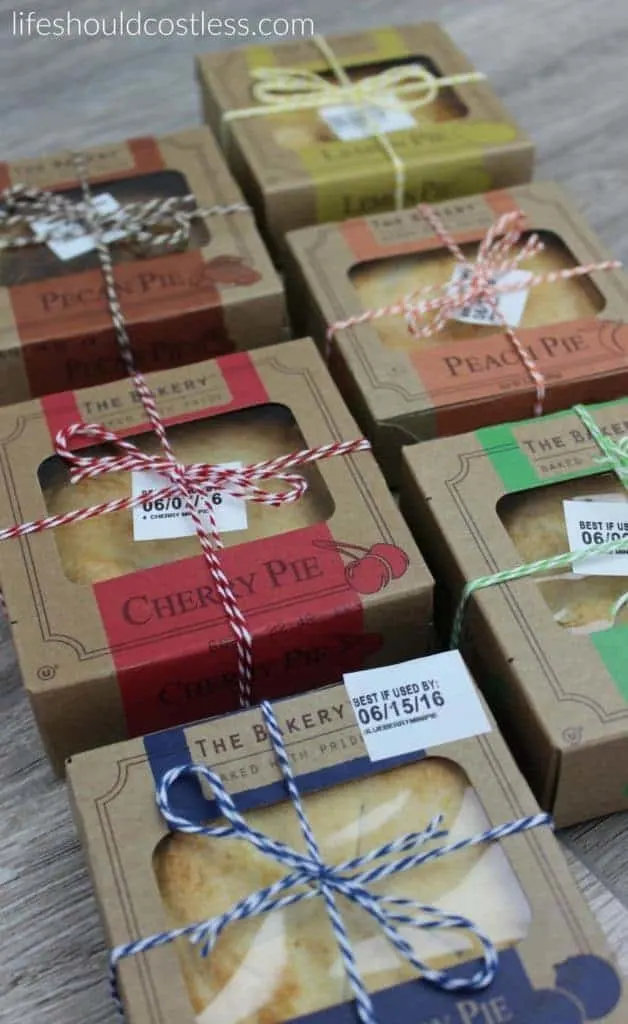 *Hey there, thanks for stopping by my website. This article is super old, so it has been archived as I no longer update it…so proceed if you wish…but it is definitely not my best work. Please stop by my home page, here, and see some of my better content. Thanks! ~Sarah*
When I was walking through the bakery section at Wal-mart, I ran into these darling little single serve pies (they were 50 cents each that day)…they are SO MUCH CUTER than those hand pies.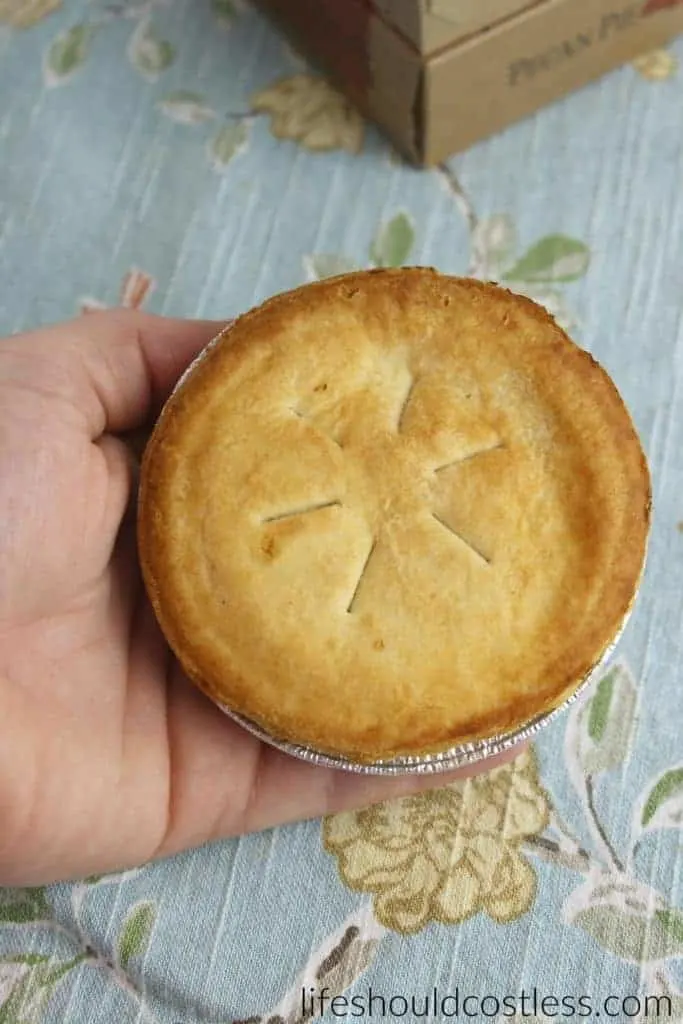 Even though it does still fit in your hand… There were six flavor options to choose from. Apple, Blueberry, Cherry, Lemon, Peach, and Pecan (notice I alphabetized them for those of you that are OCD).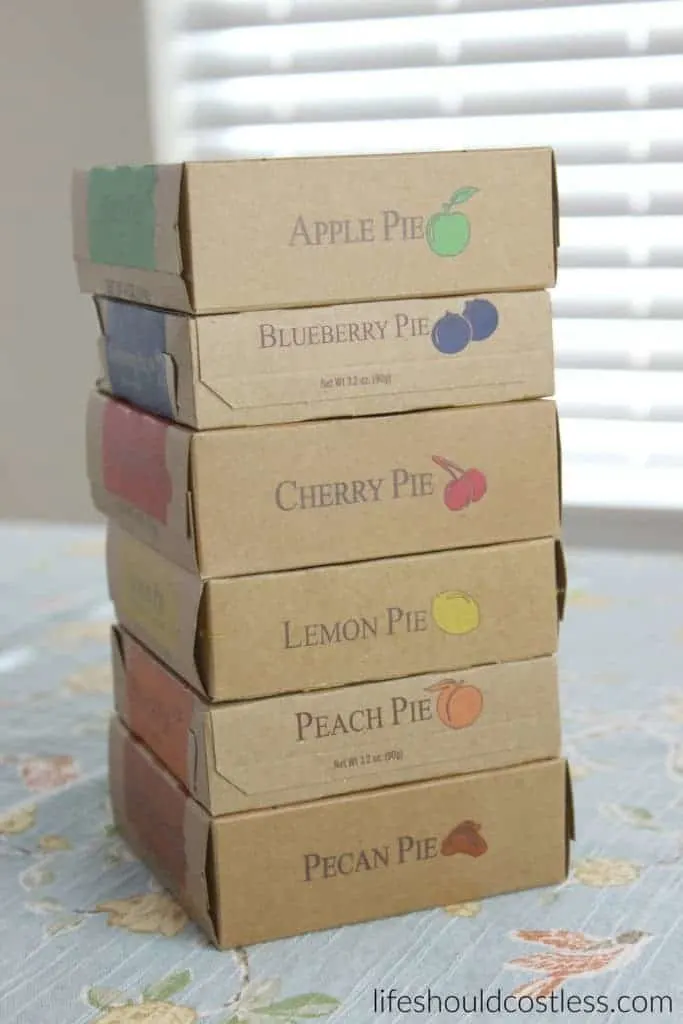 I was really stressing over how to dress them up a bit, without going too over the top and was thrilled to stumble upon all of these cute different colored baking twines at Dollar Tree. They had every single color that I needed (they were over in the crafting supplies)!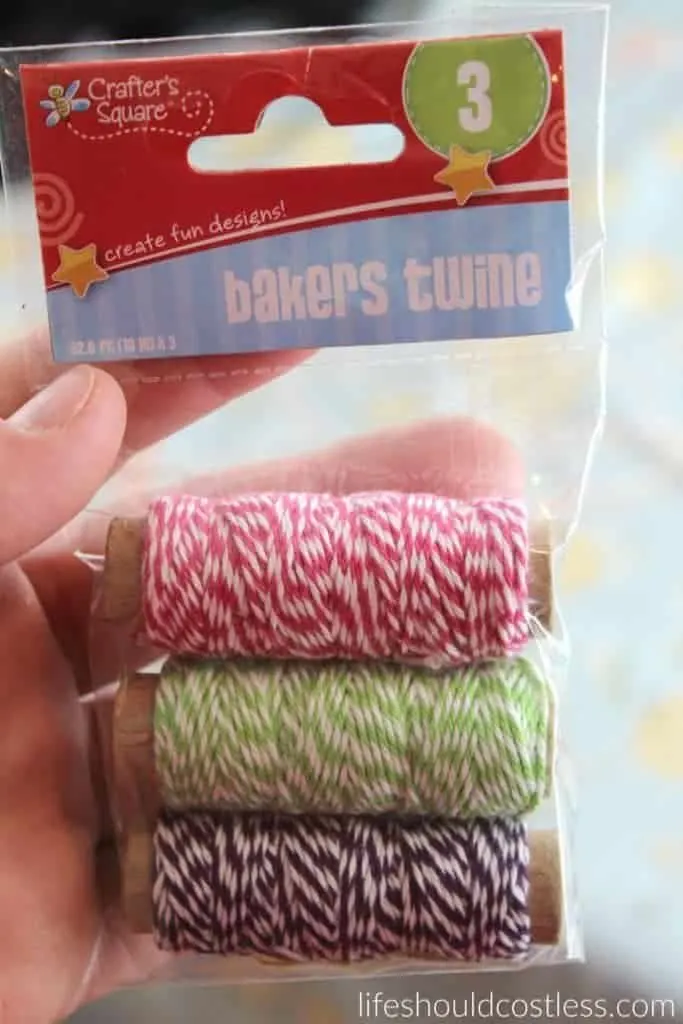 I bought one of each option that they had so that I had every color. Each roll of twine, I'm guessing by how much I used, has enough to double up and tie a bow on between four and six pies. My kids were nice enough to get into the bottom package before I could get my pictures taken…aren't they sweet? 😉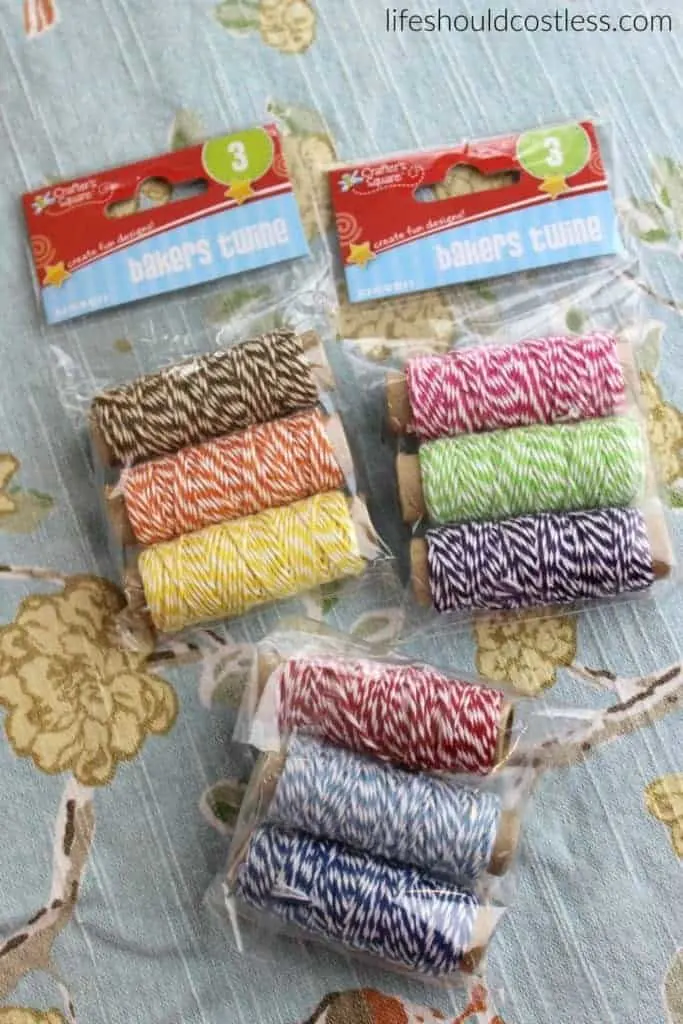 If you are a Dollar-store-snob, don't have time to shop, or just don't have a Dollar Tree near you, you can also get some multi-colored baker's twine (for pretty cheap), here.


During the picture below, I was thinking to just do brown for the Peach Pie, because the orange looked too bright orange on the roll, but I gave the orange a try and it turned out super cute.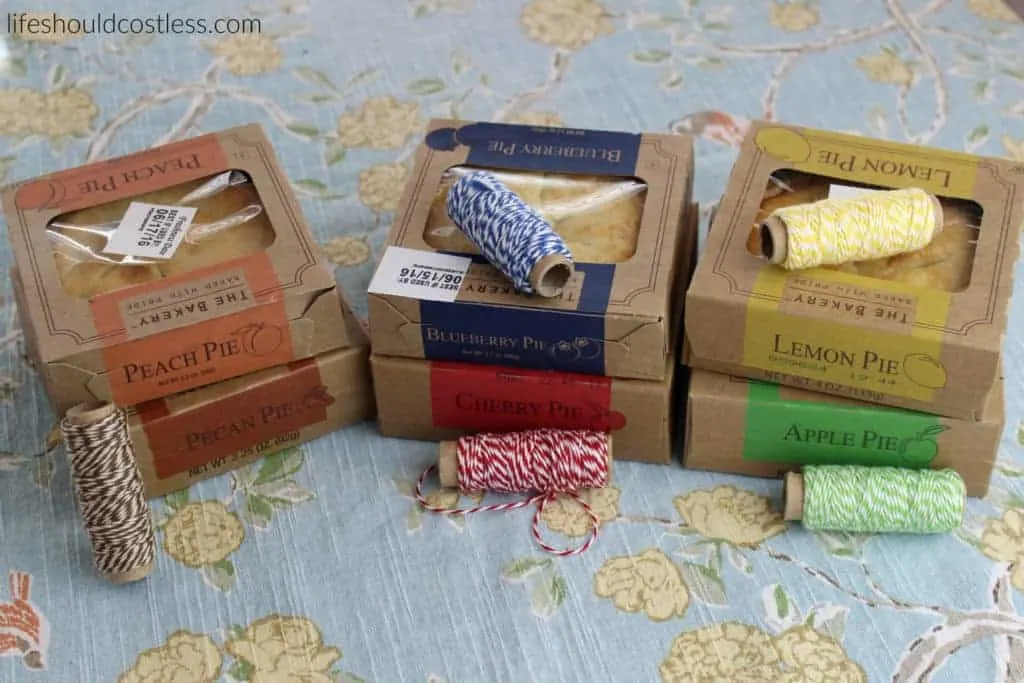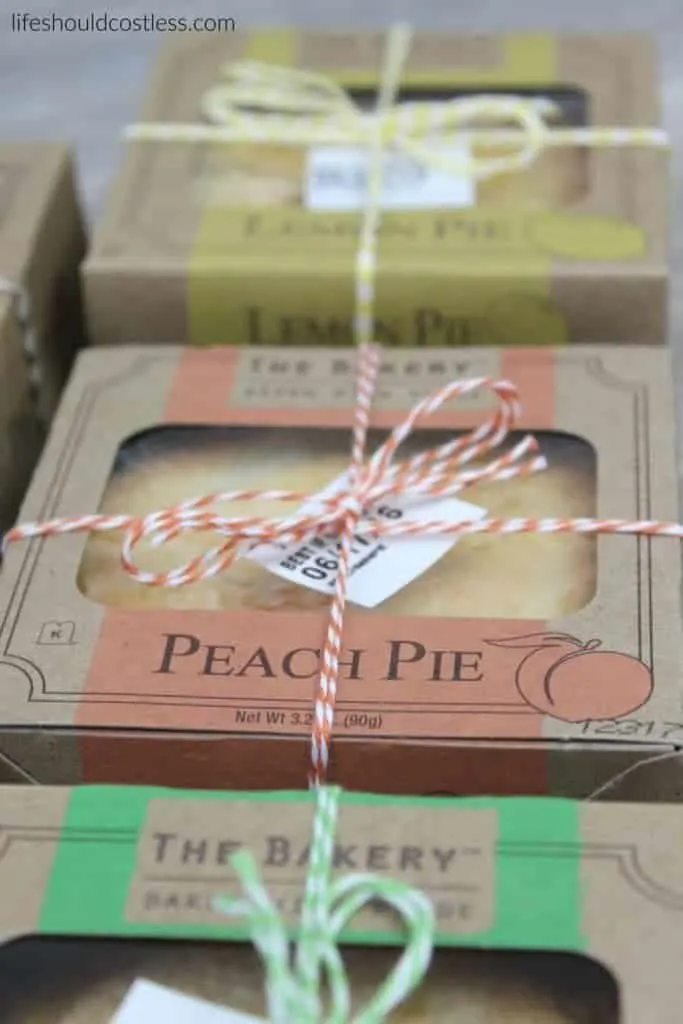 How easy and cute is this idea? Not to pat myself on the back, it was just so simple and turned out so much better than I had expected so I had to share.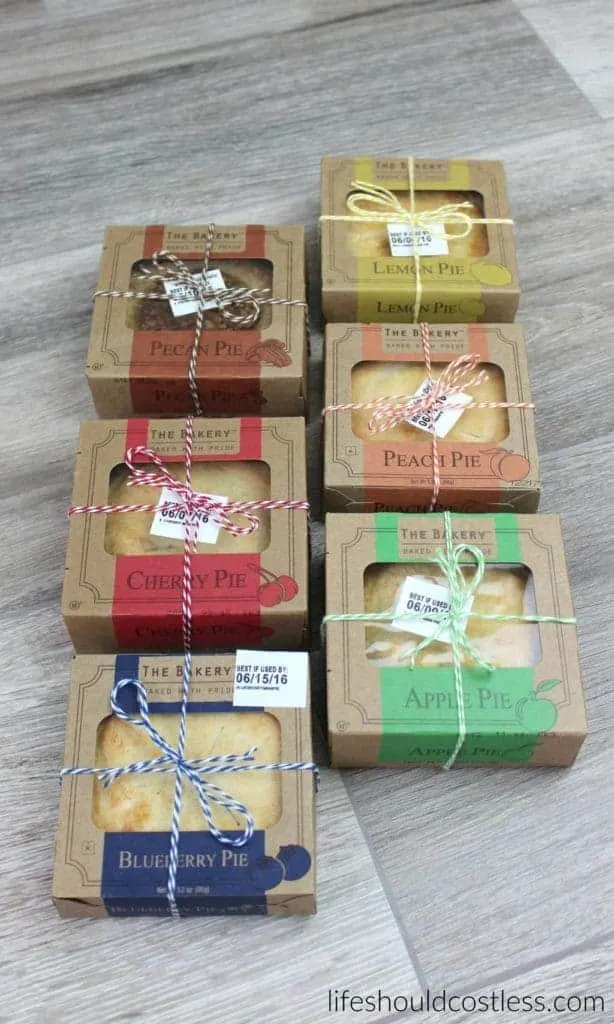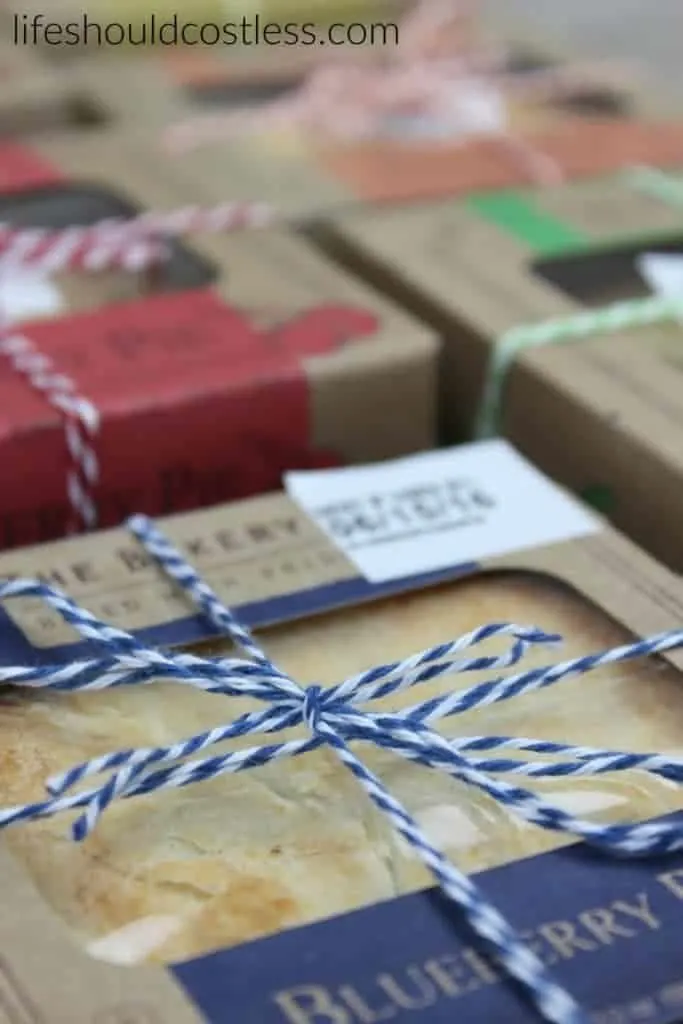 I even decided to go without a cute label…in this case, I thought that less is more. Though it would be super easy to whip up a label that would complement each flavor and recipient. You could do something like "You're a peach", to go with a peach pie, or "You're the apple of my eye", to go with apple…of course. I would go so far as to say that they would make darling hostess gifts or wedding favors.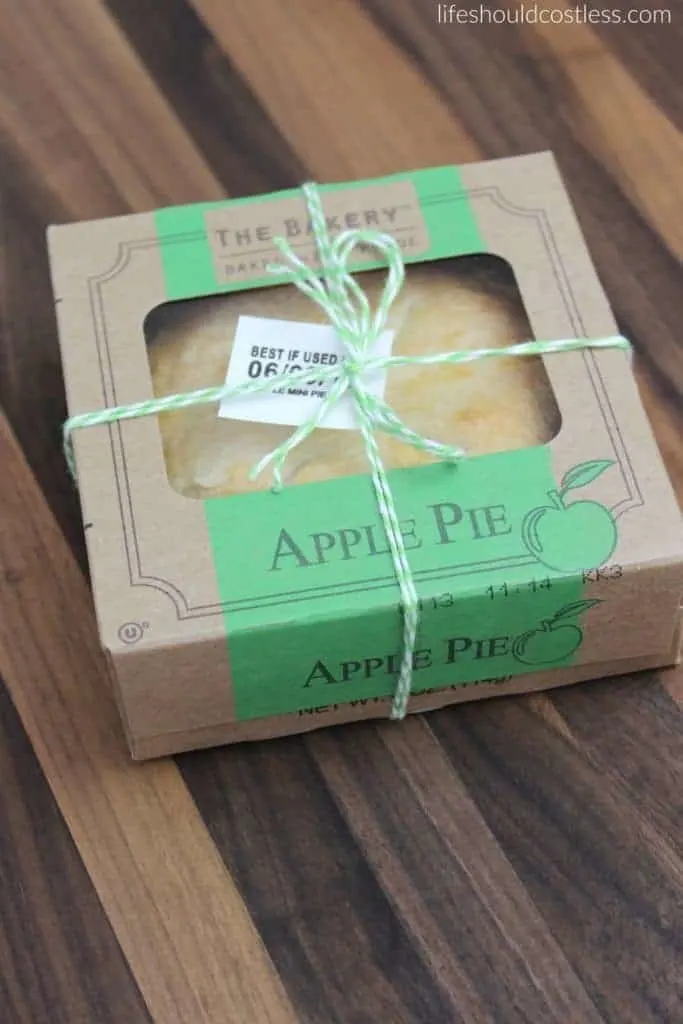 Or use Pecan in a fall gift basket…the Cherry Pie would be a darling and cheap Christmas gift. Since the twine kinda makes it look Christmas-y.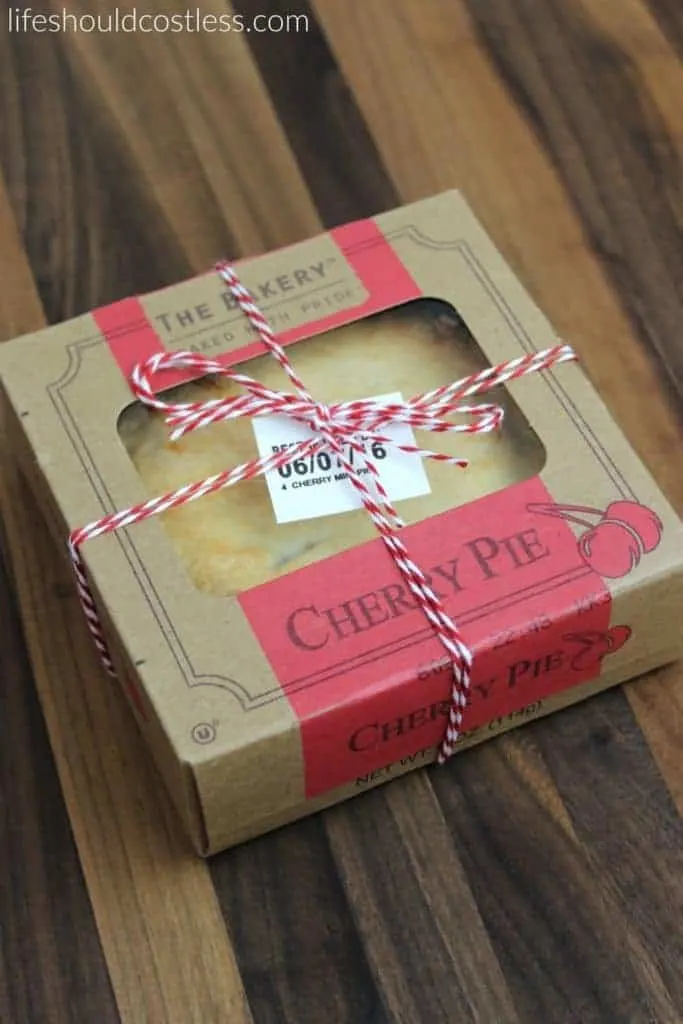 Or the Lemon Pie would be a great addition to one of those Cheer Up Baskets of Sunshine to send someone when they're gloomy.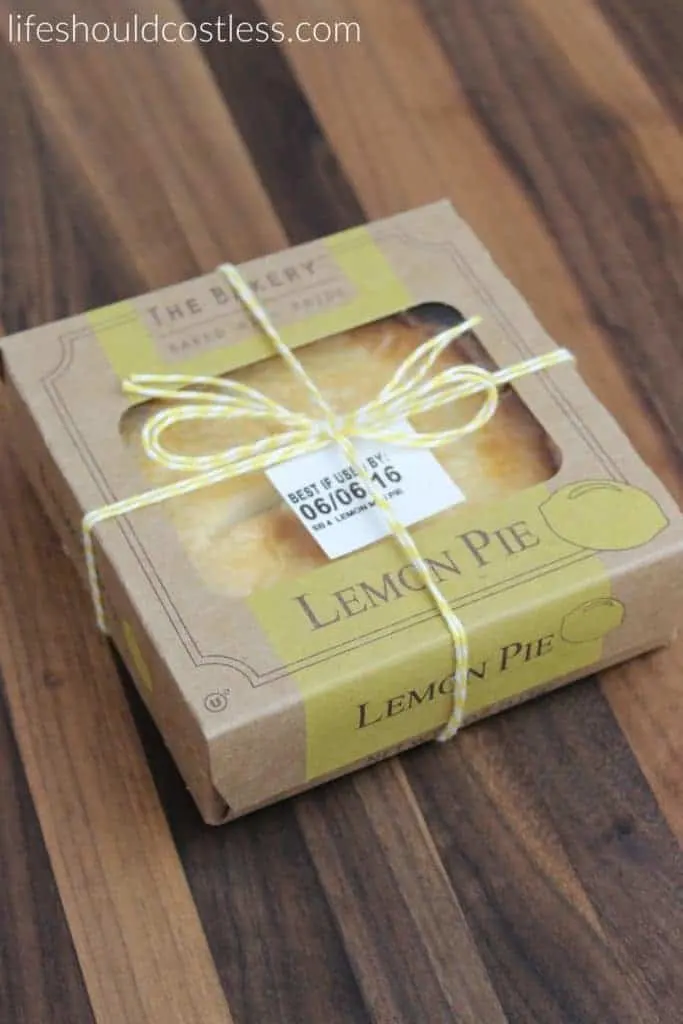 Anyway, the possibilities are endless! I just wish that Wal-Mart had a few more flavor options. Like something Raspberry or a purple-y color to go with a purple twine…just because I think it's pretty.
To recap, my pies were 50 cents each at Wal-Mart in the bakery section, though I think that they are usually a little more like 70 cents or so. My twine was purchased in a three-pack at Dollar Tree so the more in bulk you are working, the less it will cost per gift…but it should still be around a dollar or less each. Cute, quick, and cheap! Everyone's dream gift idea. It also doesn't hurt that they are pretty tasty too!
Please comment with any other fun ideas you have for them & as always, please share this post with anyone that would love it! Thanks~Sarah
P.S. I'm more than willing to make some free printable labels to go with them if there is enough interest.

Follow along:



You may also like (the pictures are links):