A few weeks ago the folks over at Shutterfly asked if they could feature some of my decor in a Porch round-up they were doing. Well, it has published and I just wanted to share it with those of you followers that may not have seen it last year, and considering that my following 10 times'd in the last year, that is very likely that most of you missed it.
They shared this image,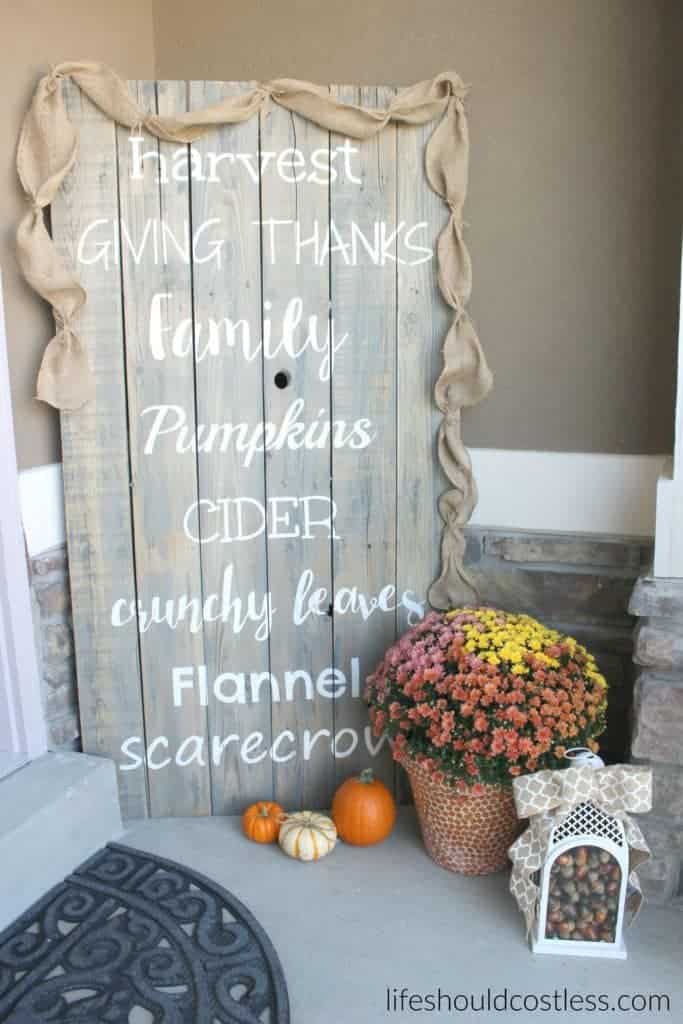 which is from my 2016 Fall Porch Reveal. Make sure to stop by that post to see more of the porch and I go over where I got everything. My favorite part of that decor was actually my little lantern filled with fake acorns, and I went over where I got everything for it in a different post, found here.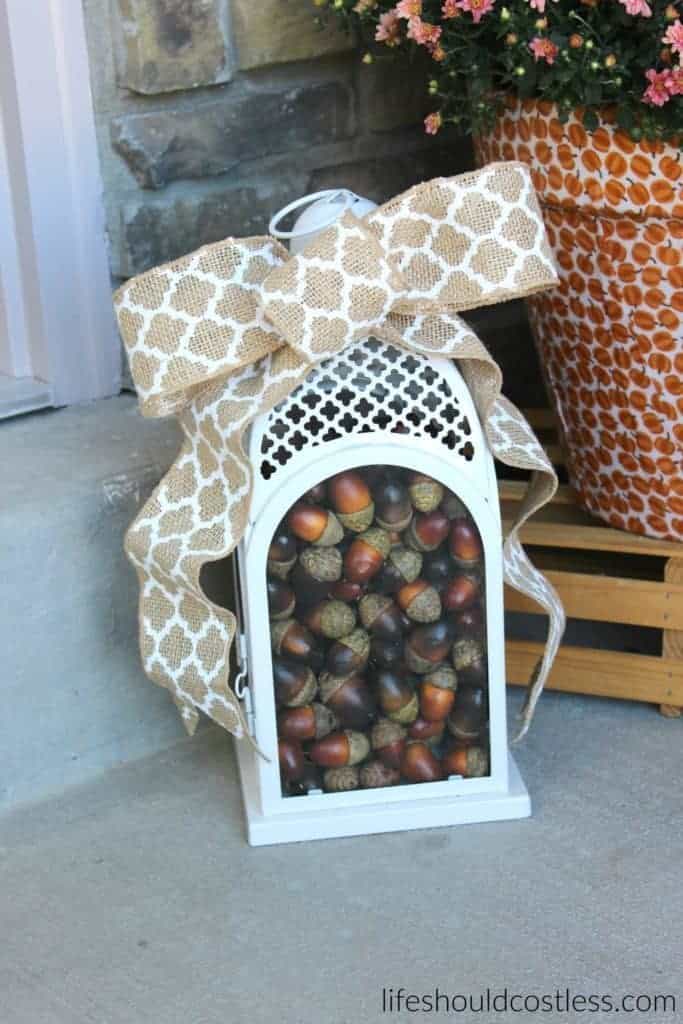 Here is the link to see the feature on Shutterfly. I almost forgot to share that with you all because I got all excited about seeing my favorite decor piece from last year…sorry. I just decided to add a new feature to the blog and it will be a "Featured On" category.
I have had my stuff shared on many huge websites over the years but I just never really thought about having a section on the blog so that people can click through and see what has been shared and where. You can now find that in the little categories drop down that is in my sidebar on desktop and most of the way to the bottom of the page on mobile.
Anyway, I'm working on my garage organization reveal post so keep an eye out for it coming soon. Have a great day! ~Sarah