Hi there! Join Sarah on Facebook, Pinterest, and/or Subscribe to keep up with what's new at lifeshouldcostless.
When my family and I moved, a few months back, I tossed every single one of my kids bath toys. I felt a little mean but it was more because they were old and had gotten pretty yucky, even with regular cleaning. Anyway, my search for the perfect replacement is finally over!!!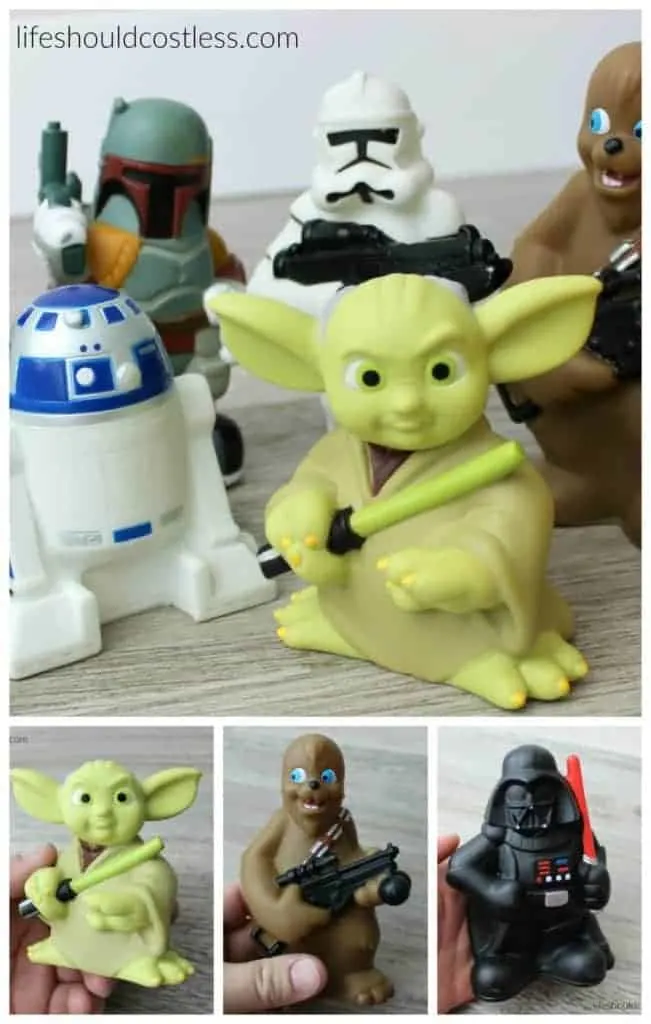 I found the CUTEST bath toys that I have ever seen and just had to share.
It comes in a set of seven which includes Jedi Master Yoda, C-3PO, R2-D2, Chewbacca the Wookie, A Storm Trooper, Boba Fett, and Darth Vader.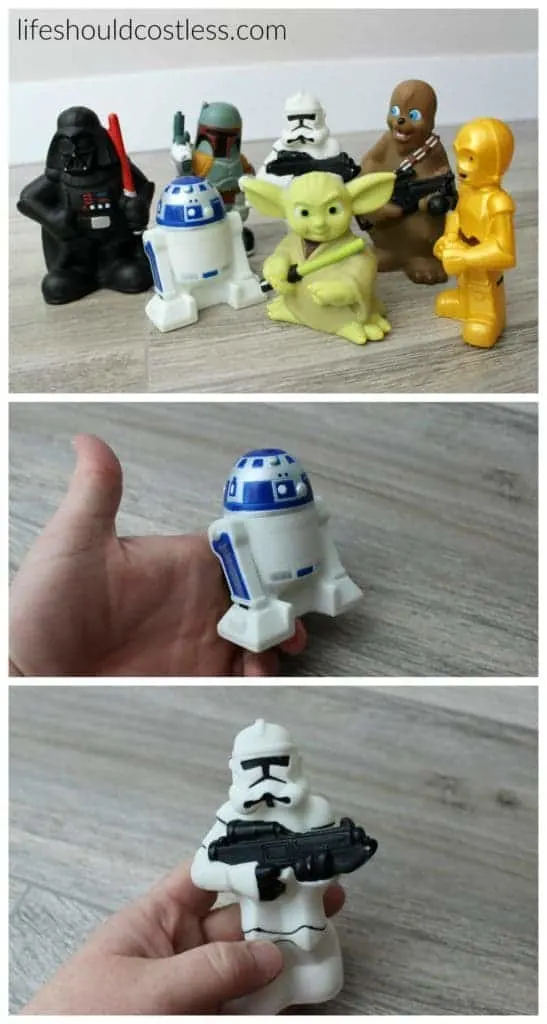 I didn't think that I could fall in love with another toy even more than my kids Little People Nativity set, but I did! I literally say AWE, every time I see them…especially Yoda and Chewy.



Aren't they the cutest? I know, I'm being super mushy, but I'm just trying to enjoy this season of life. Which for me includes buying a few darling toys.
*Please note…All the pictures are linked to where you can find them.*
The best part is that all four of my kids ages one, three, five, and seven adore them and have a blast during bath time! They cost a little more than I would normally spend, but since I am leaning more on the minimalist side, this set is all that they need. If you're thinking they may be a little steeper than you would like too, you can always use the excuse of a Birthday or Christmas to get them.
Anyway, I'll stop gushing about them, I'm done sharing for today.
~Sarah
P.S. If you know anyone else that would love to see these darling toys too, please do me the courtesy of sending them the link to this post. Thanks!
You may also like (the pictures are links):