Marriage is really hard sometimes! Especially if you are raising little kids. The stress and monotony of the day to day (the endless cycle of diapers, dishes, tantrums, lessons, laundry, meal prep, yard work, & cleaning…to name just a few) can really wear a couple down. I completely understand why the divorce rate for people with multiples is even higher…and I can only imagine (and cringe at) the level of stress for having lots of kids all at once.
Anyway, when there is no
"me" time
, there certainly isn't going to be much
"we" time
either. Most nights I am so exhausted from the rat race of the day,
I literally fall into bed and sleep like death
. This makes it really easy to get into
a marital rut
, when we're not taking the time to meet each others basic needs (not just the physical stuff either;). When those needs aren't being met, it's really really easy to get on each others nerves and want to spend as little time together as possible. Which just compounds the problem even further. I've been married long enough now (8.5 years) to recognize this maritally destructive cycle and know a little trick that has revitalized my marriage more than once.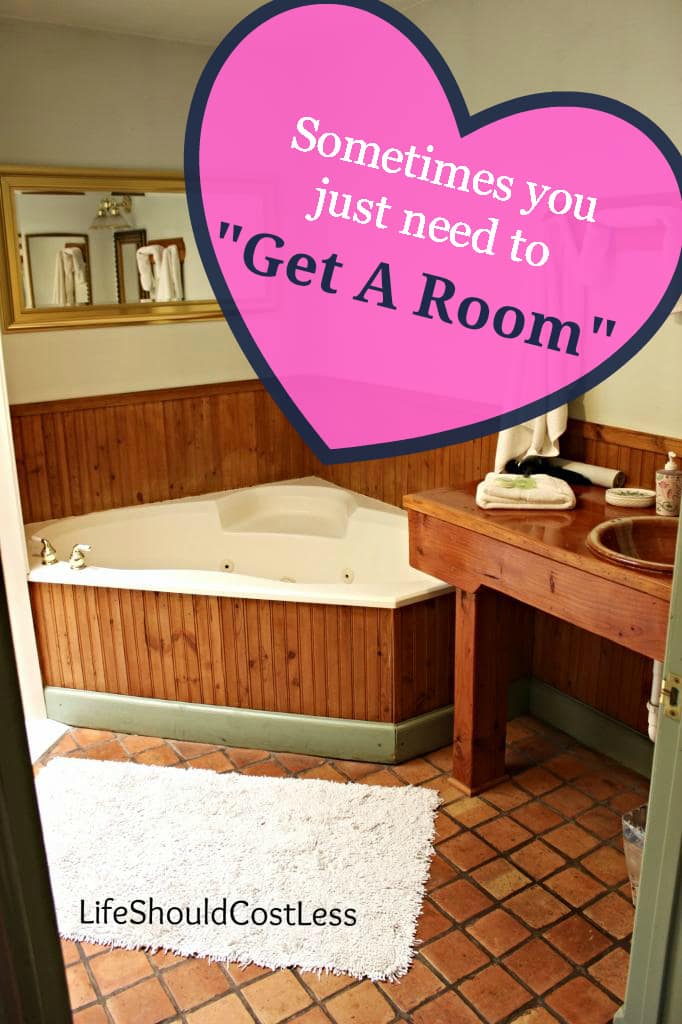 Isn't it funny how when you're all over each other being lovey dovey newly weds, people will tell you to "get a room" all the time. But the times that YOU REALLY NEED TO GET A ROOM, are when you're bugging the crap out of each other and flirting with the idea of divorce(hopefully you can solve the problem before it reaches that point). I have found that if we let the grind of the day to day get in the way, it won't take long before we forget how to be lovers. Taking time out for each other is vital to a healthy marriage. I can't stress it enough that it is important to take the time to do this as often as you can afford…we're hoping to be able to "get a room" every 3 or 4 months some time in the near future, but that also means finding someone that is willing to watch the kids overnight just as often…which could be tough!
There is something so calming and healing about taking a nice long soak together in a big tub. That's the #1 thing I look for when looking for a room. It has to have a nice big tub so that I can just sit and soak the stress away. The #2 thing that I look for in a room is seclusion. I prefer a cabin/private accommodations to an actual hotel room. I would seriously be a hermit if my husband would let me (I'm not kidding…I'm that introverted that living in the woods sounds very appealing to me). The #3 thing that I look for is cleanliness. If a room is dirty looking or I feel like I'm going to get a disease just sleeping in the bed or using the bathroom, the experience will not be therapeutic in the least.
*Remember, getting a room is cheaper than getting a divorce (plus, it's easier on everyone involved).*
Keep reading if you'd like to see my favorite place, so far, to get a room. It meets all three of my criteria, is reasonably priced considering your awesome accommodations, and they have super delicious breakfast included that is well balanced and enough food that you don't feel like you're going to need to eat again an hour later.
*Please remember that these photo's were taken AFTER we stayed there and were about to check out. It'll look even nicer upon arrival if you ever get a reservation there. Oh and don't mind my husband chillin' on the bed. I wasn't going to make him move so that the shot would be just right.
My favorite place to stay is Ada Cottage, which is one of the rooms available at Seven Wives Inn in St. George, Utah. It's a quaint little cottage all on its own (I estimate it to be around 400 square feet, though I may be a little off). It has a California King sized bed, Huge CLEAN jetted tub, a kitchenette, a dining table, and a sofa/entertainment area (wifi is also available). This last trip was our second time staying there and we plan on continuing to be repeat customers.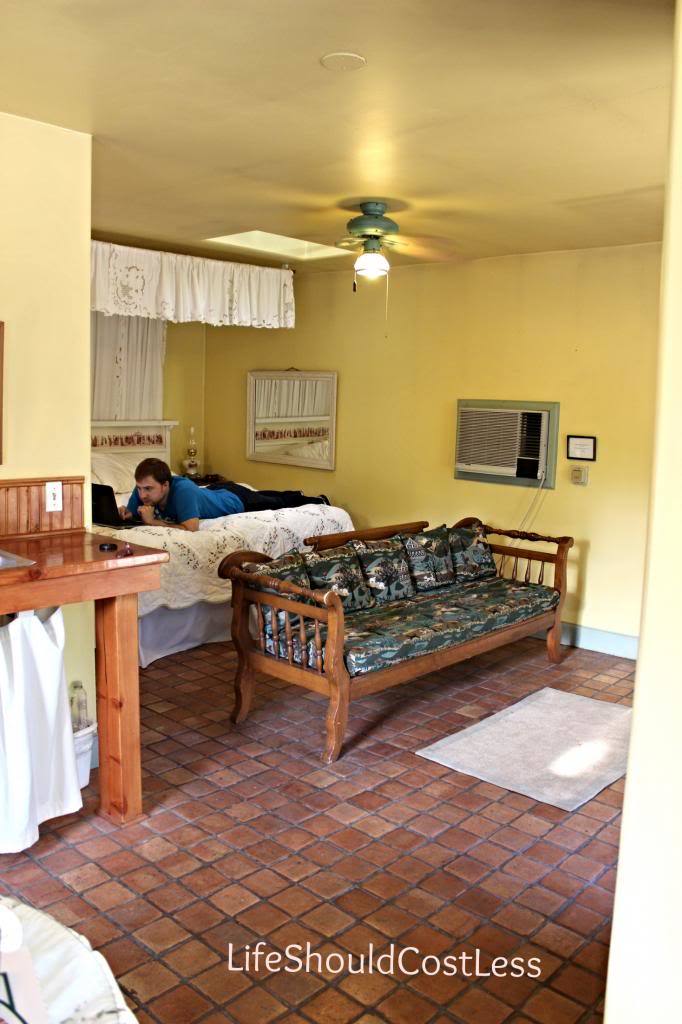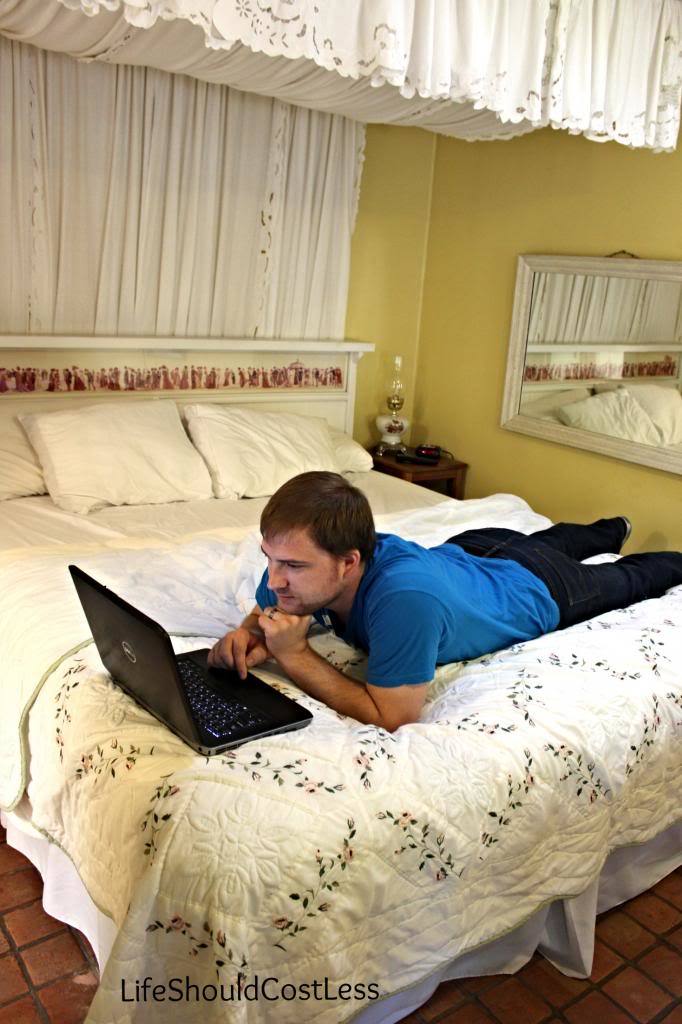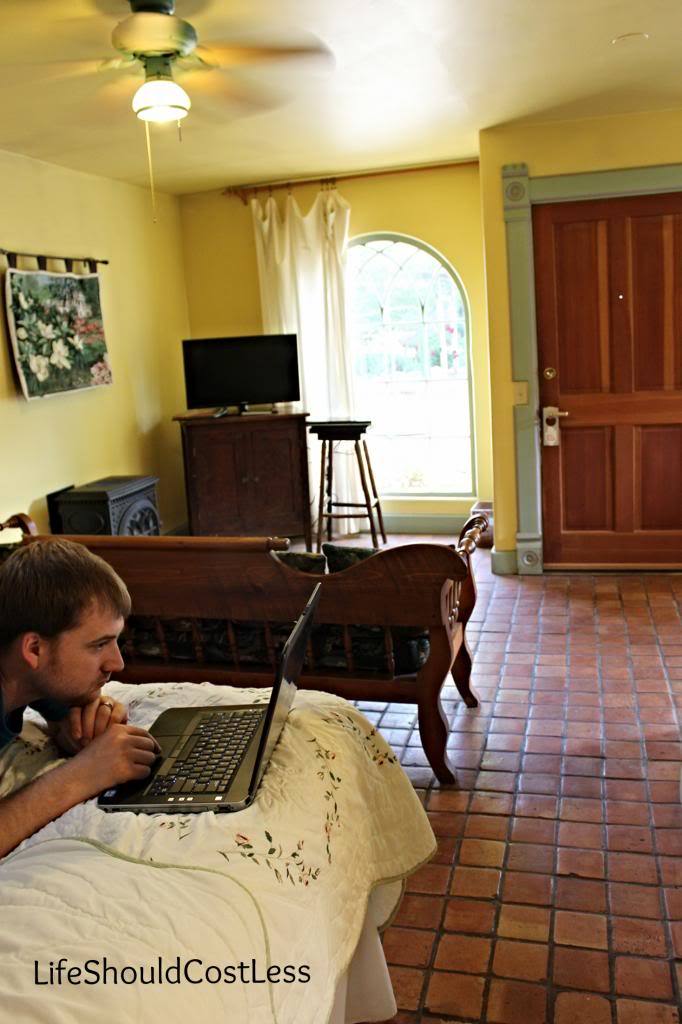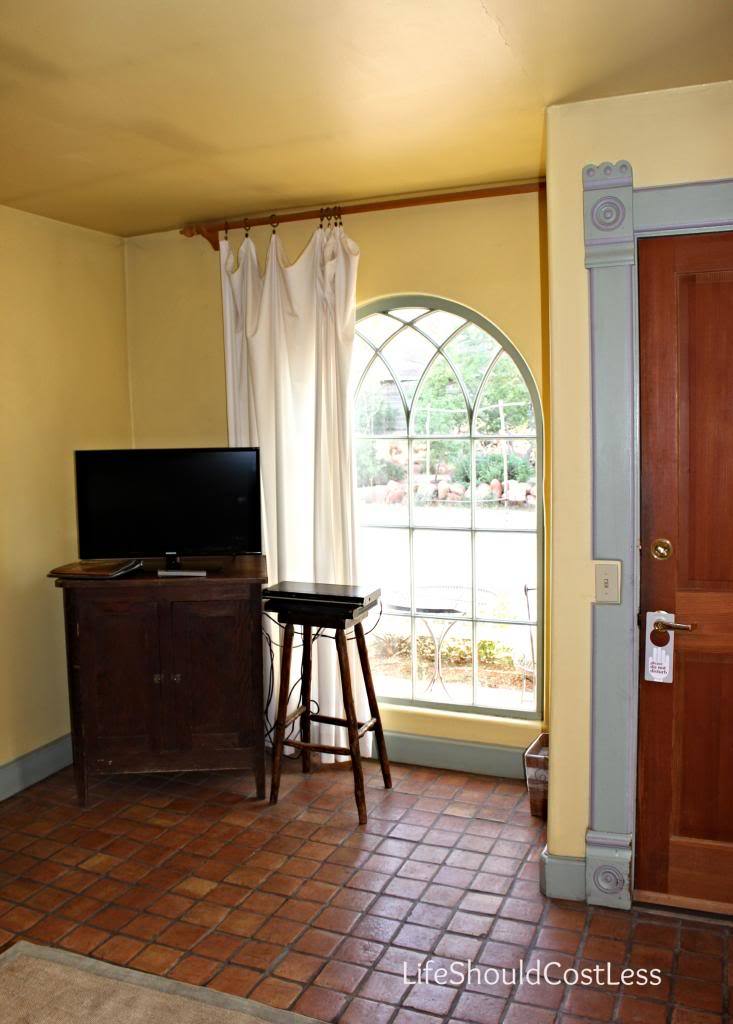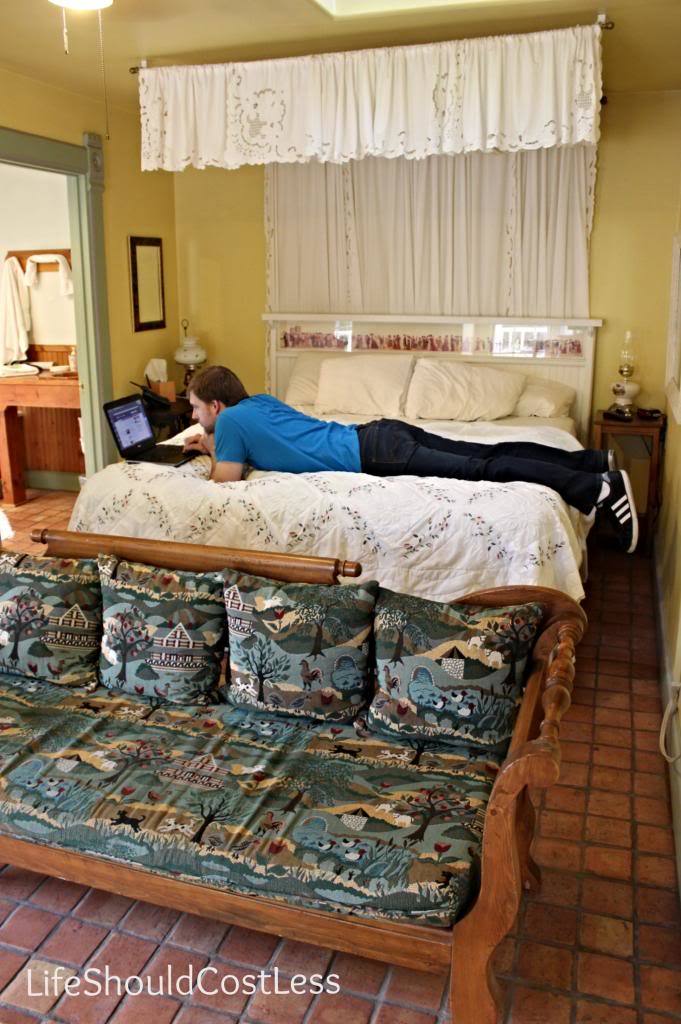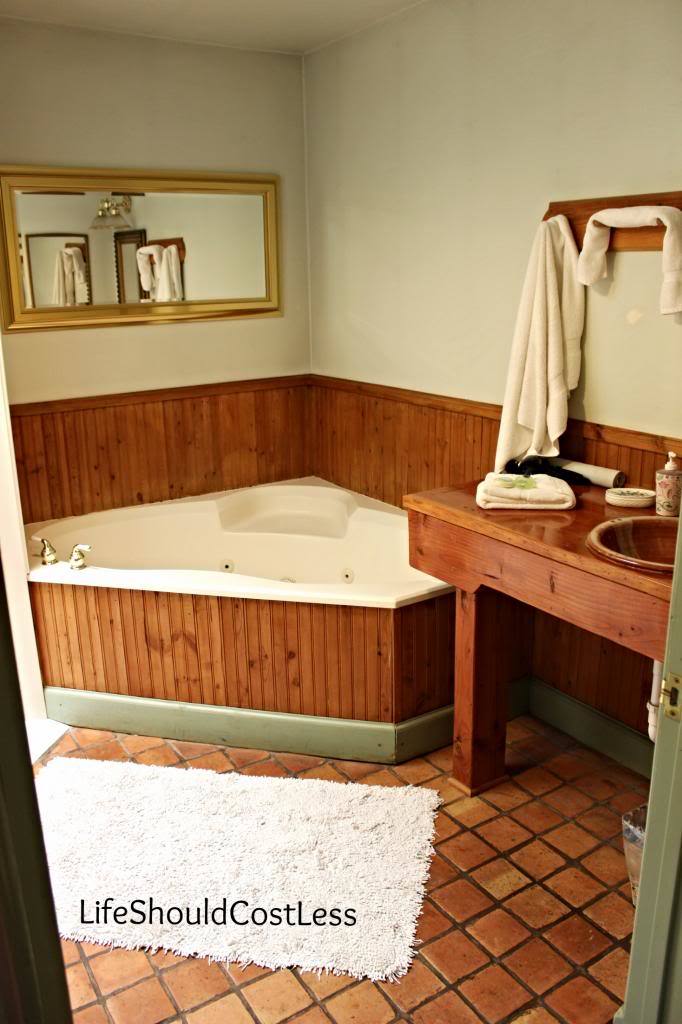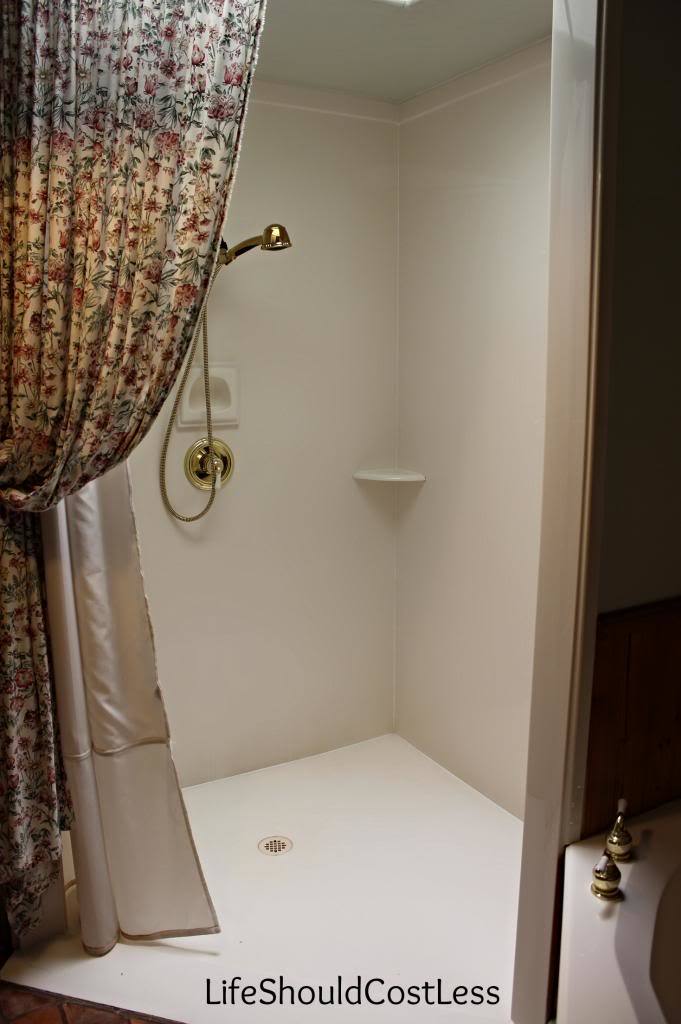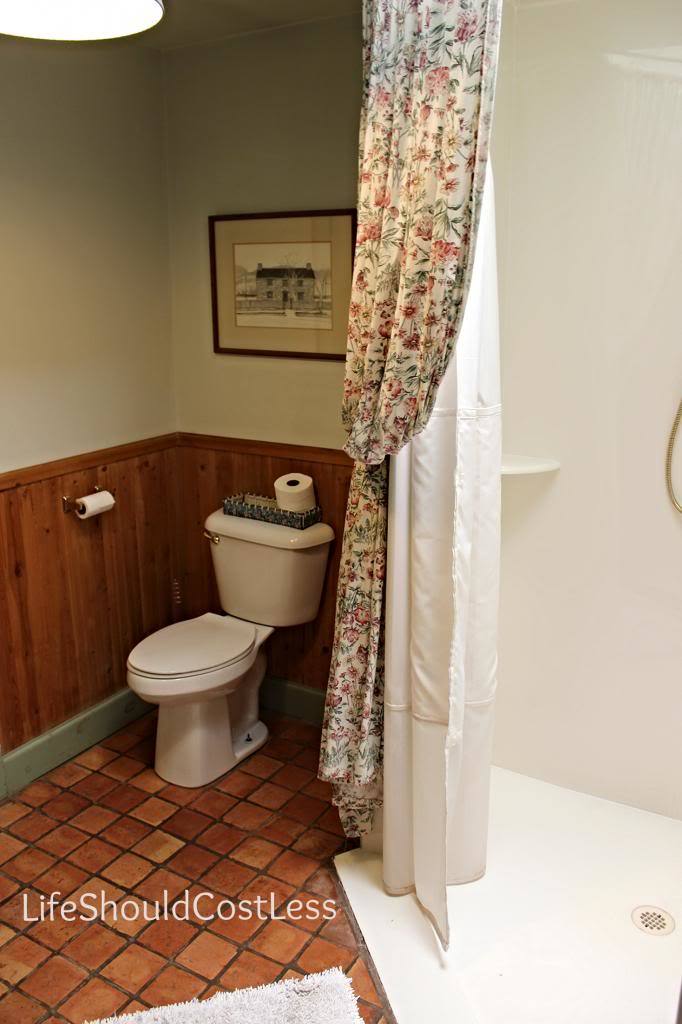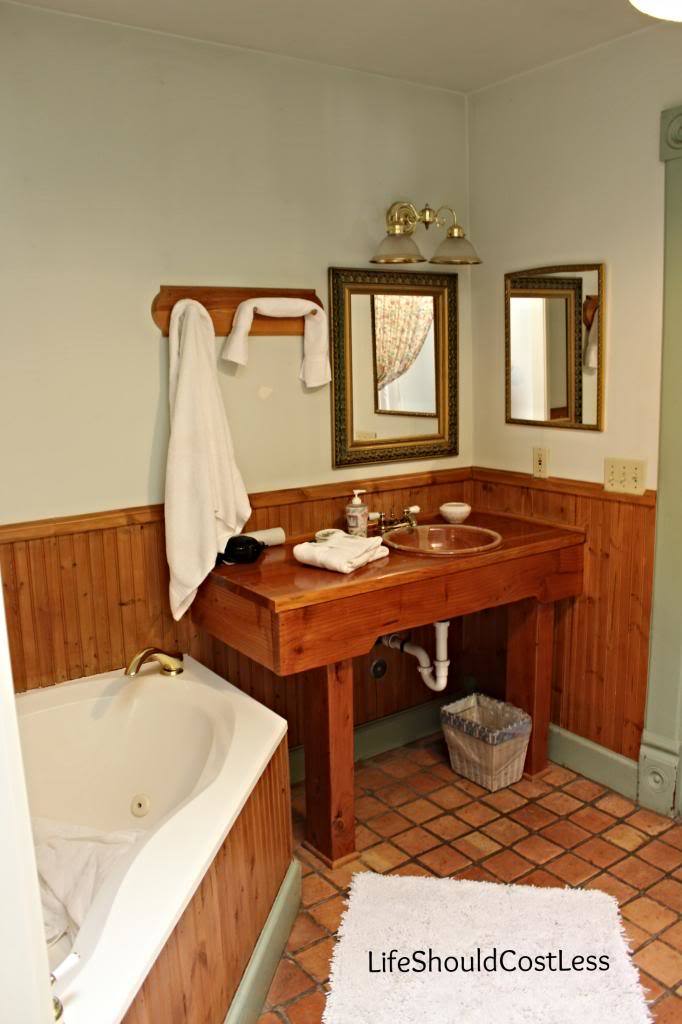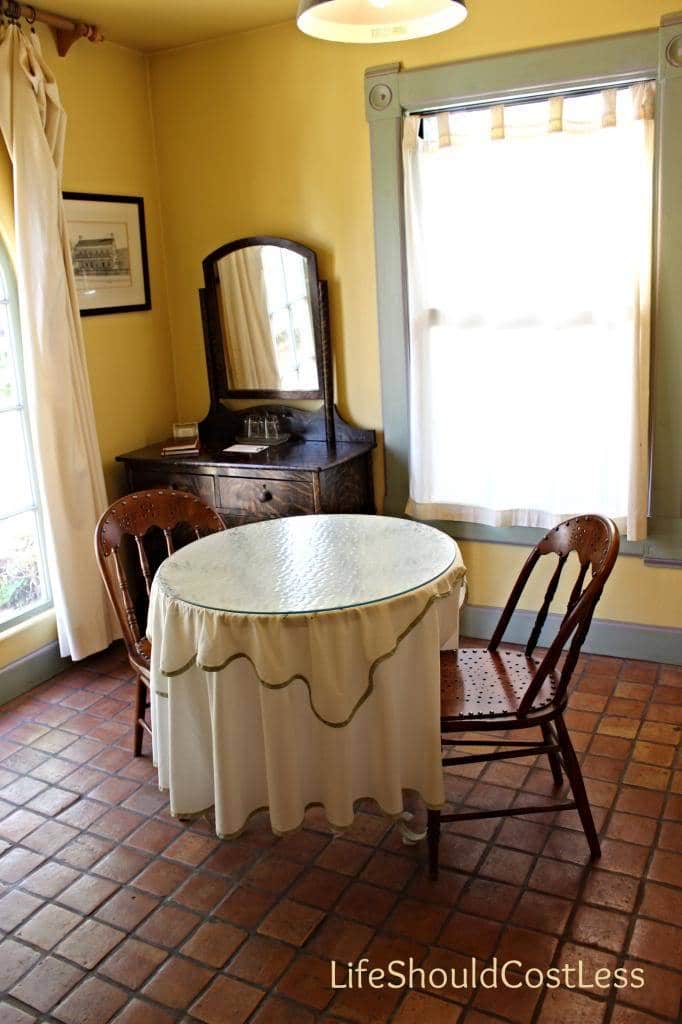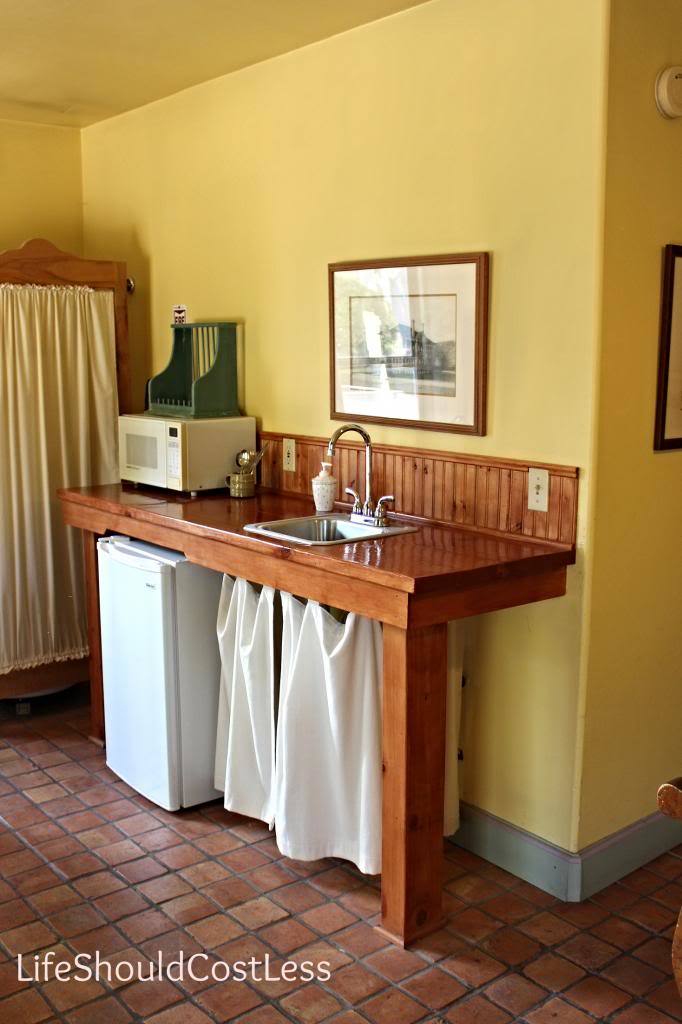 I love this place! Anyway, if any of you have any favorite places to stay that meet my 3 criteria please leave a comment with a link so that the rest of us can take a look there too.