Hi there! Join Sarah on Facebook and Pinterest to keep up with what's new at lifeshouldcostless.

This year I decided that I needed to keep my fall wreath super simple. I just can't seem to find my footing after having baby # 4. I feel like I'm drowning most of the time (mostly in laundry and dishes) and so there is not going to be some lengthy tutorial (that is crazy time-consuming to put together) for this wreath like I have done in the past. It's easy enough that the few pictures that I show of the steps should really be all the guidance you should need…that is, if you decide to make one too.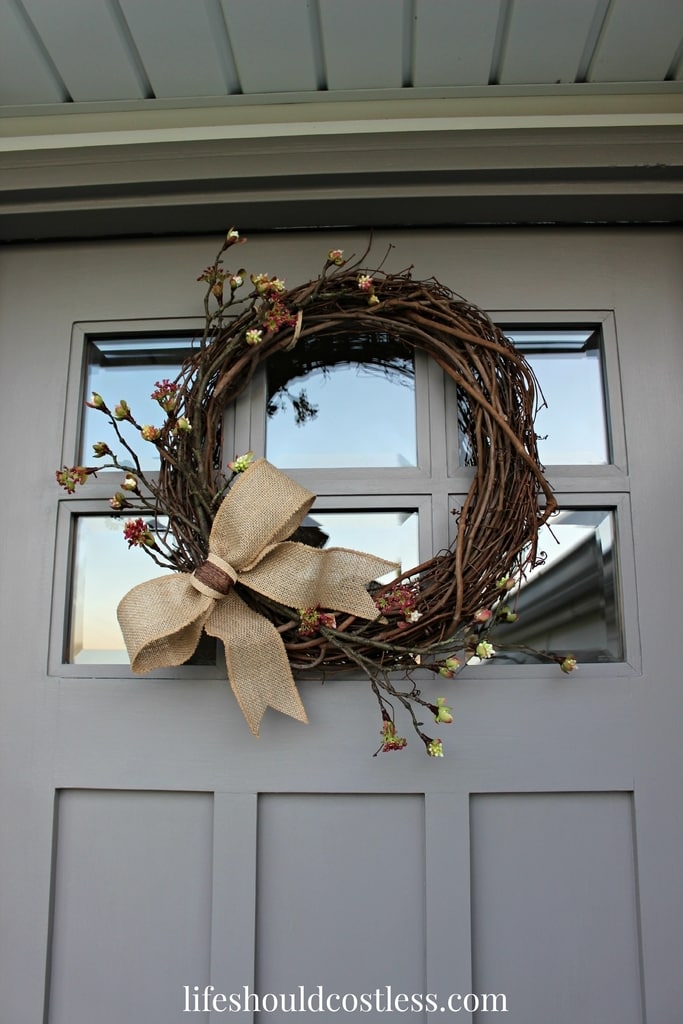 Yes, I could have just gone to the store and gotten something entirely pre-made, but I still wanted something more to my taste that I know isn't going to fall apart any time soon. I went with my typical wired burlap ribbon, I'm only slightly addicted to it!!! This time I wanted a little bit more to it and wrapped a different piece of wired ribbon around the center of the bow.

I started with what is now my standard, 18″ grape vine wreath form.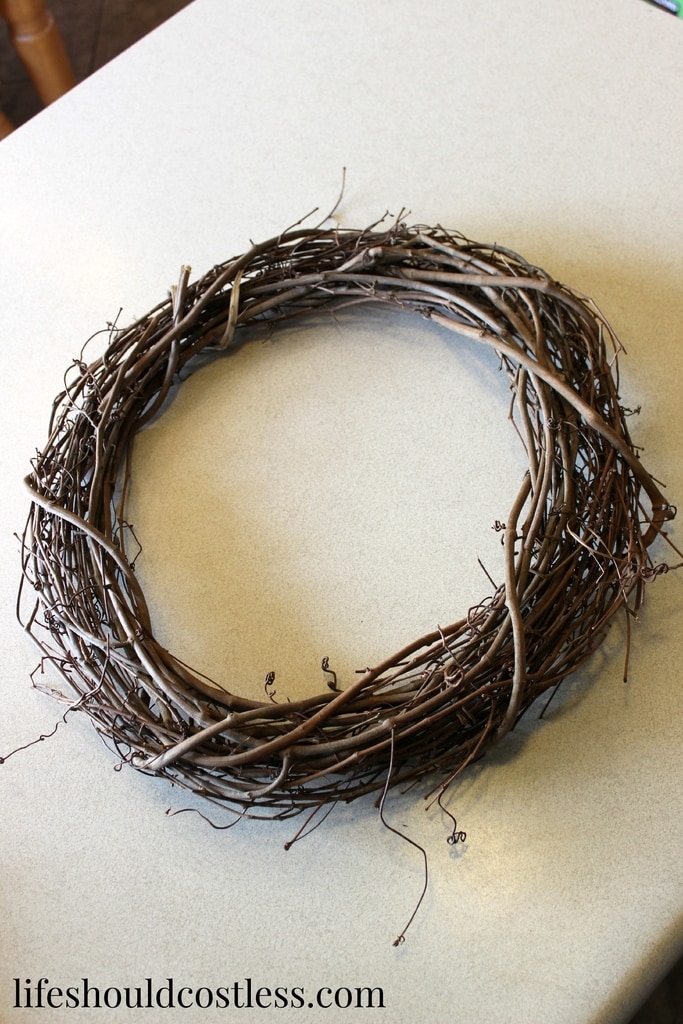 Added a large piece of foliage going towards the top and a smaller piece going toward the bottom. I attached them with basic crafting wire right where I knew I wanted the bow to go. I also attached the foliage around the wreath form as needed, but I'm kinda really loving the look of it not all being attached and "perfect". I got my foliage at Joann's, it was the closest thing I could find to what I wanted, though it's not exact. I do like how it has what looks like the darker fall colors on it. I just wasn't feeling the pumpkin orange this year.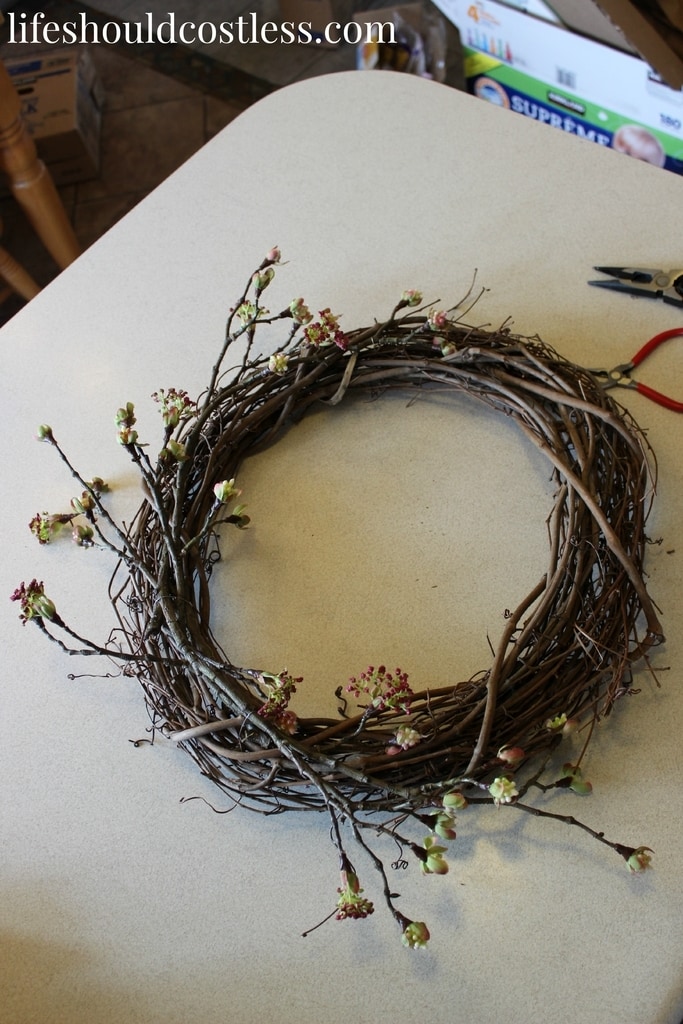 Like I said before, I just used some wired burlap ribbon for the bow and attached a different kind of ribbon for the center part. This was then attached to the wreath, but I NEVER cut it until I get it hung up, decide how I want the streamer part of the ribbon to look and then I cut it. You'll avoid a lot of ribbon mishaps if you do it that way and don't just go crazy cutting too soon.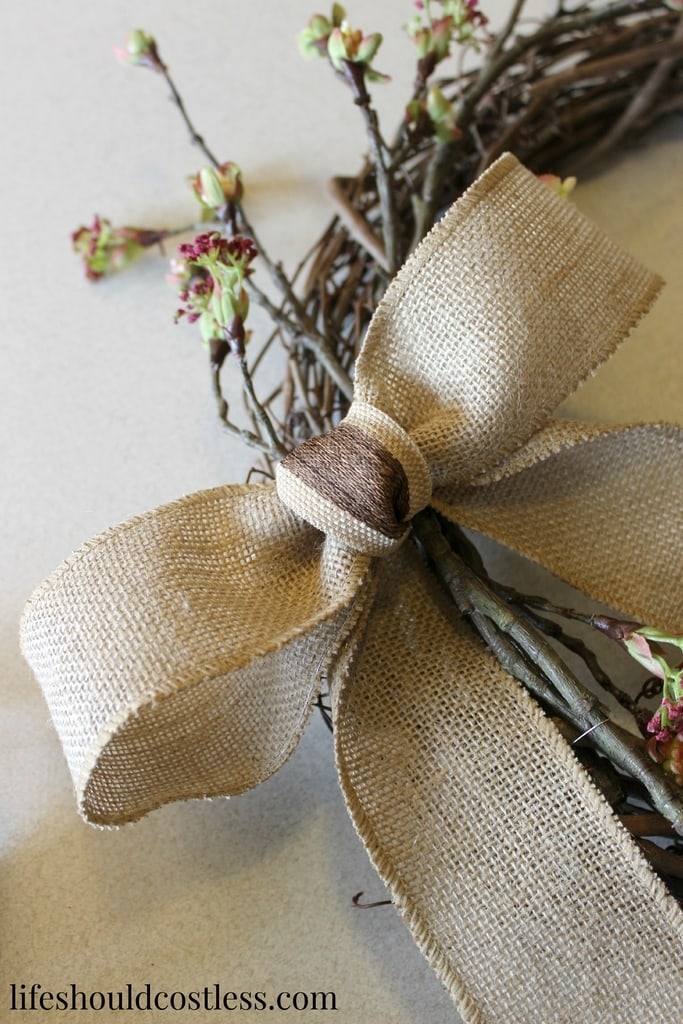 Here is the completed wreath again. Not overly fall-ish, but I love it!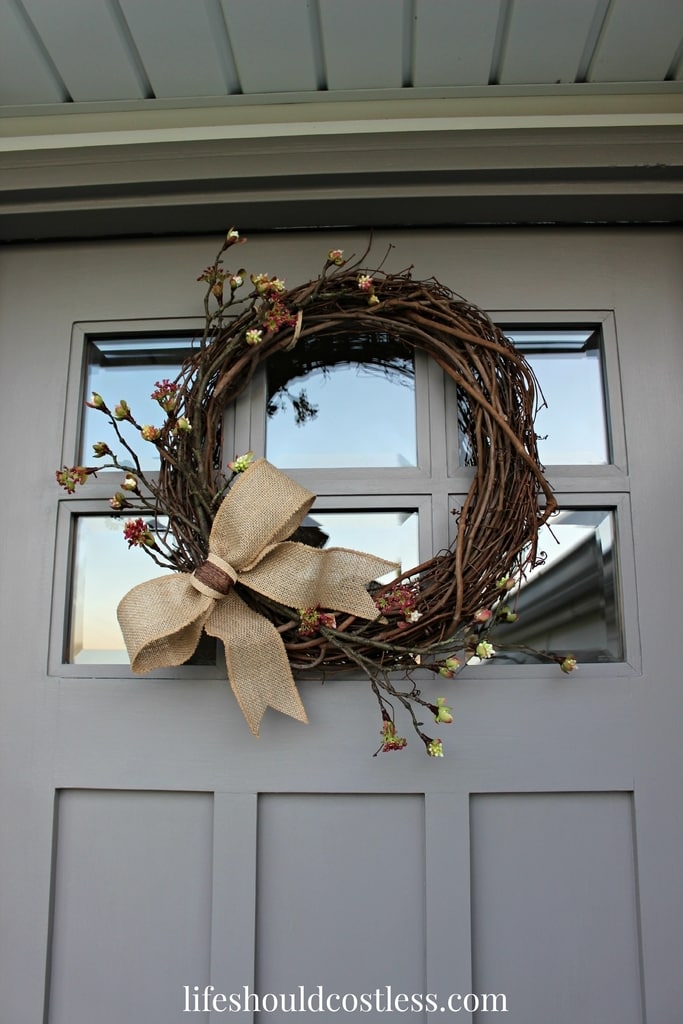 Thanks for stopping by to see what I had to share today. Keep scrolling to see more of my previous stuff!~Sarah
Follow along:





You may also like: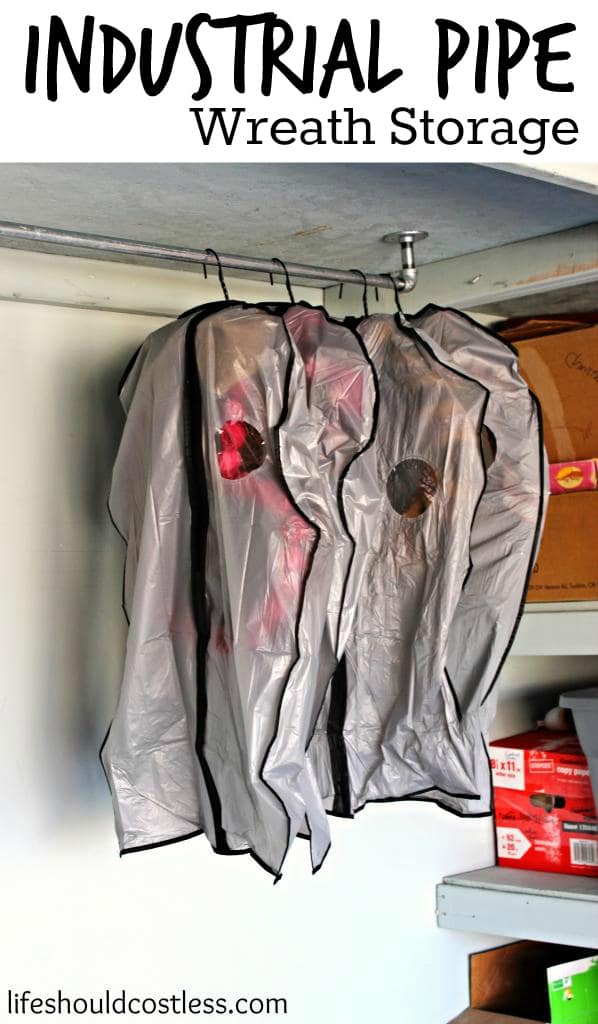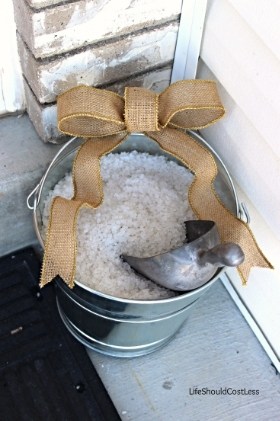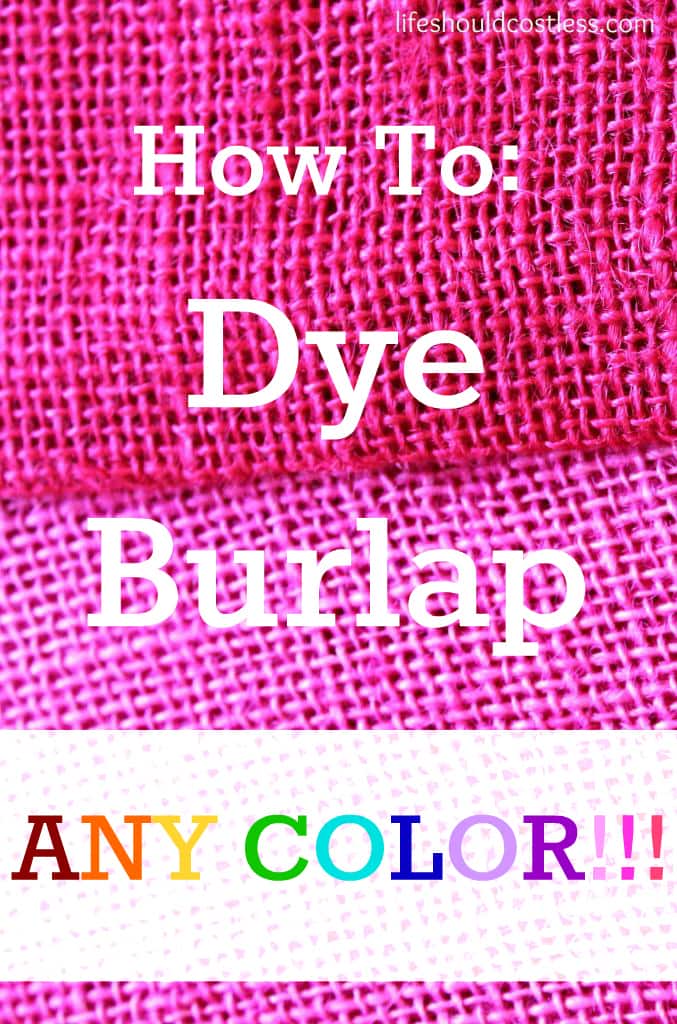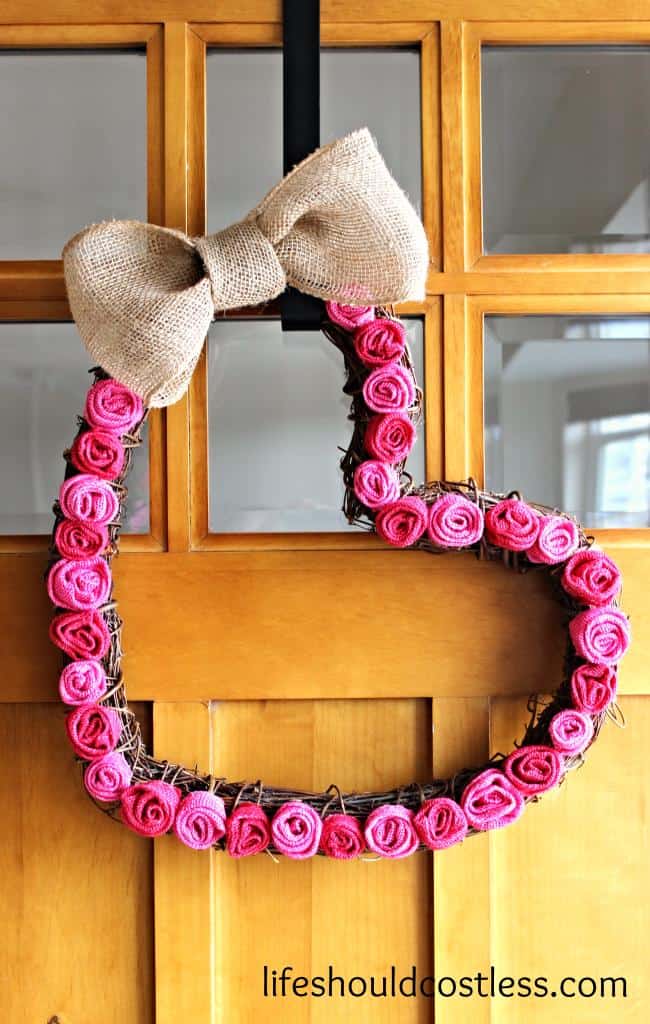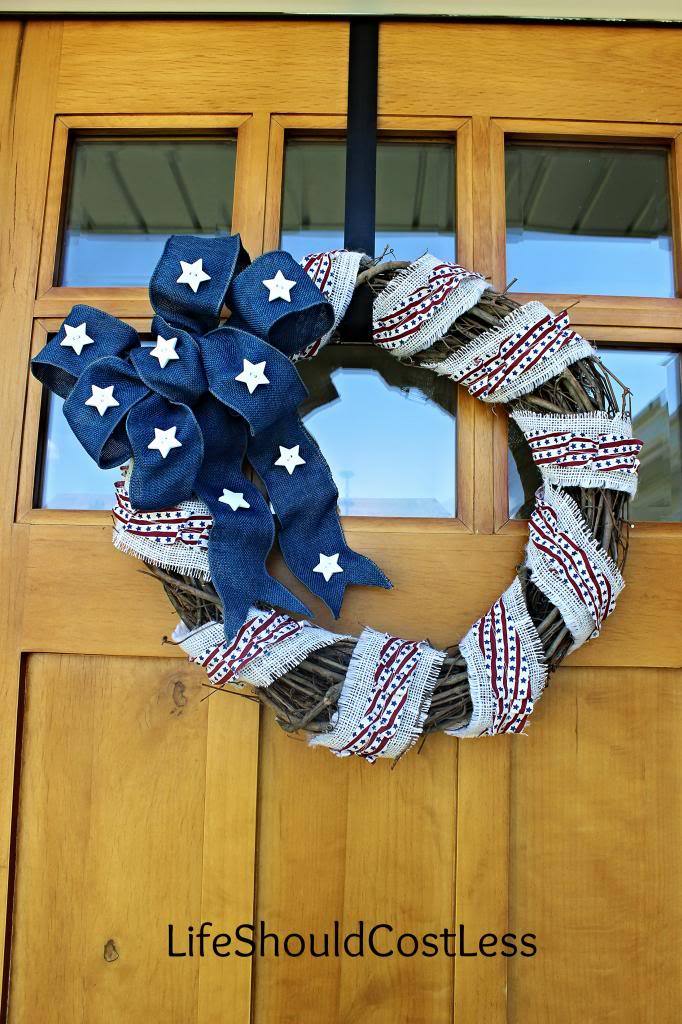 My entire wreath section!!!