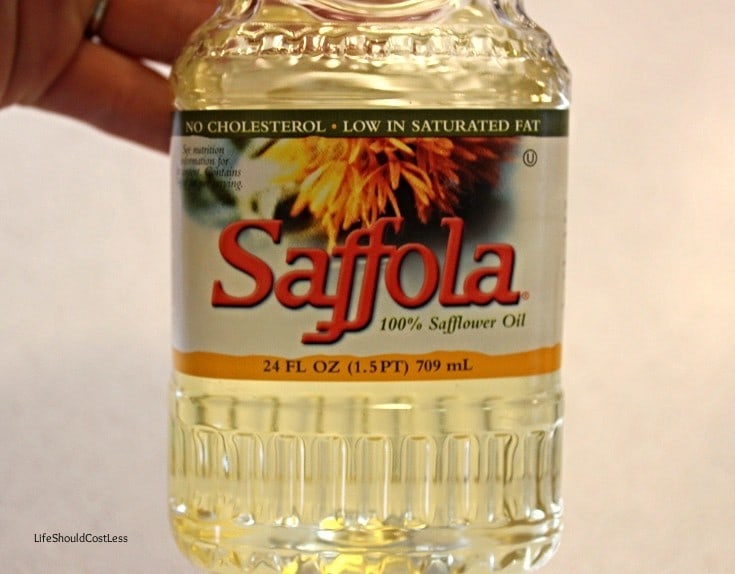 In my quest to live a healthier lifestyle, I heard about Safflower Oil and how it's high in good fats and low in bad fats. That sounded great to me, but I was a little worried that it was going to have some funky taste so I wouldn't want to cook with it. But guess what… it's GREAT! I like it the same as I do Canola Oil, but I feel so much better using it because of just how much better it is for me (even if I used it to make sweets). The switch was really a no-brainer. I know, I know, some of you are out there thinking that there are many other healthier oils out there. There is no doubt that is true, however, this was one painless switch that I made (my husband hasn't even noticed and neither has my budget) and we're healthier people because of it. See the comparison of good and bad fats? It's pretty awesome!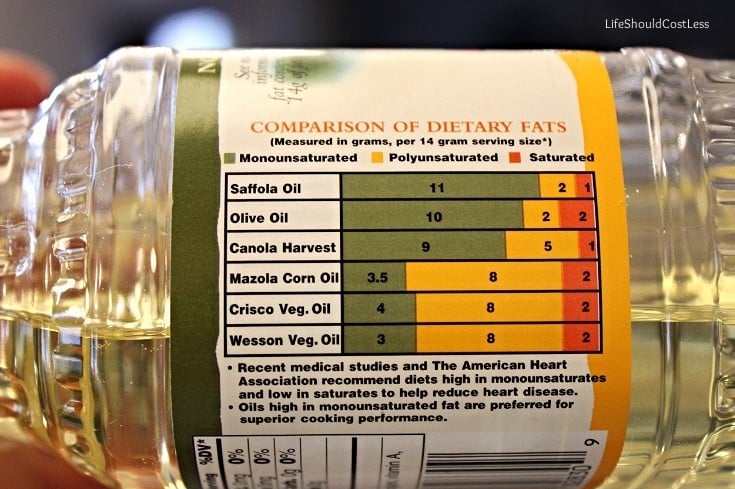 Lately I've been buying it in Saffola brand at Winco and it ranges in price between $2.50 to $3.25 for 16 ounces. I try to stock up on it when I see it below $3 though. If you don't have a Winco near you, I found this Safflower Oil
on Amazon you could give a try and see what you think.
It's just a baby step towards healthier living!
*Plus it's high in Vitamin E, so that's an added antioxidant bonus!*
*This post was updated on 01/08/2014