Hi there! Join Sarah on Facebook ,Pinterest , and/or Subscribe to keep up with what's new at lifeshouldcostless.
2015 was a great year for my blogging career. It was a really rough year in my personal life, so I really needed a win. I started the year averaging about 90,000 page views per month and ended at 300,000 page views per month (and growing fast). Not saying this to brag, it's just a fact and I wanted to share with you all, especially you new followers, the posts that helped make this site a success this past year in case you missed them.
I'd say that my most exciting moment last year was the day that I saw one of my posts in my own Pinterest feed and I didn't put it there and I didn't know the person that pinned it. That was a real turning point for me, to see proof that what I write is getting out there and starting to shape peoples lives…even if it is just providing them with a silly cleaning tip, way to save money, or an easy dinner option. Though the pressure of having people looking at and sometimes criticizing what I do does occasionally wear on me, I figure that I better just try to continue to be myself, create even more wholesome content, and know that what I do isn't going to please everyone. I'm doing what I love and if it's going to help even just a few people, that's great! It's totally worth it.
Anyway, enough chit chat. On to the posts!
The six most popular posts from 2015 were (the pictures are links):
CrockPot Spaghetti. Just a few minutes of prep and only one "pot", you'll never make Spaghetti the old way again! It doesn't hurt that it tastes much better this way too, the herbs seem to blend when cooked slowly.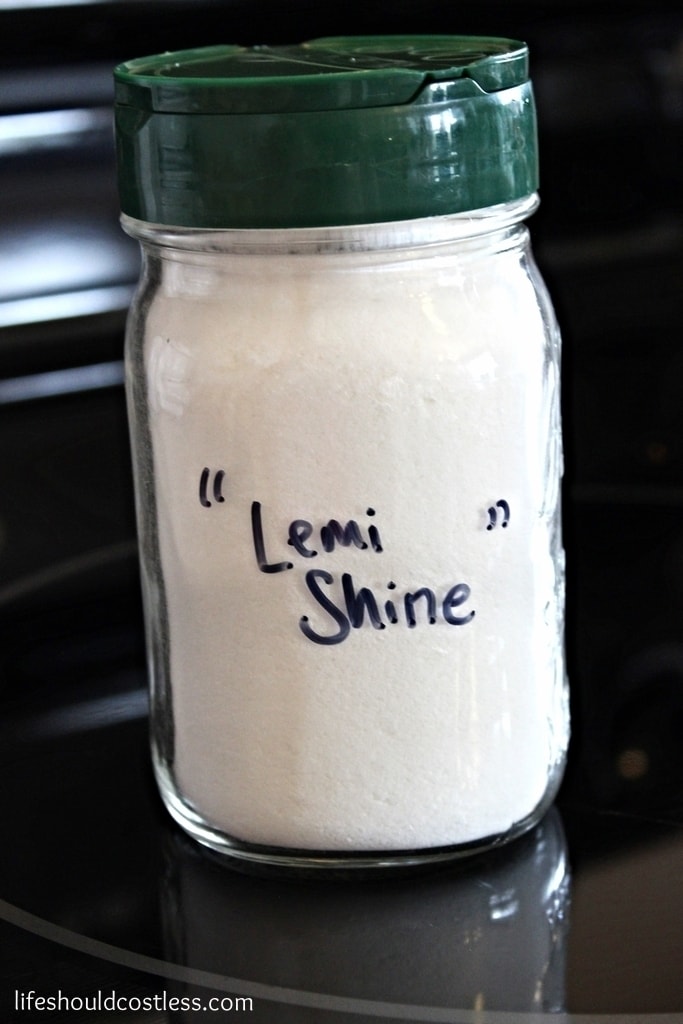 Copycat "Lemi Shine" Detergent Booster. If you use the name-brand product
regularly, you've got to try making it yourself at least once and you'll find that you will save a bundle and it works just as well!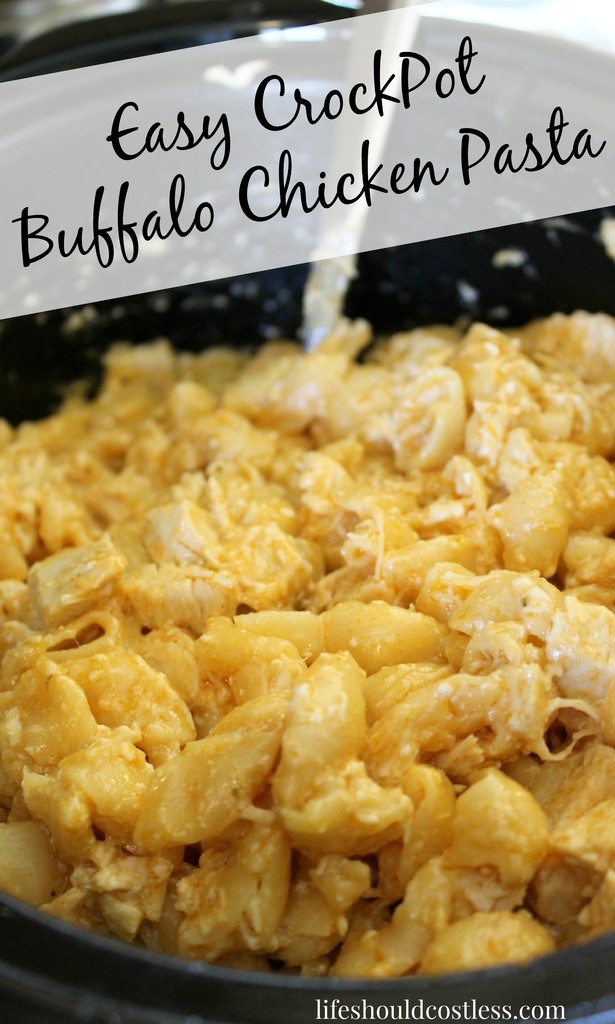 Easy CrockPot Buffalo Chicken Pasta. Or as my two-year old calls it "Pasta Chickens"…a name we will probably always call it from now on. If Buffalo Wings and Mac 'N Cheese had a baby, this creamy and delicious meal would be it. It also only take a few minutes of prep so it's great for those days that you don't have time to cook but don't want to/or have money to go the fast food route.
How to effectively kill ants using only water. This method of killing ants works great! However, I only recommend you do it when you have a pest control problem (like they are over-running your house). We do need ants in the world to maintain balance, just not crawling all over our children. So don't go around killing ants because it's "fun". 😉

How to make window frames look almost new again. It may not be one of my usual non-toxic cleaning tips, but it could save you some serious cash in not having to replace yucky looking windows. I imagine it would be especially helpful to house flippers…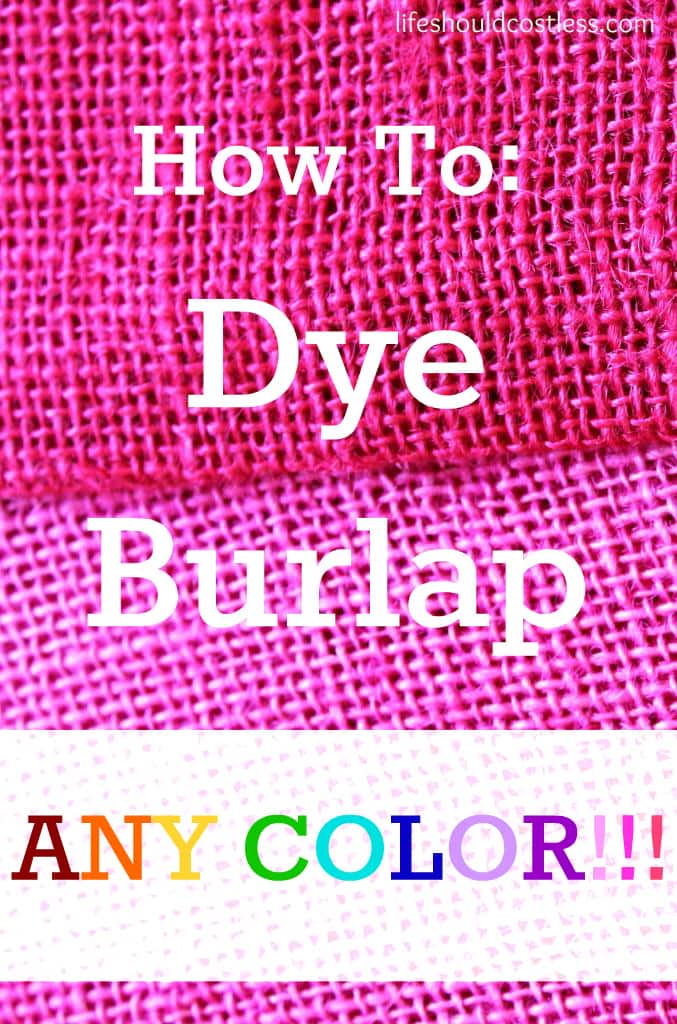 How to dye burlap any color. Living in a small town and having several young children really limits my shopping options. That is why whenever I need a particular shade/color of burlap for a craft project, I just dye it myself. This is a tutorial on how I do it and you can too. Plus, it's pretty awesome being able to make it whatever color my heart desires.
My favorite Posts of 2015: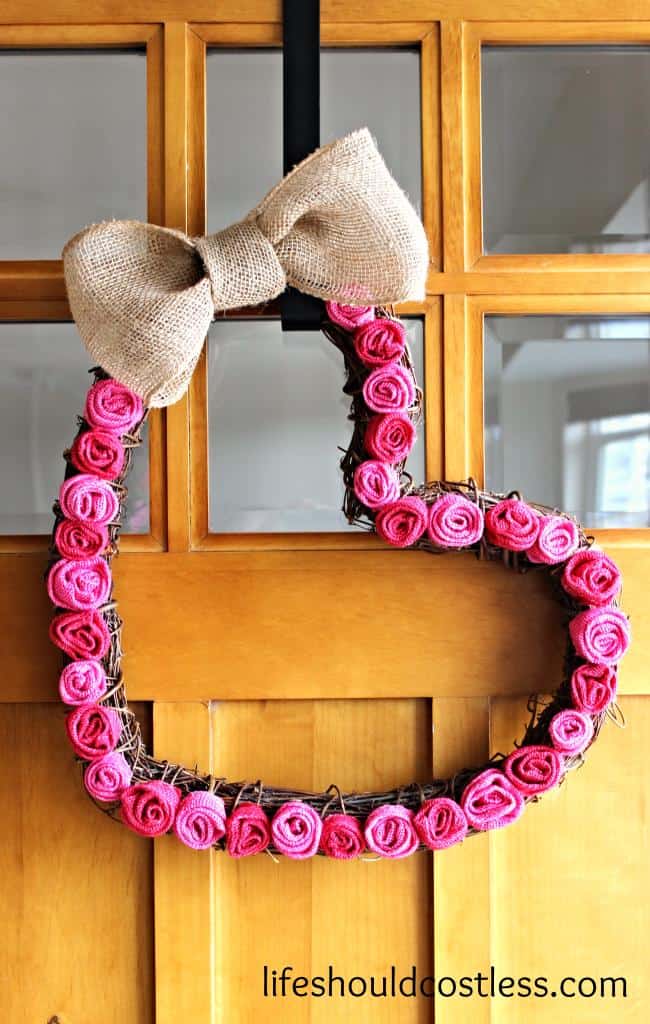 Burlap Rosette Valentine's Day Heart Wreath (with basic tutorial). It's so girly, which I try to be but mostly fail, and it was my favorite décor post I did all year long. I am so bummed that it got pre-packed and is now hanging out in a box in our storage unit instead of on my front door. It'll have to wait until next year I guess. Darn it!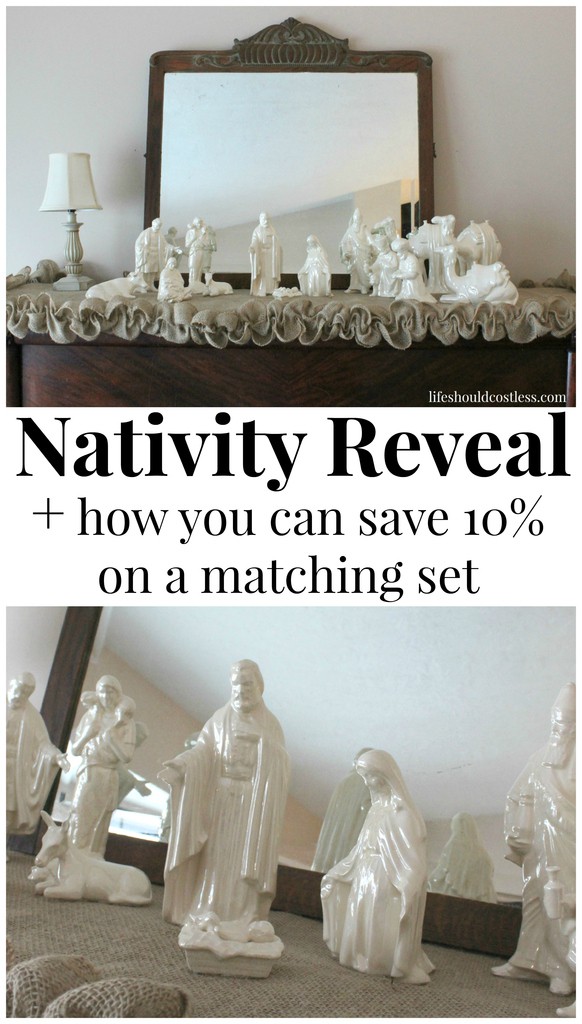 Nativity Reveal. I searched high and low for years and years and finally found the Nativity scene that matches my mother and grandmothers. That was sure a teary-eyed find and as luck would have it, the shop owner offered my readers a discount if they want one too.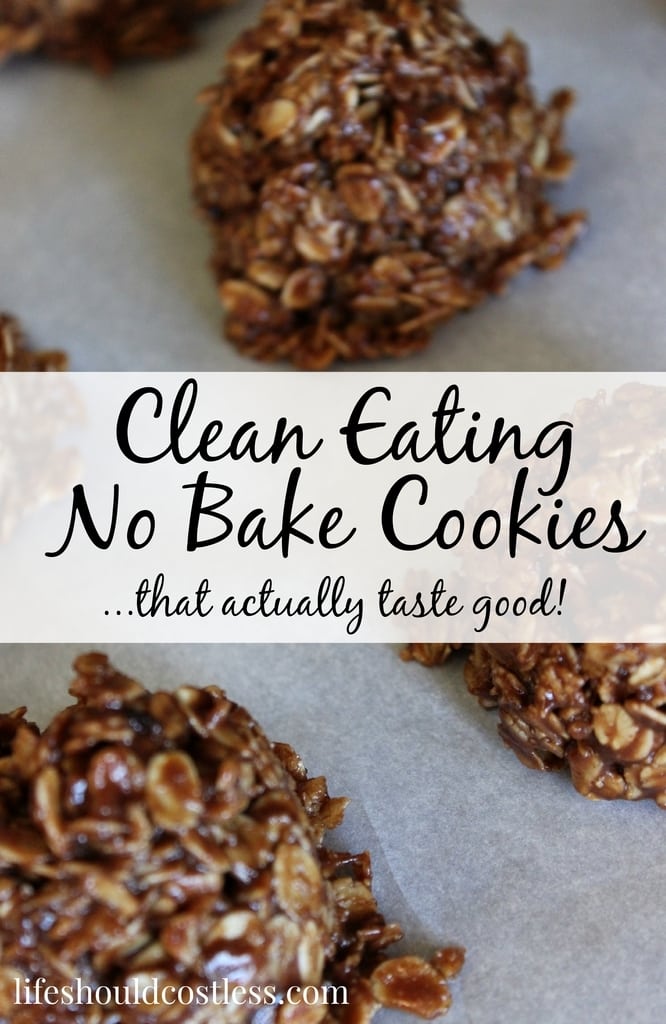 Clean eating no-bake cookies, that actually taste good
. I'm sure it's bratty that I claim that all the clean eating recipes, for no bakes, I've tried just were not very yummy, so I decided to take matters into my own hands and came up with this version. These are super tasty! I'm sure it doesn't hurt that I use two different sweeteners…hello coconut sugar! Shhh don't tell, I sometimes feed my kids these cookies for breakfast.

$100 or less front door spruce up challenge
. I'm not sure what I like more, the door color or the obnoxious "no soliciting" sign that actually works. Either way, it's pretty fun to see how far you can stretch $100 on a home improvement project.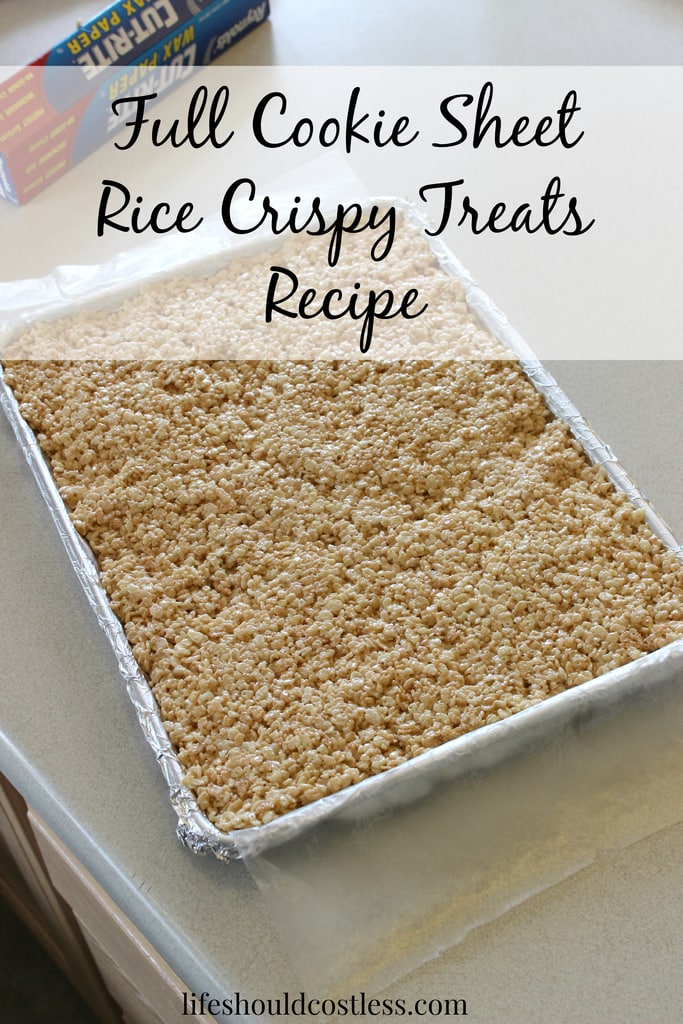 Full cookie sheet rice crispy treats
. How many times have I wanted to be able to make a whole cookie sheet full of rice crispy treats and have it be as thick as the pan? I got tired of always having to guess or make two batches so I did the math, messed around with ratios, and now have a recipe that suits my needs. I thought you may need it too.
My biggest flop of 2015: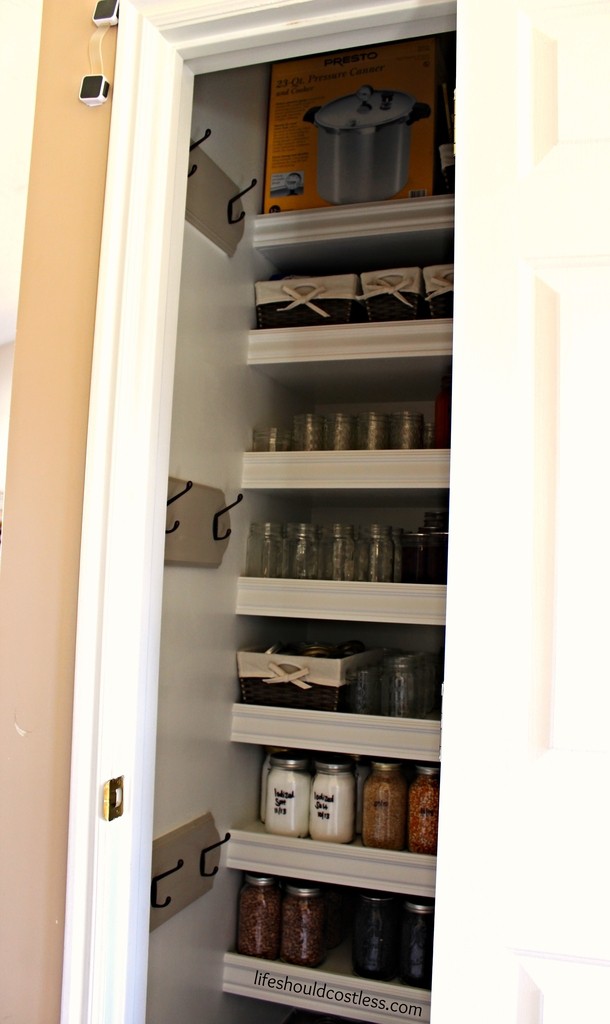 Coat closet turned pretty canning pantry
. Sometimes you just have to laugh at your failures… I must say that this post not taking off was really hard for me. I guess that one of these days I may just give it a re-write and see if that makes any difference. It was a three part series on a closet transformation where I turned our "always a mess" coat closet into a second pantry but still kept it as a functional coat closet (not to mention that the shelving is earthquake proof). I poured around 100 hours into the thing. At least I adore it and get to enjoy it, so there's that…until we move. Anyway, if you know someone that needs an idea for a canning pantry, please send them the link.
Sorry to share such a crazy long post. A year is a long time to cover. I hope that you found something useful. On to a (hopefully) even better 2016 and wishing you the same! ~Sarah
P.S. If you're curious about what my all-time most popular posts are, make sure to check the side-bar. I've always got them on there.