I've never been a fan of yellow gold, but when I found this huge mirror (about 4 ft wide by 3 feet tall) at a yard sale last summer, I knew it had the potential to be just what I wanted. I think this is one of my best/favorite yard sale finds. It was $20 and I actually passed on it and then came back a couple of hours later to see if they still had it, and there it was…just waiting for me! It was formal living room fate! Totally kidding, but I am pretty happy with the purchase.
The plan for our living room is a country-french look and I knew with the right paint this mirror could be just that, especially with all the pretty detail work(I know gold would have worked for the look, but like I said earlier, I'm not a fan of gold). Keep in mind that the wall color is going to be a blue/grey when we are finished so it'll look even better. It's going to sit right above a piano someday…I can't wait to get it all done but I have to budget it in so it may take me a couple of years for it all to come together.
Before I take you through the steps I took, here is the before again.
A close up of some of the detail on the bottom.
Below is the painting process, along with what paint I used. I had some paint left over from My Country-French Cedar Chest make-over and so I was able to get the mirror done and it didn't cost me anything more out of pocket.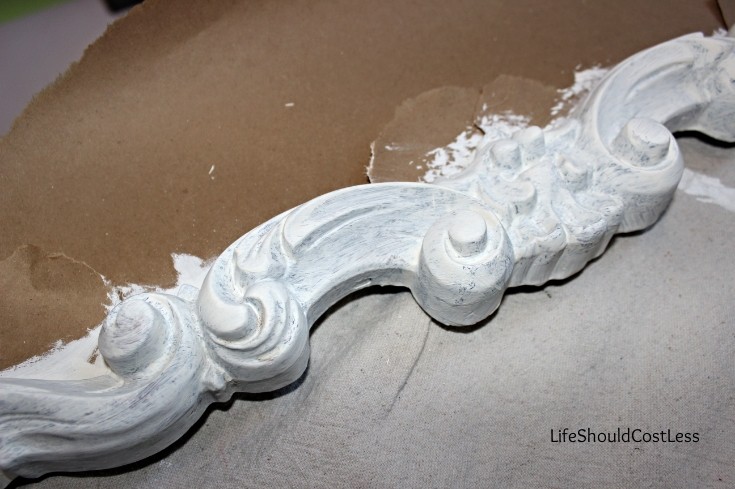 One coat of Lace, Americana Decor Chalky Finish Paint. This brand of paint is found on the Home Depot Website.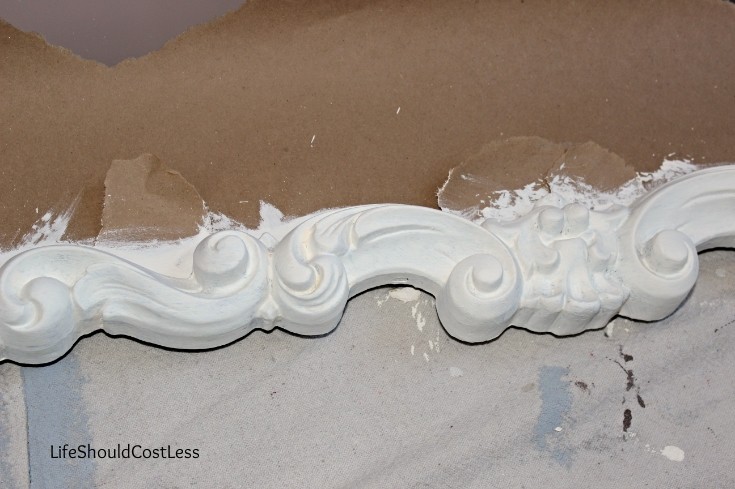 This is with two coats of Lace.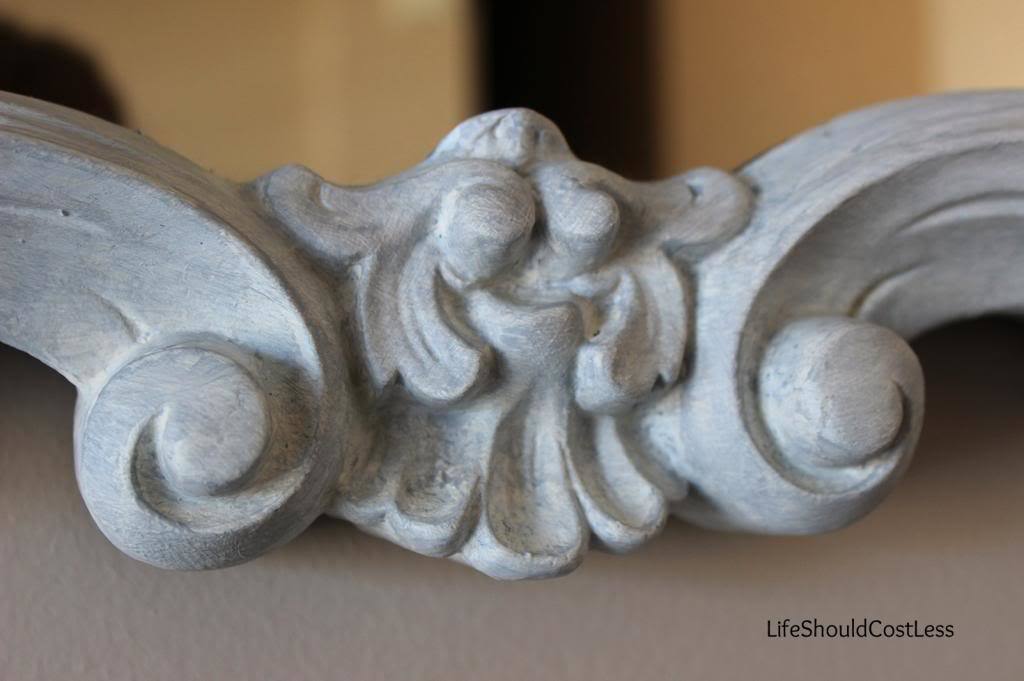 This is the two coats of Lace followed by a dry brushing of Yesteryear, Americana Decor Chalky Finish.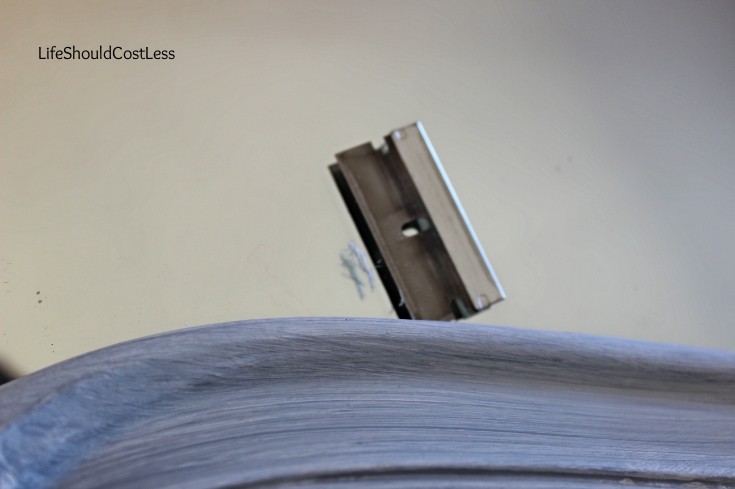 It was really easy to just gently scrape the paint off with a Razor Blade
.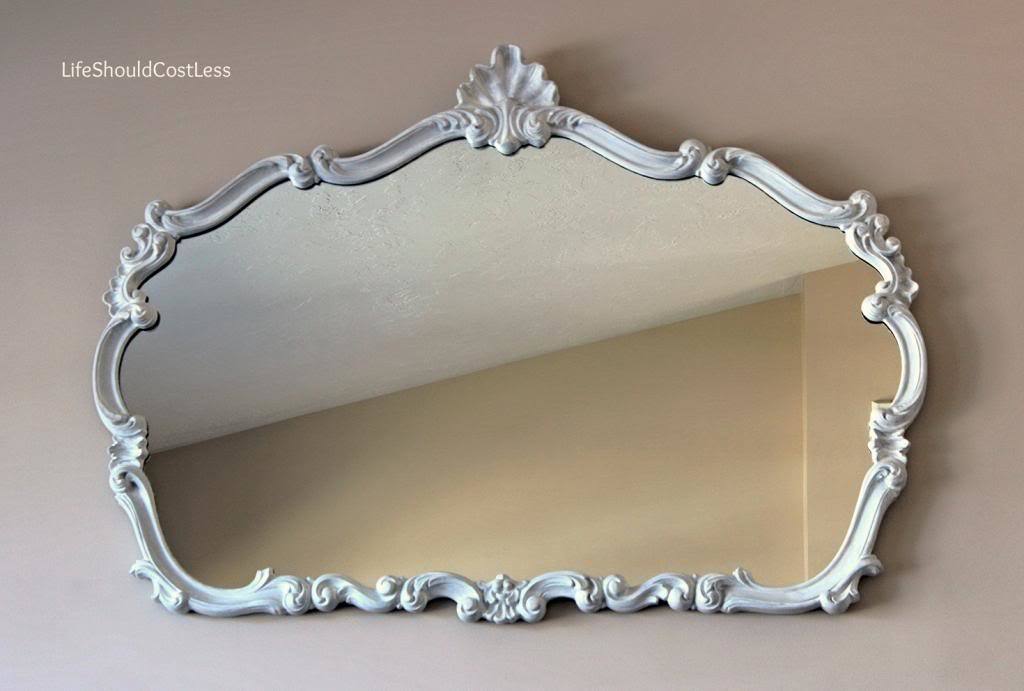 Here is the final product! I cleaned the glass really well and then hung it back up. It's going to look even better when the wall color is right. I love it so much!
It never ceases to amaze me how much something can transform with just a few coats of paint. If you didn't catch it before, the total cost of this project was $20…which was the cost of the mirror and using left-over paint. You can't beat that price for a HUGE ornate mirror that spans 1/3rd of the living room wall…unless someone gives you one for free of course ;). I was even able to plan the coats of paint around my baby's nap schedule so it was not very stressful because each coat only took about ten minutes.