Unfortunately for my kids, I'm not one of those moms that constantly has a craft project ready for them to keep them entertained. I have a hard time with how big of a mess crafting makes, and if they are doing several projects a week, it gets pretty expensive. It's been a long while since their last project, so I've been trying to decide on something for them to do that they would really enjoy but would also last more than a few days…Because let's face it, most craft projects get torn to shreds within a couple of days. At least with my hooligans!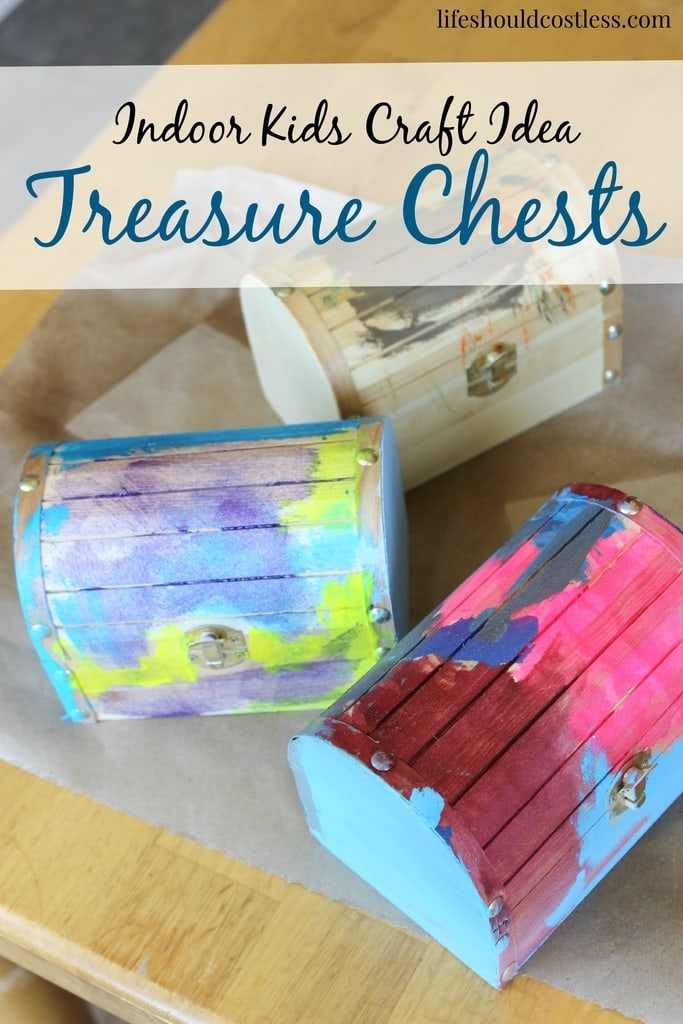 I decided that they each need a dedicated place to store all their little things that they want to keep. Plus, if they have a place for it and it's put away, I won't go on cleaning rampage and toss everything because they weren't taking care of their stuff anyway. I know, I'm so mean ;).
Since we don't craft very often, I'm ok with spending a little more when we do. I picked up these treasure chests at Joann and used a 20% off total purchase coupon so it wasn't very much. You can get similar ones here
.
I started out by wrapping the table with brown paper. I ran out and need to buy more and I'll be
buying it in bulk here
to save money.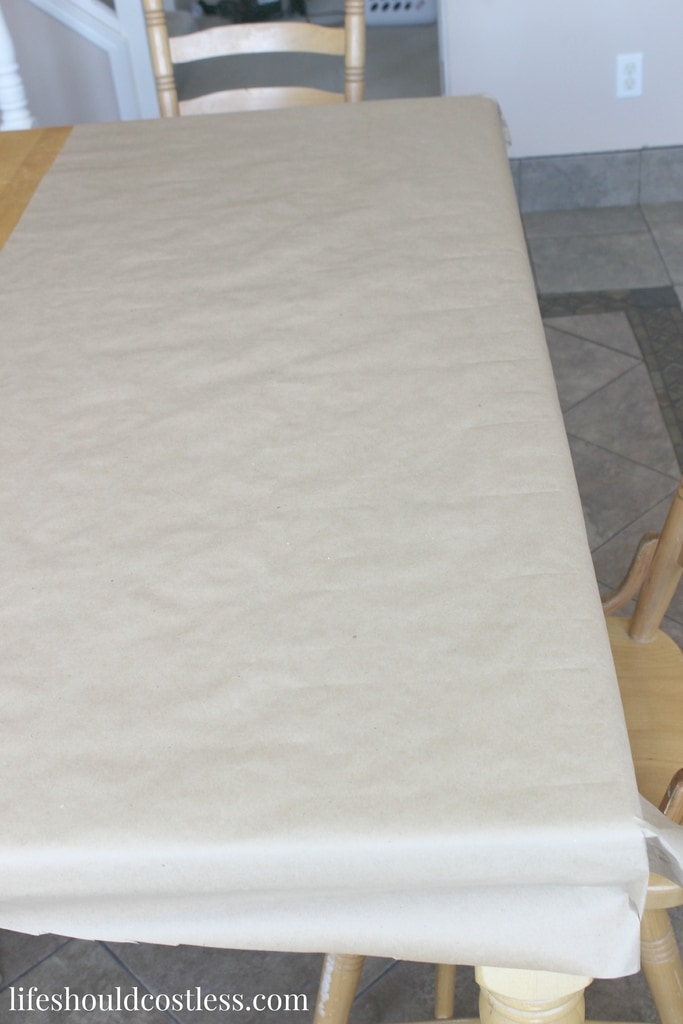 Then, I put the girls each in a super fancy smock…who am I kidding…I have yet to buy them smocks, so we used trash bags with arm and head holes. Since bags are a suffocation hazard, I only do this when I am 100% in the room AND mentally present.
We used some old acrylic paint I got at a yard sale years ago, and some cheesy paint brushes. They painted to their little hearts content for about a half hour.
Then I let them dry and put on a clear coat, which I already had on hand. I let it cure several hours before letting them put them in their rooms. My two year old keeps calling it her "treasures chest"…that kid melts my heart! Anyway, just thought I'd share a craft idea that my kids enjoyed. They've already lasted a whole week, in perfect condition, which is a new record for any craft at our house:).~Sarah
Follow along:



You may also like: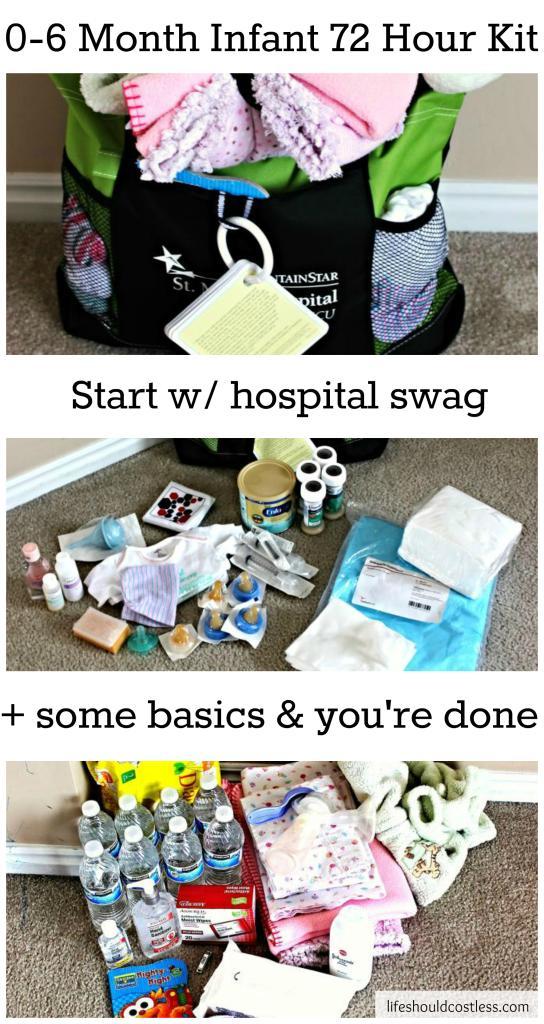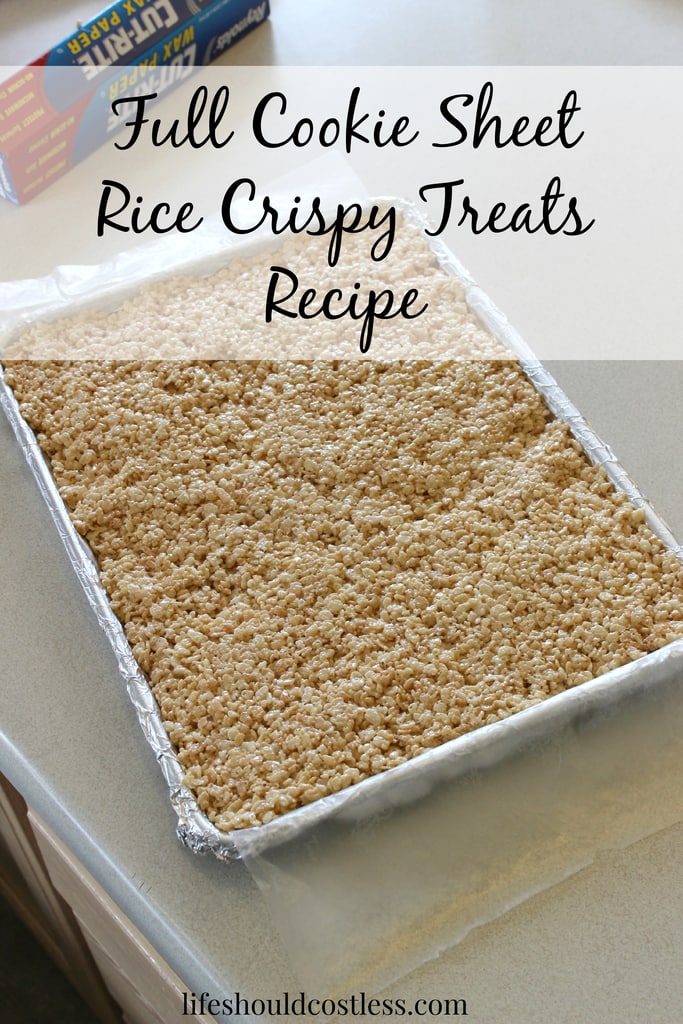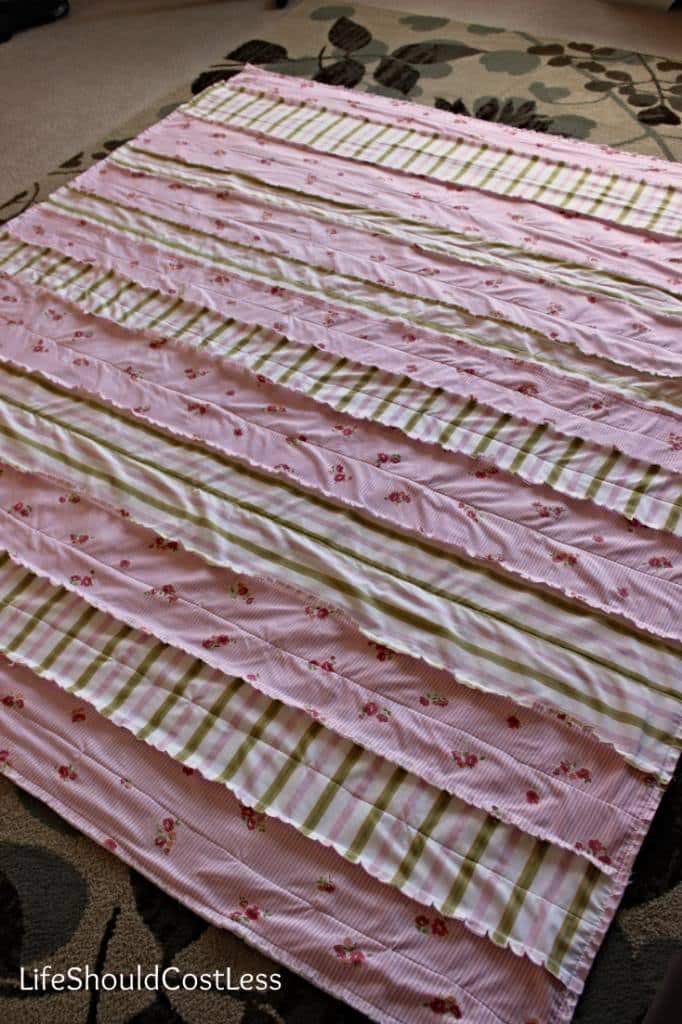 Upcycle Sheets To Make Kids Matching Bedding On The Cheap