I like to do this to keep track of how many scrambled eggs I'm making for each person. So far it has been spot on when I count out how many eggs versus how many scoops.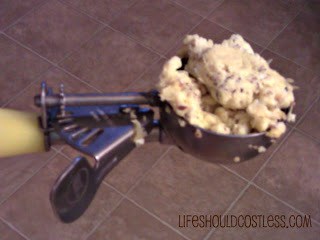 One Ice Cream Scoop full = 1 Egg


If I add cheese or anything else to the eggs, the scoop is heaping a bit. Otherwise, a scoop that is close to leveled is your best bet. I'd love it if you would try this easy tip and see if you find it as useful as I have.