Ever the procrastinator, I whipped up these simple end of year teacher gifts this morning and there was a whole three minutes to spare before the girls headed out to the bus stop for their last day of school. Boy, was that cutting it close, but I got it done and thought that I would post them and offer a free printable for any of you out there that could use a quick and easy teacher gift that looks like you at least put a little effort into it. Total cost was about $5 each (I got my stuff at Wal-mart) and I think that that is an appropriate amount of money to spend on a teacher gift without totally breaking the bank or looking too cheap…gotta find that sweet spot (not too cheap, not too expensive) when it comes to gift giving.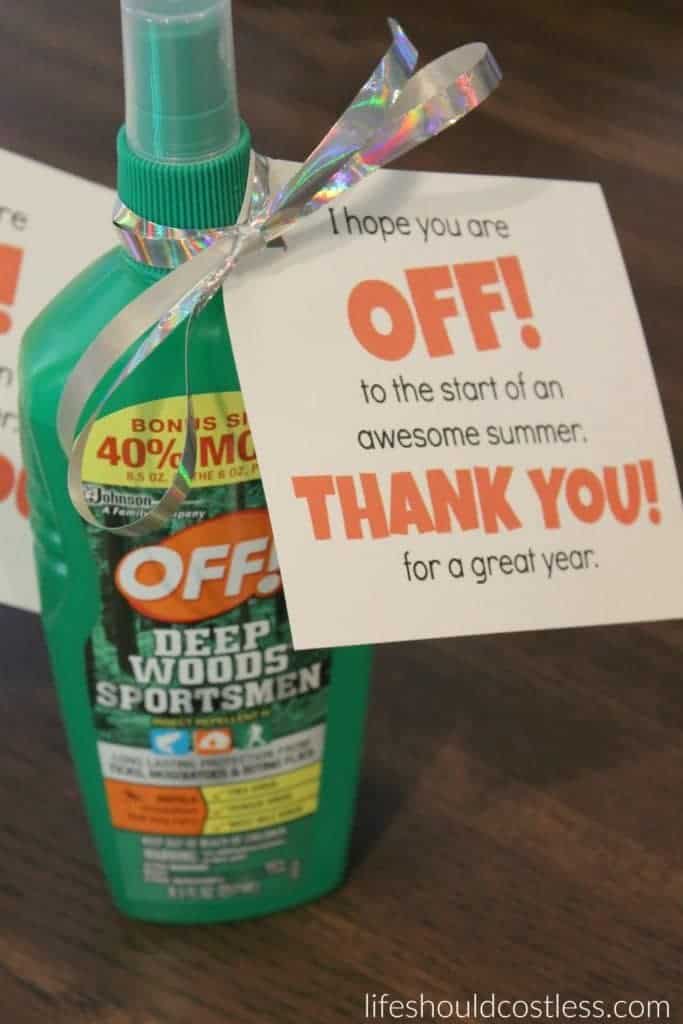 Anyway, I'll start you off with a mini-tutorial because it is REALLY straight forward so here goes!
You will need: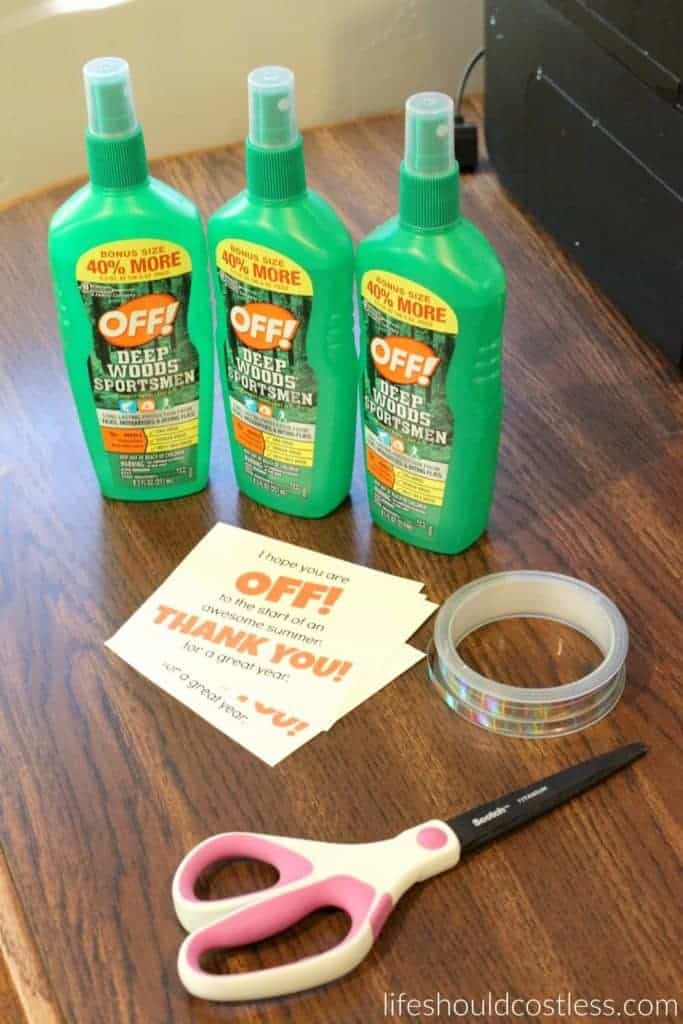 First, you save to your computer and print off your labels (free printable is located at the bottom of this post) on plain Card Stock paper.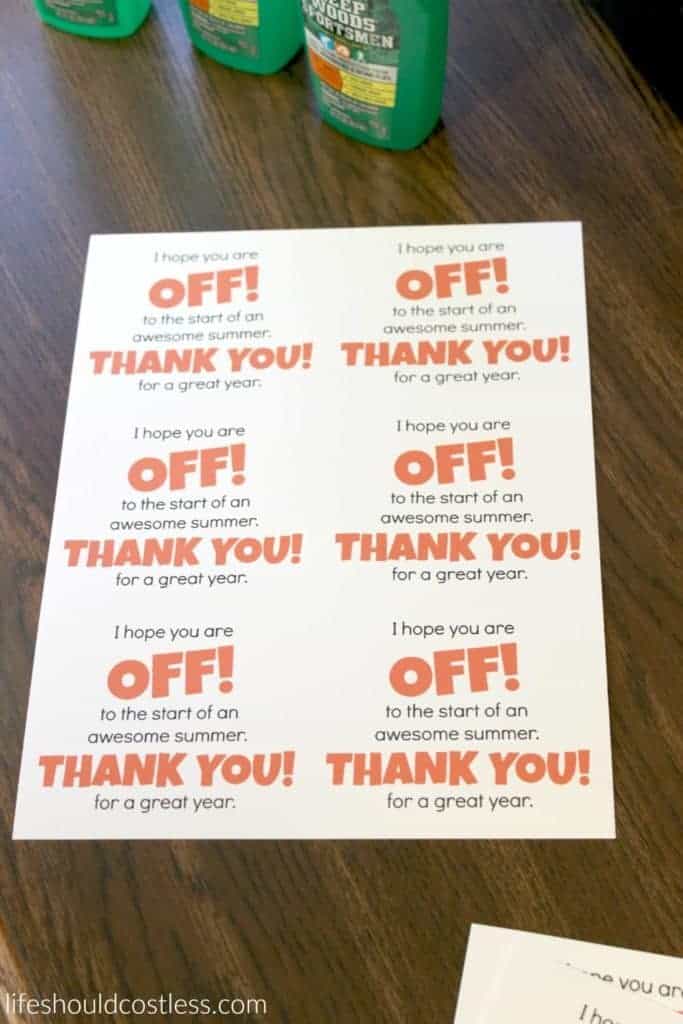 Cut them into squares. A paper cutter would be ideal for this project, but mine is in storage so I just did my best to eyeball it and cut them out using scissors. Good thing I was working with card stock or I wouldn't have been able to get an awesome shot of these magic floating scissors…ha ha.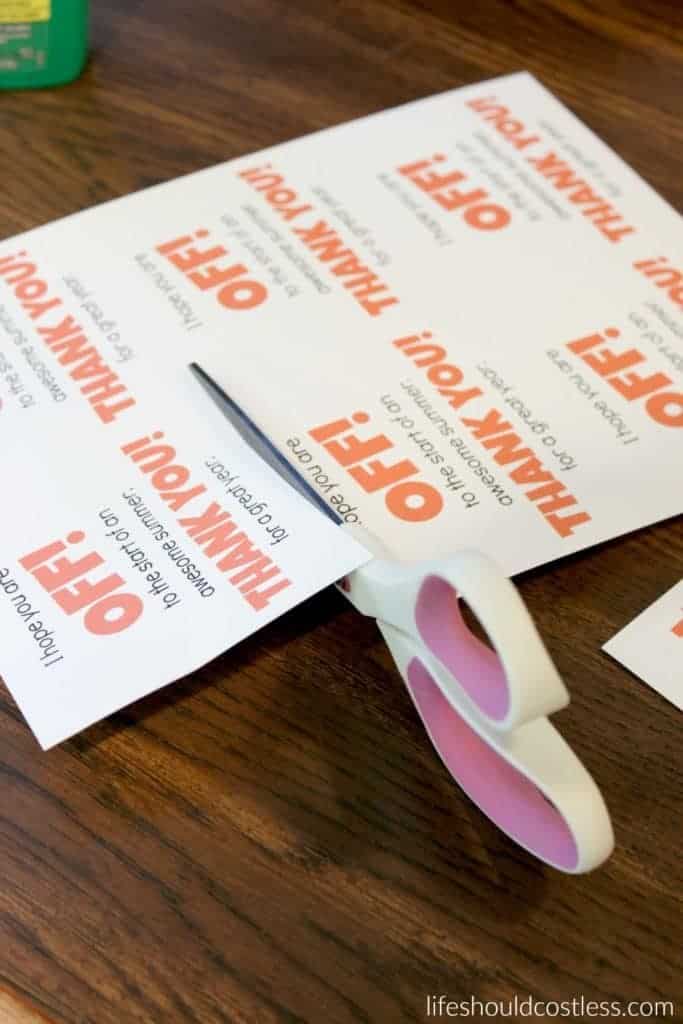 On the back of the tag we just did a simple To: and From: for the teachers and I had the kids fill them out.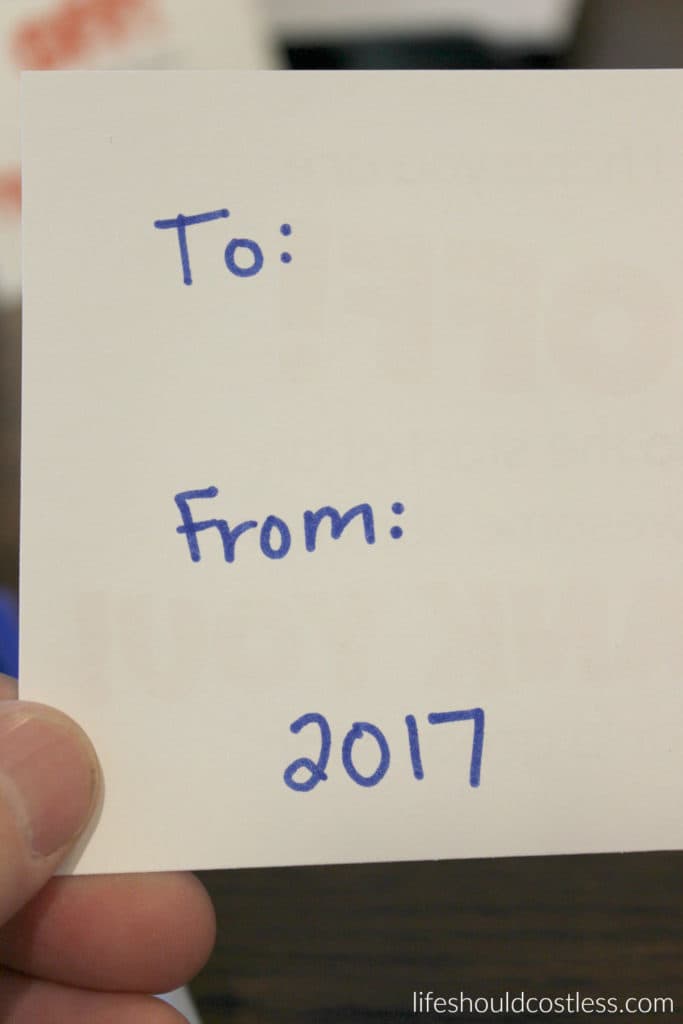 Punch a hole in the top left corner of the square tag (or fold over the edge and cut out a little hole…if your kids also took off with your hole punch), run a piece of ribbon through the hole and tie a bow around the neck of the bug spray bottle. I wanted to use some camo print ribbon or something a little cuter, but I took the kids to the store with me and totally spaced it…I always miss a few things when I take them with me because having a whining posse gets distracting ;). Whatever ribbon you have on hand already works too.
VOILA! You are done…wasn't that simple? This should take you less than ten minutes from start to finish, by the way. You can't beat that!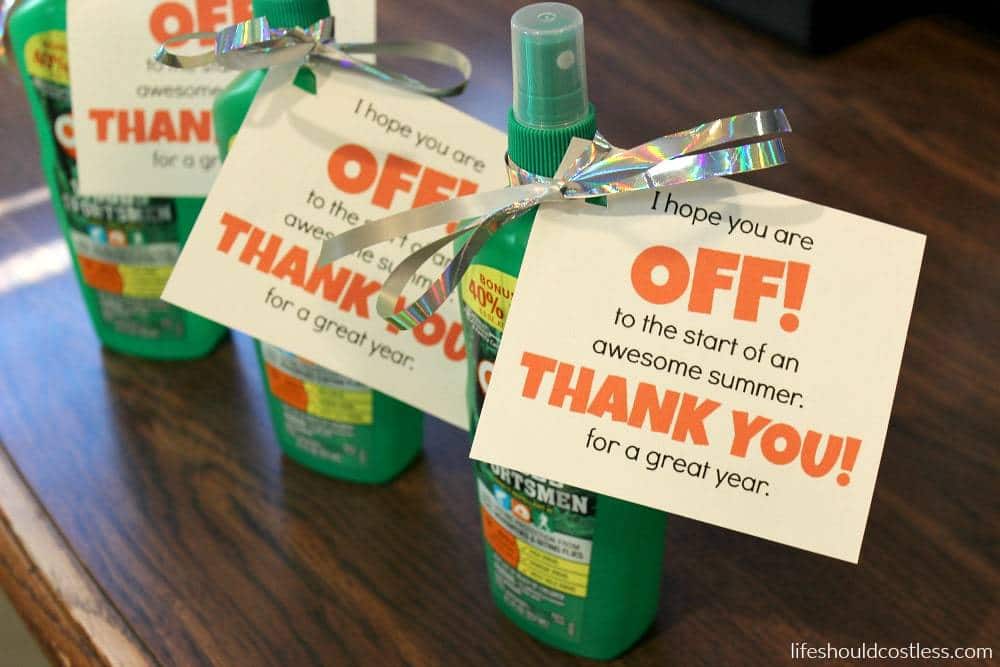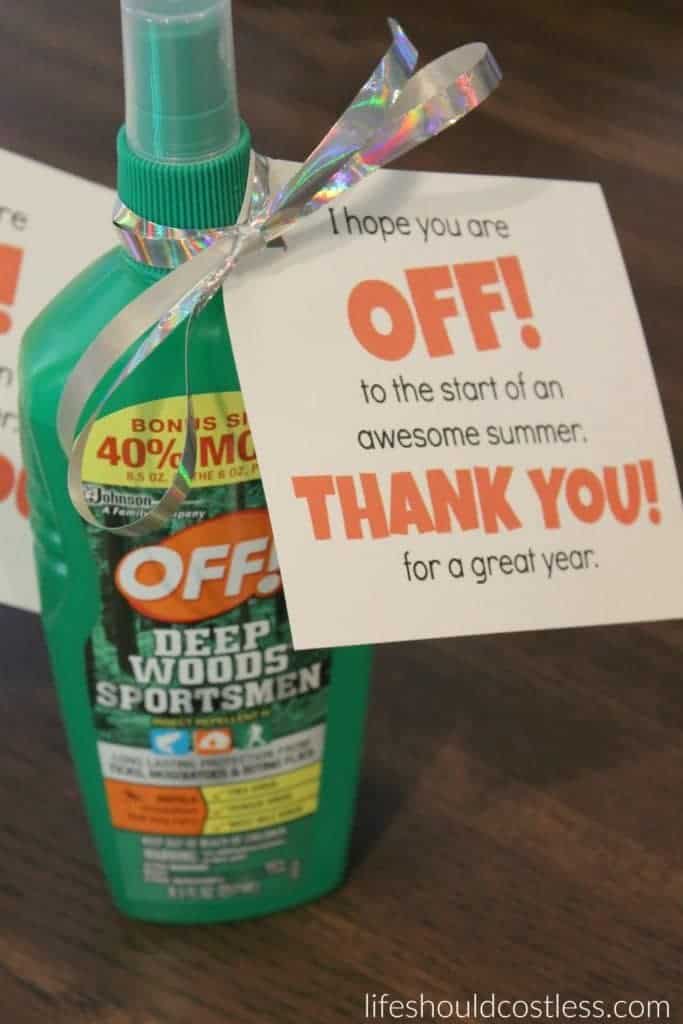 Here are the free printables, just right-click and save them to your computer. First I gave you a single image so that you can resize it or only print one if that is all you need. There is no need to waste your ink because that stuff is pretty expensive.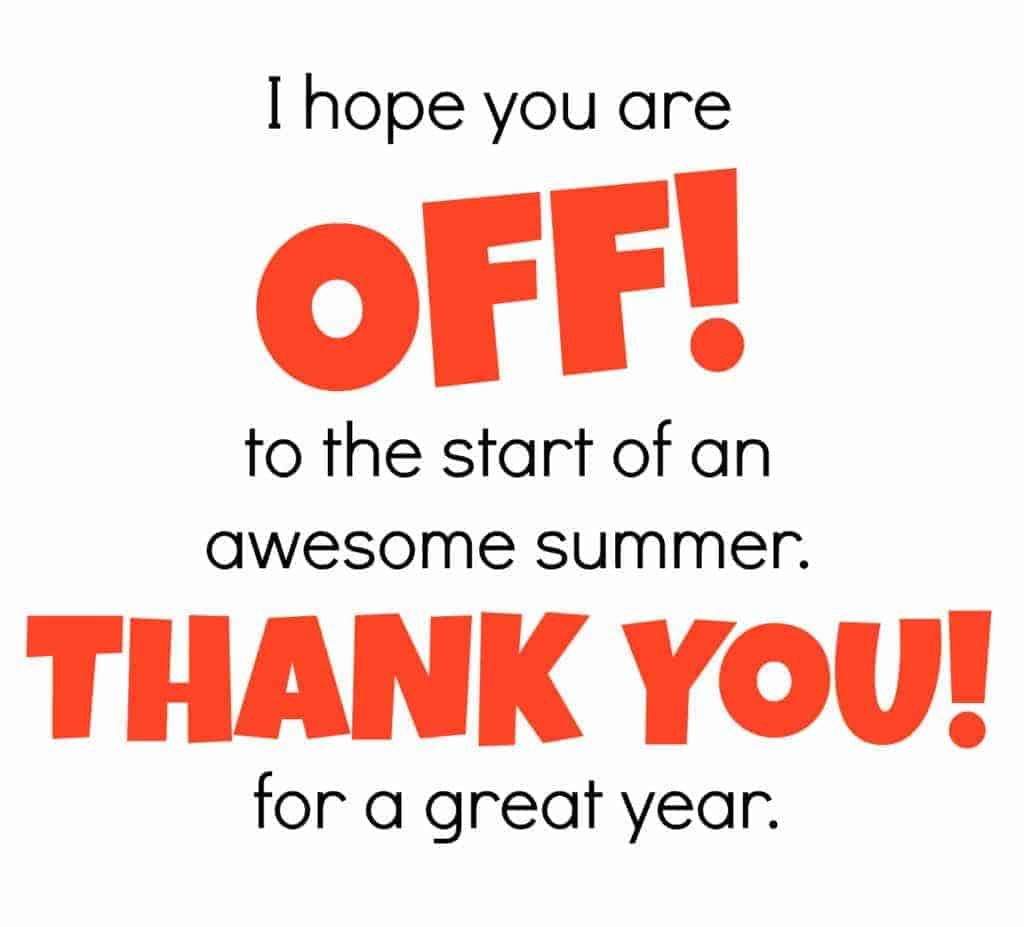 I also decided to give you the option of printing a whole sheet of them. This one is already sized to fit an 8.5×11″ standard piece of card stock, but you can also resize this one if you need to as well.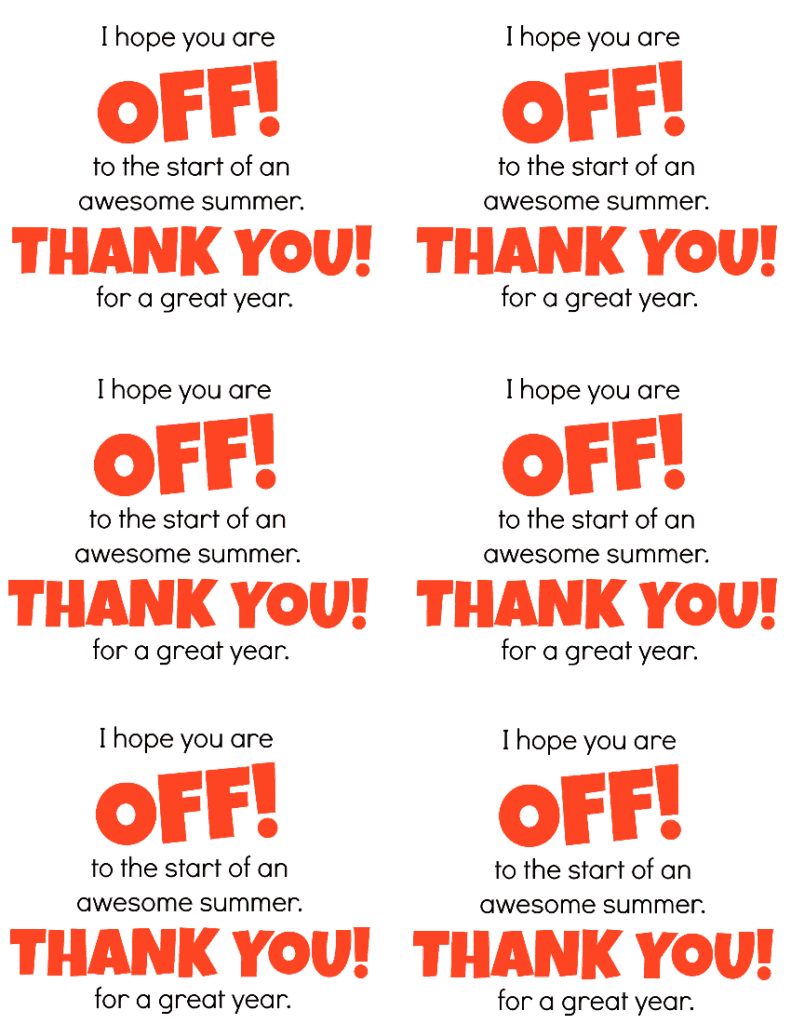 These gifts are not girly at all so they worked for both by daughter's male teacher and the other ones female teacher… I tend to be super practical when it comes to gift giving so I figured that this would be perfect for summer especially because the people around here are big into camping.
Thanks for stopping by my blog and don't forget to share this on social media if you found it helpful! ~Sarah
P.S. Don't forget to check out my entire free printables section found here!