Sorry to do such a main-stream post, I know, EVERYBODY (and their dog) is doing elf on the shelf right now, but I thought I'd share ONE elf on the shelf idea that we did.
We started doing elf on the shelf last year. It was a special gift from my in-laws, and the girls have had a blast looking for him every morning. If you look at him, you can see that he is one of the older style elves, so I thought I'd give you a little bit of his history.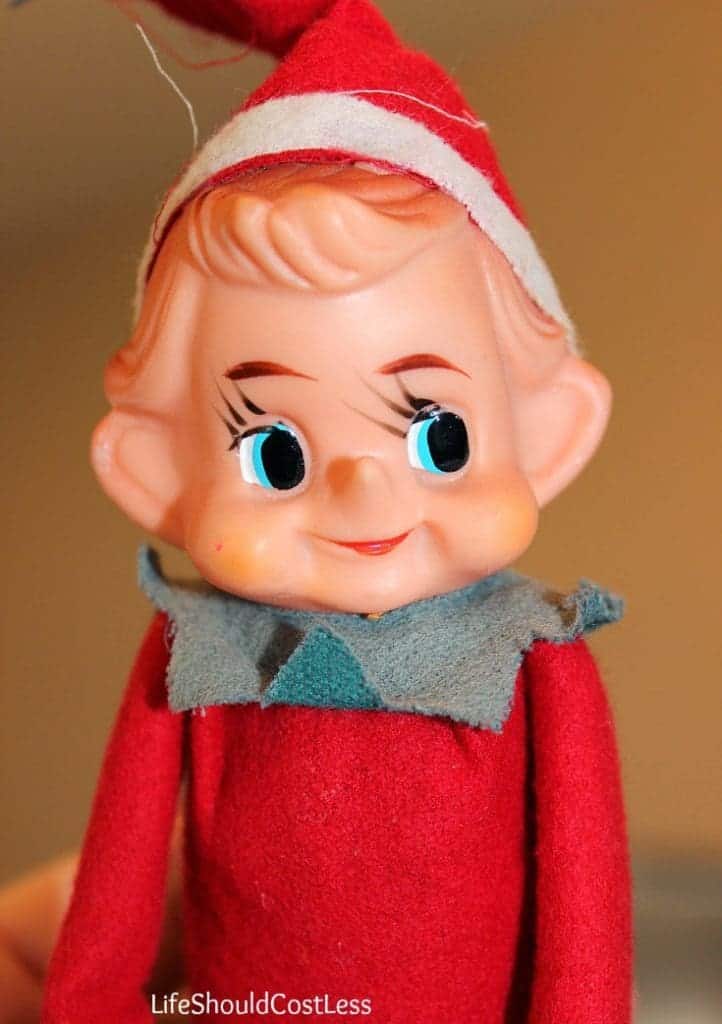 Meet Skippy!
My mother-in-law told me that when she was about 5 years old her parents started decorating their tree with these elves in different sizes. Over the years her parents would invite small children to pick an elf off the tree to take home with them. She said "it was a fun tradition but I'm glad they stopped doing it before they were all gone". I totally agree! I'm glad they weren't all gone so that my girls and the other grand-kids could have, one of Santa's little helpers, a gift from their grandparents. Though that does sound like it was a very fun tradition!

As far as doing the elf on the shelf activities go…we don't do anything fancy or expensive (lots of the ideas I've seen look pretty expensive when you do it everyday), we just try to find a fun place to hide him so they have a little elf hunt every morning. The best place we've put it so far was inside this clock.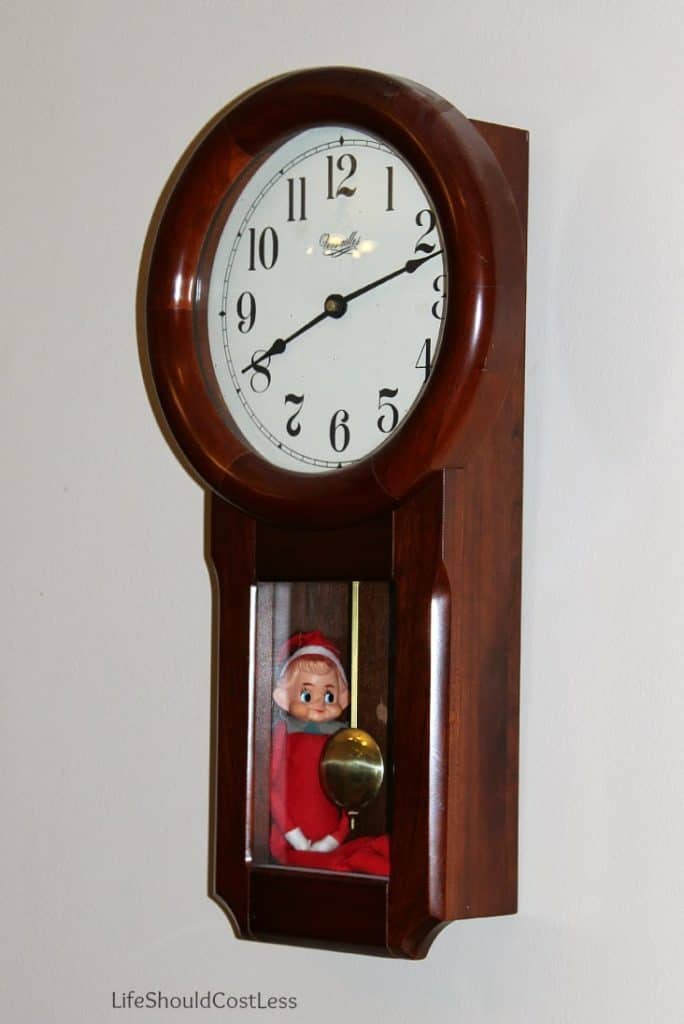 There he is…don't mind my dusty clock 😉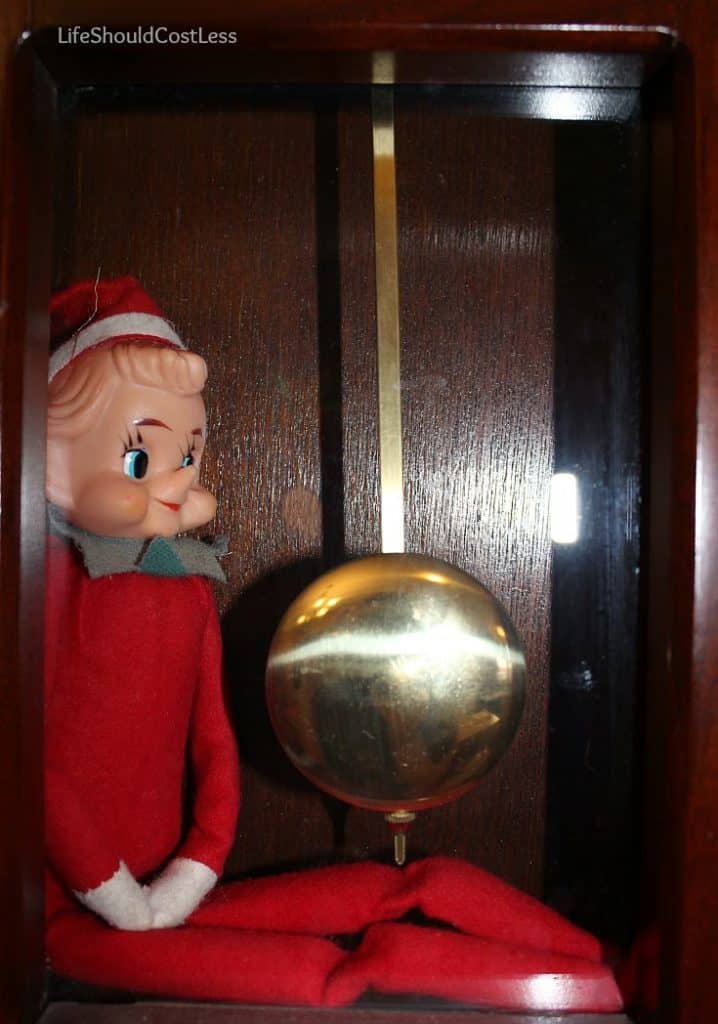 I thought about him writing "help me" on the glass and leaving a small marker in there with him but I was being lazy"…they loved it regardless.
It was hilarious how long it took them to find him. They even came into our bedroom a few times letting us know that they were still looking and couldn't find Skippy anywhere. I'd say a good half-hour later I finally asked my oldest to go and tell me what time it was…she looked at the digital clock and told me, so I had to say, "what does the other clock say" and she got a huge grin on her face when she saw him. It was really cute and then they both were full of questions about how he got in there. Anyway, if you decide to do elf on the shelf, remember that it doesn't have to be some big production…the kids will enjoy just looking for it every morning. ~Sarah