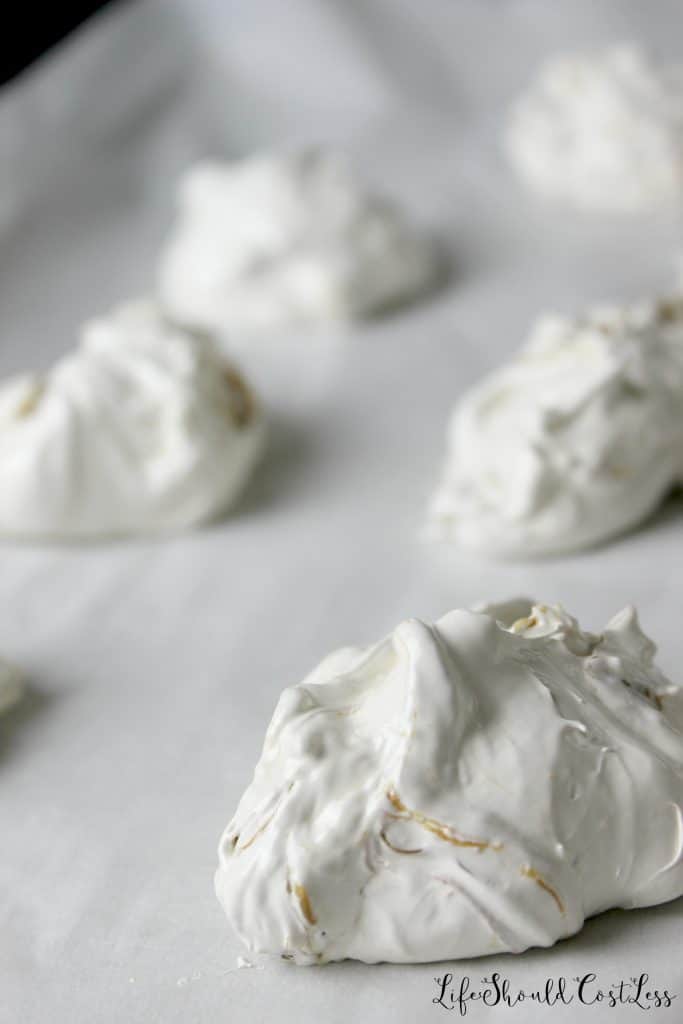 Author: LifeShouldCostLess.com
Prep time: 20 mins
Cook time: 15 mins
Total time: 35 mins
½ Cup Light Corn Syrup
½ C Water
Pinch Of Kosher Salt
2&1/3 Cups Pure Cane Sugar
5 Packets Apple Cider Drink Mix (dry)
2 Egg Whites
1 Full Bag of Kraft Caramel Bits
Add the first five ingredients to a large heavy pot. Do not stir and make sure not to let the dry ingredients touch up the sides of the pot. Swirl the pot slightly to mix it a little.
Turn heat to medium/high and attach a candy thermometer.
Let the mixture reach the hard ball stage without stirring it.
While the mixture is heating on the stove, add two egg whites to your mixer and beat on medium to high until they are fluffy and form a peak when you pull out the mixer.
Once the candy has reached the hard ball stage, remove it from heat and very gently and slowly, while the mixer is running on medium/high, add the candy mixture to the fluffy egg whites. This process should take about two minutes.
Once you are done adding the entire mixture, continue to beat until it just barely goes from a glossy sheen to a matte sheen (which can take anywhere for 7 to 12 minutes depending on the temperature in your home, the speed you are beating it, and the humidity in the air so watch it closely).
Once you are done beating it. Remove the beater and gently fold in the caramel bits.
Drop by spoonfuls onto parchment paper and let cool to room temperature. You can speed this up by putting them in the fridge if you choose to.
Store in an airtight container. These freeze really well so you can make them ahead if you need to.
FOR BEST RESULTS *Divinity will not get the right texture if you are making it on a humid day. Make sure that it's not stormy out and you have aired out your home if there was recently a humid day.*
Recipe by
Life Should Cost Less
at https://lifeshouldcostless.com/caramel-apple-divinity/