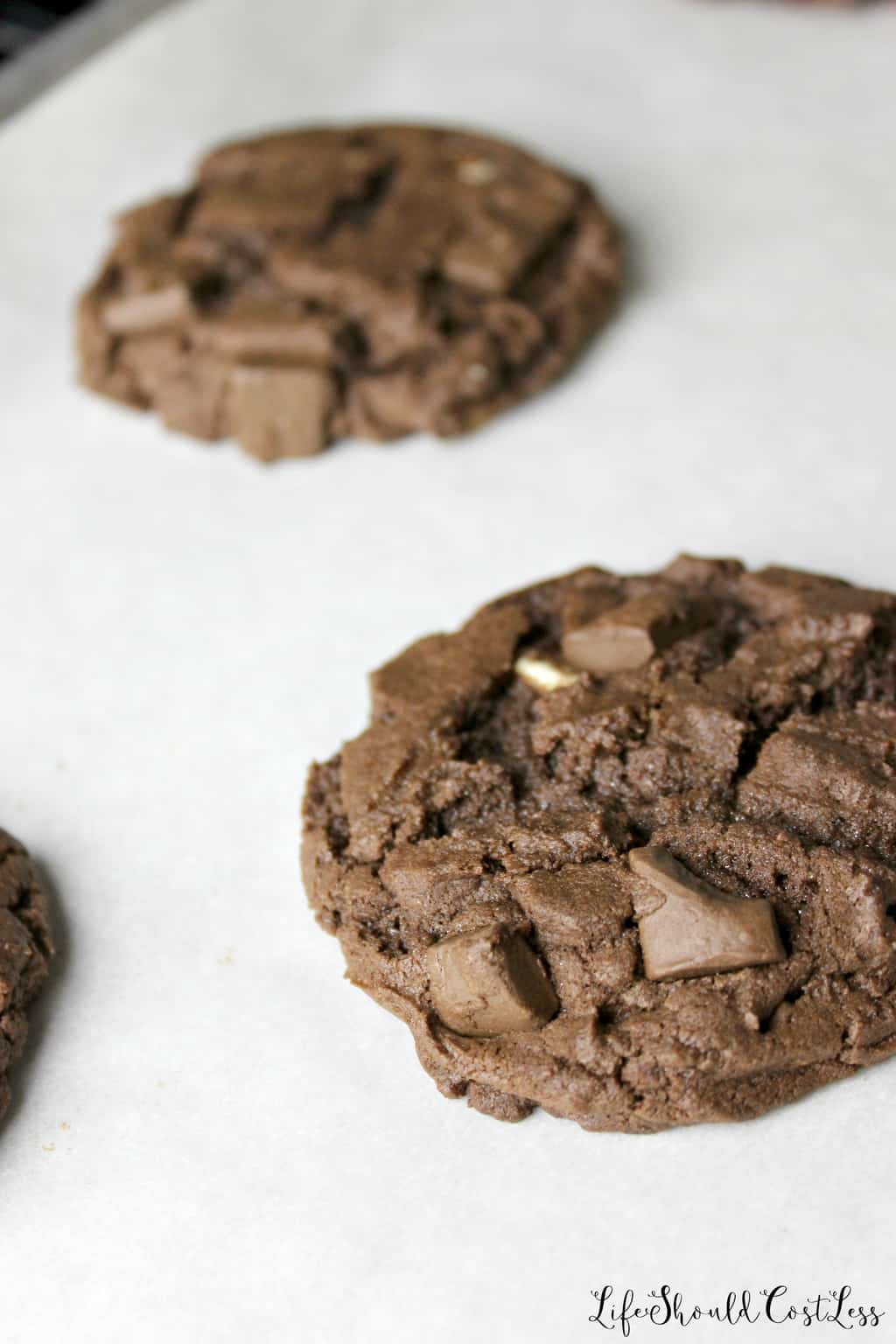 Cake Mix Chocolate Chunk Cookies
Author: LifeShouldCostLess.com/ Carla
Prep time: 5 mins
Cook time: 12 mins
Total time: 17 mins
1 Box Devils Food Cake Mix (dry)
½ C Butter (melted)
1 Large Egg
2 tsp Vanilla Extract
1&1/2 C Chocolate Chunks (or chips, I use semisweet)
¼ C White Chocolate Chips
Preheat oven to 350 degrees Fahrenheit.
In a large mixing bowl add cake mix, butter, egg, and vanilla.
Mix well.
Then add chocolate chips and mix well.
Drop by cookie scoop onto parchment paper lined baking sheet.
Bake for 12 minutes.
Leave on baking sheet for two minutes before transferring to a cooling rack.
These cookies may taste even better if you added ½ cup or so of crushed walnuts.
Recipe by
Life Should Cost Less
at https://lifeshouldcostless.com/cake-mix-chocolate-chunk-cookies/