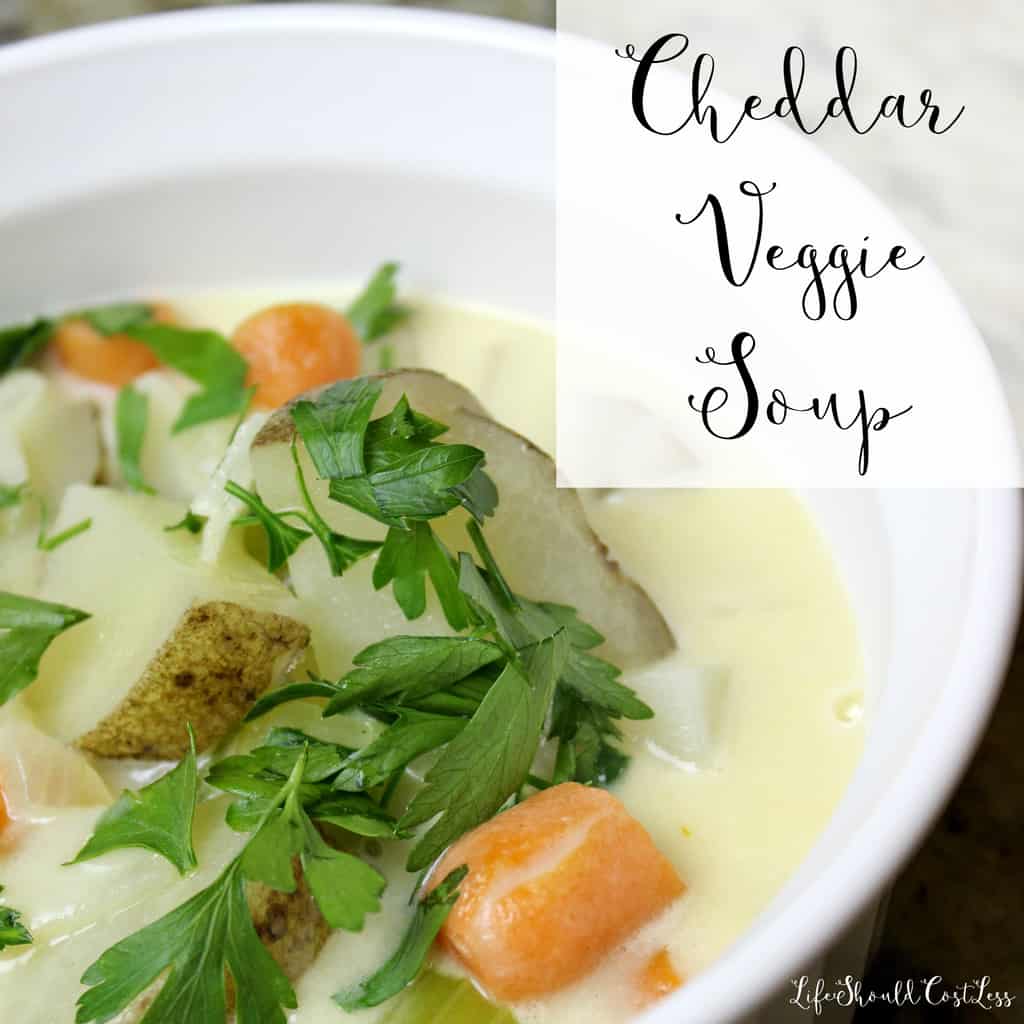 Author: LifeShouldCostLess.com (submitted by Crystal W.)
Prep time: 20 mins
Cook time: 40 mins
Total time: 1 hour
White Sauce:
¾ Cups. Butter
4 Cups Milk
¾ Cups Flour
Remaining Ingredients:
3 Cups Potatoes (cubed)
2 Stalks Celery (chopped)
1 Cup Grated Cheddar Cheese (can sub with cubed Velveeta)
1 Large Onion (diced)
1 Large Carrot (grated)
¼ tsp Black Pepper
1 Tbsp Chicken Bouillon
3 Cups Water
Stove Top Instructions: In a large stock pot add butter, let melt. Add Milk then flour. Whisk it all until smooth. Bring to a boil, stir constantly until it has become a thick, creamy consistency.
Add the remaining ingredients, stirring frequently, bring to a boil then reduce to a simmer. Simmer until the potatoes are tender to your liking.
Microwave instructions: In microwave, melt butter in large bowl. With a wire whip, stir in flour. Cook until it bubbles, about 2 minutes. Slowly add milk, stirring constantly. Continue cooking, stirring every 3 minutes until mixture thickens. Add to veggies. Stir in Cheese.
Put veggies, water and bouillon in a large pot. Add white sauce and simmer 10 minutes. Add remaining ingredients. Stir and serve.
Recipe by
Life Should Cost Less
at https://lifeshouldcostless.com/cheddar-veggie-soup/