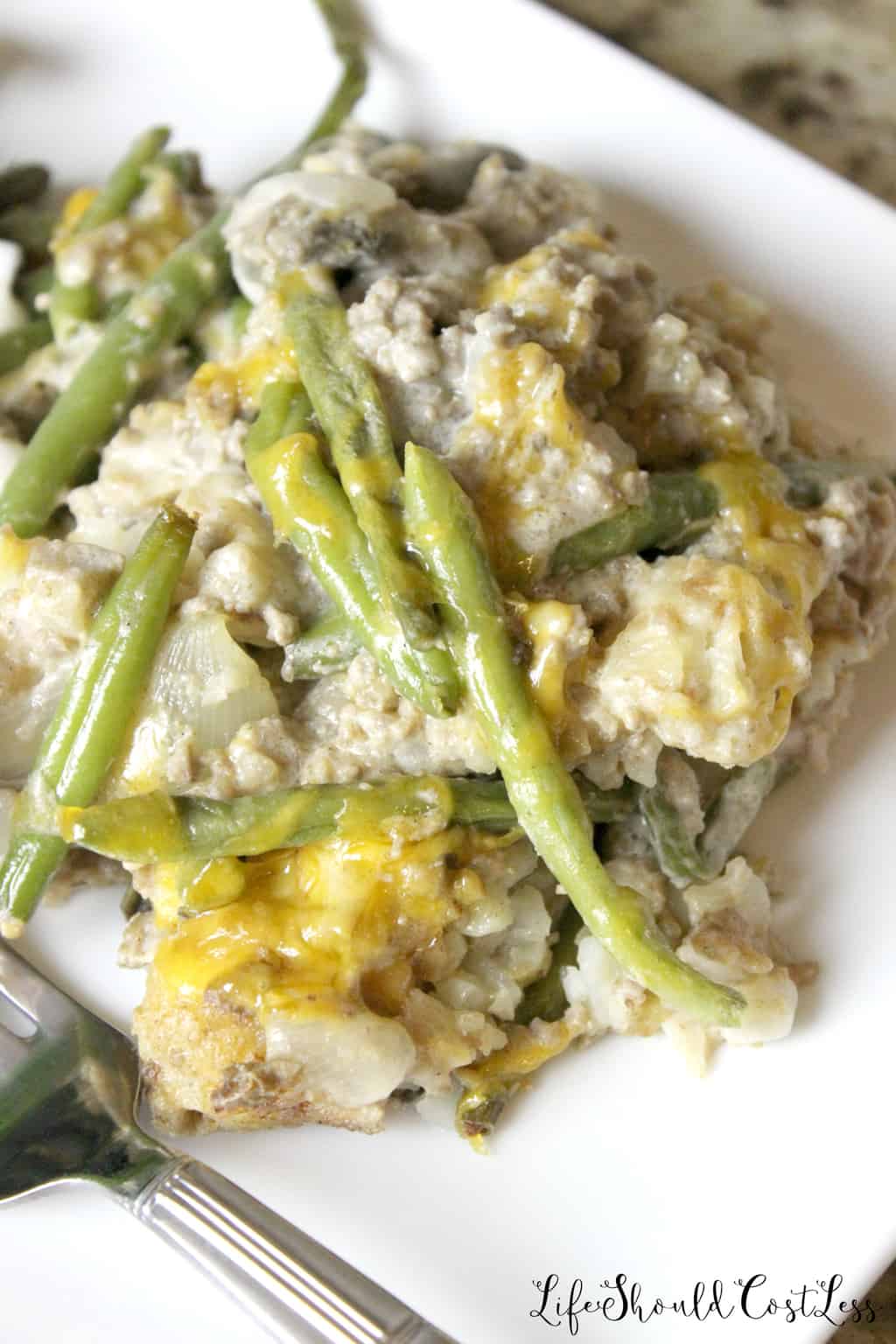 The Best Tater Tot Casserole
Author: LifeShouldCostLess.com
Prep time: 30 mins
Cook time: 30 mins
Total time: 1 hour
1 LB Hamburger (browned)
1 Onion (chopped)
1 Can Mushrooms (drained)
1 tsp Garlic Granules
½ tsp Salt
1 Cup Sour Cream
1 Can Cream Of Mushroom Soup
1 Cup Water
4 to 5 cups Green Beans
2 LB Bag of Tater Tots
1&1/2 to 2 Cups Cheddar Cheese (grated)
Salt & Pepper to Taste
In a large pan, brown and chunk the hamburger.
Then add the mushrooms, onion, garlic, and salt. Cook (medium heat) until the onions are translucent. Add water as needed to keep the meat moist while the onions are cooking.
Then add the sour cream, cream of mushroom, water, and green beans. Stir well. If using frozen green beans cook for a couple of minutes until they are pliable.
Grease a large, deep, casserole dish and line the bottom with tater tots.
Pour the meat mixture evenly over the tater tots.
Bake at 350 degrees for 40 minutes, uncovered, or until the center bubbles.
Add Grated Cheese and return to oven for 5 minutes.
Remove from oven and let sit for five to ten minutes before serving.
Recipe by
Life Should Cost Less
at https://lifeshouldcostless.com/best-tater-tot-casserole/