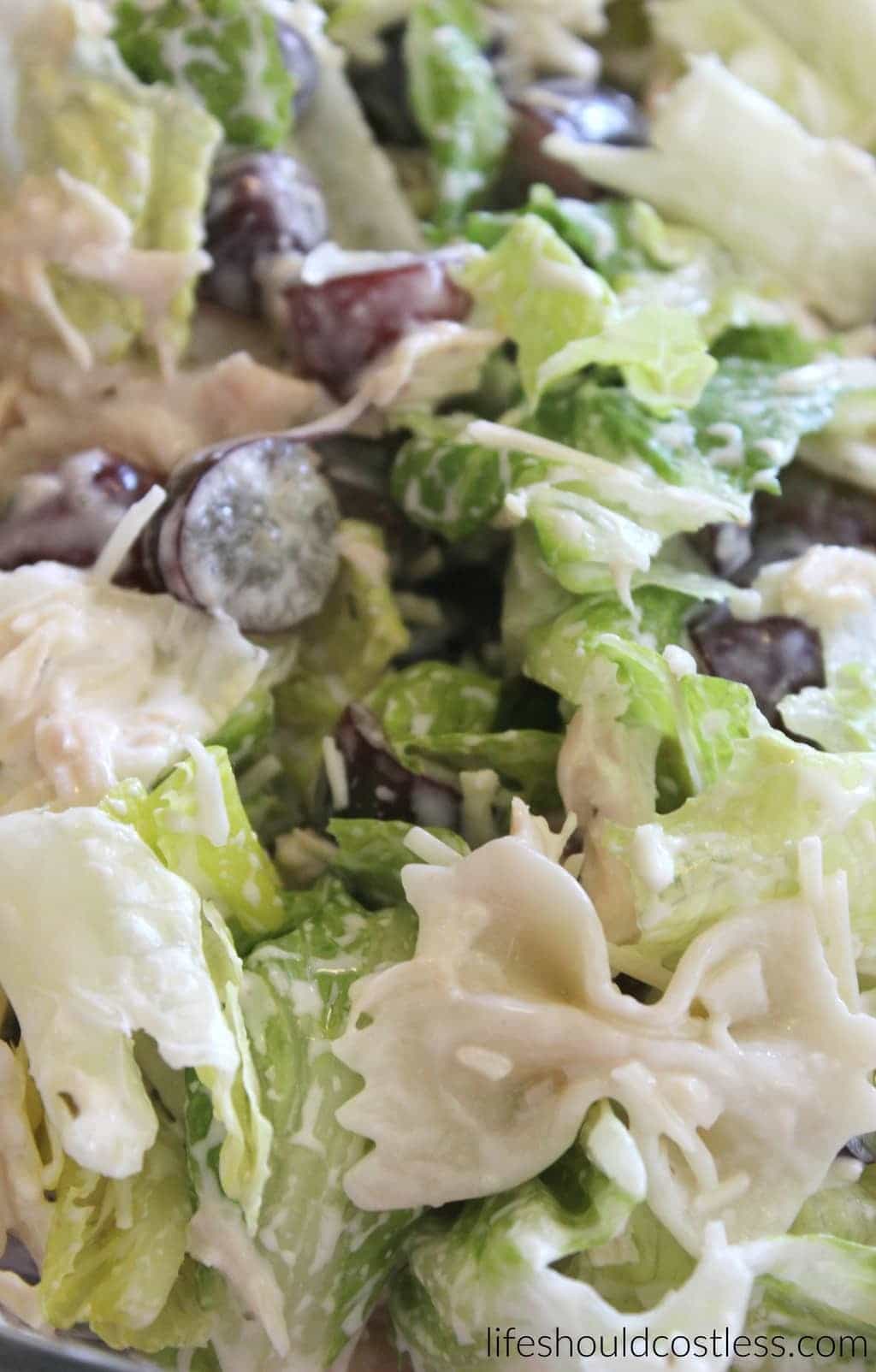 Author: LifeShouldCostLess.com
Prep time: 20 mins
Cook time: 10 mins
Total time: 30 mins
¾ C Grated Parmesan Cheese
1 & ½ C (uncooked measurement) Bow Tie Pasta (prepare as directed on box, then cool)
1 & ½ Heads Romaine Lettuce (washed & chopped to desired size)
½ Large Can, Canned Chicken (drained)
1 & ½ to 2 C Red Seedless Grapes (washed & cut in half)
*Wild Coyote Ranch Dressing
Add all ingredients to a large bowl (at least 4 quarts in size) and toss. Cover tightly and chill until ready to serve.
*Use as much dressing as you prefer, but Wild Coyote is the only way to go...it's so good!
**The dressing can make it soggy, so make sure not to add it until just before you serve it.
***Place the Canned Chicken in the fridge so that it's nice and cold like the other ingredients.
****If you don't have time to prep your noodles beforehand and need them cooled quickly, I find it helpful to rinse them with very cold water and then spread them out on a cookie sheet that is covered with a clean dishtowel and place them in the freezer for 5 minutes or so. They come out just right.
Recipe by
Life Should Cost Less
at https://lifeshouldcostless.com/super-yummy-saladnot-sure-what-to-call/