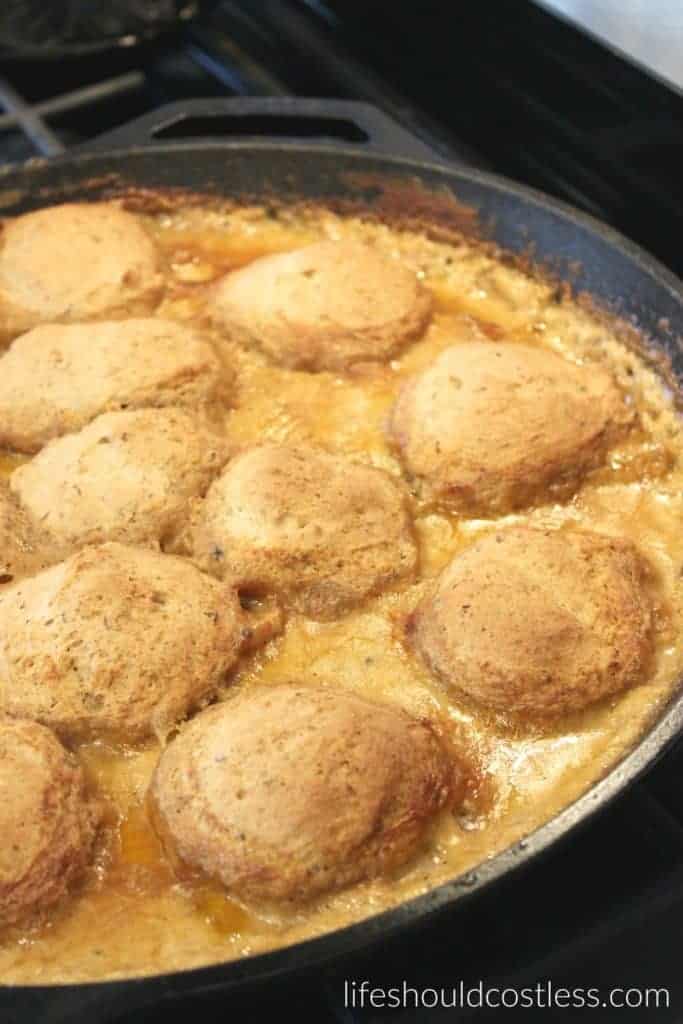 Easy Clean Eating Drop Biscuits.
Author: LifeShouldCostLess.com
Prep time: 5 mins
Cook time: 20 mins
Total time: 25 mins
When A Recipe Calls For "A Can Of Biscuits", Make These Instead!
1 C Buttermilk (add a pinch of Baking Soda)
2 C Freshly Ground Wheat Flour
1 T Baking Powder
1 T Coconut Sugar
2 T Flax Meal
6 T Salted Butter (cold and cubed)
Preheat oven to 450 degrees F.
Make your Buttermilk and set aside. *To make it yourself, measure out just under one Cup of Milk and add one Tablespoon of Vinegar or Lemon Juice. Add just a pinch of Baking Soda to get even fluffier biscuits.*
While the buttermilk is doing its thing, Add all the dry ingredients to your mixer and mix until well blended. Then add the cubed Butter and Buttermilk and mix until there are no more chunks of Butter. That's it! Scrape the sides a bit and then scoop onto a parchment paper lined baking sheet or drop into a pan full of gravy.
Cook time will be less if you drop it on a pan than if you dropped it in gravy. You'll know they're done when the tops are golden brown. You can brush them with butter, but I prefer not to.
Recipe by
Life Should Cost Less
at https://lifeshouldcostless.com/lazy-buttermilk-biscuits-from-scratc/