My husband and I have been trying to take steps to eating healthier and one of those was to cut out hydrogenated oils from our diet. This means that we now only use natural peanut butter. At first I was really annoyed because it has about an inch of oil on the top and it is nearly impossible to stir it up without getting oil everywhere, but I soon had an epiphany.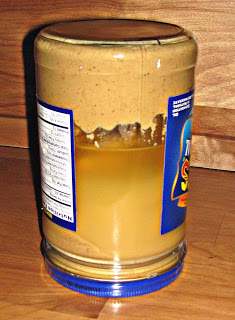 What it looks like after it has been upside down for a while.
If you let the jar sit upside down (for several hours or a day before opening it) the oil will then migrate to the bottom(or middle) of the jar and it makes stirring it up maybe 1/4th as messy. Try getting your knife or spoon to the bottom of the jar and then scoop upwards. Repeat until well mixed and then just refrigerate it and the oil will stay mixed in.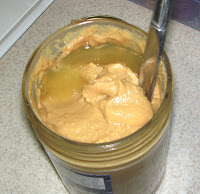 When you turn it right-side up there's way less oil on the top which makes way less of a mess to stir up.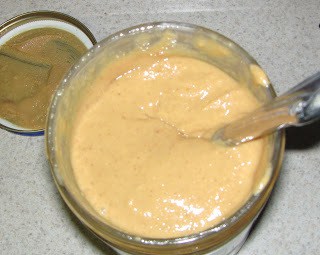 The end result without oil sloshed down the sides.