Cleaning wood floors is pretty simple, but there are definitely some precautions that you should take in order to ensure that you are prolonging and not damaging the life of your flooring while you are at it. Today I decided that I want to share with you the basics on how I clean my wood floors without getting excess moisture between the boards…which is a big concern if you have wood floors that are not sealed, like mine are.
I made a little Youtube video to show you how I do it and to explain why I do certain things. Once you are done watching the video, below you can find links to any products that I mention, as well as more images that make this post even more shareable via the various social medias (which I truly appreciate).
Until I reach 1,000 Youtube subscribers, and the minimum number of required pageviews per month, I don't make any money on the videos, so I am going to be asking you all to please take the time to go out of your way and make sure to subscribe to my channel. It not only helps my family out, but it will help with the visibility of my target audience so that more and more people know how to do the basic chores that I am teaching in this series.
Anyway, here is the video to show you all my method to clean wood floors:
Here are the before pictures to show you a close-up of how nasty my floor was before I cleaned it using this method.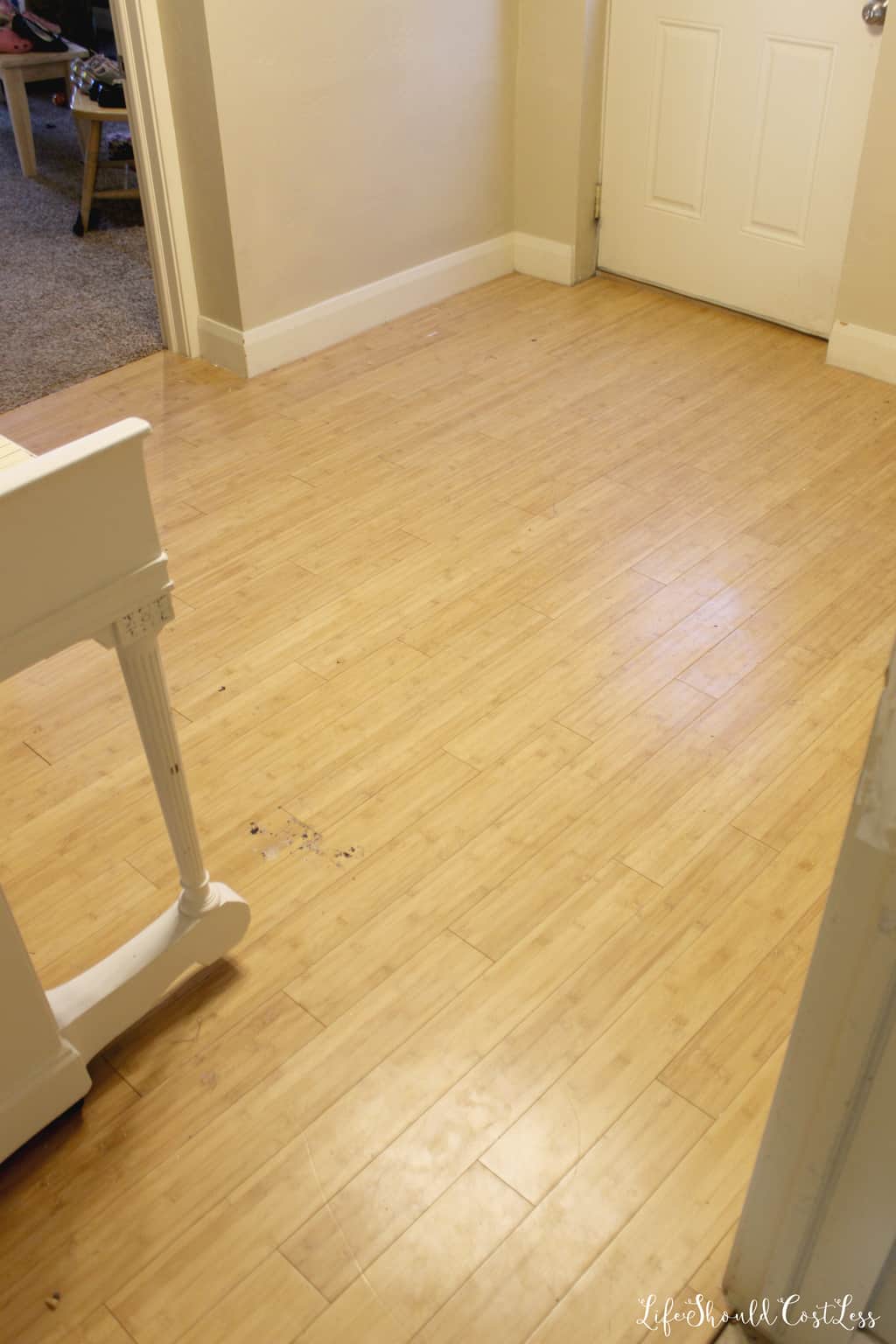 I'm pretty sure that that is cookies and cream ice cream that one of the kids left out and it took me a while to get around to cleaning it up.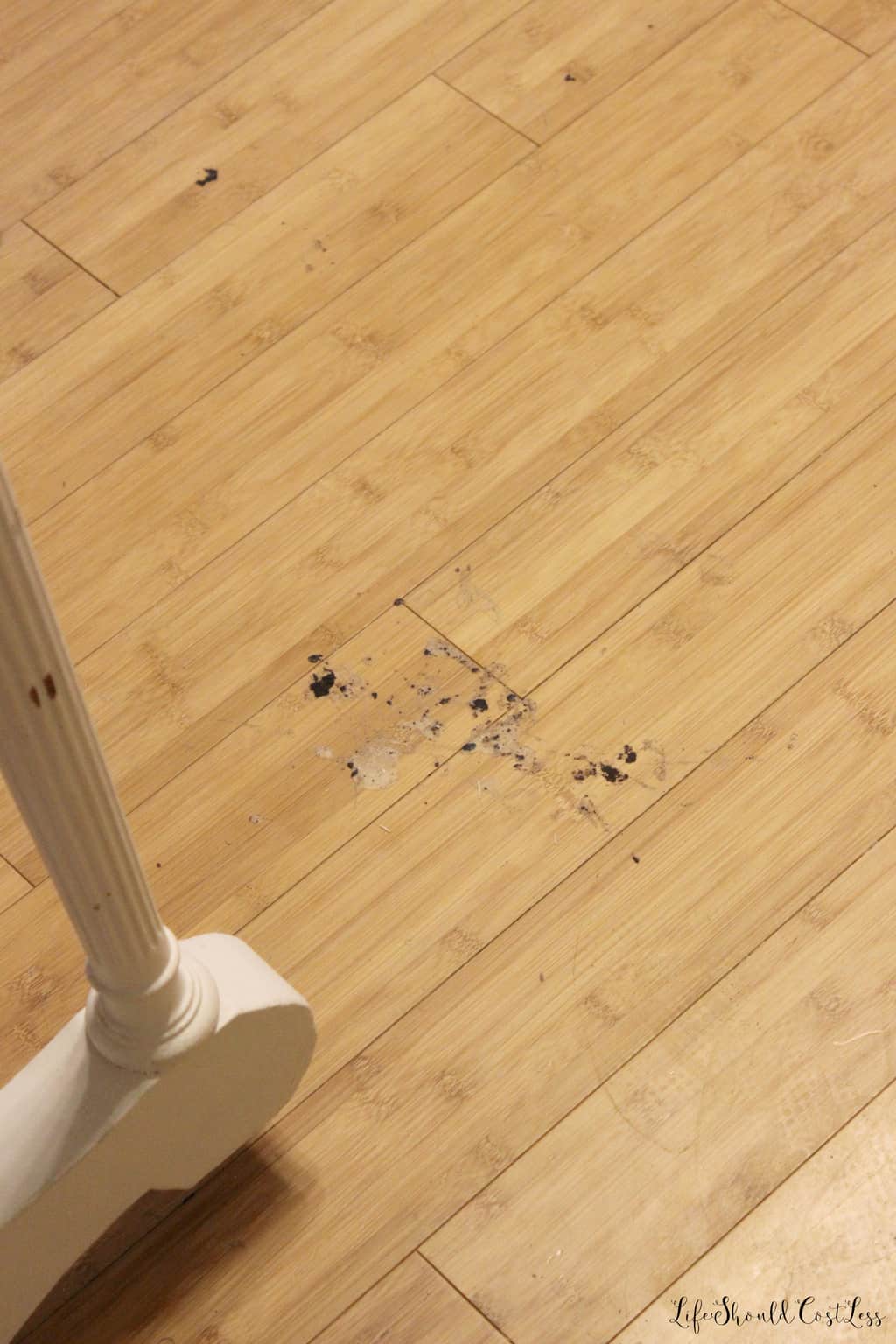 Here is the after shot!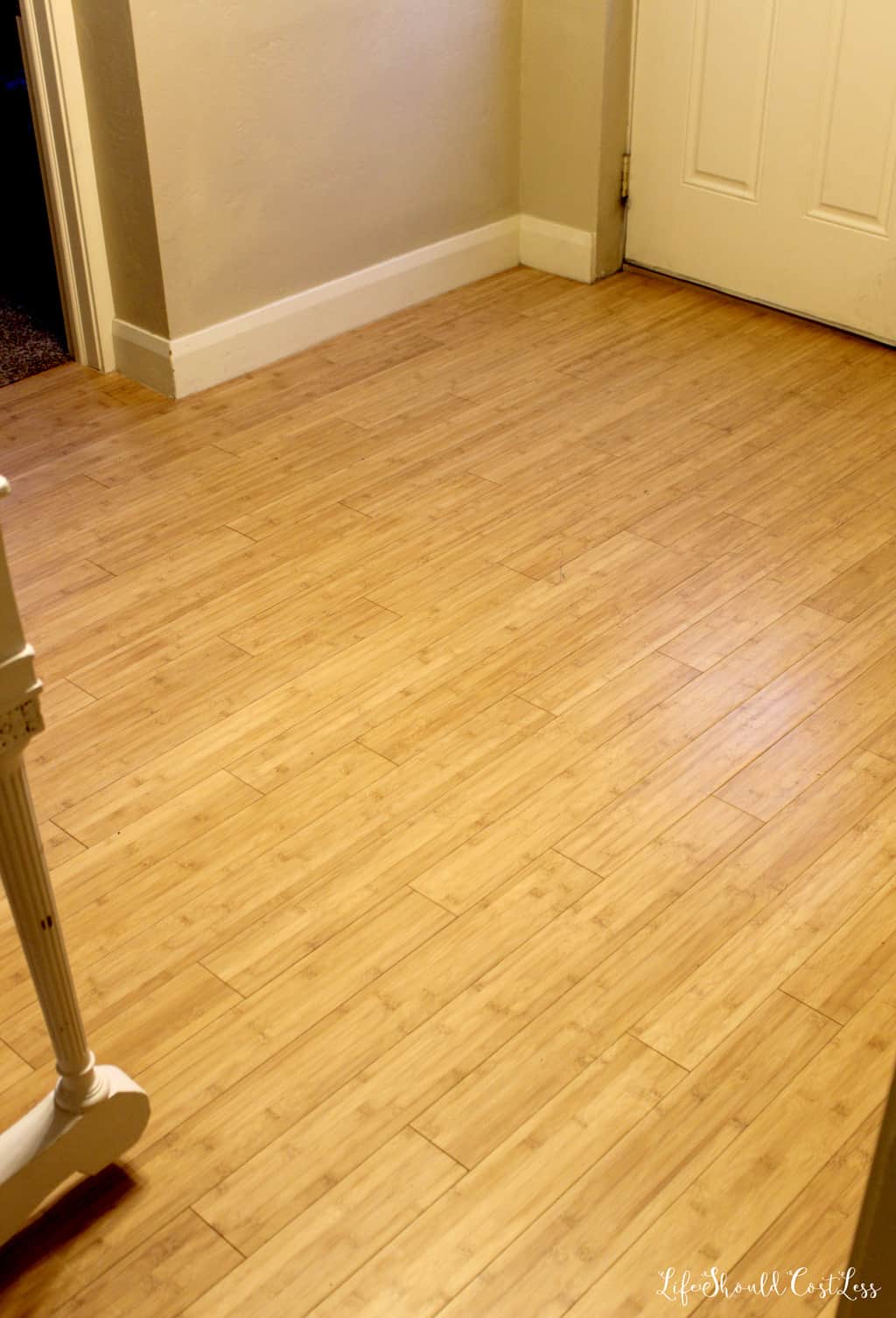 As promised, here are the links to the products that I used. I use this O Cedar Mop, bought several extra mop pads to go with it (the more square footage you are cleaning, the more spare mop pads you are going to want to buy), and I use Dr Bronner Sal Suds as my multi-purpose cleaner.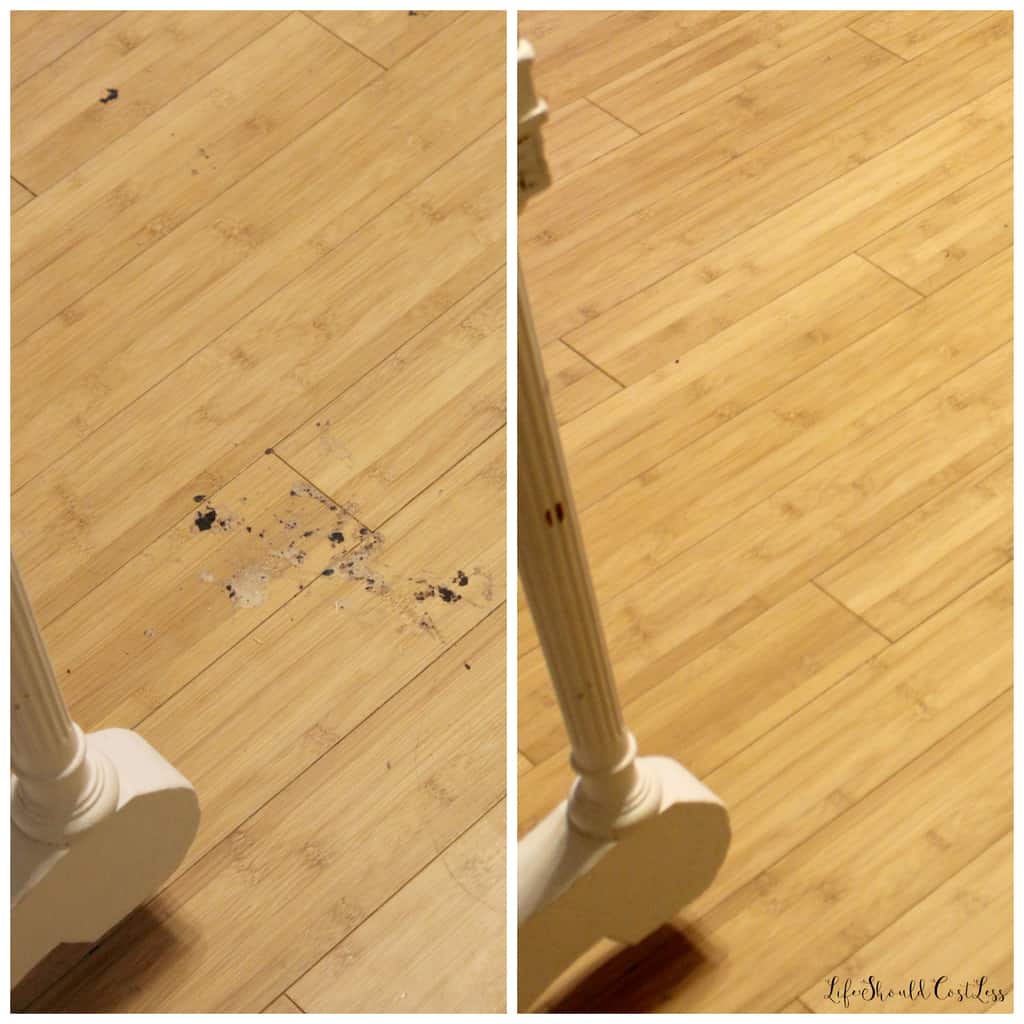 Do you use a similar method to clean your floor? If not, please make sure to share your helpful tips down in the comments section. I personally have found that this is the simplest way, for me, to get my floor pretty clean without getting down on my hands and knees and scrubbing it that way…it really saves my poor back!
Thank you so much for stopping by my blog! Please make sure to share this post via social media if you are able, and if you really found something I shared extra helpful you also have the option of supporting the site directly through my Paypal account. It really helps me support my kids so thank you so much! ~Sarah
P.S. If you liked this cleaning tip, make sure to check out my entire cleaning section, which can be found here. You won't regret it, I promise! Also, I mentioned in the video about using the O Cedar Mop to also wash my walls and if you would like a direct link to that post, you can find that here.