When I was a teenager, cleaning houses to make extra money, I remember HATING it whenever I was assigned to the task of cleaning out a microwave. I would spray down the inside and scrub for a good twenty minutes and my arm hurt and I was exhausted when I was done… I knew that there had to be a better way to do it. So, when I became an adult and learned a MUCH better way (a way that is less likely to break it while I'm at it…lol) to clean a microwave it made it so that I no longer dread the task.
And who would have thought that using the microwave to help clean itself would be the answer?…I guess it's similar to how I use my slow cooker to clean itself. In case you missed it in my last post. My cleaning tips are all switching over to video because that is the direction the world is going and I am forced to adapt to survive in this industry… I LOATHE being in front of the camera because I'm just a tad self-conscious, but I'm trying hard to do what it takes to keep my kids fed.  Here is the video, and below I will be listing links to the products used and will also have links to more of my handy cleaning tips.
Here are the cleaning supplies that I used. Keep in mind that it is cheaper to use and wash rags instead of paper towels, but really it is up to your preference.
You can get the items I mention here:
Here are a couple of before and after shots to help get you excited to clean your own microwave…well, as excited as one could actually get at the thought of cleaning out a microwave…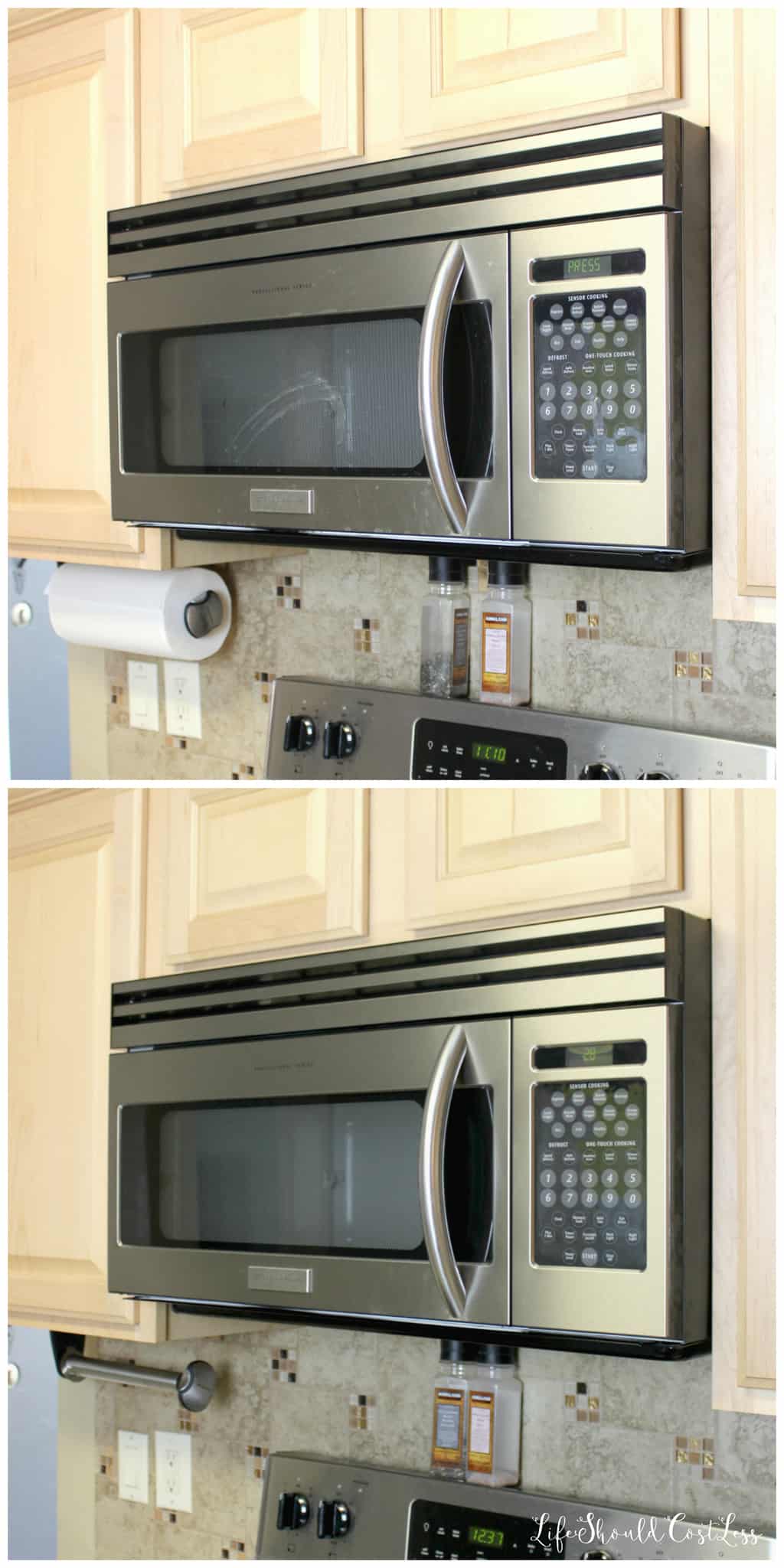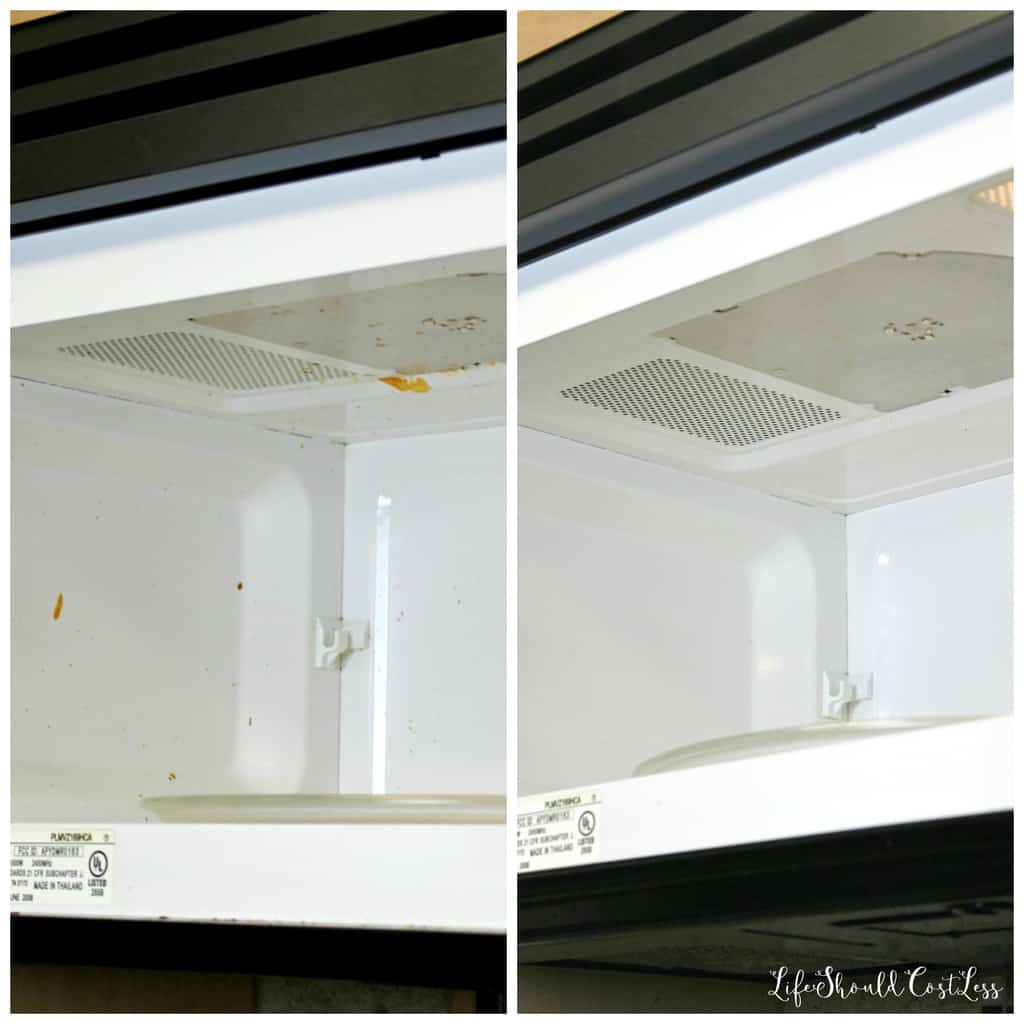 I actually first wrote about cleaning a microwave this way in 2011…but those were the beginning days of this site when I only dared write a paragraph and didn't have a camera…lol. This site has sure come a very long way since then.
Well, I hope that you found this tip helpful. I know that it has saved me so much time and painful scrubbing over the years! If you found it helpful, please make sure to share this post via social media…or you are always welcome to make a direct donation to the website via my PayPal account…either way, thank you so much for stopping by my website. I really appreciate it.  
P.S. To see my entire cleaning section, go here.