After years and years of struggling to get my website up and running and almost quitting many many times, it is finally big enough for me to make a difference and impact the world around me.  I don't take it lightly, the amount of influence that it can create, but I have decided that I would now like to give the opportunity for others to grow their websites/businesses too. I've been holding on to my content like it's "my precious" and I need to be better about letting other people share their stuff on my site.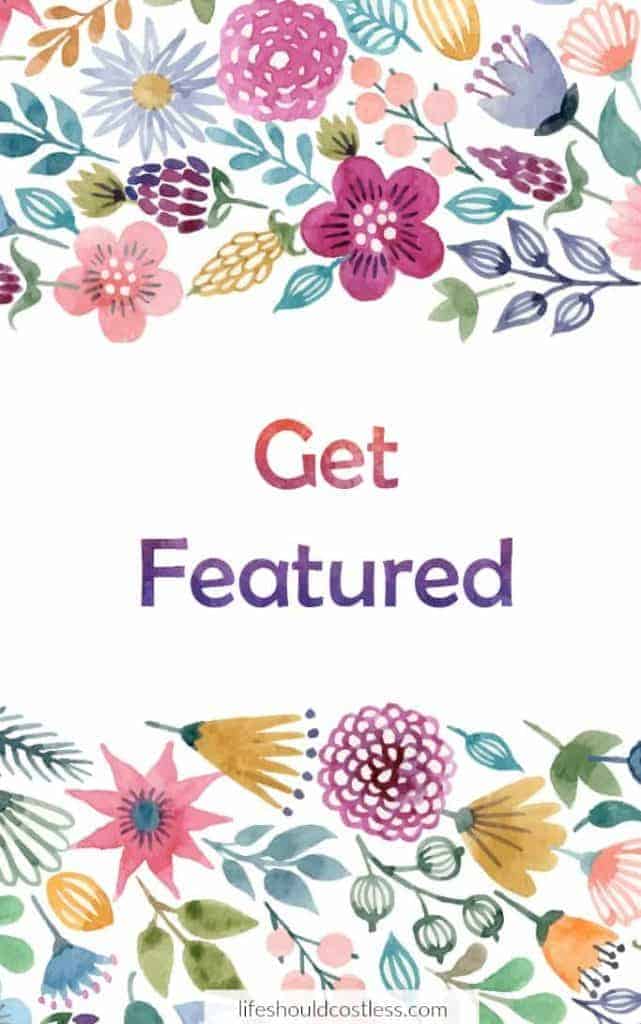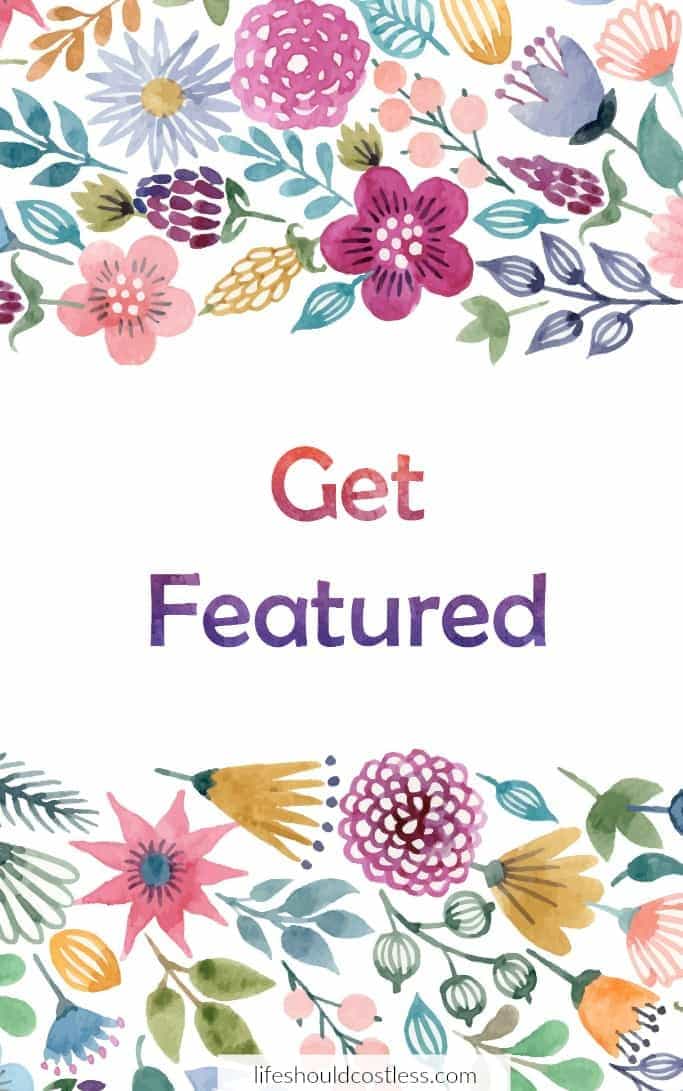 Having your content featured on lifeshouldcostless.com is mutually beneficial, we both get more traffic, it's a cheap/free way to get advertising for your site, it gives you valuable backlinks, and if I like your content enough…I may just ask you to become a regular contributor on the site.
What kind of content am I looking for?:
DIY Projects (especially second hand items repurposed)
Furniture Make-Overs
Money Saving Tips
Financial Advice
Laundry Tips
Organization Tips
Organization Before & After Projects
Parenting Tips
Fun Projects/Crafts For Kids
Delicious Recipes
Family Recipes
Favorite Recipes
Slow Cooker Recipes
Non-Alcoholic Drink Recipes
Life Hacks
Crafts
Gorgeous Decor (especially farmhouse style)
Decor Styling Tips
DIY Decor Projects
Free Printables
Beauty & Hair Tips/Tutorials
Coupon Codes For Discounted Items
Traveling Tips (especially w/kids)
Funny Stuff (I need to laugh more)
& Anything That Will Help People Simplify Their Lives Or Save Money
The Rules For Submitting Content:
Any content or photo's must be your own work. If plagarized works are submitted and featured, any legal recourse will be forwarded on to the submitter and they will be banned from getting anything else featured in the future.
Submissions must be fresh content and cannot be shared on your own site until two weeks after it has been shared on lifeshouldcostless.com. At which point you will be able to link to the post that I shared and say "As Featured On lifeshouldcostless.com".
If submitted photo's are not watermarked with your logo, I will add mine.
All submissions need a minimum of 500 words (max is 3000 words) of text to go along with the pictures.
If you have a smutty website that you are trying to get traffic to, don't even submit. I will not link to filthy or non-family friendly websites.
Tips To Better Your Chances Of Getting Featured:
Photos must have good lighting
Photos must be clear and high quality.
Edit photos so they look as good as possible (picmonkey.com is free and makes a HUGE difference in photo quality)
Submit original ideas. I've always tried hard to share things that aren't already all over the internet and I expect the same from contributors. If you don't have a new idea, a new take on an old idea works too.
Create a "pinnable image" to go along with it. The better it does on Pinterest, the better it will do everywhere.
Make sure that your text is tastefully written and free of swear words or anything vulgar.
Submitting content does not guarantee that it will be shared, but the more times you submit content, the better your chances are.  Family and friends will not get special treatment. I want this to be open to anyone and everyone, that would be grateful for the opportunity, and will not be playing favorites.
How To Submit Your Stuff:
It's super easy to submit your content. Just send it to me in an email at lifeshouldcostless@outlook.com. Make sure to title your email SUBMISSION followed by whatever category it would be listed in. I am also interested in posting video content to my Youtube channel!
Good luck everyone! Please make sure to forward this post on to any of your family/friends that it could help. I appreciate it! ~Sarah