Did you know that the majority of ingrown toenails are self-inflicted? As someone that suffered from painful ingrown toenails for YEARS, I thought I would share what the solution to the problem is. Especially since it has worked wonders for me for quite some time now.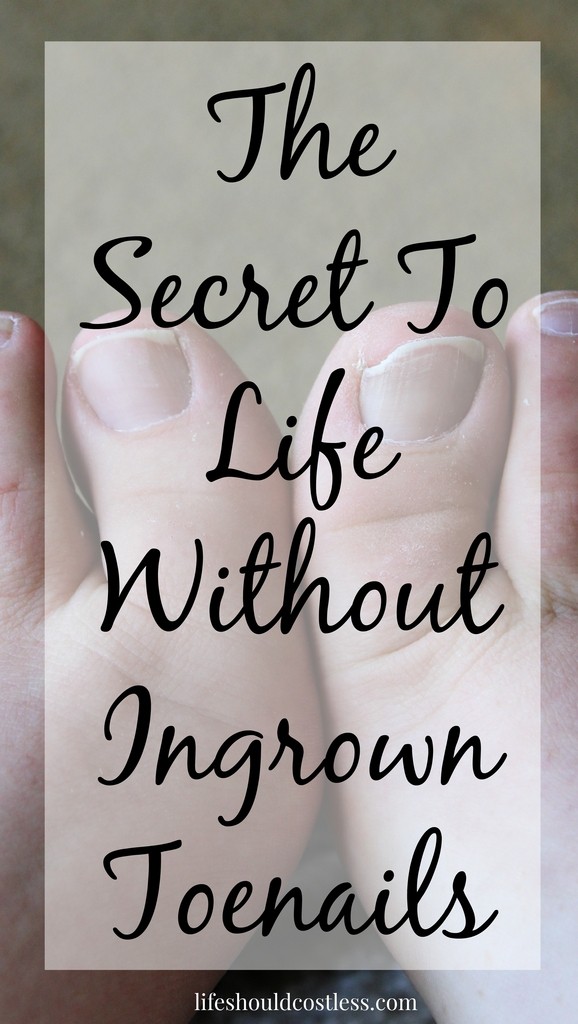 I've heard of this method of nail care from both a Doctor and an Esthetician, so it's not just me telling you that it works. It really does! I only wish that I had known about it even sooner because I would have experienced so much less pain in my life.
Alright, so like I said before, most ingrown toenails are self-inflicted. It is mostly caused by trimming them way too short. Though the problem for me was that instead of using clippers or a file to trim mine, I'd basically just pick at them and rip it off from the side. Yuck, I know…TMI, but I guarantee that I'm not the only one that use to do that/does that. So here is a close up of my nasty foot (I'm not girly at all, I can count on one hand how many pedicures I have had…so you are forewarned) to show you what you are supposed to do instead.
Lucky for you, and not so much for me, I stubbed my toe a couple of weeks ago and it broke the nail off so that it looked just like it used to when I would get ingrowns all the time. Which is what reminded me that I needed to share this little tip, it became ingrown and hurt like the dickens! Can you see the difference of what you should and shouldn't do? The reason is that if you curve it down like the one on the right, your toenail will try to push through the skin that is growing around it. Thus, causing it to be irritated. If you just trim it and then file it down so it's pretty much straight across, the skin won't try to grow around it…unless you have super freaky feet (just kidding) ;).  ~Sarah

Follow along:



You may also like: