I told my facebook followers about my new website earlier this week, but just realized that I hadn't done a post about it to share with the rest of my more casual readers. Well, like I said…I started a new website! It's completely different than what you will find here, and will appeal to anyone that loves travel , pretty pictures, camping, hiking, fishing, or to discover new areas of Utah to explore.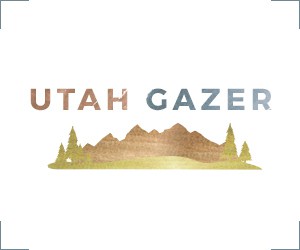 It's called utahgazer.com and it is a photo sharing site where we (my cousin Angie and I) share a different pretty area/place in Utah every single day! We do accept submissions and would love to see what other people have to share. It's super exciting, so make sure to subscribe to our daily email list so you never miss any of Utah's beauty!

P.S. We also offer a pretty fun feature where every Friday we have "Free Image Friday" which allows you to download one free (for personal use only) image every week. Use it as a desk-top background, print it out and hang it on your wall, we just hope that you look forward to it every week!